Customer appreciation is a form of communication that brands or businesses use to express gratitude to their customers. A customer appreciation strategy is used by brand owners or managers to reward their loyal customers for conveying their importance to the brand's success.
In other words, customer appreciations are the customer gifting strategies that help in engaging the customers and going beyond the products or services to build positive relationships with the clients. It is a primary key to build a strong relationship between the brand and the customer.
What is Customer Appreciation?
Definition: Customer appreciation is defined as a marketing strategy used to say thank you to the best customers. It is mainly the art of engaging customers by feeling and expressing gratitude to optimize retention as well as referral rates.
It is an unusual activity by the brands to prioritize the customers by acknowledging their contributions. The direct result of Customer Appreciation is a psychological benefit that attracts the customers emotionally. By appreciating each customer, a brand simplifies the relationship between the brand and its customers.
According to Benish Shah, Chief Growth Officer, Loop & Tie (a Customer gifting platform)-
Customer appreciation means customer engagement, not just 'rewards.' It's considering what customers need, taking that extra step of showing care and thoughtfulness.
Always thanking customers doesn't increase the profit of a brand. Instead, the brand can be seen, appreciated, and valued by the customers. So, to build positive momentum, customer appreciation is pretty much a required criterion to give your customers the personalized feeling which is a great way of ensuring a blissful experience for them.
Importance of a Customer Appreciation Strategy
Customer Appreciation is a measurement of your brand's effort towards the customers. So, it's important to show your effort to the customers to make them understand your dedication to the business and the thoughtfulness for your customers.
It portrays your advanced approach towards the customers, and that brings a positive impression among the audience. Showing gratitude to the customers for your business is the primary theme of Customer Appreciation Strategies.
Introduction of appreciation gifts always brings positive feedback about your brand and influences your entire team too.
Forming a customer appreciation strategy through regular interaction with the audience is a vital parameter, and various marketing professionals use it to bring success to their business. These are the positive results of the Customer Appreciation Strategy:
1. Increases value of the brand
Companies with more satisfied customers and adequate feedback and reviews always exceed in the competitive market of brands.
You can achieve a positive impression about your brand from the customers and gain more potential customers.
2. A positive impression on customer loyalty
If loyal customers love your service and brand, there is no coming back.
Once you earn trust from the customers and experience a lot of loyal consumers, customers will never think of going to the other brands for the same products as yours, and maintaining such an impression is very effective to grow your business.
3. Growth in profits
If you are hundred percent successful in making your customers feel special, they will revisit your business for more.
And the business profit lies in the number of buyers, and since your customer trust your brand, you can offer a great deal furthermore.
4. Customer Engagement
Customer engagement is the primary aspect of customer appreciations.  To engage your customers and show your acknowledgment, you can introduce a gifting policy to attract more audiences.
Gifting something is not always limited to 'rewards.' You can offer some good thoughts that can go beyond your products and their services.
5. Actively Listen to the Customer's Voice
Customer Appreciations can be increased by getting positive feedback and enthusiastic conversation with the customer.
Focus on the customers' opinions on your brand and the improvement you need to offer the best services. Emotional connection with the audience plays a crucial role in Customer Appreciations.
6. Effortless Customer Experience
By offering an effortless customer experience, you can quickly determine the personal choices of your customer and approach accordingly.
Hurdle-free service is the key to provide the clients easy access to your website. A few professional tools always help in determining different departments of a brand.
Getting Started with Customer Appreciation Strategy
A Customer appreciation strategy incorporates different ways to show love, care, and gratitude toward a great customer. Customers look forward to feel valued by the brand, and with a well-placed customer appreciation strategy, a brand can appreciate their loyalty and optimize customer satisfaction.
Once you've established your existence both online and offline, attracting new customers and also maintaining the old customer base becomes crucial for the sake of brand recognition.
A recent study has proved the effects of customer appreciation in increasing the growth of a business, and the growth is massive. The customer appreciation strategy offers to enhance the loyalty and advocacy of customers towards the brands.
To get started with appreciating your brand customers, you need to have a full-scale list of customers, and maintain a centralized customer database is a foundation for all your further actions.
Brands should take the time and find a personalized way to show gratitude to the customers. You can try to-
Contact your customers regularly
Promote your customers or businesses along with your own
Make your customers feel like a VIP
Ensure an experience that is unique and memorable
Choose gifts that are useful and of good quality
Choose fun gifts that leave a smile on your customers' faces
10 Inexpensive Ideas for Customer Appreciation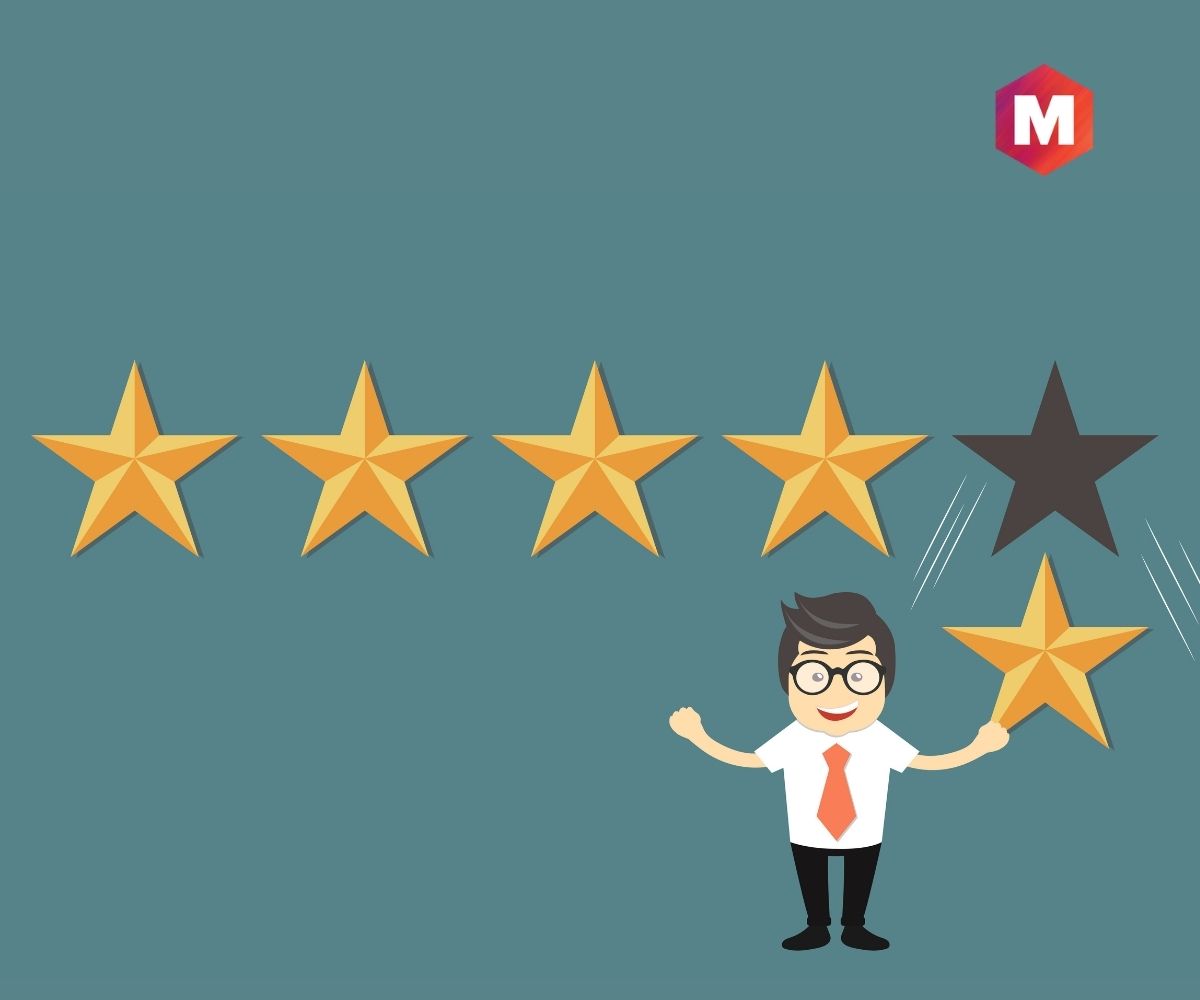 There are a few ways you can offer customer appreciations, and those are simple and easy steps. Both expensive and inexpensive types are available and have a look at the details to gather some exciting ideas about them
1. Special attention to the loyal customers
Loyal customers are like the pillars of a business. They help in growing the business by purchasing several times and referring to the others.
You are aware of your loyal customers, and your POS system always enables you to track the sales, manage the data, and the customer's preference.
So, you can make a draft regarding the products that interest a particular customer and offer a special discount to the customer.
2. Choose online platforms for shout-outs
The online presence is essential nowadays, and most of the customers are present on various social media platforms.
So, considering that fact and monitoring each customer's purchase history, you can arrange a shout-out policy for the social media platforms to ensure your activity there and encourage your customers.
Reposting consumer's photos will inspire many new people to visit your website and be your future loyal customers.
3. Reward a birthday gift to loyal customers
Everyone loves to have some birthday gifts, and you can easily offer some gifts to long-term loyal customers.
The gift can be anything from your brand that the customer likes (available on POS) and offer them some appreciation from your side.
The most exciting part about gifting customers on their special day is they can enjoy the gift and want to collect it in the future by spending money. It is a good strategy to develop a strong connection with customers.
4. Create feedback loop
Creating a feedback loop is always helpful for the brands to seek customer attention, find loyal customers, and improve the drawbacks of the brands.
You can arrange several surveys and ask the customers to fill up the form as feedback. Feedbacks always modify the business and its products that can reach out to more people.
Feedbacks from various community forums are pretty much valuable to increase the loyal customer base organically.
5. Focus on not-so-loyal customers
It's impossible to tag each customer as a loyal customer. So, the customers who visit your brand for the first time or not so regular customers, you can offer some appreciation note like "we miss you" or "visit again for more offer" as customer appreciations to attract them naturally.
Not every consumer will admire your brand, but you can make some quick appreciation to make them your ultimate admirer and loyal customers.
6. Interact with customers daily
Customers can forget you, and it's certainly not the failure of your brand.
But, by interacting with the existing customers about your ongoing discounts, the upcoming events, and other celebration days, you can easily reach out to the customers, and some of them will visit the brand.
You can access the email ID or phone number to send emails or messages respectively.
7. Offer exclusive early access
People love exciting offers, and most of the customers love to purchase during offers.
By providing early access to the sale and discount exclusively, you can make the customers feel privileged and special.
This one is the most inexpensive yet most effective offer for loyal customers. Customer appreciations are the key to success, and that's how you can offer loyal customers your attention.
8. Make your customer understand their importance
Your phenomenal customer base holds a special value to your brand, and customer appreciations are all about acknowledging their contribution to the business.
So, sharing thoughtful content with loyal customers always make them feel special, appreciated, and important. Because loyal customers are like the foundation of a business, and you need to prioritize them.
You can curate a thank you video as a token of appreciation and dedication for their effort, and you can also organize a sale on the customer appreciation day.
Customer power is the ultimate power for each brand or business, and Customer Appreciation is the primary way to gather that power.
9. Send a personal handwritten note of Thank You
The less expensive and the kindest way to express customer appreciations is sending personal thank you note to the customers.
Write the personal note addressing each customer's name and make some unique, essential points to distinguish each person individually and make them feel special about the message. It's not necessary to include some offers there and keep it about the customers only.
Make sure you are genuinely acknowledging customers' gratitude and encouraging them to revisit your business.
10. Have a client appreciation day sale
You might use your false sales as a customer appreciation day sale or customer appreciation week sales. You can use it to invite your loyal customers to a sale in their honor.
In addition to this, you might entice them by incentivizing them with an additional bonus if they come up with a family member or friend. For this, you can send an invitation email to your best customers thanking them for their loyalty and inviting them to flash sales.
You should also make sure that your mail includes details about the price discounts that your special customer might get than your everyday customers along with the information about special discount for bringing another guest.
Customers Appreciation Gifts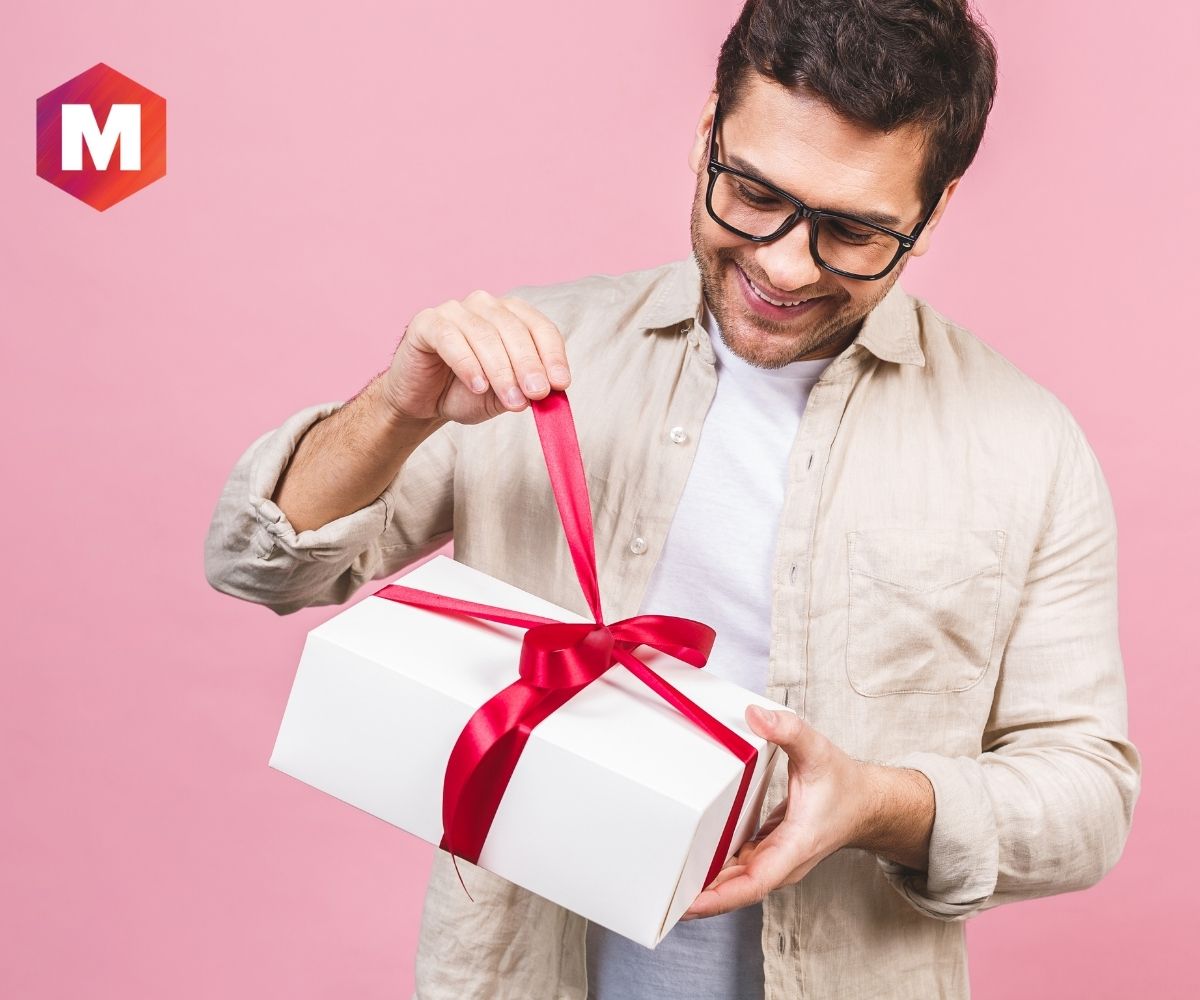 There are a lot of exclusive benefits you can gain by sending customers and clients appreciation gifts. Both long-term and short-term benefits are associated with these gifts.
A well-designed appreciation gift can immediately impact customers' minds, which helps the brand get lifetime customers and their positive reviews about the brand. A small gift can change the psychological reasoning of clients, and their recommendation to others will bring success to the brand.
Customer appreciation is done by sending heartwarming gifts to the buyers to increase their engagement with the brand. A right gift, irrespective of one-time usable or reusable product, always represents a flash of memory in front of the customers and establishes a strong connection between customers and brands. Some of such gifts can be-
1. Send customized gifts occasionally
If you're a moderately well-maintained company and not a start-up, you can spend a fair share of your profit to gift the most loyal customers as a form of customer appreciations.
It's not essential to give expensive, but make it funny, helpful, and maintain the quality so that it can stay in the customers' memory.
To establish a long-term connection with the customers, sending gifts is essential as people easily remember the gifts.
2. Arrange gift cards, coupons, and discounts
You can arrange unique gift cards, coupons, and discounts for loyal customers to show them special attention.
You can introduce some buy-one-get-one offer or some great discount on the next purchase to intrigue them for revisiting your company.
By offering such special offers, you can grow your customer base relatively loyal customer base and improve the brand and customer relationship.
3. Gift free Swag
Who doesn't love swag! A free t-shirt, coffee mug, or other goodies can effectively thank your customers, and it's a very economical idea for start-ups.
Everyone loves to get gifts from their purchases, and that becomes remarkable to them and influences them to gather experience from the brand again.
Swag is a token of Customer Appreciation and the easiest way to promote your brand and make your brand community strong and enormous.
4. Throw a party to the loyal customers
Each brand occasionally throws several parties for celebration, and sometimes focusing on the loyal customers helps achieve the most robust community.
You can make a network between your loyal customers, and it's a golden opportunity for customer appreciations.
The event can be less lavish but should be focused on the customers only where you can invite celebrities or speakers who can connect with the customers on behalf of your brand.
What is a Customer Appreciation Letter?
A customer appreciation letter is a form of communication with the audience to show them gratitude and maintain a long-term professional relationship.
This is particularly designed as a token of appreciation in written form so that the customers can easily access your acknowledgment towards them. It also helps in maintaining positive rapports that define new directions by various business referrals.
In a word, Customer Appreciation Letter brings powerful impact among the customers to experience long-term loyalty from the customer.
A written form of Customer Appreciation is always crucial to make an impactful impression among the audiences. Here are a few facts about the benefits of a customer appreciation letter:
Increase the customer's referral numbers
Increases the numbers of loyal customers
It makes customers very satisfied
Develops a positive image of a brand online
How to write a Customer Appreciation Letter?
Representing a proper customer appreciation letter is very important to gather more loyal and constant customers. So, you can follow these basic steps to maintain the perfection of the letter-
1. Write down each customer's name individually
Writing a simple Customer Appreciation Letter is pretty basic, and without addressing the customer's name, it will seem like you are taking each customer for granted.
Such generalization can bring bad impressions on your brand. So, you can send a letter directly by addressing customers' names, and for formal letters, please use 'Dear.'
2. Clarify your reason for the letter
Be crystal clear about your motive for presenting such a Customer Appreciation Letter and how it will bring positivity to your business.
Mention their effort and generosity for your brand and how that supports your brand. By appreciating their loyalty, you can win a long-term positive relationship with potential customers.
3. Express your desire for future interaction
You also want your existing customers furthermore, and for that, you can indicate such a message in the Customer Appreciation Letter.
You can also add coupons to encourage them more to visit your brand and refer your brand to acquaintances. Let them know you are looking forward to future interaction with them.
4. Personal sign-off note
To add more approaching value in your Customer Appreciation Letter, you can include a personal sign-off note, such as 'All the best' or 'Better Luck,' and finally, sign your name and title.
Benefits of Customer Appreciation
Customer appreciations influence the bottom line of an organization or a brand very effectively and show customers the brand's gratitude and care. The competition between thousands of brands is very intense in the digital era, and gaining customer loyalty is essential.
In fact, according to the research of the U.S Small Business Administration, it is recorded that 68 percent of the brands stop doing business in the middle because they do not have a supportive customer base.
So, customer appreciation is a key that builds a strong relationship between customers and brands. A few benefits are mentioned below:
Customer satisfaction is the ultimate goal of a brand, as it optimizes customer loyalty
Increases the customer numbers and lifetime value of customers
Establishes the difference between the competitors and proves the brand's uniqueness
Customer Appreciation is the golden opportunity during the uncertainty and hard times of a brand
Increases the perimeter of the brand's existence and develops a brand community
It optimizes company name in a conversion-driven manner by letting customers feel appreciated
The various facets of brands and business have changed in this modern generation, and to maintain the rhythm of that lifestyle, a brand's presence is the primary object. Customer appreciations help in this and deal with activities that involve a brand and its customers emotionally.
If a customer purchases from your brand and shares the unique experience of your brand to the other, your brand will gain more audience. Customer Appreciations have always been a key to customer support and popularity both in online and offline presence.
Conclusion
Everyone wants to be acknowledged, and customers are no exception. Customer appreciation is an important marketing strategy for several reasons in the competitive era of optimizing the presence and sales of a brand's product or service.
The first and the most crucial marketing strategy is to make customers happy and to create a remarkable impression among them for a sustainable presence. So, to build your brand's reputation and develop a loyal customer base, customer appreciation is inevitable.
The appreciation and sincerity for the customers invade into their minds and help them to strike out. Customer Appreciation is a genuine desire by the brand to satisfy the customers and an indication of authentic appreciation for the business.
How effective do you consider customer appreciation in optimizing the presence, lead generation, sales, retention, and loyalty of a brand?
Liked this post? Check out the complete series on Customer Management