Corporate advertising is a very interesting concept to learn about. In a few ways it is quite similar to the advertising done for products and brands that a company owns but in many ways it is different from mainstream advertising and marketing strategies.
What is Corporate advertising?
Corporate advertising is the advertising done for an entire institution/ company/ organization and not for individual brands or products. This kind of activity is an extension of the Public Relations (PR) activity done by the company to improve its image in the minds of the general public and increase its goodwill which is an extremely important intangible asset.
Instead of advertising for its individual brands and products, the corporate advertises to build its own image. We know many companies across the globe which have numerous brands under them. HUL, P&G, Volkswagen, General motors are some examples. All of these companies also take part in corporate branding, wherein instead of branding only one particular product or brand, they brand the corporate itself.
These companies invest in improving the overall perception of the company itself. They want to prove that the company is ethical and all its brands and products are secondary. The primary focus for these companies are their customers, which is what they try to prove through corporate advertising.
The main objective of corporate advertising is to improve the image of the company and make it a more desirable workplace at times and also a desirable corporation to buy from.
Let us now see when and how corporate advertising is used.
Corporate advertising is also effective for companies that are involved in businesses that have a lot of negative potential. Negative potential means possible distress to human life. These companies are extremely susceptible to controversies and hence need to regularly invest in corporate advertising to keep their image stable in the market. Cigarette companies, oil drilling and exploration companies, pharmaceutical companies and mining companies are examples of organizations that have a need for corporate marketing.
Corporate advertising also help in increasing sales and easier recruiting and retaining employees.
To crisply summarise it, given below are the objectives of corporate marketing:
Creating a positive brand image of the firm
Explain a view point to the public and to take a stand during controversial times
Engage and enhance employee morale
Maintain good relations with labour unions
Establish company identity and macro level positioning of the brand
Let us look at a few famous examples of corporate advertising and also look at the methods of advertising that has been used by them.
Examples of Corporate Marketing or Corporate Advertising
P & G "Thank You Mom" ad.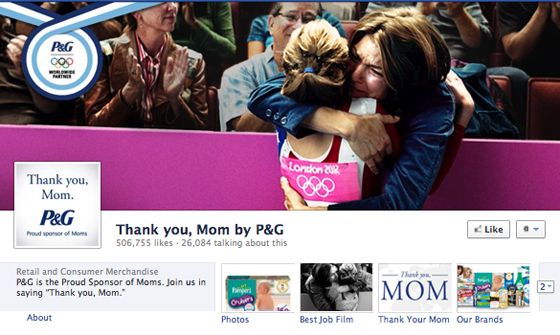 On mother's day of 2016, P&G released a fantastic, eye watering ad on tribute to moms. The ad showed how Olympic players who won gold and silver, had their moms backing them up from the time they were children. From learning to walk, going to practice sessions, keeping care of the sick and helping them realize their dreams – Mom was everywhere. And P&G wanted to salute all moms across the globe. This ad create a lot of ripples on social media and increased the recall value of the brand to a great extent.
Hero MotoCorp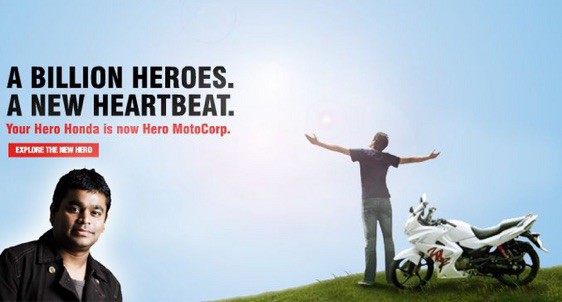 Post the split between Hero and Honda, Hero changed its identity to be known as Hero MotoCorp. This new identity needed to be told to people as the previously known 'Hero Honda' had become a very well known brand. To inform people of the demerger and establish its new identity, Hero MotoCorp got the famous A. R. Rahman to make an anthem for them. The television commercial struck a chord with the viewers who started talking about the commercial and viewing it on the internet. A concept called 'Image Advertising' was used in this where the motive of the advertising was to change the image of the company from what it was to something new.
Standard Chartered Marathons

Another well known tool is 'Cause Related Marketing.' Let us take the example of Standard Chartered's Mumbai Marathon. The Marathon was completely sponsored and executed by Standard Chartered. This helped spread awareness about fitness and successfully got together people to participate in an event that will benefit each one of them, thereby benefiting the society at large.
Cause related marketing which is another form of Corporate advertising also helps in promoting other social issues that might be ailing the society. This greatly helps in improving the brand image of an organization by making it look like one with compassion and a desire to make the society a better place.
Some of these events also generate charity funds through such events and donate the same to organizations like NGOs, hospitals, research establishments etc.
Liked this post? Check out the complete series on Advertising