New online advertising techniques are changing the ways through which businesses and entrepreneurs feature their products and services. Podcast Advertising is one such technique that is gaining lots of prevalence these days.
It enables advertisers to have an incredible chance of catching the attention of their target audiences via excellent sounds and pictures. In podcast advertising, a Digital Audio Platform is used for spreading your brand's messages.
The platform reaches to around 73+ million educated, entrepreneurial, multi-taskers, and people-on-the-run and new-age mobile listeners every month. Such individuals love podcasts, and hence Podcast Advertising considered ideal for individuals who never sit still yet need to accumulate key data and information in their field.
In this post, we will dive into the world of podcast advertising, and understand everything that can enable you to successfully use podcasts for promoting your brand in front of your target audiences. So, let us get started-
Introduction to Podcast Advertising
Podcasts have been rapidly growing owing to their mass popularity.
More than millions of Americans not only listen to podcasts regularly but also rely on them. The number has increased two times within a decade. Nevertheless, the number is expected to escalate.
These are quite different from streaming music and video content on YouTube and other social networking sites. It has been found that consumers listen to the podcasts while they are engaged in other tasks to kill time or fill downtime. An individual is typically found turning to podcasts when they are exercising, cleaning, travelling, and cycling.
More than 70% of the population turn to the podcasts in their spare time, proving that they need to pay attention. More than 50% of the podcast listeners say that they will buy a product advertised mainly on a podcast.
Podcasts advertising campaigns are equipped for creating 2X to 3X engagements than radio advertisements. More than 60+% of podcast listeners guarantee to have purchased something after hearing a podcast advertisement.
As per the recent study, podcast advertising-income surpassed $678.1 in the year 2019 and is anticipated to surpass $1 billion by the end of 2021.
That is why it's no big surprise that more businesses are opting for this new method of advertising.
If you are a young entrepreneur who is searching for ways to launch a successful podcast campaign, you are in the right place. In this article, we will guide you through strategies and methods that need to be implemented to come up with effective podcast advertising.
Come to terms with specific terminologies!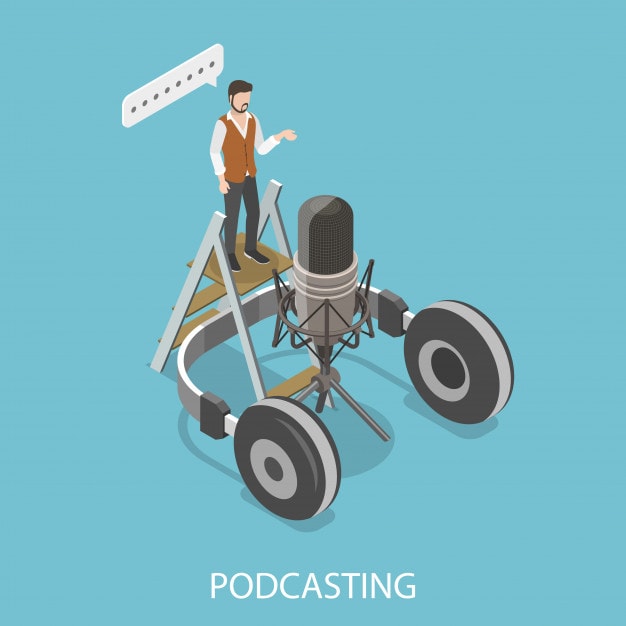 You cannot just expect yourself to land into strategies without having the least knowledge of the basic framework of marketing. If you keenly want to learn or know about podcast advertising, you must be familiar with the following terms:
1. Pre-roll
It refers to the advertisements at the beginning of a podcast. It is quite similar to YouTube Pre-roll ads.
2. Mid-roll
It refers to the ads that appear in the middle of a podcast. These are longer than pre-roll ads (not less than 60 seconds). It is no different from the ads that are played in the middle of excellent video content or short film on YouTube. Mid-roll generally does not come with a skip button.
3. Outro
The very last part of a podcast. The advertiser efficiently makes use of this space for the final call of action.
4. CPA Rate
The calculation of "cost per acquisition" or the cost required to involve a new customer with each advertisement.
5. CPM Rate
Calculation of costs per 1000 times the podcast is listened to.
6. Native ads
It is a type of advertisement that matches the podcast, making it look like an extension of the same.
7. Direct Response
It is typically a URL or an offer code for tracking and measuring the advertisements.
8. Podcatcher
The software or the platform that plays a podcast.
Does it work?
Apple statistics say that there are more than five lacs podcast shows with about 18.5 million episodes. Insane! Have you ever noticed why various online campaigns always pay off?
It is only because people love to relate, to hear narratives, and later act on them. Nevertheless, most of the campaign stories are almost always written in the first person, bringing the audience and the readers a step closer to real-life experiences.
Podcasts have replaced digital advertisements because of the following reasons:
1. Highly engaging medium
Let us be honest that while we are on a laptop or are watching TV, half of our attention is on our cell phones and the other half on TV/laptops. As a result, every time there is a break, we turn to our cell phones without paying attention to the advertisements.
It is not the case when it comes to podcasts.
These do not background scores but have their own audio story and music. Starting with an important announcement, somewhat exciting and full of suspense, they tend to captivate the listeners who listen to the podcasts completely, without skipping them.
2. Trust
People do rely on first-hand narratives. Just like in online campaigns where the campaign stories mostly reflect on actual incidents, podcast marketing has the same effect. Most of the time, people listen to podcasts out of deep respect for and faith in the hosts.
The only difference between podcasts and influencer marketing is that podcasts are much more affordable.
3. No Ad Blockers
The podcasts do not use ad-blocking software, although there is always a skip button. From personal experience, people often tend to skip an ad but are unable to do so due to the timer set.
More than 90% of the ads capture the attention of the audience, and they do not skip the advertisements even after the restricted time is over. The few seconds of introduction do some magic!
Average Rates for Podcast Advertising
According to various advertising sources and agencies, the average rates for podcast advertising are as follows:
$15 per 1000 CPMs for a 10-second ad (outro)
$18 per 1000 CPMs for 15 to 30-second ad (pre-roll)
$25 per 1000 CPMS for a 60-second ad (mid-roll)
$180 for a pre-roll ad. (Podcast with 10,000 listeners)
$250 for a mid-roll ad. (Podcast with 10,000 listeners)
Who can use Podcast Advertising?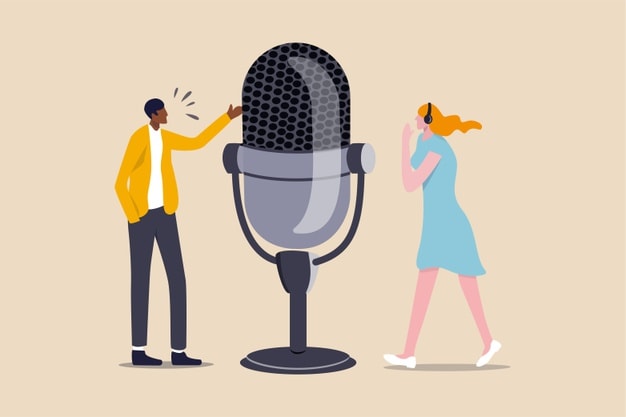 1. Brands
Brands can effectively focus on the target audience to create brand awareness through the medium of podcast advertising. It is cost-effective and ensures maximum reach and influence.
2. Bloggers and Writers
Audiobooks are in demand. Audiobooks available in a broad spectrum of genres are listened to by people while travelling. You can create your audiobooks and promote them on podcasts with booklover audience. You can also advertise on a podcast that has your target audience.
3. Young Entrepreneurs
Young entrepreneurs with start-ups can promote their company among podcast listeners who are generally young adults (college-goers and pass-outs).
4. Podcasters
Yes, you read it right. Podcasters can use complementary podcasts to promote their show to increase the reach.
Let us now have a look upon different factors that can optimize your podcast advertising campaigns-
Directories you can use for your Podcast Advertising Campaigns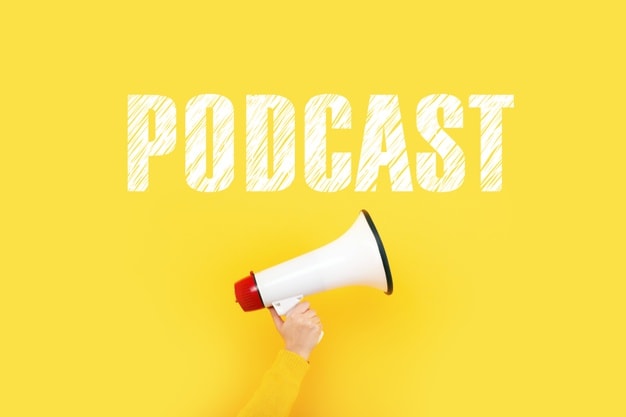 There are various online directories that you can use to submit your podcast to optimize its presence. It's a smart thought to introduce your podcast to some of the below-given directories to expand your reach-
1. iTunes
We all about iTunes, as it is behind the 70+% of the worldwide market of digital music.
Also, it is an incredible platform for sharing podcasts. You can opt for the iTunes directory for submitting your podcasts and optimize your exposures.
If your brand is not very controversial, you shouldn't experience any difficulty getting your digital broadcast distributed in the iTunes posting.
2. Podnova
This one is another mainstream service for making, facilitating, and posting podcasts.
If you are a member of their service, you will get access to various extraordinary podcasting tools, for example, Podcast Studio and VLC Media Player.
It can also let you find other podcasts that are related to your niche, and you can follow. Choosing this directory will for sure help you in getting some additional visits.
3. PodBean
Opting for this one will enable you to have another incredible platform for both facilitating and advancing your digital recordings or podcasts.
It lets you set up your podcasts for free; however, you can likewise pay extra for custom pictures, hosting, and many highlights.
This directory gets about a half a million unique guests a month that will let you generate more audiences for your podcasts.
How to make your Podcast Advertising Campaign Successful?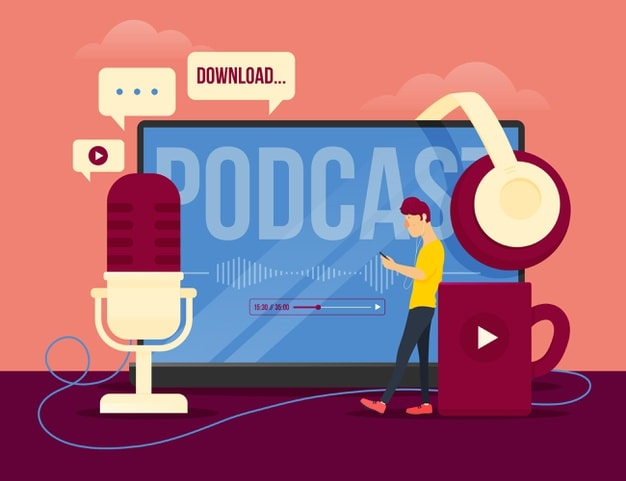 1. Focus on your target audience
Instead of approaching podcasts with maximum listeners, approach the ones that have a quality audience who will be interested in your content.
Following are the ways to assist you in finding the right podcast with your target audience:
Do a quick search on Google on topics that the audience is interested in and the podcast companies that have the maximum number of this engaged audience.
Take help from Facebook's Audience Insight tool to find out the exact pages your users interact with and then find podcasts focusing on these particular subjects.
Browse the broadcast directory to know about the shows on a particular theme.
2. Choose the right place where you fit in
Again, reiterating the first point, choose a podcast where you have your target audience. For example, GirlBoss runs several podcasts with a mostly female audience. If you are trying to promote men's body care kit, then definitely that is not the place for you.
3. Choose the right slot.
It is advisable not to choose Pre-roll since many users are expected to skip or start watching/listening minutes later when they reach the core material. The best slot is mid-roll.
You will have to spend a bit more than what you would spend on pre-roll or outro. You can go for both mid-roll and outro if you are planning to spend without compromising on the ad campaign. Outro generally calls for final action.
4. Analyse Feedbacks
Like most people rely on reviews to buy a particular product, you need to consider the number of people who have not only downloaded the particular podcast but also have subscribed to it. Now, you can choose the best one.
5. Keep a check on podcast ad attribution
Know which channels bring you the lost traffic. Use coupon codes, consumer surveys, and the like.
Also, you can follow some easy hacks to optimize the exposure and success of your podcasts. Let us have a look upon those as well-
Bonus Tips for Optimizing Podcast Advertising
Using ad agencies and advertising networks like Midroll and RadioTail for podcast advertising
Getting guests for promoting your episodes
Start using some relevant podcast communities on Reddit
Find some best-suited Subreddits
Get a shout out from some of the other podcasters in your niche
Start using YouTube Channel and PPC Ads
Promote podcasts via Facebook Ads
Promote your podcasts through your blog
Final Thoughts!
By seeing the booming prevalence of podcast advertising, it might completely replace other forms of marketing in the coming years.
You can try networks like Midroll, AdvertiseCast, PodGrid, Archer Avenue, PodcastOne, and Authentic Shows for effective podcast marketing.
Have you ever tried making a podcast and promoting that?
What is your take about the success of podcast advertising campaigns?
Liked this post? Check out these detailed articles on
Topic of Advertising
Alternatively, check out the Marketing91 Academy, which provides you access to 10+ marketing courses and 100s of Case studies.