When advertising companies work with non-profit organizations to come up with some Public Service Announcements (PSAs) intended to convince ad audiences to opt for healthy social and behavioral patterns, then it is understood as Public Service Advertising.
Different media agencies give their space and time for the circulation of these messages in the general public interests. Even in some of the cases, charitable associations, state and national governments pay for these advertising campaigns to gain better control over such ads.
In simple terms, Public Service Advertising can be understood as incorporation and channelization of a message in the public interest dispersed without any charge, with the target of bringing issues to light of common people. It is also intended to changing public perspectives and conduct towards any specific social issue.
Commonly known as Public Service Announcements, these Public Service Advertising campaigns are also called Public Information Films (PIFs) in the UK, while in Hong Kong, they are known as 'Announcements in the Public Interests' (APIs).
This post will take you deep into these PSA campaigns and help you understand their origin, prevalence, and other notable traits. So, without any further ado, let us get started right away-
What is Public Service Advertising?

Just after Congress proclaimed war in 1917, Woodrow Wilson, 28th president of the United States from 1913 to 1921, formed the Committee on Public Information (CPI), which assumed a significant job in persuading common people of the nation to give their full backing to war exertions.
Wilson designated George Creel, a Kansas City columnist, to seat the Committee on Public Information. Creel portrayed its mission as-
"[N]ot propaganda as the Germans defined it, but propaganda in the true sense of the word, meaning the 'propagation of the faith."
By taking the assistance of individuals drawn from the advertising business, the Committee made a few significant advertising campaigns. Let us have a look upon some of the most notable ones-
Famous PSA Campaigns ran by Committee on Public Information
'The War Savings Stamps' drive that asked the general population to "save the thoughtless dollars" that they were unknowingly wasting in guilty pleasures while soldiers sacrificed their lives on the war zones of war.
The Red Cross Public Service Advertising Campaign requested that residents for joining Red Cross that was embodied in the promotions entitled the "Best Mother in the World."
The Spies and Lies campaign encouraged people, in general, to not believe and suppress groundless gossipy tidbits, tattles, or rumors.
Impact of Public Service Advertising Campaigns ran by CPI
As per the research of Robert Jackall and Janice Hirota on the historical backdrop of PSA campaigns, these incredible ad content and CTAs ran by Committee on Public Information helped in forming the popular sentiments.
However, it is essential to understand here that the PSAs were in no way the only means in persuading the general society to unite and be supportive of the war exertions. Yet, they helped in characterizing the most fitting roles for the American citizens in wartime.
The emergence of Public Service Advertising and Origins of Ad Council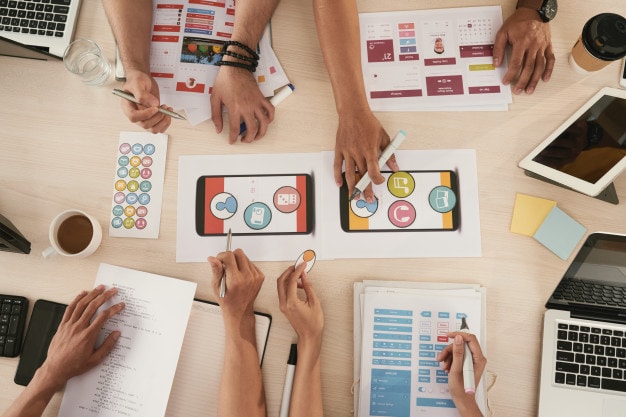 PSAs became highly prevalent during World War II by inactivating support for the war. Those endeavors played a crucial role in bringing the Advertising Council (or Ad Council) into existence, and which is the contemporary purveyor of Public Service Advertising.
Its recognizable logo shows up in ad campaigns against drunken driving, drug abuse, child misuse, and racial discrimination—to give some examples.
In 1941, the American Association of Advertising Agencies (AAAA) and the Association of National Advertisers (ANA) met in Hot Springs, Virginia, for examining the anti-business and anti-advertising ambiance that was popular in America during the Roosevelt years.
At that time, James Webb Young of the J. Walter Thompson office in New York while tending to the gathering approached them to put forth attempts to improve the public face of advertising by improving advertising methods and undertaking free social projects. He called others to pay attention to how John D. Rockefeller (first known as a robber baron) increased more noteworthy public standing by turning into a liberal giver.
While this plan was being placed enthusiastically, the attack was made on Pearl Harbor by Japan, and America entered World War II. Then the War Advertising Council was made that worked continuously with government offices to deliver ads intended to instruct the general population about their role when the government was participating in a war.
Four techniques that were primarily used in wartime advertising-
An All-Out campaign wherein the advertisers provided a lot of a commercial to advancing a war topic, for example, urging ladies to join the Women's Army Corps (WAC), or helping previous troopers to adjust after the war.
A Double-Barrelled Ad Campaign that pre-owned war subjects for selling items, for example, taking photos to send to soldiers.
A Sneak Punch Ad campaign in which a sponsor slipped a war message into a normal product ad, for example, indicating laborers in wartime production lines drinking Coca-Cola.
Public Service Advertising Campaign or PSA is used for advertising a state, federal, or government's program. Different non-profit or philanthropic organizations additionally utilize these print or electronic ads to advance their community-centered work. PSAs were also used to additionally address different social issues for an example response of state government for any cataclysmic event.
Some of the contemporary examples of Public Service advertising that need your attention here are-
Examples of Public Service Advertising
1. Disability Support Services
Different non-profit organizations opt for PSAs for educating the common public about their mission of offering support to disabled clients. CCI or California-based Canine Companions for Independences utilizes trained assistance dogs for helping disabled clients.
For letting people know about their services, CCI uses PSA campaigns to publicize the benefits of assistance dogs TV ads, print ads, or online banners.
2. Emergency Preparedness
The Federal Emergency Management Agency and the Ad Council teams up with ad agencies for creating Public Service Ads for sharing the importance of emergency preparedness for the general population in situations like natural disasters like floods, fires, tornadoes, earthquakes, etc.
Such PSA campaigns were publicized via radio, print, web, and outdoor ads.
3. Anti Smoking Ads
For educating people about the dangers of smoking, a car that was crushed by a 7-foot cigarette was used for grabbing the attention of the public at the National Non-Smoking Week and the British Columbia Lung Association.
In this PSA, a car was positioned at the Vancouver Art Gallery to educate people about the fact that every year thousands of British Columbians die because of smoking while very few die because of car accidents.
Liked this post? Check out the complete series on Advertising