Free advertising is an advertising method that helps brands get free promotion and boost online presence without any high price tag. Free advertising campaigns involve cost-effectiveness, creativity, and amplification of positive word-of-mouth.
Informing the public regarding your business is the first thing you ought to do as a business owner. However, not every company out there owns the capacity to shed thousands of dollars only for a short ad. This is a big drawback; however, you are not alone to suffer the challenge.
Fortunately, there are different free advertising solutions to help you get an optimized and free business promotion on the web and different social media channels to promote your products and services in a result-driven manner.
This article will take you deep into some of the most powerful free advertising methods that can be a boon to local business owners as well as startups and even big businesses who want to use free ad campaigns to boost their lead generation, conversions, and sales.
What is Free Advertising?
Definition: Free advertising is defined as the process of running ads and promoting a brand, product, or service with no actual cost associated with them. Free advertising is a suitable method of getting exposure without needing to burn the pocket.
However, one should know the necessary factors that are efficiency, legality, and viability while running the best free advertising methods to boost business presence and meet potential customers.
The right and skillful use of free advertising sites help brands to take advantage of online advertising and social media platforms to gain exposure without having a marketing budget or advertising budget with a high price tag. Let us first start with the top 20 tips of free advertising-
20 Tips for Best Free Advertising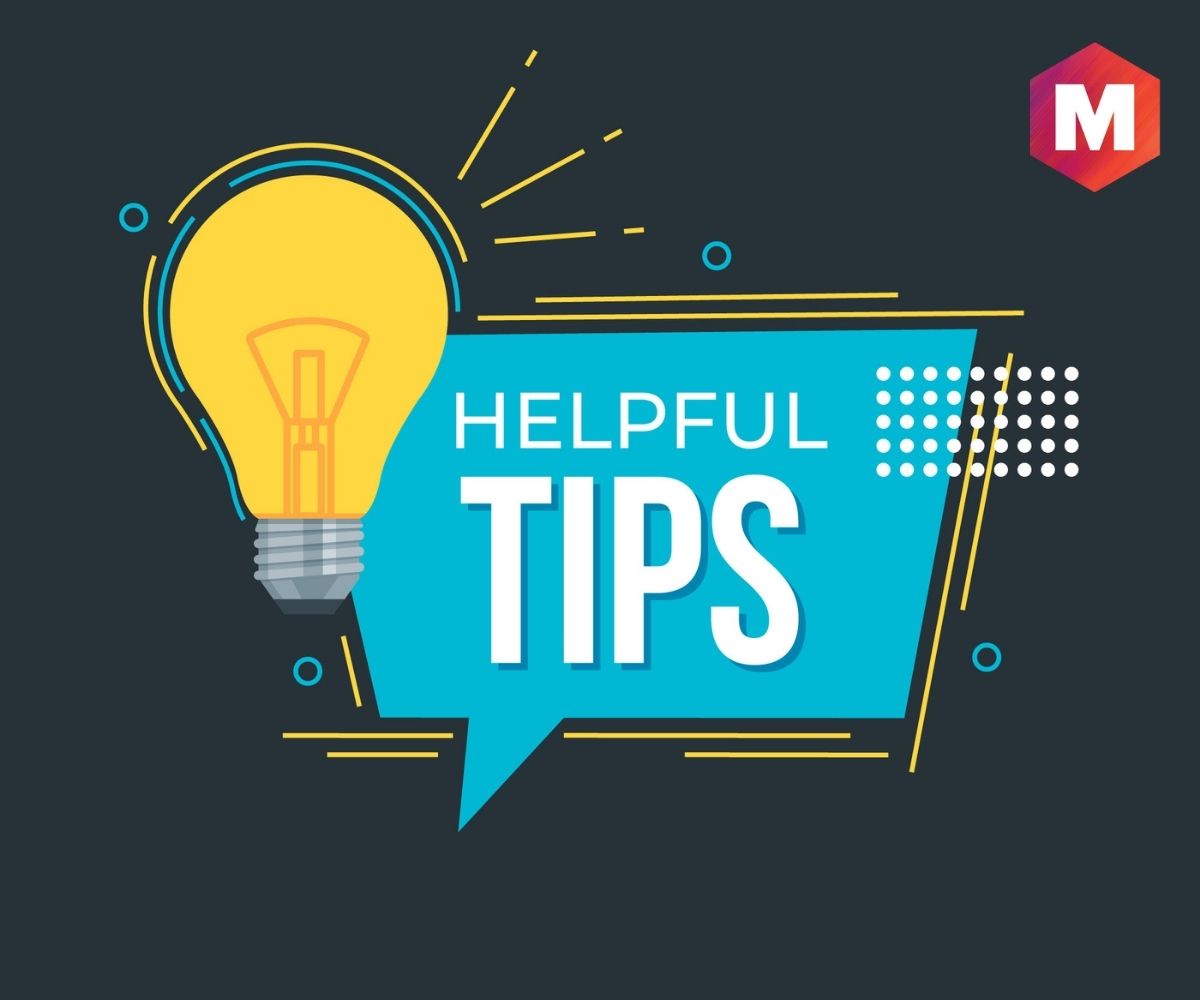 Free advertising is a trick, and to get through, you must have the proper knowledge. So here are 20 tips that'll help you out when advertising for free:
1. Google My Business
Your business must be an optimized one so that whoever Google you finds you with less hard work. Include the most needed info, such as working hours, contact details, and a photo to quickly notice.
This way of business listing helps businesses in improving their ranking in search results. You can also add Google maps of your business here to optimize your ranking in Google search.
Having a Google My Business page for local listings is one of the key Search Engine Optimization strategies that will help you boost ranking in search engines.
2. Join the conversation
The internet is full of discussions and forums. And who knows, your business might already be the talk!
Therefore, search for it to ensure you don't miss out on any vital conversation and add relevant replies to those without making it look like an advertisement. This will help you establish yourself as a thought leader.
3. Comment on blogs and articles
Research blogs that relate to your business niche. Commenting on them can give a boost on both sides. Make sure that your comments are informative and aren't spam.
You can engage with your relevant audiences there, plus you may also share your contact information there, so your audiences may come to your site or blog, or business page.
4. Get started with blogging and share quality content
It would be best if you didn't always rely on blogs from others, but rather try blogging yourself. Consistently post articles/blogs, ensuring that your website reaches on top in the search engine. You will be greatly rewarded if your website appears first.
Using a blog post is one of the best free ways to optimize online presence and meet the target audience and new customers, plus it also helps you make passive income by using affiliate marketing.
With a successful blog, you offer advertising opportunities to other businesses via affiliate partnerships.
5. Host and participate in Twitter chats
Reading twitter chats is an exciting activity, and most users do so to pass their time. Use the tweet reports feature to explore the talks available.
You can also host your chat through bandwidth. Twitter is rated as one of the most popular social media platforms for effective free advertising.
6. Email newsletter
Email, other than sharing files only, is also a handy platform to advertise products. Your list should include interested users who love your content and are interested in processing the purchase.
Having an email signature is also one of the effective free ways of promoting business pages.
7. Speak at an event
Participating in events open up the business to new groups of people, making them believe that the company has its gravity in the market.
Conferences happen every time- both on online and offline platforms. Speak your brand out to the public so they can have a sense of confidence in the products.
8. Meet the press
You can get yourself associated with the local press using free submission services. Keep writing regarding your big announcement to the press release asking for it to be released.
Sharing updated and relevant content with the press is also rated as one of the popular and result-driven free advertising methods.
9. Reddit
Reddit has innumerable users across the globe looking for information. Here, you can represent your company through solutions and try not to look like you advertise.
It is a network of communities where people can dive into their interests, passions, and hobbies. Here, relevant content is socially curated and promoted via voting.
10. Rewarding customers
Loyal customers deserve rewards. You have to come up with unique ways of showering tips for your customers. Product discounts help a lot in this matter.
It is useful in developing a loyal customer base that not only opts for your products or services but also helps your brand with effective word-of-mouth marketing.
11. Creating a website
Website is essential for the growth of a sustainable company. You have to own your website in this saturated market today.
The good thing is that sites like WordPress allow you to create one instantly. You can check out the tutorial on YouTube for free.
12. Keeping the website updated
Only having a website for the namesake is not enough. Utilize what you have to your advantage. Your website has to be complete and updated regularly. Also, make sure it is a mobile-optimized site.
A website has an immense potential to optimize your brand, product, or service on the web, and therefore when you have a site well-updated, it helps you have optimizing ranking in search engine results.
13. Optimize for Search Engine Optimization
Optimizing your website for SEO is equally important. Likewise, you can take help from Yoast, a free SEO tool.
Seo is one of the best ways to get free and optimized presence on the web to advertise your business effectively.
14. Ask for reviews
Reviews disclose facts that help businesses to improve. Although most reviews will not be positive, they shouldn't come to you as a disappointment.
Instead, could you take it as a chance for improvement?
15. Create a contest or giveaway
Giveaways and contests should be very relatable to you since they work out to be an advertisement reaching out to a large audience through their participation.
You do not need to keep it high priced. The only element required in the package is attractiveness or anything trendy.
16. Answer relatable questions on Quora
The whole internet turns up to Quora when in doubt. If you notice the website and its answers closely, you'll find out that most smart companies answer questions on the site.
Such a thing is sure to drive more traffic to them.
17. Make partnerships with other businesses
Be clever in partnering with other types of business that correlate to you.
For example, clothing companies can form partnerships with a stylist. This way, both can earn a bit of advertisement without having to pay each other.
18. Build a solid social media presence
Social media is a vital marketing tool, and no individual should underestimate its power.
As powerful as it is, you should try to gain the same strength for your company profile. Remember to keep it vital to make it impactful.
19. Collaborate with influencers
Collaboration is not only done with cash payments. You can plan out different types of alliances by giving out free items to influencers for a promotion or announcing a giveaway together.
However, partnering with influencers might cost you a fixed amount of money, but if you get an influencer who relates to your cause, you can enjoy the free promotion.
20. Leave reviews or give testimonials
Almost every business has its supplier. You can share positive reviews about them on your platform and how they have helped the company.
This way, you can give the suppliers and yourself a good boost in public.
30 Free Advertising Ideas for Small Businesses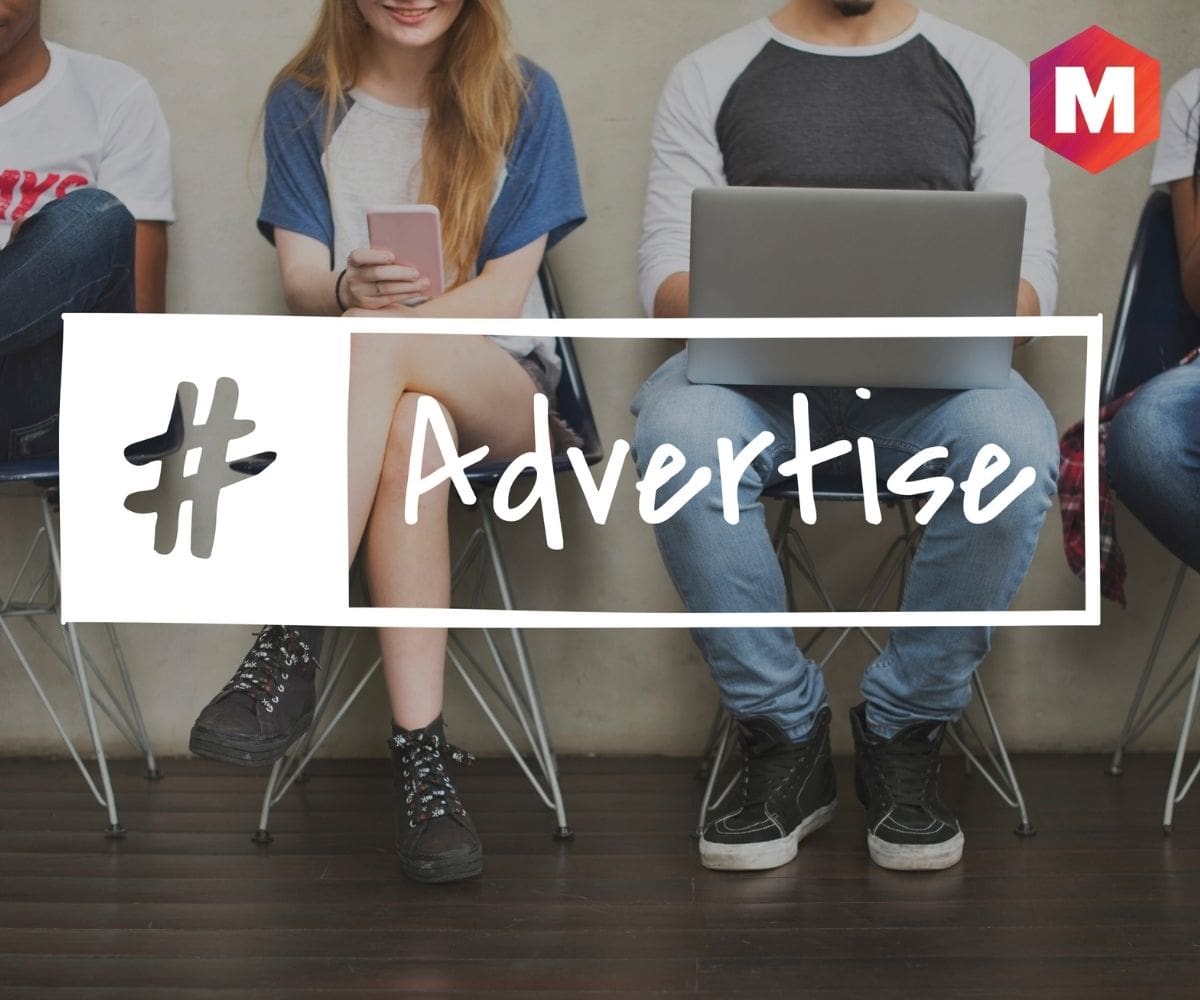 1. SEO optimization
Again, optimization is essential for your website to appear above all. Remember, a website that seems above all is the superior and a dominating one.
2. Facebook
Facebook has now updated itself to become a business-oriented platform, where you can find various ways of promoting your products. Create a Page for your Facebook, where you must include an attractive profile and cover picture.
3. Facebook Cover Photo and Background
Appearance matters a lot. And if you desire to attract the public, give a relevant cover photo on the Facebook page. You can also add some additional details such as promotional offers,  fresh drops, or attractive services.
4. Communication on Facebook Groups
Successful Facebook groups have many people going in and out of conversations below quality posts. You can take part in it as a representation of your company. Just make it look like you are there to talk, and not as an ad.
5. Twitter
Another highly used social media is Twitter, where one can prove itself as a leader. You can preach to people about information related to what you sell.
6. YouTube
How youtube gets the "how to" type of searches more than anything else has been studied. Given that, create content whose title can begin from 'how to". The description box should be equally used to add the web address and email to contact.
7. LinkedIn
Significantly businesses benefit from LinkedIn more than anything else. Along with the brand, the workers and owner should also join the site to get that brand recognition needed.
8. Taking part in LinkedIn Groups
The more effort you put into LinkedIn, the better it becomes for your business. Generate a network of yourself, which you can use to market your business. Lead the discussions by expressing yourself as an expert.
9. Pinterest
Pinterest is full of businesses. You can create vital visual elements and also use features like Pinterest boards to categorize each topic.
10. Instagram
After Facebook, Instagram is a much-used social media that is great for brand awareness. Although driving traffic to the website is hard from Instagram directly, you can share photos and videos to get more followers/people to know your existence.
11. Guest Blogging
You can also grab some exposure via popular blogs and post content on them. Any savvy advertiser is likely to guest post with a motive of getting a backlink through sites holding high domain authority. Find fun blogs that will amuse your audience. Do not try to copy others in this matter; for every business, their unique audience.
12. Conferences, Podcasts, and Webinars
Being a leader comes first. Becoming one may start hard, but you'll notice how things will start changing if you become one and come up to take a stand for your brand in public. However, it would help if you tried to be a good speaker. If you are not, there will barely be any weight to your words.
13. Fiverr
Through Fiverr, you can sell your service in a way that also looks like an advertisement. Companies will come to know about you and your service. The biggest perk with Fiverr is that the platform is entirely free.
14. Amazon Handmade
Have you ever heard of Amazon handmade? If not, this is your right call. Amazon handmade is a destination for artisans to open up their business profiles and list their crafts without charges. However, there's some referral fee needed when an item is sold.
15. Kindle Publishing
Kindle Publishing is only known as an online book store, but it can be more of use for other businesses. The thing is, brands can sell their ebooks through it, which is nothing but advertisement.
16. Reddit
Reddit includes discussions on almost every common topic. So what you can do is find those that relate to you and post solutions to questions or unique facts with the readers. Do it in a way that doesn't look that obvious as a brand advertisement, despite it being one.
17. Email Marketing
Email newsletters work out as a free promotion. Through it, the only thing you will have to place your focus on is good marketing software that'll read out subscribers and create messages for you.
18. Newspapers and TV News
Reach out to your local press. There's no doubt they'll not want to promote stories of successful regional brands. And to even make it more convincing, develop a story that is interesting and entertaining to know about.
19. Referral Cards
Probably, the referral card system has been here ever since. But it still seems to work. So, build business cards containing your company details, email id, discounts (if any) and distribute them in a crowd.
20. Nonprofit Donations
Donations benefit you more than the receiver. Although sponsoring can be a Lil pricey, doing so will largely help you out. And anyway, you can always look for cheaper ideas.
21. Merchandise Displays
You can distribute your items having a mark of the brand to other companies for display purposes. Say, for example, you are associated with a pottery company. You can send some of your items to local restaurants for decor purposes, which will work out as an advertisement.
22. Workshops
You can plan your workshop to be sent to a community center, clubs, malls, or any destination that comes across the huge public daily.
23. Vehicle Parking
Branded vehicles carrying signs of your company can be parked anywhere in a public area, where it will give a high number of views. This will cost you nothing big but give back a lot more new clients.
24. Manta
If you are not familiar with it yet, the Manta site is a renowned platform with millions of new visitors looking for a business or any industry segment each day. Particularly if you are a small business owner, Manta can be of great aid.
25. YellowBot
The premium version of YellowBot is better, having extra features; however, you can still use the basic one for it doesn't impact the sales. You can easily register your business on the platform via Facebook, Google, Yahoo, and Twitter.
26. BizSugar
The bookmarking site, BizSugar is a platform allowing you to share any blog content. You can promote by talking about yourself on the platform without having the necessity to pay.
27. Etsy
If you are concerned with selling handmade items, try out Etsy. You do not need to pay anything for creating a profile, but you will have to pay 20 cents for listing an item each and a transaction fee for anything that has been sold. Nevertheless, that's nothing compared to how much you can make out of sales.
28. SlideShare
SlideShare is where you can acquire more audience via PowerPoint slides. It is also a free website, so you cannot leave it out when wanting to advertise for free.
PowerPoint presentations that you upload on the site will be public, search-friendly, and can be shared by anyone- for free!
29. Starter Story
Strater's story is, again, a great platform for the stories to be heard. In the act of making people learn of your struggles, inspire them and give a valid reason why your company should be successful.
30. Quora
Quora, which works similar to Reddit, is very much known for easily available questions to almost any question. Look for relatable questions that you can reply to. Answer them in an informative way and add proper advice to them. On good and creative answers, you may add links to your company without making it obvious.
10 Free Advertising Sites to Advertise your Local Business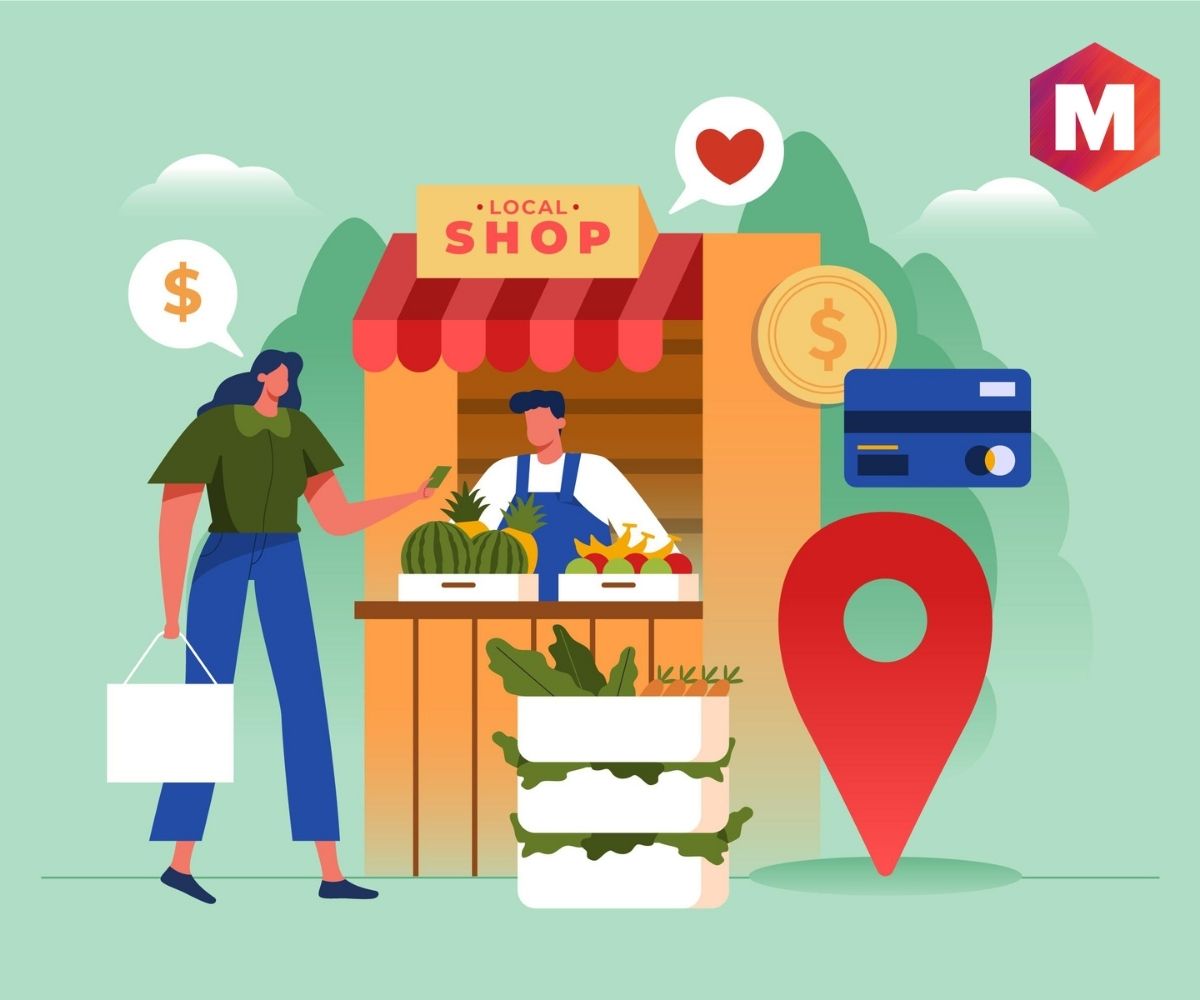 There are a few sites that allow the providers to post about their brand for free. Such sites are quick to access, popular, easy, have many audiences, and don't cost huge.
With the help of such sites, brands can get exposure without having to pay. Local businesses with no big funds are the ones to be most benefited from such sites. They may not be absolutely free, but they can be highly cost-effective in comparison to other advertising methods.
Let us have a look at those ten free advertising sites here and now:
1. Facebook Marketplace and Facebook Shops
The recently established Facebook marketplace has over 800 million users on Facebook today.
Facebook marketplace will help you in listing, finding, and advertising products or services by the users while Facebook Shop lets sellers and companies list their products and sell them right from within the platform in a cost-effective manner.
2. eBay
Local businesses that want to go overseas can do so using eBay that is available in over 100 countries.
It is the world's online marketplace to buy & sell electronics, cars, clothes, collectibles & more. It facilitates consumer-to-consumer and business-to-consumer benefits to its users.
3. Oodle
The one to power Facebook marketplace initially was none other than Oodle, which also operates for small businesses primarily.
It is a social marketplace that offers customers a web and mobile app for buying and selling products.
4. OLX
One of the fastest-growing trading platforms is OLX, which has well over 300 M visitors each month.
It is a network of leading marketplaces present in 30+ countries with 20+ brands that offers one of the best free advertising methods to local businesses.
5. Classified ads
Almost everything on classified ads is free, such as browsing, posting, or contact sellers.
It is a form of advertising, particularly common in online places, newspapers, and other periodicals
6. Adpost
The website is known for having about 30 M visitors a month, even after being widespread in only 1,000 cities for now.
It is designed to allow users to post ads/messages and/or to view ads/messages posted by other users or interact with those users.
7. Hoobly
Hoobly is a well-established site; however, you might come across various spam on this website.
It is popular as one of the free local classified ad websites established throughout the world. It has popular categories such as Clothing & Accessories and Real Estate.
8. Sales Spider
Sales Spider, which comes as a collaboration with other retail power hubs, like Walmart, has over 2.2 M users presently, which get added by 1k each day.
9. PennySaver
PennySaver, which is a penny saver, is more popular for local businesses and is the most renowned in the USA. It includes classified ads grouped into categories.
Different penny savers are involved in offering local news and entertainment along with generic advice information alongside different syndicated or locally written columns on various topics of interest, primetime TV listings, and limited comics.
10. Gumtree
UK Businesses, in particular, get high perks from Gumtree. It has some of the best and unique features and is available as both paid and free websites.
It is one of the free advertising sites for free classifieds ads in the UK that will help you buy and sell items, properties, cars and find or offer jobs in your area.
Liked this post? Check out the complete series on Advertising