Television advertising is a powerful tool for any business. It allows you to reach a wide audience and create brand awareness in an effective and cost-efficient way. Television ads are also known as TV commercials, or simply 'TV ads'.
Television advertisements have been around since the 1940s when they first started appearing on television sets across the world. They are still used today and, when done correctly, can be a great way to reach your target market. Television ads can be tailored to specific audiences and placed at relevant times of the day or throughout specific TV programs.
What Is Television Advertising?
Television advertising is the use of commercials, or TV ads, to promote products and services. Television advertisements are usually brief, lasting up to 30 seconds, but can also be longer. Tv ad campaigns can vary in terms of duration – they can last days, weeks, or even months.
Television advertising campaigns typically involve a series of TV commercials that focus on a particular message or product to create brand awareness. The commercials are usually produced in various formats, from live-action to animation and CGI effects. They can also be broadcast in different ways, such as on free-to-air TV channels, subscription TV channels, or streaming services like Netflix.
With the growing use of Smart TVs, video streaming services, and digital media channels, television advertising has evolved to include a range of new digital options in addition to traditional broadcast TV. Digital advertising allows businesses to target audiences more precisely than ever before and track the success of their campaigns with real-time analytics.
Overall, television advertising is still an effective tool for any business that is looking to reach a broad audience and build brand awareness. It is also highly cost-effective compared to other forms of advertising, such as radio or outdoor advertising. With the right strategy in place and by leveraging all the options available, TV advertising can help you to reach your target market and drive results.
Types Of TV Advertising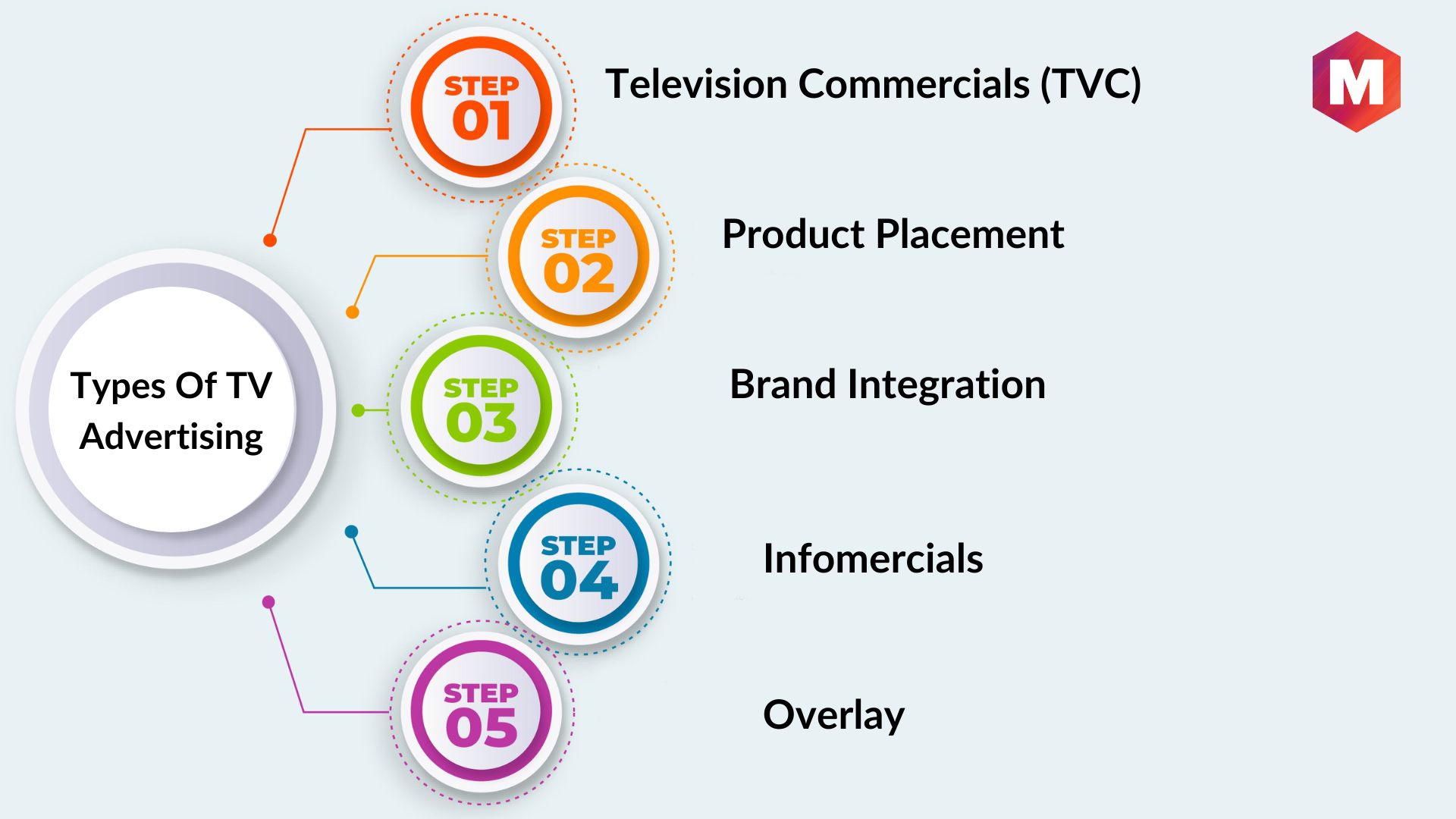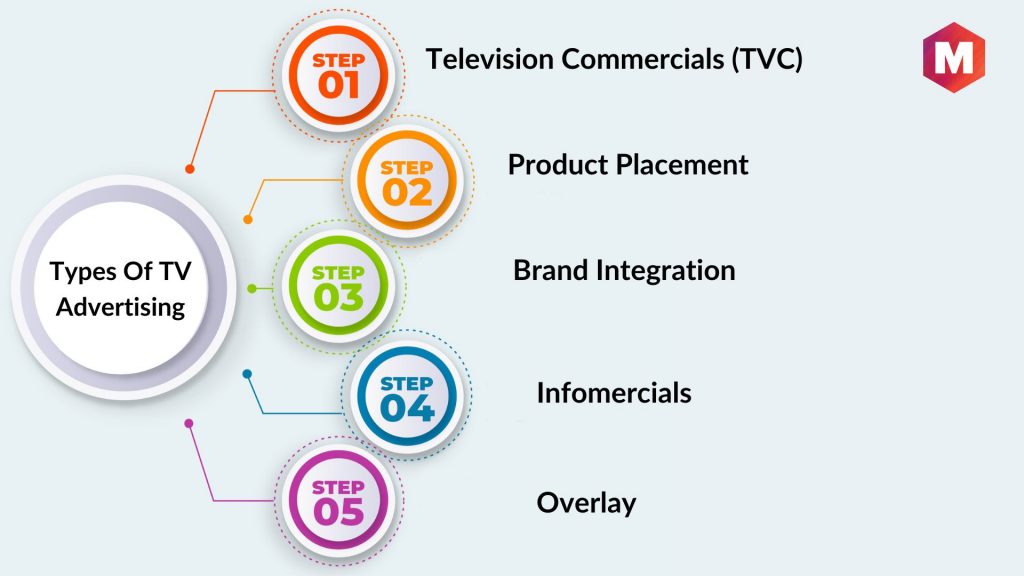 Television Commercials (TVC): TVCs are the most popular form of television advertising. They are brief, usually lasting between 15-30 seconds, and often feature a catchy slogan or jingle to draw attention. TVCs can be broadcast on free-to-air channels as well as subscription services like Sky.
Product Placement: Product placement types of tv commercial involves featuring a brand or product within a television show or movie. It is used to create brand awareness and can be very effective if done correctly.
Brand Integration: Brand integration tv advertising is similar to product placement but instead of featuring the product, it focuses on the brand itself. The brand will be featured throughout an episode of a TV show or movie to increase its visibility.
Infomercials: Infomercials are longer commercials that span multiple minutes and provide more detailed information about products or services than traditional TVCs. Such tv ads are often used for products that require more explanation or detail, such as kitchen appliances or health supplements.
Overlay: Overlay tv ads appear on top of existing content and usually feature small logos, animations, or images. Such types of tv advertising are usually used to promote a product or service and can be quite effective when they appear at relevant points in the program.
How TV Advertising Works?
TV advertising works by broadcasting commercials to television viewers via free-to-air channels, subscription services, and streaming services. The commercials are usually placed at relevant times of the day or during specific programs that appeal to the target audience.
TV advertising campaigns typically involve a creative agency and an advertising agency. The creative agency is responsible for producing the television commercial (or multiple commercials) while the advertising agency is responsible for placing them in appropriate media outlets.
The effectiveness of a TV ad campaign can then be measured using traditional metrics such as reach and frequency or through more sophisticated methods such as user engagement data or return on investment (ROI). This data can be used to help optimize future campaigns or measure the success of existing ones.
Overall, television advertising is a powerful tool that can be used to reach a wide variety of audiences and create brand awareness. It has stood the test of time and continues to be one of the most popular forms of advertising today. With careful planning and execution, it can help you reach your target market and achieve your desired results.
Characteristics
Highly creative and attention-grabbing: TV ads are designed to be visually striking and memorable. They use high-quality visuals, sound effects, and music to create an impactful experience for viewers.
Use sight, sound, and motion: TV ads use a combination of sight, sound, and motion to convey their message. This gives them an advantage over other forms of advertising as they can effectively use all of these elements to get their message across.
Target large audiences: TV advertising allows you to target a large audience, which is especially important if you want to reach a wide demographic. Ads can be tailored to specific audiences depending on the type of program they are being aired during or the channel they are being broadcast on.
Long-lasting effects: TV ads can have long-lasting effects on viewers, as they are often seen several times before customers take any action. This makes them an effective way to create brand awareness and build consumer trust over time.
Economically worth: Compared to other forms of advertising, TV ads are relatively cost-effective. They typically require a larger upfront investment, but they can be well worth the cost if they are targeted correctly and executed properly.
Overall, television advertising is an effective and powerful way to reach your target audience and create brand awareness. With careful planning and execution, it can help you achieve your desired results and take your business to new heights.
If you're looking to incorporate traditional tv advertising into your marketing strategy, it's essential to consider all of the factors mentioned above. Working with experienced professionals can help ensure that your tv commercial campaign is successful and achieves the desired results. With their help, you can create an effective and impactful television ad that will capture your audience and create long-lasting results.
Examples Of Television Advertising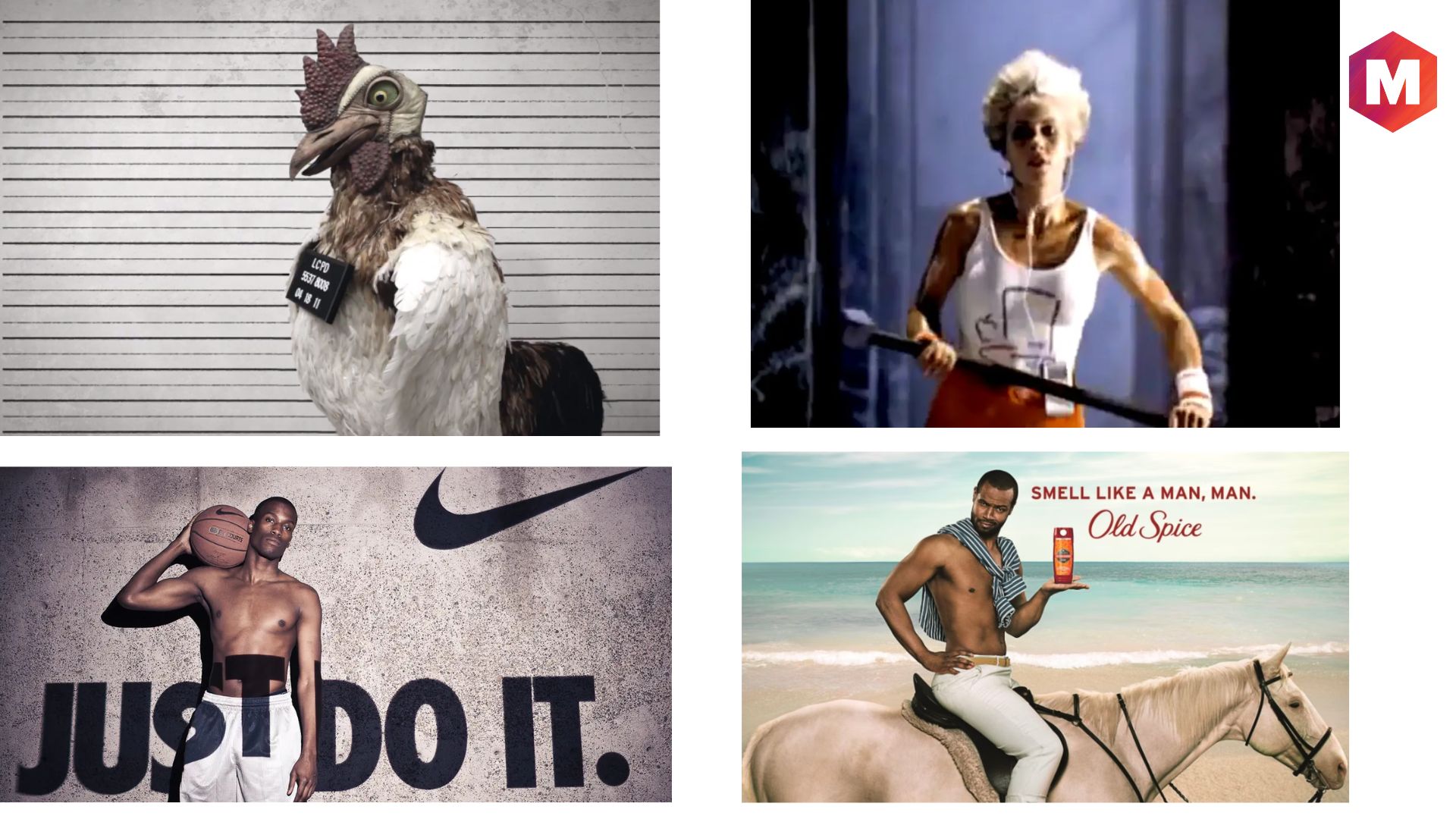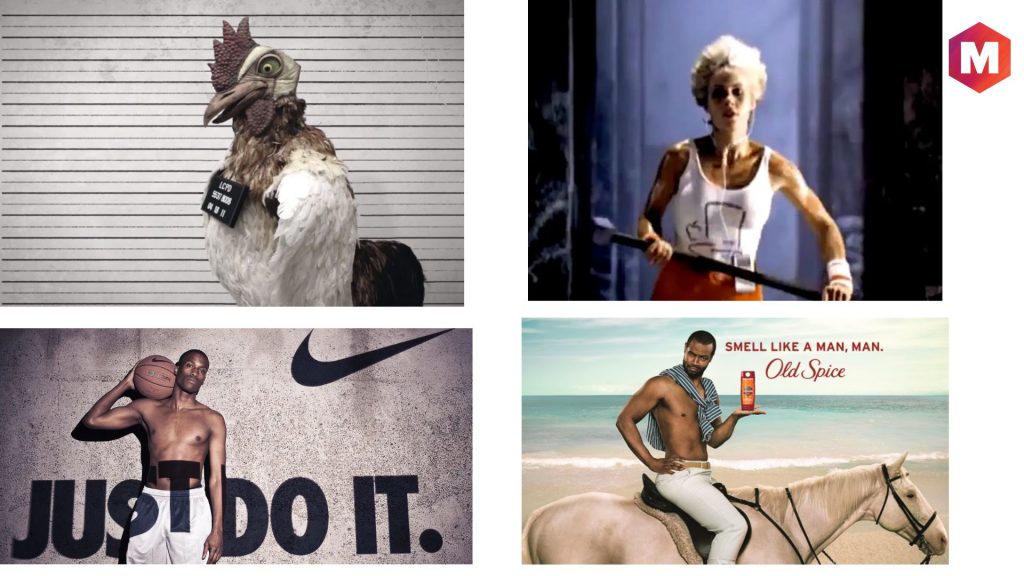 Some of the popular examples of the television advertisement are
1. Apple's '1984'
Apple aired this commercial during the 1984 Super Bowl and it has become one of the most iconic television advertisements in history. It was designed to introduce the Macintosh computer and highlight the power of technology.
2. Nike's 'Just Do It
This commercial was released in 1988 and quickly became an iconic advertisement. It used inspirational messaging to encourage viewers to take action and embrace their potential.
3. Old Spice's 'The Man Your Man Could Smell Like
This commercial was released in 2010 and featured actor Isaiah Mustafa as a suave, confident man offering advice to women on how they could make their men smell like him.
4. Burger King's 'Subservient Chicken'
This commercial featured a man dressed up as a chicken who would do whatever the viewer asked him to do. It helped to promote Burger King's TenderCrisp sandwich and went down in history as one of the most memorable television ads of all time.
These are just a few examples of successful tv ads, but they demonstrate the power and effectiveness of this form of advertising. By taking the time to thoughtfully plan and execute your plans, you can effortlessly reach out to your target audience and accomplish outstanding results.
Advantages
Mass Medium: Television advertising is a powerful way to reach a large number of people at once. It can be used to target specific audiences or spread your message across the country.
Appeal To Everyone: TV advertising appeals to people from various age groups and backgrounds, making it one of the most effective forms of advertising out there.
Persuasive: TV advertising is incredibly persuasive as they use a combination of sight, sound, and motion which help to engage viewers and drive them to take action.
Creates An Emotional Connection: TV ad creates an emotional connection with viewers by using images, music, and storytelling that evoke strong emotions such as joy or sadness.
Measurable: The results of television advertising campaigns can be easily measured and tracked using analytics software. This allows you to see how successful your campaign is and identify areas for improvement or further optimization.
Attention-Grabbing: TV advertising is designed to capture the attention of viewers quickly and effectively. The television industry often uses creative visuals, catchy music, and interesting stories that help them stand out from other forms of advertising.
Trustworthy: TV advertisements can help build consumer trust over time by providing customers with a consistent message about your brand and products.
Medium To Develop Brand Personality: Television advertising provides an opportunity for brands to develop an identifiable personality by developing their communication style or creating engaging characters who represent the values of the company. This can help create loyalty with customers and increase exposure for the brand.
Disadvantages
Expensive: Television advertising is one of the most costly forms of advertising, and requires a large budget to be effective.
Not Targeted: TV advertising is not targeted to specific audiences, as they are aired on a wide range of channels that cater to different demographics.
Limited Creative Freedom: There is often less creative freedom when it comes to television advertising, as there are strict rules and guidelines that must be followed to ensure the commercial meets broadcasting standards.
Not Interactive: Television commercials are not interactive, so viewers cannot directly interact with them or provide feedback which limits their effectiveness.
Requires Repetition To Be Effective: For a television ad to be effective, it needs to be seen multiple times by an audience over some time. This can make it difficult to measure its success and reach.
Less Flexible: Television advertising is less flexible than other forms of advertising such as print or online, as it has limited time slots and is subject to availability.
Declined In Recent Years: The rise of streaming services and on-demand TV has caused traditional television viewing to decline, making it harder for advertisers to reach their target audience.
Future Of TV Advertising Model
Television advertising is still an important part of a company's marketing strategy, but the way it is used to reach target audiences is changing. Companies are now focusing on creating campaigns that use digital and social media channels to drive viewers back to traditional television commercials.
This will help ensure that their ads are seen by the right audience and can be more easily tracked and measured. Companies are also focusing on creating more engaging and creative content that stands out from the competition, as well as using targeted strategies to ensure their ads reach their intended audience.
Impact of Digital
Digital platforms are also increasingly important in television advertising, as they enable companies to target specific audiences with more customized content. This helps increase the impact of their campaigns and ensure maximum ROI.
On-Demand and Streaming
The rise of on-demand and streaming services has also changed the way viewers consume television, making it necessary for companies to adapt their content accordingly. Companies are now creating more interactive, engaging ads that leverage streaming platforms to reach consumers.
What Are the Costs of Television Advertising?
Television advertising pricing fluctuates greatly depending on the network, when your ad is broadcasted, how often it airs, and if purchased in bulk or pay-as-you-go. The cost of these ads can range from millions during prime-time events such as the Super Bowl to much more affordable rates for Wednesday morning airings on less popular channels.
Advertising revenue for broadcast television has declined in recent years, as more and more viewers have turned to streaming services where they can watch their favorite shows without the interruption of commercial breaks. Despite this, television remains a powerful tool for reaching large audiences, and companies should continue to invest in these campaigns to remain competitive.
Conclusion!
TV commercials remain an important part of the advertising landscape due to their reach and impact on viewers. However, the rise of digital platforms and streaming services has changed the way companies create and deliver their ads.
Companies must now focus on creating creative content that stands out, while also using targeted strategies and leveraging digital platforms to gain maximum ROI from their campaigns. The costs of television advertising also vary greatly, depending on the network, time of day, and how often it airs.
Despite the difficulty and cost of creating successful TV commercials, advertising agencies can still make them effective with careful planning and ample resources.
Liked this post? Check out the complete series on Advertising