Along with amazing innovations, creative marketing strategies have always been the prime reasons behind the success of leading consumer electronics companies. The success of Apple advertising has been based upon the stories through its buzz marketing and perception building strategies.
Apple advertising has mainly been concentrating upon product placement and the buzz via good word-of-mouth from the media and celebrities.
Apple has changed the game and turned the tables in the last three decades with unparalleled revenue growth from $80 billion in 2004 to $180 billion in 2014.
They are not just limited to a computer brand but have emerged as a culture, as a lifestyle-defining mechanism. Although European countries mostly contribute to its revenues, the Asian countries like China and Japan have contributed majorly too.
In 2014, it sold more iPhones in China than in the United States.
In 2019, China and India surpassed the United States and other European countries, in the first countries that use the iPhone the most. Is it just brand fetishism that drives people crazy, or has Apple got something special to impress people and leave a mark?
Yes, it has, and the answer is, advertisements of its products so that it reaches the vast majority of audiences, who later turn into regular customers.
A brief history of Apple Advertising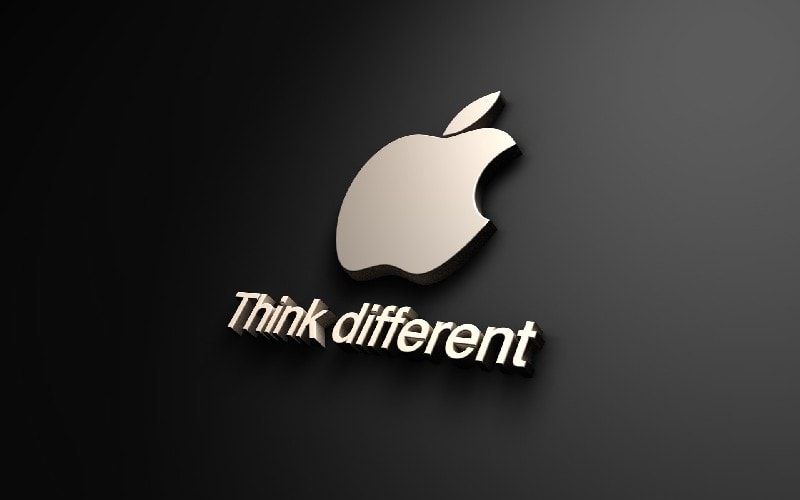 In December 1983, an 18-page brochure titled "Macintosh Introduction" was included with several leading magazines of that time, and on page 11 of the brochure featured Bill Gates.
It created a buzz among people when in 1984, it bought all the pages in the special post-election edition of Newsweek, and most importantly, it extensively promoted "Test Drive a Macintosh" which allowed potential buyers with a credit card to try a Macintosh and return it to the dealer after completion of 24 hours.
In January 1984, the Macintosh personal computer was launched in the United States through a television commercial that concluded with the message and voice over "On January 24th, Apple Computer will introduce Macintosh. And you will see why 1984 won't be like '1984'."
The 1985 "Lemmings" was a significant failure. Two years later, it released Pencil Test, a short film showcasing the Macintosh II's animation capabilities.
Later in the 1990s, "What's on your PowerBook" campaign was launched. Print ads and television commercials featured celebrities sharing their experiences of using the PowerBook.   "The Martinettis Bring Home a Computer", an infomercial to sell Macintosh computers, ran during 1995. It featured a fictional Martinetti family where the father had to be convinced to keep the first (Macintosh) computer they bought, reasonably for the various purposes that it served.
The advertising slogan "Think Different" dominated its advertising campaigns during the late 1990s. Its television commercials featured video footage of influential people from different nationalities, including Albert Einstein, John Lennon, Martin Luther King, Mahatma Gandhi, Bob Dylan, Alfred Hitchcock, Muhammad Ali, and Picasso.
Apple launched another advertising campaign, the "Switch" that focused on people who had changed or 'switched' from Microsoft Windows to Mac. An International ad campaign promoted a website where various myths about Mac were dispelled.
Apple promoted the iPod and iTunes with its silhouette commercials that transformed over time, making it better and more realistic. The television commercials used a variety of songs from mainstream and relatively unknown artists, and some ads featured silhouettes of artists like Lennon, Eminem, Caesars, and so on.
In 2006, during the "Get a Mac" campaign, the ads were directed by Phil Morrison and featured actor Justin Long and author and humorist John Hodgman as a Macintosh Computer and a Windows PC. Similar commercials appeared in the UK and Japan with actors specific to their respective countries.
Apple's first advertisement for the iPhone was released in 2007 during the national broadcast of the Academy Awards. The "Joke" showcased numerous aspects of Siri as the iPhone 4s' built-in AI feature. The most impressive characteristic was Siri's ability to tell jokes, bringing in it a human element.
The "Don't Blink" web video campaign, launched in 2016, describing the new Apple product line in 107 seconds, has been ruling social media since then. In 2016, Taylor Swift's new Apple Music ad, featuring a Drake song resulted in a 431% jump in sales for Drake.
Although its advertisements, at times, have faced severe criticisms for plagiarising the content and misleading customers, nonetheless these had and are still dominating the world of ad campaigns.
What made these advertisements and the company dominate the world of commercial and marketing? – Let us understand that as well-
Unique Features of Apple Advertising Strategy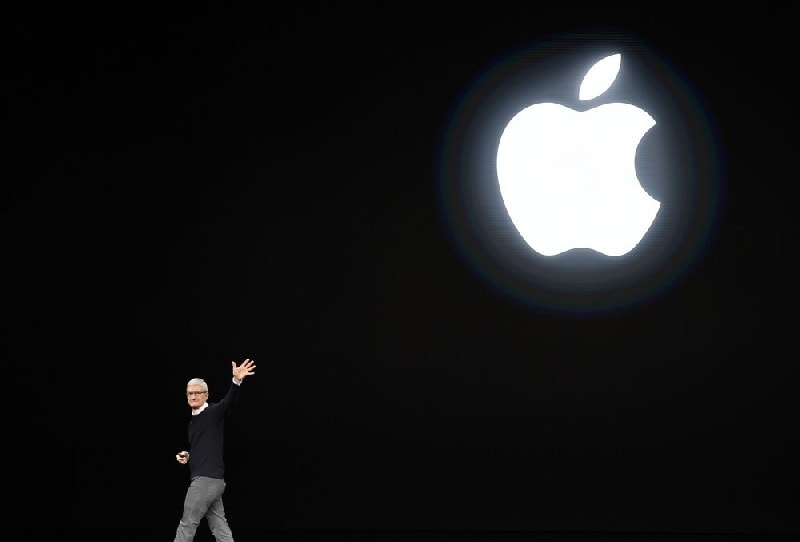 1. Product placement
Celebrities were sharing their personal experiences, and the promotion of its products in popular television shows, laden with positive reviews always create a buzz. It also gives importance to the customer experience.
The company also convinces and sends products to several content creators and social influencers, to test and review these while a massive crowd watches these.
Nevertheless, the reviews are full of positive guarantees reflecting on the eye-catching features. This 'free trial' was introduced in 1884 with the "Test Drive a Macintosh" campaign.
Nielsen's research on consumer trust in marketing shows that 92% of the consumers rely on recommendations by friends and family and the other 70% rely on reviews published online. 'Unboxing' of products gets a majority of customers.
2. A simplistic way of approach
Instead of using jargon and highly technological or industrial terms (like gigabytes, RAM and so on) which eventually confuse the customers, they keep in mind the audience and use simple and direct words that seem to be beneficial ("durable glass and aluminium design", "4.7-inch retina HD display", "triple-camera system").
With a monochromatic background and easy words, it does the bare minimum, which eventually attracts the buyers' attention. Even the Apple retail stores have minimalist decorations, mostly monochromatic, with warm lighting that comforts the customers.
3. Unique Value Proposition
Apple reiterates the value proposition in its iPhone range of products; elegant and aesthetic designs, ease of use, and security features, all of which justify the price it charges for a respective product.
It focuses on the 'magical' experience of using an iPhone. Unlike others, it focuses mainly on the entire product and not merely on one particularly interesting aspect. Although minimalistic and brief, the descriptions give an insight into the actual product and outline all of its most unique features in a simple user-readable language.
It also offers a variety of options at different price points. Apple's Macbooks laptop line offers larger screens and more enhanced features, for a higher price. Simply put, one gets as much as they pay, neither more nor less.
4. Lifestyle-defining products and product descriptions
iPad Pro as "your next computer is not a computer" with features like LiDAR (Light Detection and Ranging) Scanner, which is being used by NASA for the next Mars landing mission, being faster than most other PCs: "faster than you can say PC", multi-camera, multi-tasking capacities, light-weight "yes it floats", adjustable angles and so on.
Apple Watch "has apps to keep an eye on your heart" which means that it has an ECG app to check the heart rate, "and lets you track your cycle with a tap" which says that the cycle tracking app makes it easy to log information about one's menstrual cycle, "and streams your favourite 60 million songs."
It has the entire Apple Music Library, crazy! "Let's go without your phone." Yes, one can call from the trail, text from the surf or stream music from the slopes. These are some of the features of a watch(?) Brilliant.
iPhone 11 with camera features like no other; "it just got a lot harder to take a bad photo" with 12 MP Ultra-Wide camera to shoot and edit sharp 4k video at 60 fps across all its cameras. It has various modes too.
"Go from pics to videos faster than a speeding toddler." Its other features include "toughest glass in a smartphone", water-resistance up to 2 metres for 30 minutes, all-day battery life and fastest chip ever in a smartphone. After all, what makes life easier and looks' cool' makes one feel good too.
5. Emotional Connections
These are the key to successful marketing strategies. This is what makes certain posts, and memes go viral. High aroused emotions of happiness, awe, and amusement make the content and product go viral, for instance, Siri being able to crack jokes.
Neurological Science says that while evaluating a business, a consumer is more likely to be influenced by their experiences and emotions rather than facts. The people featured in their advertisement look content and happy and relaxing, which affects the audience watching them.
6. Comparing Apple's products with rival products
The "Switch" advertising campaign and the "Get a Mac" advertising campaigns showcase that Mac platforms are better than the Microsoft Windows platform. They have proved it too.
This has also been quite an efficient, creative advertising strategy that played a crucial role in establishing Apple as the market leader in its segments.
7. Creation of a Brand, a Culture, a Group of Customers
They have a cool and fun community of users, and the marketing strategies make the non-users want to belong to the community.
For long-lasting impact and a sustainable customer base, a brand must make its place in the heart and mind of its customers. Apple has been quite successful in this. It has become a brand that enjoys the most loyal fan-base who looks for the new product-launches from Apple.
Let's have a look upon some of the creative ads that tell about the evolution of the brand-
Year-by-year Apple Advertising Campaigns – Evolution of Apple Advertising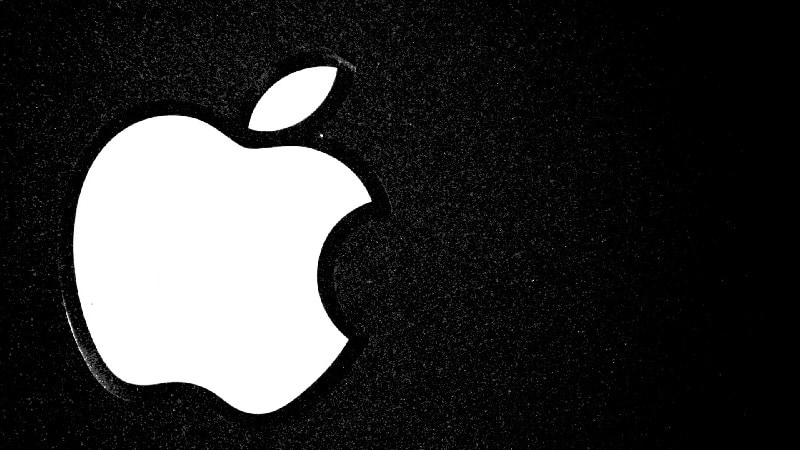 1. '1984' ad shown in the 1984 Super Bowl
This ad campaign, with its dramatic cinematography regarding George Orwell's dystopian classic revolutionized the thinking of the world about computers.
2. Crazy Ones in 1997
It was the first ad talking about Think Different campaign of Apple. It featured celebrated rebels like  Martin Luther King, Picasso, and Gandhi.
3. Three Steps in 1998
It has a straightforward explanation of how to set up an iMac at home that did not event take three steps.
4. 'Silhouette' (2003- 2008)
It comprises modern young silhouettes of Apple who were getting loose to their favourite songs on iPod.
5. 'Hello' in 2007A brief history of Apple Advertising
It was used for the launch of the iPhone, and it was premiered at 2007 Oscars. The ad had many onscreen legends and characters answering phones with Hello.
6. '1, 2, 3, 4' in 2007
It was used for the launch of iPod nano.
7. 'Envelope' in 2007
It was used for the launching of MacBook showcasing the thin and compact abilities that it can even fit in the official envelope.
8. 'Joke' in 2011
With this Ad, Apple introduced Siri as its built-in AI feature.
9. The Rock x Siri: Dominate the Day' in 2017
This one is again a Siri Ad that has the evergreen Apple advertising strategy of brand placement.
10. WWDC Commercial in 2017
This Apple ad is an incredible example of promoting a brand by making fun of itself. Apple did this adeptly by delving into the catastrophizing of older generations of Gen Z's and millennials for their reliance on technology.
Final Thoughts about Apple Advertising!
Apple has stayed in and dominated the market circle since its inception.
It has been possible majorly because of the brilliant advertising and marketing strategies that it makes use of. Most importantly, it takes into account the needs of its customers; loyalty towards them has gained all the appreciation that it deserves.
What do you like in Apple Advertising?
Liked this post? Check out the complete series on Advertising