Deceptive Advertising is said to be used when an advertiser uses any false, bogus, or misleading advertising statement.
As per the United States Federal Trade Commission: "A basic truth-in-advertising principle is that it's deceptive to mislead consumers about the commercial nature of the content. Advertisements or promotional messages are deceptive if they convey to consumers expressly or by implication that they're independent, impartial, or from a source other than the sponsoring advertiser."
The British Consumer Protection also shares similar implications from Unfair Trading Regulations 2008.
Numerous organizations have been gotten out for average advertising items bragging bogus claims like "Scientifically Proved" with "ensured results." For organizations that go too far with deceptive advertising, it can cost millions, plus also damage their reputation and branding.
In one such case, Red Bull paid out $13 million for settling a deceptive advertising suit.
So, all in all, such advertising practices can be highly dangerous for any brand, and that is why we came up with this post to guide everything associated with such advertising practices-
What is Deceptive Advertising?
As discussed above, different types of advertising that are deluding and might have the impact of misdirecting buyers are deceptive advertising practices.
An advertisement can be deceptive in numerous viewpoints, including:
Price of an item
Quantity of an item
The quality or standard of the thing
Times, dates, and areas that the item is accessible
Information concerning guarantees and warranties
False facts concerning sales or deals
Confusion over loan costs, interest rates or different variables
According to state and government laws, advertising practices might be viewed as deceptive regardless of whether the maker of the advertisement didn't expect for it to be so, which means deceptive ad claim can be raised regardless of whether the advertisement contained a slip-up.
Let us now understand different types of deceptive advertising that are seen quite commonly-
1. Disclosing Inaccurate Prices
This is one of the most typical sorts of deceptive advertising practices.
Giving inaccurate or deluding data in regards to an item's cost is highly deceptive.
According to the Federal Trade Commission, advertisements should ultimately unveil the price that a purchaser can be required to pay for an item.
Plus, they should also give any discounts, offers, or sales genuinely.
You can't conceal the price to make your item price affordable.
2. Using the Bait-and-Switch Tactic
This is another form of deceptive advertising wherein advertisers make a case about the cost or accessibility of an item while never aiming to sell the item or to sell it at any higher price.
At the point when target audiences react to such ads, sellers misuse their inclination to attempt to sell them the item at a different price or to sell any alternate item.
This form of deceptive advertising is also illicit; in case the contact or meeting is made sure about by any deception suggests FTC.
3. Making false claims about Quality and Origin
Deceptive advertisements additionally are those that offer wrong or bogus claims about quality or origin.
For instance, any ad should not say that it was made in the UK if it was made in another nation. Likewise, commercials might be deceptive if the item has issues in quality that are not disclosed completely.
Running ad campaigns saying that a product can be used for any specific purpose while the same product is not satisfactorily designed for that purpose, then it is again deceptive advertising.
Even in cases when the image of the product shown in the advertisement does not match with the actual product, then such practices are also deceptive.
4. Not falling in line on Environmental Claims
When a business uses phrases like 'recycled,' 'reused,' 'biodegradable,' 'eco-friendly,' 'compostable' then it ought to be validated by "able and solid scientific proof," the FTC says. These cases can frame misleading advertisements regardless of whether some piece of the item conveys an eco-friendly characteristic yet significant parts don't.
For instance, if you are advertising your box of foil as recyclable even though the foil itself isn't, then such claims will come under deceptive advertising.
Being aware of such types of deceptive advertising campaigns is very important for those businesses that want to impart long-lasting impact in their target niche.
Here, you also need to know about the penalties that deceptive advertising might face, so let us go through that-
Legal Penalties for Deceptive Advertising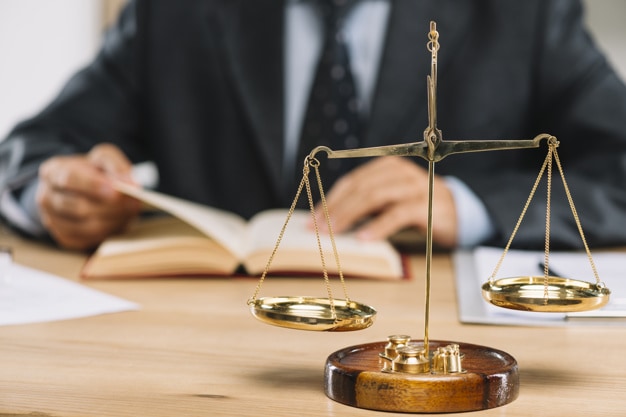 A few penalties and ramifications for deceptive ads can be-
Legal damages for misfortunes caused to a purchaser
Refund or exchange of an item
Public recall of an item particularly in situations where there is a deformity with the item
The injunction to have the ad replaced or removed
Civil fines
By and large, these kinds of cases are taken care of and investigated by the Federal Trade Commission (FTC). Different special laws come in play contingent upon the kind of item or service being offered by the advertising.
Final Thoughts about Deceptive Advertising!
So, this was all about the deceptive advertising practices and their ramifications.
Such practices are strictly avoidable for running a successful, profitable, long-lasting business model that continuously penetrated the target-niches and optimizes the presence and ROIs.
What are your thoughts about the most common deceptive advertising practices?
Do you know some of the deceptive ad campaigns that you would like to share here? Then feel free to list such ads in the comment section below.
Liked this post? Check out the complete series on Advertising