One of the studies done on Marketing strategy involved a fantastic comparison of what happens when a firm advertises against what happens when it doesn't. It also includes two other variables besides advertising, which are Price and quality.
The importance of advertising becomes clear when all these three variables are working in tandem. This is a really interesting study for small businesses and large corporate alike. It shows the importance of product quality as well as advertising and how these things affect the ROI and profitability of the firm.
9 Reasons for The Importance of Advertising
table except if they have experienced it firsthand themselves.
All in all, advertising is one of the best ways of empowering businesses to adequately compete with each other for gaining attention and developing attraction of the purchasers with the end-motive of optimizing lead generations, conversions, and sales.
There are 9 key reasons why advertising is important and they are all discussed below
1) For promoting services and products
Advertising is the most crucial factor behind developing awareness about a product or service.
It shares information about the product; simultaneously it plays a central role in persuasion, channelizing brand-loyalty, countering claims of competitors, expanding markets, etc.
Advertising serves the objective of telling the target niche that you have something best-suited for them.
Regardless of whether your advertisement appears as print advertisements, TV ads, billboards, or online ads, it will promote your services and products if you customize it as per the inclinations of your target audiences.
2) Create Customer Awareness
Advertising campaigns inherently comprise awareness advertising features that will optimize the name recognition of your brand in the heart and mind of your target audiences.
This can be exceptionally useful at the beginning of your brand when you don't have the same number of customer-base as your rivals.
With advertising, you can raise the awareness of your target demographics about the issues that your brand serves or the benefits that your products/services offer.
It also helps in establishing an instant emotional connection with the users that ultimately optimize conversions. For instance, if someone finds a pain-killer ad content relevant to their headache, they might opt for that pain killer instantly.
3) Competitive Advantage
In case you want to gain a bit of benefit from the market competition then strategic use of advertising will ensure this for you.
Great publicizing strategies make individuals mindful of what items or services you are offering.
You can win deals and optimize sales by designing a superior advertising campaign than your competitors. Do this by proper market analysis, customer identification, and ad customization as per the inclinations of audiences.
Advertising welcomes your target users to assess how your item or service performs against your rivals. Giving convincing visual or psychological proofs through ads to tell users how your brand is better than the competitors is one of the most influencing features of advertising campaigns.
4) Employee Morale
Just imagine a scenario when your employees are asked by someone where do they work- They will for sure feel better if after their answers they get a response like "Stunning! I've heard a ton of good things about the brand."
But if your employees get a response like others do not know about that company or brand, then it will for sure do havoc to their morale.
Besides, letting employees be aware of your ad strategies, sharing things with them, and taking their inputs will also play a decisive role in engaging them and being an impetus.
5) Better Selling Price
Whenever the advertising levels were higher, the firm was able to keep a higher price for the product. And the product was selling at this higher price due to its perceived value. This perceived value was also built because of advertising. Thus, a higher budget of advertising, brought a higher price for the product. Vice versa, no exposure to advertising, kept the price low.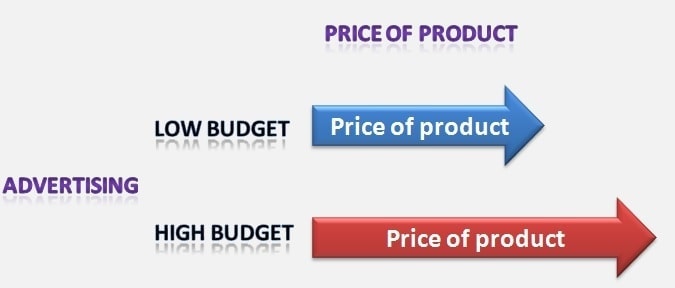 6) Relation with Quality and Price
The fact that advertising is important is showcased more when you bring in the other 2 variables – price and quality. There are many business owners in the market who think that quality is enough for the product to sell. However, this is not true.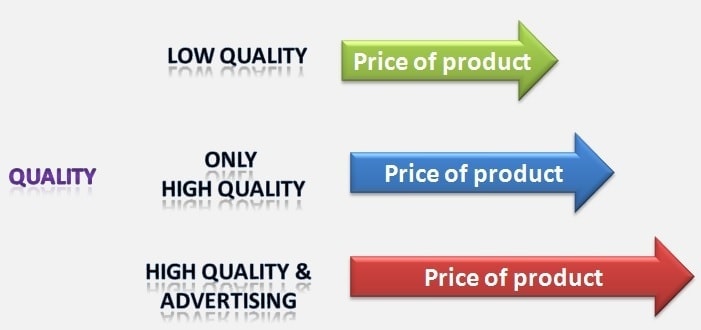 For a product low in quality, the price is always low and hence ROI and profitability will be low also. But the product with high quality, is able to get by with a hefty price because of word of mouth and good will in the market. But the king is the product which has a good quality as well as a fantastic advertising budget.
The advertising part builds the foundation of the brand for the product. This, along with the good quality of the product, gives such a boost that the brand can keep the highest price in the market and still thrive in the market. Here, advertising is important to give the required boost to the brand.
7) Return on investments
There are many things which go into getting a good ROI for any brand or product. However, if we specifically talk about advertising and ROI, then firms with higher advertising exposure have higher ROI and firms with lesser advertising exposure give lesser ROI.
Advertising in itself is an expenditure, and not an investment as the ROI of advertising is difficult to be extrapolated. But, the ROI is determined by the higher price of the product which can be kept due to advertising, as well as the push in sales that is observed due to rising brand equity.

8) Product life cycle
Probably the one point which justifies the importance of advertising and branding for businesses which are suffering. If your product is failing, or if it is not catching up in the market, then Advertising is the one thing which can rejuvenate your business.
At such times, you may remember the BCG matrix and think, why am I feeding a dying dog? This is because one of the strategies of the BCG matrix is that you can convert a dog to a question mark, and then the question mark to a star if you use unique and creative ways to rejuvenate the product or the brand. And such creative ways can be observed in advertising only.

9) Profitability
A business exists to gain profits. Naturally, when the ROI is up, the price can be kept more due to perceived value, and when the product life cycle is lengthy, then the profitability of the firm will also be positive by a long way.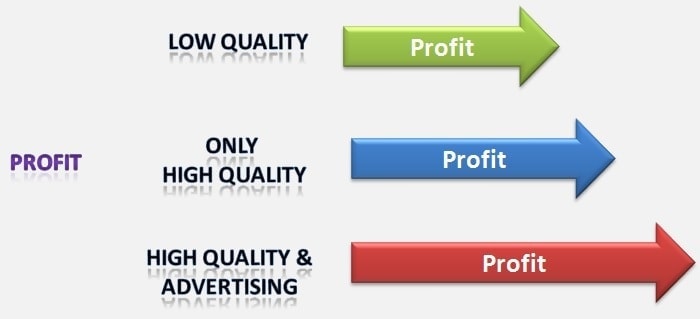 In fact, in all the above examples, a firm which has a high quality of product, but does not advertise well, is a firm which can have a lesser ROI. This is because the firm in investing a lot to maintain the high quality of the product. But it cannot demand an even higher pricing as it is not spending in advertising or brand building activities.
Summary on Importance of Advertising for a Business
The importance of advertising can be emphasized with the above examples where all the important metrics of your organization will remain positive if the right budget is kept for advertising. Firms with low priced product, should also invest in the right advertising mediums so that they at least float in the market.