Advertising plays a pivotal role in any thriving business. You can reach out to likely customers by advertising and fostering customer loyalty. You can also share pertinent details about your products or services with those who need them most – your target audience!
Recently, the Statista Research Department released a report on March 1st, 2023 

In 2021, the total global expenditure on digital advertising was an estimated 522.5 billion U.S. dollars – and it's expected that by 2026 this figure will have soared to a staggering 836 billion!
Ads have become a part of our normalcy – from television commercials to digital ads, and all the mediums in between. This serves as proof that advertising has an immense influence on our lives.
Advertising is an invaluable asset to small businesses, as it allows them to communicate their message and reach audiences they may otherwise not be able to.
Moreover, advertising helps build up a brand's recognition and trustworthiness among potential customers.
Through effective advertisement tactics, small companies can experience much-needed success in the market.
With advertising, your brand can reach and captivate a much broader audience who could soon become loyal customers.
Through the use of advanced targeting options, online ad campaigns have the potential to drastically improve ROI.
What is advertising?
Advertising is a strategic way to spread the word about products, services, or concepts that can sway someone to purchase something or take action. Paid advertising takes place through various platforms like print media, radio, television, and digital outlets all with the ultimate goal of connecting, convincing, and converting target audiences.
Some of the common examples that can help you understand the importance of advertising can be 
Grow your audience with social media advertising and stay connected to them by sharing the latest developments.
Promote your products and services with mobile advertising – anywhere, anytime.
Reaching out to potential customers through eye-catching displays and banner ads while they explore the web.
Harness the power of video advertising to capture attention, engage with your audience, and stand out from competitors.
Use audio advertising to maximize brand recognition and awareness
10 Reasons behind the Importance of Advertising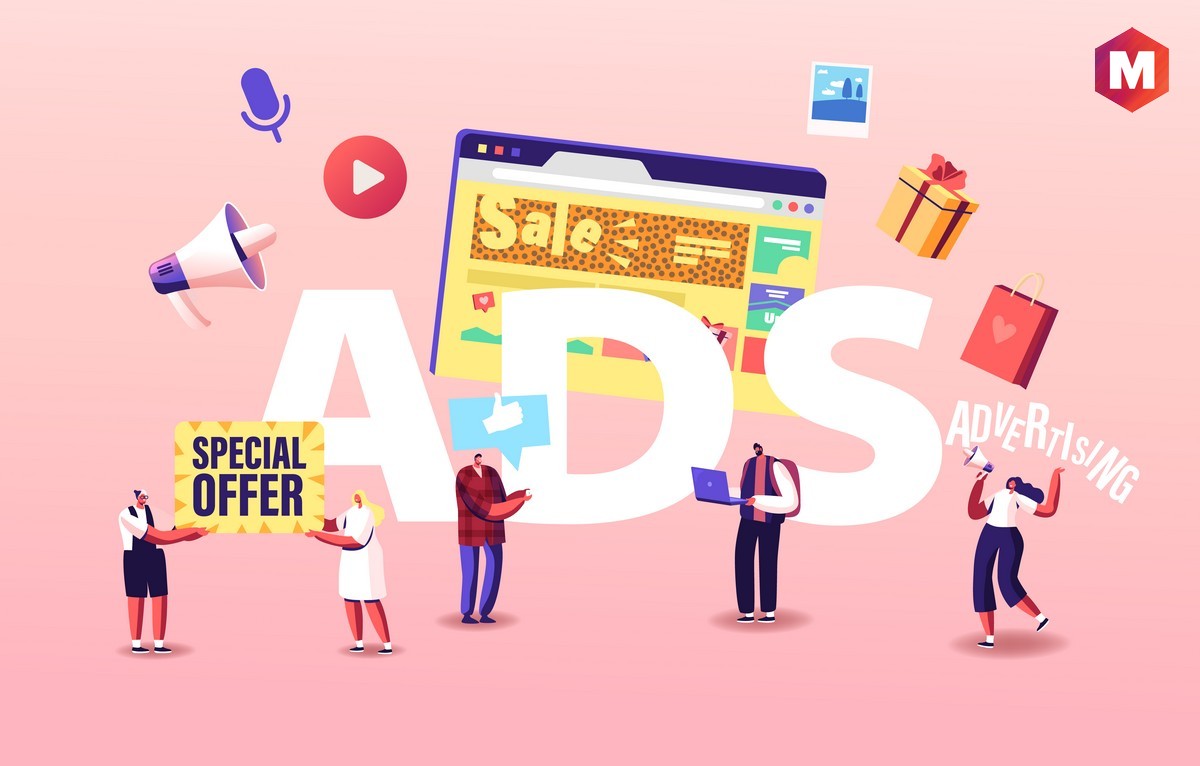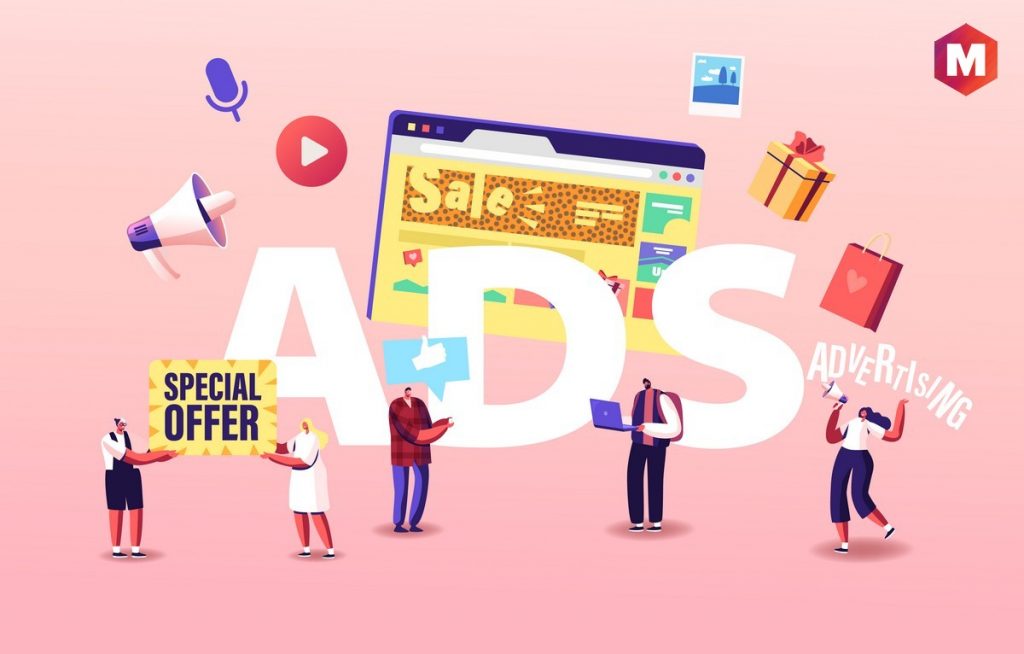 Some of the key reasons why advertising is important are
1) Boosts sales
The sole intent of advertising is to increase the sheer number of people who acquire your product. You can persuade potential customers of your item's excellence, usefulness, or desirability through advertisements that are both impactful and convincing. A successful advertisement can prompt buyers to purchase your product, with sales potentially increasing drastically as a result!
2) Educates the target audiences
With a compelling advertisement, you can effectively communicate the distinct features and benefits of your product to prospective customers. Online advertising allows you to concisely and effectively communicate vital facts such as the purpose of a product, where it can be purchased, its cost, and noteworthy features. Additionally, advertising gives you a chance to share any ongoing promotions with your audience such as discounts and special services for new customers or events.
3) Enables you to launch new products
When your business launches a fresh product or service, you can craft an advertisement to inform existing and potential customers all about it! By exposing the new product to an extensive audience, you can generate excitement for its launch and boost potential consumer interest. Communicating with a multitude of people about your release could result in more buyers than ever before!
4) Helps you know about your competition
Keep an eye on your competition by tracking their advertisements! Your opponents may advertise new products or features before anyone else knows about them, so staying aware of what they're doing is key. With ads serving as a powerful source of informational insight, monitoring the messages from rival businesses can be incredibly useful in predicting market trends and upcoming changes.
5) Retargets and Retains customers
Advertising is an effective tool for both targeting prospective customers and retaining your existing ones. With the use of specifically-aimed ads, you can reach out to those who have already interacted with your business and create customized advertisements tailored according to their interests. This strategy not only helps foster relationships but also encourages people to return for more purchase opportunities! Digital marketing strategies alleviate and automate the process of retargeting existing customers and hence boost brand loyalty.
6) Increases employee morale
A successful advertisement can be the spark that ignites your coworkers' enthusiasm, creating a positive and constructive working environment. Creating an advertisement that appeals to potential customers and increases employee pride at work, can make it easier for individuals to effectively communicate the benefits of new products or services.
7) Differentiates your brand & creates a unique identity
With many products and services having various businesses vying for customers, your company may need to find a way to stand out from the competition. Through the use of a distinct logo, color scheme, fonts, and taglines for your product's advertising elements, you can establish an impressive brand identity that will make it stand out from other companies.
8) Optimizes customer trust
When potential customers witness numerous promotions about your product, they may perceive you as a credible and reliable brand. In turn, advertisements can strengthen the bond of trust between your company and its clientele. Advertising can be an effective way to address any customer worries and create a strong relationship of trust between your company and them.
9) Supercharges your reach to target customers
Harnessing the power of advertising can enable you to effortlessly pinpoint or target a specific demographic. After you conduct extensive research on your target market, you can craft advertisements that will resonate with them and place them in spots they are likely to go.
10) Explains brand values, establishes brand identity & improves brand image
By nourishing and exhibiting clear values, a company can foster an emotional connection with its customers that will help build loyalty to the brand. By creating an advertisement, you can communicate your organization's defining characteristics to a broad audience and motivate them to sample your goods.
Types of advertising
Advertising can be divided into three distinct categories:
Above the line – TV, radio, and magazine ads are all examples of above-the-line advertising – an approach designed to reach large audiences instead of targeting a specific group.

Below the line – If you want to reach a specific demographic, below-the-line advertising is your best bet. Customized mailings, promotional materials in stores, and crafted commercials aimed at key viewers are all effective tactics that fall into this category of marketing.

Through the line – Leveraging both above and below-the-line promotional tactics, through-the-line advertisement is an effective way to build brand awareness across multiple channels.
Apart from these types, you can also classify advertisements by the medium through which they are broadcasted – be it television or print media – and the form of technology leveraged for their display, such as paid search engine ads or social networking campaigns.
Objectives of Advertising
Trial – Companies that are just starting often prioritize this objective. The ultimate goal of a trial is to persuade customers to purchase the newly launched product.

Continuity – This goal is all about ensuring our existing customers remain loyal to the product. Advertisers here strive to stay ahead of the competition by constantly creating innovative products and advertisements, to make sure that current customers continually purchase their goods.

Brand switch – If your business desires to acquire the customers of rival companies, then this goal is precisely for you! In this context, advertisers are attempting to entice customers to make a switch from their current brand and try out theirs instead.

Switching back – Companies who have lost customers to their competitors can use this objective to win them back. To draw customers back, advertisers deploy a range of tactics such as discounts, new commercials, and revamped packaging.
Tips for Effective Advertising
1) Capture your customer's attention and make a lasting impression
Crafting an ad that captivates audiences increases the likelihood of them remembering, and eventually purchasing your product. Ads with a compelling story can spark engagement from viewers, leading to more meaningful connections with potential customers.
2) Advocate the superiority of your product!
When a customer views your advertisement, ensure that they understand why they need to acquire the item or service. Demonstrate how your product is advantageous and distinct from similar offerings on the market today.
3) Focus on your target audience
By recognizing your intended demographic, you can create compelling advertising that resonates with them and potentially drive up revenue. Uncover your target demographic by exploring previous sales records and customer data, or through the deployment of comprehensive surveys.
4) Create a consistent image that will last
Establishing a strong brand identity helps customers instantly recognize your business. It also provides them with familiarity and comfort, thereby improving the chances of them purchasing from you.
5) Unlock the power of imagery to capture and captivate your audience
Captivating visuals can be instrumental in helping your audience recall the essence of your advertisement. When a customer recalls and remembers their experience with your product, they are more likely to choose it when considering making a purchase — over any competitor's offerings.
Conclusion!
In the end, you can say that importance of advertising is incorporated in ads' ability in meeting and converting target audience segments. A few additional hacks for effective brand building using advertisements are-
You can expand your customer base and enjoy better brand exposure by spreading the word about your brand to a larger audience by diversifying your ad campaigns.
The use of advertising strategies in various methods and mediums will help you reach more people, allowing you to share your message with far greater numbers.
You should also uncover valuable insights through comprehensive research, plus you should monitor advertisements for maximum success.
Liked this post? Check out the complete series on Advertising