The difference between advertising and publicity lies mainly in their cost, control, and purpose. Advertising is a paid communication strategy corporations use to persuade potential customers whereas publicity is a cost-free promotional method that serves to increase public awareness and circulate information.
Advertising delivers tailored messages about their products or services and motivates potential customers to choose them over competitors and it is a strategic marketing investment governed directly by the company.
Publicity is based on the market reality of the company's product or service and is not directly controlled or a sponsored activity by the company. Due to these attributes, advertising and publicity, while often used interchangeably, are inherently different.
Advertising ensures the development of the brand name, product placement, whereas publicity can also put a negative impact on the sales of the products.
In this article, you will learn about both advertising and publicity and the key differences between both of them.
The key difference between advertising and publicity
| Advertising | Publicity |
| --- | --- |
| Advertising is a paid promotion done by a company to boost the sales of their products and services. | Publicity is an unpaid promotion which most of the times done by third party and it involves circulation of NEWS or information. |
| Advertising is sub-part of promotion-mix. | Publicity is sub-part of public relations. |
| The nature of advertising is impersonal and general. | The nature od publicity is both personal as well as impersonal. |
| Advertising is controlled by company itself. | Company has no control on publicity. It is controlled by third party. |
| The target audience of advertising is target buyers and customer. | The target audience of publicity is general public. |
| Advertising is initiated by company itself. | Publicity is done by media. |
| Advertising is expensive as it involves advertising expenses. | Publicity is inexpensive as it involves no or little money to make arrangements for publicity. |
| Advertising always has positive impacts as it is done to boost the sales of products and services sold by a company. | Publicity can have both positive as well as negative impacts as it can bring out both negative as well positive aspect of the product. |
| Advertising helps in building the image of the brand. | Publicity helps in creating goodwill and developing trust |
| The perception of audience is built only on the basis of sales promotions. | The perception of audience is built from genuine source of information. |
| Advertisements runs repetitively as long as company is paying for the advertisement. | Publicity is featured only once. |
| Creative and innovative ways are used to deliver a message through advertising. | Creativity plays an important role to create a news or buzz in media. |
| The credibility of advertising is low. | The credibility of publicity is comparatively high. |
| Advertising is sponsored activity. | Publicity is not a sponsored activity. |
| It is easy to measure the Return on investment. as one can measure it on the basis of increased sales. | It is difficult to measure the "Return on Investment". |
What is advertising?
Advertising is a paid marketing activity. In which creative techniques are used to grab the attention of the target audience to deliver the intended message. Advertisement is circulated through various media platforms to make it reach the target audience.
Features of advertising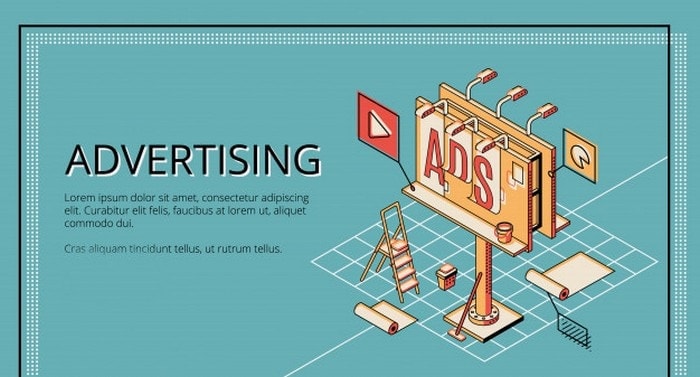 1) Paid Activity:
Advertising requires a lot of finances from creating an innovative ad to getting slots on various media platforms to circulate it.
2) One-way communication:
Advertisements are one-way communication because in advertisements, companies do the talking part, and they talk about their products and their benefits. They can represent their product in any way they want. There is no way that response or feedback of people can be obtained.
3) Involves Creativity:
It is important that an advertisement should be creative; otherwise, it would fail to bring the attention of the desired audience, and the whole idea of advertisement and investment on it will waste.
Therefore, an advertisement should be created creatively and innovatively so that it can deliver the message efficiently and attract customers.
4) Promotional Tools:
Promotional tools are used intentionally to make people aware of the existence as well as its uses. It is done purposefully as a part of the whole promotion mix strategy and marketing strategy itself.
5) Impersonal in nature:
Advertising is impersonal in nature. The purpose of advertising is to create awareness and to reach a target audience with the help of standard media such as newspapers, television, radio, magazines, etc.
Types of advertising
1) Print advertising:
Print advertising is referred to advertising in written form such as newspapers, magazines, journals, pamphlets, and brochures are considered as the main print advertising medium.
2) Digital advertising: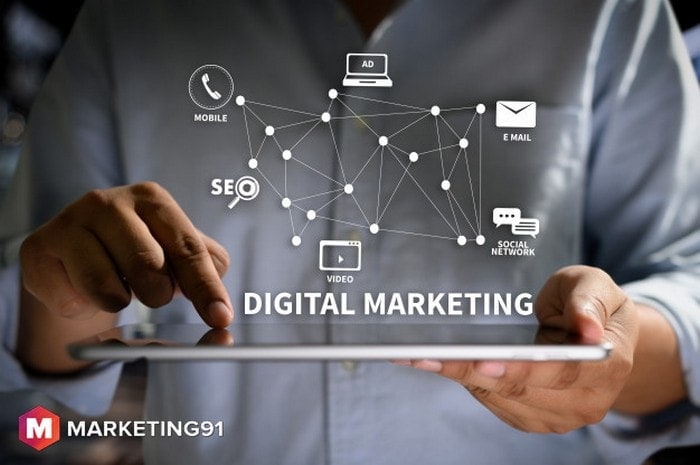 Digital advertising is a modern platform for advertising. Digital advertising has become popular in past few decades and most people now a day prefers to advertise of various digital platforms like Facebook, Instagram, Twitter, Email platforms like Gmail and Yahoo, Google, etc. Digital advertising is the best way to reach a huge audience, irrespective of their geographical location.
3) Product or Brand integration:
It is a new method of advertising products. Products are promoted on a television show, or YouTube videos by either the people being used in the show or they praise the product and tell about its features, benefits, etc.
4) Outdoor advertising:
In this type of advertising, products are promoted on roadside flags, banners, wraps, and hoardings, etc.
5) Broadcast advertising:
Broadcast advertising is usually done on television or radio platform. A video or audio commercials are broadcasted on television and radio repetitively.
Objectives of advertising
The one and only focus of companies are to grab the attention of their target audience through the advertising. In addition to this, followings are the objectives of advertising.
Advertising serves the purpose of promoting the product by telling them about the features of the product.
Advertising plays an important role to convince customers to buy the product.
Advertising creates a positive, strong, and confident image of the brand in front of customers.
Advantage of advertising
Advertising assists customers to make the decision to choose from various similar products available in the market. They come to know about the various features of products offered by the company to learn about their various usages.
Customers come to know about the good quality of products as usually big established brands can only afford to advertise on expensive platforms.
The vast audience can be attracted to buy the new product by using innovative techniques of advertising.
Advertising helps in building the image of the brand in the market.
It helps product differentiation as it focuses on the features of the products which are different from other similar products.
Advertising helps the company to reach a huge target audience irrespective of their geographical location.
It boosts the sales volume by encouraging more and more customers to buy the product.
Advertising is an effective way to convert potential customers into buyers.
Disadvantages of advertising
Advertising is very expensive. It requires a lot of expenses to promote products on different platforms. Hence, small businesses with low budgets find it difficult to promote their products through advertising.
Customers get confused from choosing between different similar products.
Most of the times, companies mislead their audience by providing them false information about the product.
There are no product selection criteria for the quality of the product when it comes to advertising. By spending money, even inferior products presented in such a way that they fool the audience.
It does not ensure your customer's retention as its only purpose is to get the attention of customers.
Example advertising
Let us take the example of complaining about a health drink for children. In this advertisement, it has been shown that due to fast food and other fancy good. Children do not get full nutrition, which is required for their body daily.
Consequently, they perform badly at studies, sports, etc. in the advertisement they show that if children drink one glass of milk by mixing complain health drink in it will help them to grow and stay active.
In this advertisement, they target both children and their mothers by talking about the taste, different flavors, and nutritional benefits of the drink.
What is publicity?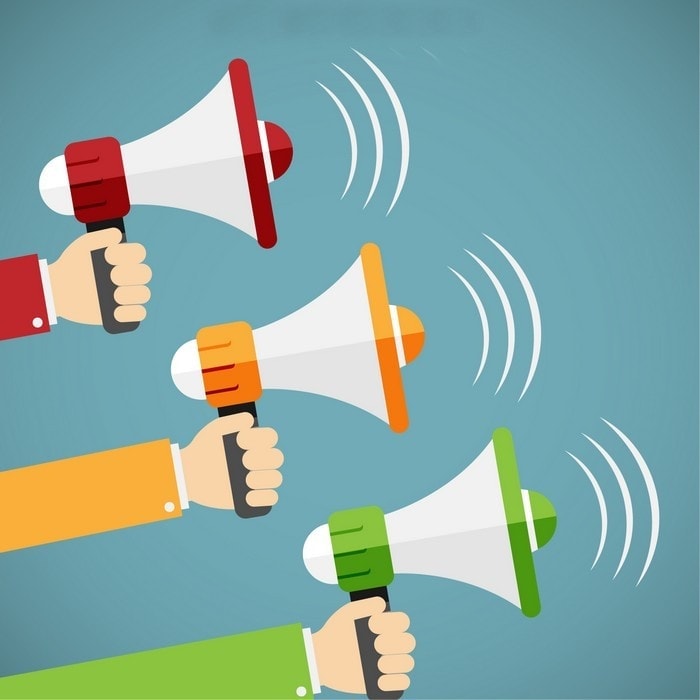 Publicity is an unpaid promotion with the help of thirds parties such as media which shows the complete information about the product or brand by creating news or buzz.
Features of advertising
1) Non-paid activity:
Publicity is free of cost promotional activity, where the company pays nothing or a very little amount of money to spread information about the company's product using the third party or promotional tool such as media.
2) Belongs to Public Relations:
Publicity is sub-part of advertising and public relations as it involves efforts for maintaining and establishing strong business relationships.
3) Controlled by the third party:
The information spread about the product is not in the hand of the company. It is controlled by the various third party media, such as media such as the media house or publishers.
4) Media Oriented:
The news in independently created by news media and publishing house.
5) Involves low cost:
There is a very low cost involved in making arrangements for publicity events.
Types of Publicity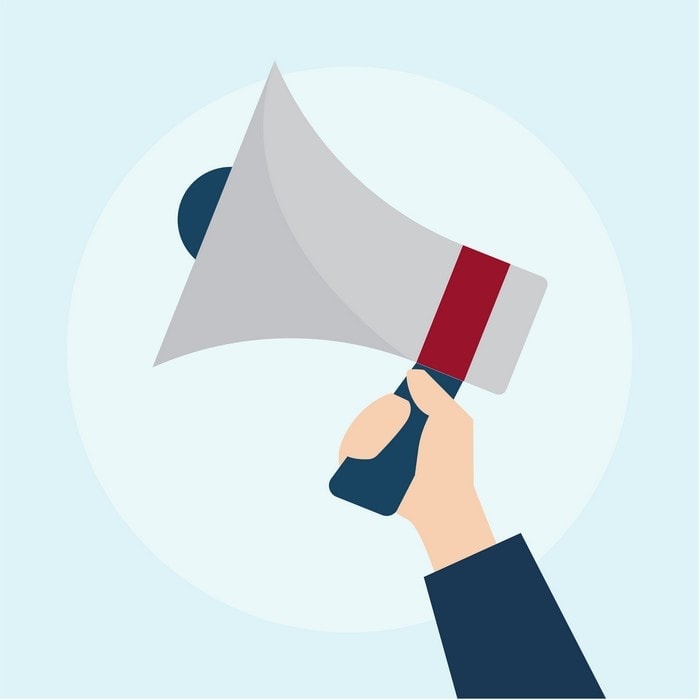 1) Press Conferences:
This is one of the oldest methods of publicity where a person from the company talks about the product of the company in the mass media, which later is published on the various media platforms.
2) Visits:
Sometimes media or press itself visits business outlets to get information about new and innovative products to make their audience aware of it.
3) Press Releases:
A short story is created by public relations and relation professional to publish it on the media platforms.
4) Informal discussions:
This method involves oral publicity or word of mouth to promote the product of a company. A third party uses the product and shares their personal experience with the product through earned media, whether it is a positive or a negative experience.
This method is very popular these days. Many companies reach Instagram or YouTube influencers to talk about their products on their social media handles.
5) Presentations:
The new product or the company is introduced to the public by presentation, lecture, demonstration, speech about the features of the product.
Objectives of Publicity
Publicity provides long-term benefits to the brand's image and the company. Followings are the different objectives of publicity.
General Public trust and relied upon publicity more than advertising. Therefore, publicity creates goodwill of the company.
It creates news or buzz around the city to grab the attention of people.
The consumers usually believe that information provided through publicity is more genuine, reliable, and have more credibility.
It accelerates product sales by instantly creating getting public attention.
Advantages of Publicity
Publicity is cost-efficient activity as it is almost a free practice.
Publicity is easily trusted by customers.
Publicity provides detailed information about the brand and products to customers.
As information is published in the form of news, it is viewed by a huge audience.
It is the fastest mean of promotion, as it also involves a huge number of genuine audiences.
The company can become popular over-night by going viral.
Publicity helps in building strong public relations.
Disadvantages of Publicity
The publicity can either be positive as well as negative because publicity also talks about the negative features of the product. Hence, it can ruin the image of the brand of the company.
The sales volume can also decrease drastically because of negative publicity.
Loyal customers can lose trust in the company because of bad publicity.
There are chances that the company might lose its business partners and associates because of the bad reputation created by bad publicity.
Conclusion
In a nutshell, we can say that all advertising and publicity is beneficial when we are commercially launching something. However, publicity is not done for commercialization of anything.
Advertising is less trusted by people as it only mentions the positive points of the product and because of the impartial nature of publicity general people trust it more as they come to know about both negative as well as positive aspects and features of the product.
In the end, we can say that both advertising and publicity play an important role in the prosperity of a company.
FAQs
What is the biggest difference between advertising and public relations?
The biggest difference between advertising and public relations revolves around control and credibility. Advertising has more control but lesser credibility because it is company sponsored. Publicity has less control but higher perceived value and more credibility because it is the voice of your target audience.
What are the advantages of publicity compared with advertising?
Publicity is perceived as more trustworthy as it is seen as unbiased information relayed by a neutral third party. Publicity can also result in a viral spread of the information or product, reaching a greater audience than original estimates.
Is publicity cheaper than advertising?
Yes, publicity is typically cheaper than advertising. Advertising involves direct costs such as media spends and time whereas publicity involves indirect costs such as researching, strategizing or damage controlling public opinion about initiatives.
What is the difference between publicity and marketing?
Publicity refers to non-paid, non-sponsored tactics that raise public awareness about a product or service whereas marketing is an overarching term that encapsulates a range of promotional strategies aimed at selling products or services
Liked this post? Check out the complete series on Advertising