Logistic activities are an integral part of every manufacturing organization. These activities are part of the day-to-day activities of the organization. Logistic activities can be divided into two categories such as inbound logistics and outbound logistics.
The term inbound logistics is used to refer to the material which is delivered to the manufacturing firm by the suppliers and on the other hand outbound logistic is the movement of the final product produced by the firm from the manufacturing house to the final users of the products.
What is Inbound Logistics Process?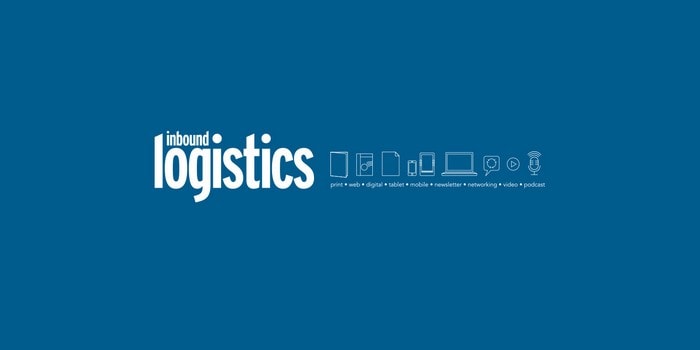 Inbound logistics refers to the ordering, procurement, storage, and operation of the raw material and other materials required for the production of the goods. The raw material is essential for the interruption-free production process. therefore, it can be referred to as the fundamental activity of every manufacturing organization.
Inbound logistics is a kind of Business-to-Business (B2B) activity. Usually, the raw material required for one organization is the final product of another organization. The companies which provide raw material is also referred to as supplier. the supplier supplies raw materials for the production of the final product.
The production process of a company heavily depends on the supplies provided by the suppliers. Because of this, manufacturing firms don't rely on one supplier and get raw materials delivered from different suppliers so that their production process doesn't stop when there is an interruption of the supplies of one supplier.
The inbound logistics process consists of various phases such as sourcing, order placement, vendor supplier, transportation, and receiving of the raw material. In addition to this, various sub-activities are included in the inbound logistics such as transportation, an inspection of the material, material handling, stock control, etc.
What is Outbound Logistics Process?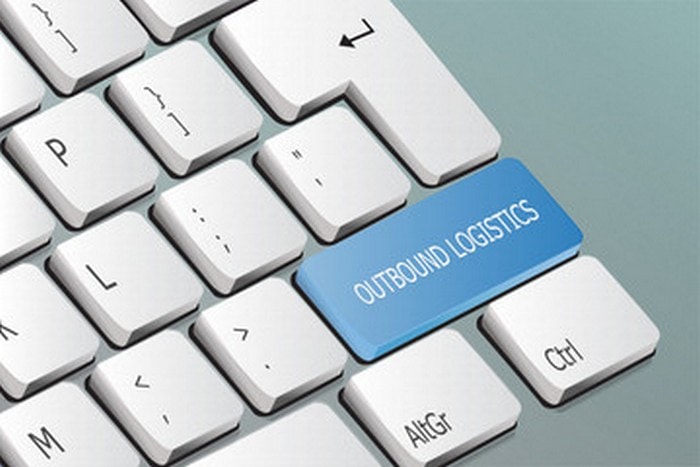 Outbound logistics refers to the movement of final products prepared by a company to the final users of the product. outbound logistics is also an essential part of the organization. As inbound logistics is important to carry out the production process outbound logistics is important to generate revenue.
Outbound logistics consists of various activities such as the production of the product, packaging, selecting, organizing, and transporting. Usually, there are various people involved in the outbound logistic which play important role in the flow of the final product from the organization to the users of the product such as the marketer, whole seller, retailer, salesperson, etc.
The products move from one party to another to finally be consumed by the final user of the product.
The basic outflow of outbound logistics consists of the following steps:
Order placed by the customer.
Transmission of the order details to the warehouse.
Processing of the order.
Selection of the products to deliver.
Transportation of goods from the warehouse to the final users.
At last, the product is delivered to the customer.
The process of the outbound logistics of intangible goods is different than the regular outbound logistics of tangible goods. As the customer is called at the service station to provide him or her access to the intangible goods.
Key Differences between Inbound and Outbound Logistics – (Comparison Chart)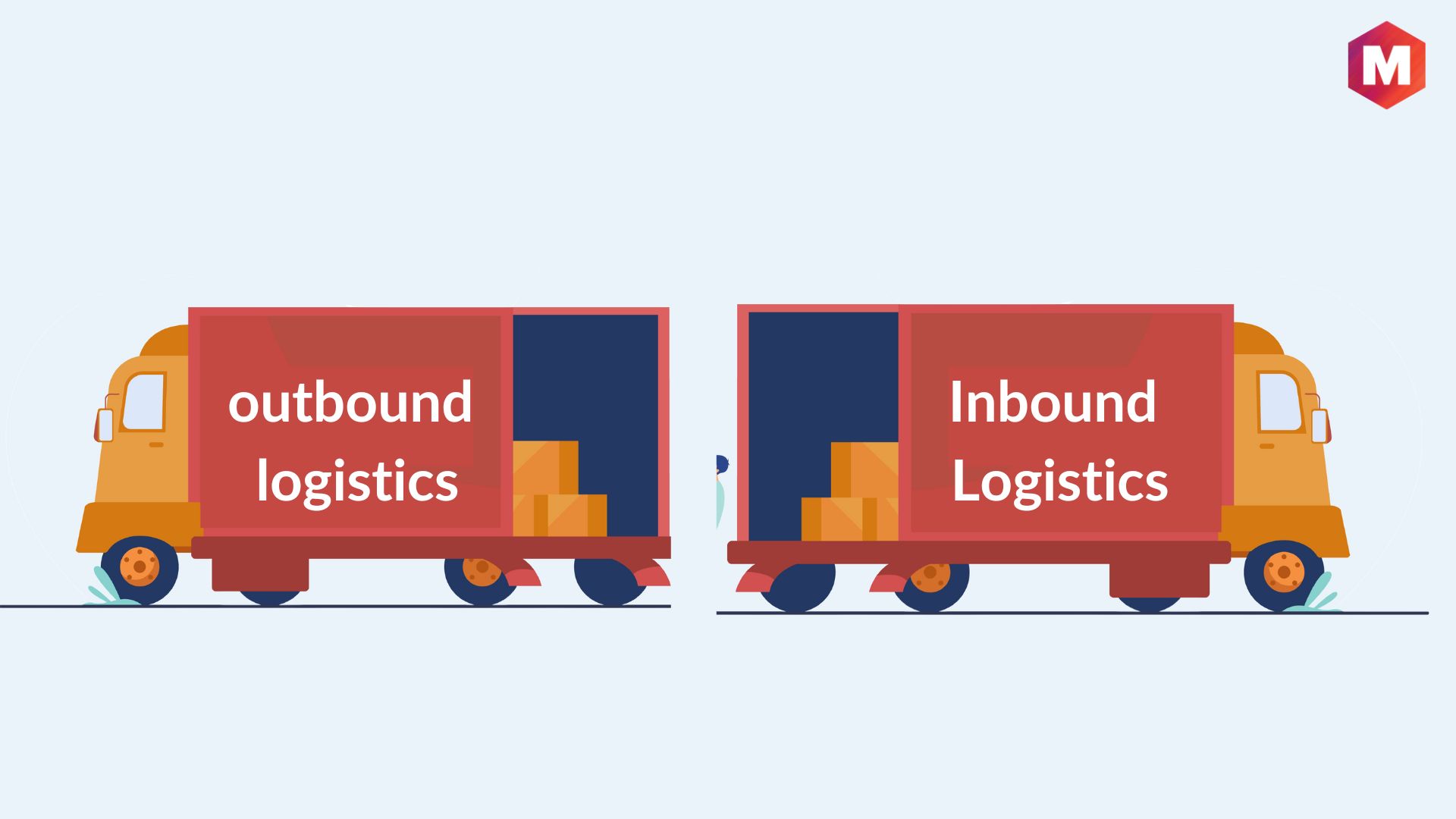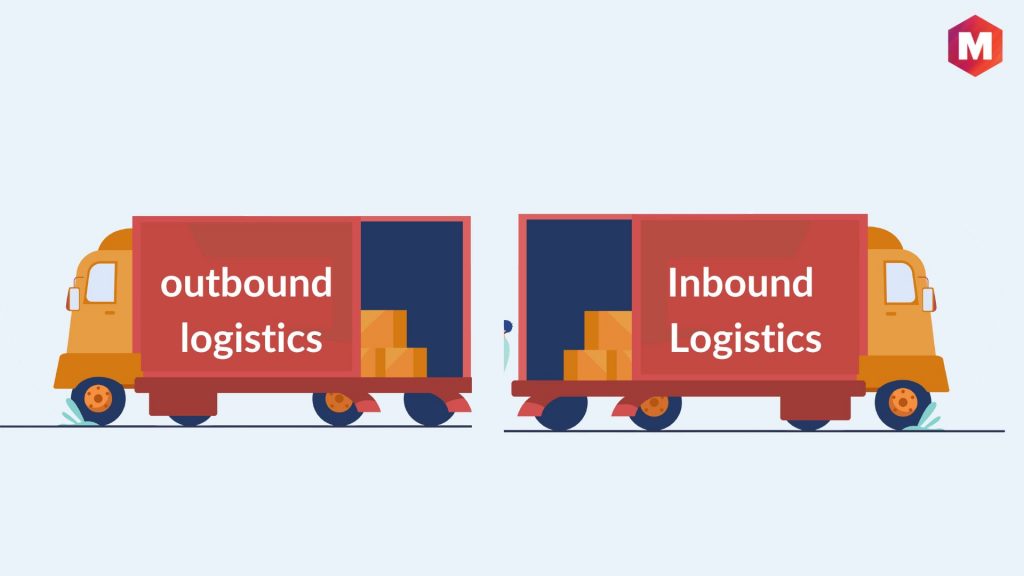 Inbound and outbound logistics are two sides of the same coin, both necessary for a successful supply chain. Inbound logistics focuses on procuring and managing the supply of materials needed for production, while Outbound Logistics focuses on delivering products to customers. Both processes are important in ensuring efficient operations for organizations, but there are some key differences to be aware of.
| Outbound Logistics | Inbound Logistics |
| --- | --- |
| Outbound logistic is the movement of final products produced from the company store house to the final user of the product. | Inbound Logistic is the movement of the raw material and parts to produce the final product in a manufacturing firm. |
| The outbound logistic is related to channel of distribution and customer service. | The inbound logistic is related to procurement and material management. |
| The outbound logistic is an interaction between the firm sending out the final products and the users of products. | The inbound logistic is an interaction between the suppliers of the raw material and the manufacturing firm. |
| The main focus of outbound logistic is on the movement of the final products from the manufacturing firm to the users of the product. | The main focus of inbound logistic is on the movement of the raw material and parts required for the manufacturing of final products. |
| Poor outbound logistic might harms the image of the company. | Poor outbound logistic disturbs the production process of the company thus impacts the revenue generation of the company. |
Here is a video by Marketing91 on Inbound Logistics and outbound Logistics.
Importance of having effective Inbound and Outbound Logistics
Having effective inbound and outbound logistics operations is essential for any business. It can ultimately determine the success of a business as both are vital for carrying out the daily activities of an organization. Some of the reasons behind their importance are-
Improving the flow of goods
Inbound and outbound logistics operations play an important role in managing inventory and increasing the speed of product delivery. With effective planning, it becomes easier to ensure that goods are delivered on time and accurately. This helps to improve the customer service experience as customers receive their orders more quickly. In addition, a transportation management system (TMS) can be used to track shipments and optimize delivery routes, reducing overall shipping costs. This helps to reduce delays in product delivery while also improving customer satisfaction.
Maximizing sales and revenue
An effective logistics operation can help businesses increase their sales and revenue by providing accurate inventory information and optimizing delivery times. With an efficient system, businesses are better able to plan for the future and respond quickly to customer demand.
Reducing Costs
By streamlining inbound logistics operations, businesses can save money on distribution costs by reducing the number of transportation routes needed. In addition, using a TMS to optimize delivery routes can help reduce shipping costs and improve efficiency. Furthermore, having well-managed distribution centers can help businesses decrease their labor costs and reduce the amount of time spent managing inventory.
Increasing inventory and order accuracy
With an efficient inbound logistics system, businesses can ensure that the correct orders are delivered to customers on time. This helps to improve customer satisfaction by ensuring that customers receive the exact products they ordered. In addition, accurate inventory information can help businesses reduce their costs by reducing the amount of stock that is held in warehouses and distribution centers.
Overall, having effective inbound and outbound logistics operations is essential for any business.
The Inbound and Outbound Logistics Processes
Inbound Logistics is the process of receiving and storing goods that are coming into a business. Outbound Logistics is the process of picking, packing, and delivering goods that are leaving a business.
A retail store involves a lot of logistics to keep its business running successfully. Inbound and outbound logistics both play a key role in the retail industry. Inbound Logistics deals with the acquisition of goods from suppliers and manages their delivery to warehouses in preparation for sale.
This process involves storing and reorganizing the goods so that they can be retrieved quickly when needed. Outbound Logistics deal with the delivery of products to customers, such as competitive pricing, promotional discounts, and outbound shipments.
In addition, outbound logistics deals with the delivery of goods to end-users, as well as any after-sales support such as providing technical assistance. The Difference between Inbound and Outbound Logistics is that inbound logistics is focused on acquiring goods from suppliers, while outbound logistics focuses on delivering the goods to customers. Let us have a look at some of the
Inbound logistics process
Some of the notable inbound logistics activities are
Sourcing materials
Purchasing materials
Transport to distribution channels
Receiving
Storage
Outbound logistics process
Some of the outbound logistics activities are
Order processing
Product picking and packing
Shipping finished goods or inbound shipments
Customer service and troubleshooting
Tips to Optimize your Inbound and Outbound Logistics Processes
A. Inbound logistics
Reducing inventory costs
To make the most of your inbound logistics, it's important to reduce any unnecessary inventory costs. Having excess stock could result in holding costs, which involve paying for wasted space and labor associated with managing that extra inventory. Enhancing stock levels by carrying only what you need will help you cut down on these costs.
Optimizing stock levels
Having the right number of products and materials in stock is essential to having a successful supply chain. You should also ensure that your inventory is spread across multiple locations to maximize efficiency. That way, if one supply chain runs into an issue, you won't be left without the necessary supplies.
Using the right warehouse management system (or WMS)
WMS can help you keep track of your inventory, manage the flow of orders and incoming shipments, and optimize warehouse operations. It's important to use the right system for your business, as it could make a big difference in cost savings and customer satisfaction.
Partnering with a 3PL
Partnering with a third-party logistics (3PL) provider can help you improve your inbound logistics operations. A 3PL will have the expertise and resources to manage complex supply chains and help you stay on top of inventory levels. This can also reduce costs, as outsourcing to a 3PL is often cheaper than managing your in-house logistics.
B. Outbound logistics
Building strong relationships
Having strong relationships with carriers, vendors, and suppliers is essential for a successful supply chain. Doing so will help you keep track of shipments, stay on top of any transit delays, and ensure that your goods are arriving in optimal condition. Additionally, building strong relationships can often lead to cost savings due to negotiated rates.
Reducing transit time
Keeping transit time as short as possible is important to ensure that goods are delivered on time. This can be accomplished by having a well-managed supply chain and leveraging the right technology to optimize shipping processes. Additionally, optimizing your routing guide can help you achieve shorter transit times for deliveries.
Introducing automation
Using automation in your outbound logistics can help streamline processes and increase efficiency. This could include using software to track shipments, automate order picking, or integrate with customer service. Automating outbound logistics can also reduce the manual labor involved in managing your supply chain, saving you time and money in the long run.
Which one is more important?
Inbound and outbound logistics are both paramount to a successful supply chain.
In the absence of inbound, no inventory is available for use throughout outbound processes; while without an efficient system of outbound movement, inventory becomes stagnant and ultimately deadstock.
Consequently, these two components must coexist harmoniously as they each play essential roles in ensuring business profitability.
If an organization only succeeds in a single supply chain process but fails to meet customer expectations in other areas, the company's overall performance and customer experience will suffer. Thus, it is crucial for businesses to constantly optimize each step of their supply chain as any miscalculation can be damaging.
Challenges of Inbound and Outbound Logistics
Difficulties with quality control
Inbound logistics have to do with receiving goods from a supplier. Quality control issues can arise if there are discrepancies between what was ordered and what is received.
Reduced visibility into transportation operations
Outbound logistics involves delivering goods to customers. Without the right systems in place, it can be difficult to have visibility into transportation operations and track shipments in real-time. This is a challenge for businesses as they may not know where their products are or when they will arrive at their destination.
Prolonged lead times
Lead time is the amount of time it takes for goods to be delivered from a supplier and then delivered to the customer. Prolonged lead times can result in customers having to wait longer for their orders, which can decrease satisfaction and loyalty.
High costs
Logistics can be expensive, particularly when using third-party providers. If you have an inefficient system in place, it can also lead to discrepancies in inventory accuracy, resulting in extra costs and delays.
Inventory and fulfillment accuracy
Inaccurate data can lead to errors when fulfilling orders, which can result in dissatisfied customers. It's important to track inventory accurately throughout the supply chain to ensure that orders are fulfilled correctly.
Inbound Logistics Example
Inbound logistics are the processes involved in managing the flow of materials, parts, and products into a business. Examples of inbound logistics include vendor selection and management, inventory control, order fulfillment, tracking, receiving, and storage.
Outbound Logistics Example
Outbound logistics is all about getting finished goods from the manufacturer to their final destination, whether that's a retail store or the customer's house. Examples of outbound logistics include order picking and packing, storage optimization, freight management, shipment tracking, and transportation.
Conclusion!
In conclusion, we can say that both inbound and outbound logistics are an important part of every organization. Timely and regular inbound logistics ensure the interrupted production process and the on-time and planned outbound logistics improve the image of the company in the eyes of its customers.
However, it is not wrong to say that both inbound logistics and outbound logistic goes hand in hand. The poor performance of one impacts the performance of another.
Liked this post? Check out the complete series on Distribution