Inventory management is a key part of any successful business. Inventory costs can quickly add up, so it's important to have an effective inventory management technique in place. The main objectives of inventory management system are to ensure customer demand is met, raw materials are available, and most importantly that customer satisfaction is achieved.
In simple terms, is the process of tracking the stock of various products. It is an extremely critical function for the smooth fulfillment of orders received by the company. Good inventory management is essential for any business. It ensures that you have the right products in stock, at the right time, and for the right price. It helps you keep track of what is available, and when it needs to be restocked. It also allows you to make better decisions about your inventory needs, so you can optimize your sales and profits.
What is Inventory Management?
Inventory management is a process used to ensure that an organization has the right quantity of products and materials in stock, at all times. It involves tracking and managing the ordering, storing, and using of materials to ensure that customer demand is met. It also helps organizations identify the most efficient way to store and use raw materials to reduce costs.
An inventory management system is used to track the number of items on hand, help identify any potential losses, and can even provide forecasts of customer demand. Inventory control techniques such as ABC analysis, Economic Order Quantity (EOQ), and Just-in-time Inventory (JIT) are also often used to help manage inventory levels.
The inventory management system objectives are to ensure that an organization has the right amount of inventory at any given time to meet customer demands, reduce costs and optimize operations. An inventory management system should also be able to track the movement of inventory, both in and out of an organization. The inventory management process helps provide visibility into the entire process and can help identify any potential issues.
What are the objectives of the Inventory Management System?

1. Smoothly fulfilling orders
One of the key objectives of inventory management is enabling businesses to understand the quantity of stock that is required to fulfill orders. With accurate inventory tracking, businesses can ensure that their fulfillment rate is kept high and their customers are never left waiting for an item they have already ordered.
Being one of the key objectives of inventory management, businesses can account for sudden spikes in demand or unexpected delays in the supply chain. It helps you to stay ahead of any potential issues that could impact the timely delivery of goods and services.
Inventory management software helps businesses streamline and automate their order fulfillment processes. Inventory management software allows users to keep better track of their inventory at all times, reducing the chances of running out of stock and having to disappoint customers.
2. Reducing losses due to theft, wastage, etc.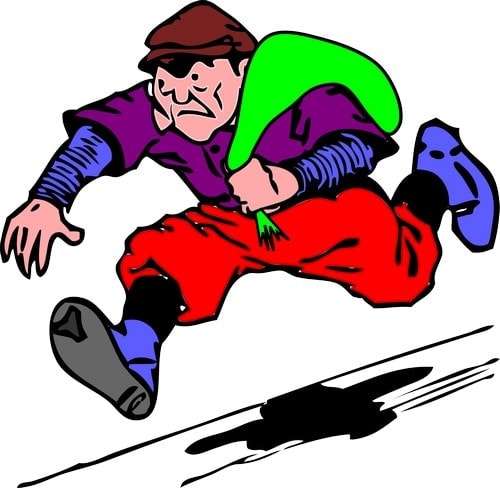 Theft and wastage are two major concerns among businesses when it comes to managing their inventory. An inventory management system helps to identify and prevent these losses, as well as keep track of where inventory is located at all times.
An inventory management system also allows businesses to put in place measures such as stock rotation, which can reduce the amount of spoilage or damage that can occur when products are stored for long periods.
Inventory insurance is a type of business insurance that can protect businesses in the event of accidental loss or damage to inventory and stock. Inventory insurance can also cover a business's equipment, tools, and raw materials that are used in the production of inventory. Inventory insurance can help businesses with the costs associated with replacing inventory that was damaged, lost, or stolen.
3. Know when to scale or shrink the production of goods
Using an inventory management system helps traders and manufacturers to better manage their stock levels.
This means that they can accurately track their current stock levels and make predictions about what portion of goods should be produced, depending on the demand. Inventory management also provides businesses with a better understanding of customer trends so that they can plan ahead and meet customer needs more effectively.
Inventory management software also enables businesses to keep track of their orders, ensuring that the right products are sent to the right customers at the right time. This helps businesses make sure their orders are fulfilled accurately and efficiently, without any delays.
4. Keeping investment in inventory at the minimum possible levels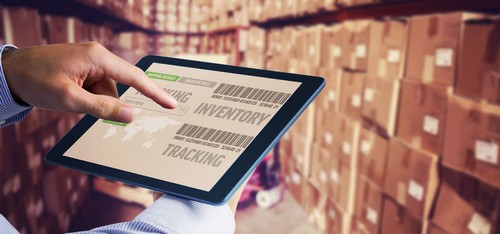 One of the major objectives of an Inventory Management System is to minimize the amount of money tied up in inventory. The inventory management system is used to identify which products are selling quickly, as well as those that may be slow-moving or overstocked.
This helps businesses to make informed decisions about what they should be investing in and stocking. An inventory management system also helps businesses to identify potential savings by streamlining their supply chain and eliminating any unnecessary costs.
As one of the key inventory management system objectives, companies try to maintain the right balance between having enough stock on hand and keeping their inventory cost as low as possible.
Inventory-related costs include storage, insurance, depreciation, and other costs associated with holding goods in a warehouse or shop. Inventory management systems help businesses track the number of items available at multiple locations and provide real-time updates when stock is moved, purchased, or sold.
5. Clearing off the slow-moving goods
As one of the key inventory management system objectives, it is important to clear off the slow-moving goods from your inventory. This helps in making sure that you do not tie up money in a stock that is not moving.
An inventory management system can help businesses identify which products are not selling quickly enough and take measures to get rid of them or replace them with better alternatives.
Inventory tracking helps to generate reports on individual items, showing how quickly they are moving and allowing business owners to analyze customer trends so that they know when it is time to clear out slow-moving stock.
6. Analyze product sales patterns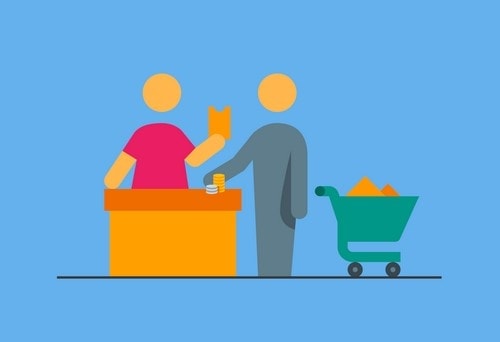 A proper inventory management system records all transactions related to the purchase, sale, production, and usage of inventory items.
This helps businesses analyze their sales patterns and predict the demand. An inventory management system also provides insights into what products are popular and can help business owners make decisions about which items to stock more of to maximize profits.
Inventory control systems such as ABC Inventory Analysis enable businesses to track the value and quantity of inventory items, helping them identify at a glance which products are selling faster or slower than expected.
By using ABC Inventory Analysis, businesses can separate their inventory into three categories- A (most valuable/quickest moving items), B (mid-level valued/medium-moving items), and C (less valuable/slowest moving items) – enabling them to make informed decisions about how much should be stocked of each item.
7. Ensuring Material Availability
Managing inventory is an important technique that helps in ensuring material availability. It enables the business to anticipate the demand and stock up accordingly. This helps in avoiding stock-out costs, which can lead to significant costs.
Inventory management also helps in preventing excessive inventory that can be costly for the business and may not provide much benefit.
With the help of such a system, it becomes easier for businesses to maintain the right balance of availability and costs. It further helps in identifying the items that should be reordered and those which should not.
8. Providing a Better Level of Customer Service
Inventory management attempts to remove the guesswork from customer service by helping businesses maintain sufficient stock levels that enable them to meet the demand immediately.
This helps in providing improved customer service, as customers can have higher confidence that they will receive their orders on time.
Inventory management technique also allows businesses to plan out their supply chain and logistics operations to ensure the smooth delivery of goods.
9. Maintaining Sufficient Stock
Inventory management helps in maintaining the right level of stock, which is necessary for achieving optimal customer service and sales.
Good management of inventory ensures you not only have enough raw materials for production but that you also have the right amount so you don't end up with excess inventory. Keeping an accurate record of what raw materials are needed and tracking their movement can help maximize efficiency and minimize waste.
Inventory management techniques help in determining the right level of inventory to keep on hand based on a variety of factors such as sales forecasts, seasonal demand changes, lead times, etc.
Having too little or too much inventory can be detrimental to businesses. Inventory management helps in preventing these problems and maintaining the right level of stock.
10. Optimizing Product Sales
Inventory management techniques can also help businesses in optimizing their product sales by providing them with insights into which products are selling well and which ones need to be promoted or discounted.
By having an accurate view of the inventory, businesses can plan out promotional activities and discounts that can help them in increasing their sales and revenue. Inventory management also helps in reducing carrying costs, as businesses can quickly adjust their stock levels based on current demand.
Conclusion
We have all the major as well as minor objectives of inventory management in depth in this article. You would have understood by now how crucial is inventory management for any business and what effects it can cause in case inventory management is not done properly.
Make sure you use an inventory management system for inventory management and provide proper training to your staff members so that the whole inventory management activity can be done seamlessly in your organization.
Inventory management is an important part of any business. It helps keep track of the various operational and sales activities, production departments, inventory planning, and storage costs. Inventory management also requires a proper tracking system to ensure that everything is accounted for.
By keeping track of inventory levels and costs, businesses can reduce wastage and increase efficiency. It is also essential for keeping track of inventory costs, which can help businesses save money in the long run. Having accurate and up-to-date information about inventory levels helps companies make informed decisions on how to efficiently manage their resources to maximize profits.
Liked this post? Check out the complete series on Distribution