Reverse logistics is an integral part of supply chain management. It deals with the processes involved in returning, exchanging, and disposing of goods that are either defective or no longer needed by their customers. Reverse logistics can help companies to reduce storage and distribution costs associated with the products that have been returned.
Forward logistics management such as product delivery and customer service are the most common logistics strategies. Reverse logistics management, on the other hand, is more challenging and complex to manage. It requires effective communication, coordination, and collaboration between customers, suppliers, and other supply chain partners.
In a normal process, the final destination of a product is its final consumers or distributors. But whenever there is a process included after the sale of the product, it is known as reverse logistics. For example, if a product is found defective, it is sent back to the manufacturer for testing, repairing, dismantling, recycling, or proper disposal of the product.
What Is Reverse Logistics?
Reverse logistics is the process of moving goods from their typical final destination for the purpose of capturing value, or proper disposal. Reverse logistics is an integral part of a closed-loop supply chain. Reverse logistics includes the management and sale of surplus and returned goods, as well as product repairs and recycling.
Effective reverse Logistics consists of all activities which are performed after the sale of a product. It is a process of the flow of goods or materials which are unwanted or defective through the logistics chains to the manufacturer so that they can be recycled, reused, or disposed of properly. The meaning of the word Logistics in a general business sense is the implementation of multifaceted operations, which consist of various processes such as production, material handling, packaging, inventory, transportation, warehousing, etc.
The term "Reverse Logistics" was first coined by James R. Stock in his white paper on "Reverse Logistics." Later this term is used and redefined by many scientists. In the last two decades, "Reverse Logistics" become an integral part of businesses both as a research field and practice. Companies are looking for innovative methods to deal with reverse logistics as it is considered an expensive and headache-giving process.
Reverse logistics have become an important operational activity as well as a challenge with the emergence of eCommerce. In e-commerce businesses, the seller includes a return policy in case the buyer does not like the product. The percentage of returned goods can be more than 50% in certain industries.
Importance of Reverse Logistics to Your Business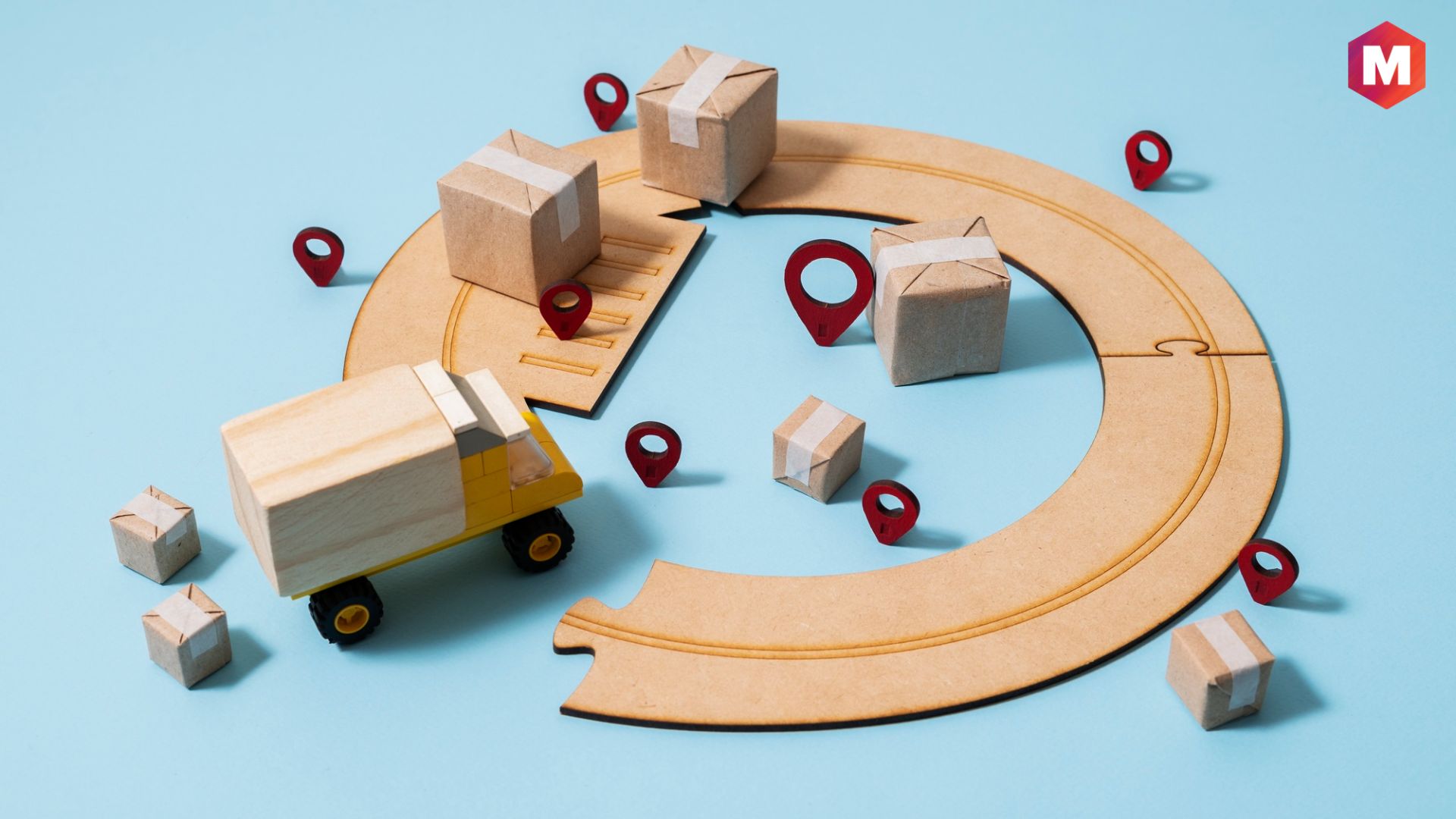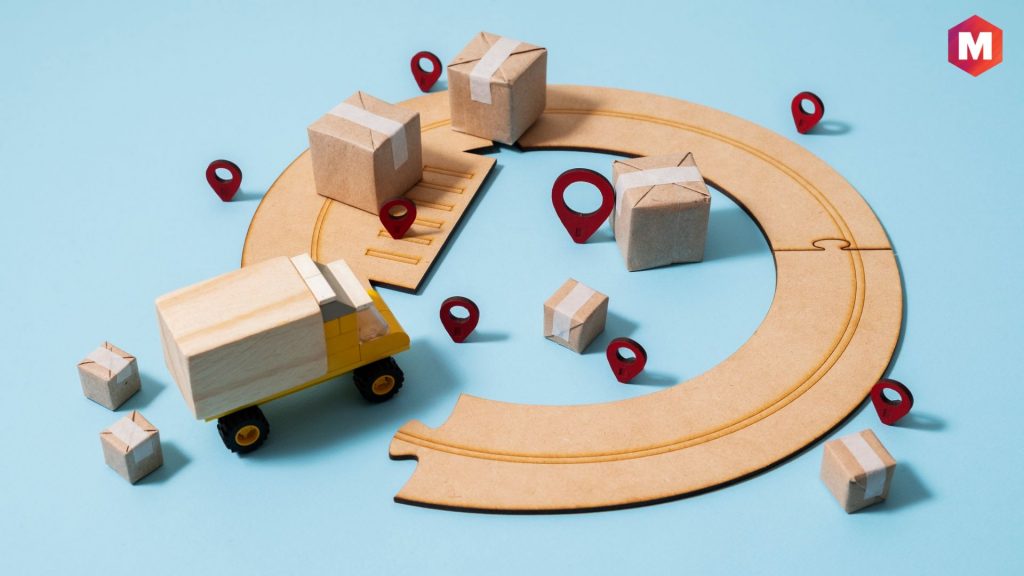 The main purpose of logistics is the flow of goods or things from the point of origin or manufacturing to the point of consumption to fulfill the requirements of consumers as well as corporations. It consists of all the activities which are included in the logistics, but in reverse logistics, all activities mentioned above are performed in the reverse direction.
Therefore, we can say that it is a process of the cost-efficient method of planning, implementing, and managing the flow of goods or materials from the point of consumption to the point of origin to recycle them or dispose of them properly. Sometimes it is also referred to as the recycling of packing material and reuse of packing containers, but it is much more than that. Sometimes goods obtained through the process of reversing logistics are remanufactured or refurbished to get them back in the market.
It has been part of the business for ages in the form of phenomena like recycling water bottles, recycling waste papers, recycling metal scraps, etc. But businesses have paid more attention to reverse logistics as a field of research is quite new.
Therefore, such processes must not be avoided, and a planned and cost-effective process should be established to minimize the cost. A properly planned process will not only save you money but will also help you to build loyal relationships with your customers and retain them for a long time.
When Is Reverse Logistics Used?
It is used in service and manufacturing industries to manage the outbound and inbound logistics process. These operations are typically outsourced, as they involve a lot of coordination and planning.
Reverse flow is an integral part of any product that involves reverse logistics, so it's important to understand how to manage it properly. It can create customer loyalty, as it provides customers with the ability to return or exchange products in a timely and efficient manner. It can also contribute to a more efficient supply chain and assist with the optimization of resources.
How Reverse Logistics Works- Reverse Logistics Process
It begins when a customer returns an item and ends when the product is recycled, reused, disposed of, or restocked. It includes the following steps:
Steps to Good Reverse Logistics
Different stages of reverse logistics are
a. Processing the Return
It starts with the customer returning a product. The item is inspected, sorted, and recorded. If a product can be repaired or refurbished, it will go through the repair process.
b. Dealing with Returns
It companies manage returned products by sorting them for resale, recycling, or disposal. They may also coordinate the transportation of returns to their destination.
c. Keeping Returns Moving
It companies ensure that returns are moving quickly and efficiently through the reverse supply chain so that they can be reused or disposed of as soon as possible. This helps to avoid costly delays in processing returns.
d. Repairing
It companies may repair items if they are able to be reused or resold after being repaired. This helps reduce costs and waste.
e. Recycling
It companies may also coordinate the recycling of returned items. Many products, such as electronics and other materials, can be recycled or reused to save resources.
Reverse Logistics vs. Traditional Logistics
It is the process of returning products for repair, recycling, or disposal. It stands in contrast to traditional logistics which involves the transportation and storage of goods from one place to another. It is gaining attention in the industry due to its potential for cost savings, environmental benefits, and customer satisfaction.
It is overseen by the Reverse Logistics Association, which promotes responsible product returns, recycling, and disposal. It involves both inbound and outbound activities, from returns processing to transportation and disposal of returned items. Companies may choose to outsource reverse logistics activities to specialized companies with expertise in this area.
Five Rs of Reverse Logistics
Successful companies utilize the five Rs of reverse logistics flow: returns, reselling, repairs, repackaging and recycling. Each option is then tracked by metrics to measure improvement for ongoing success.
If your business is looking for ways to optimize its reverse logistics processes and minimize associated losses, the Five Rs may be worth further exploration.
Types of Reverse Logistics
Returns management
It involves managing customer returns, from the point when the product is returned to when it is disposed of or resold. It can include a range of activities such as receiving and restocking products, processing refunds, returning products for repair/maintenance, disposing of unsellable products and more.
Remanufacturing or refurbishment
It also includes the process of refurbishing or remanufacturing used or damaged products so they can be sold again. This could involve components being cleaned and tested before being reused in a new product, parts being replaced with certified substitutes, or even changing out entire units to create something like-new.
Unsold products
It may also include sending back unsold inventory from retailers or distributors to manufacturers so that the products can be used again.
Delivery failure
It may also include managing customer orders that are undeliverable due to inaccurate address information or other issues. It would involve coordinating with carriers for re-delivery attempts, refund processing, and other tasks as needed.
Repair and maintenance
It includes handling product repairs and exchanges when customers have experienced technical issues or want to upgrade their products. This process can range from simple repairs such as replacing a faulty part or adjusting settings to more complex procedures such as reprogramming entire systems or restructuring components.
Return policy and procedure
Having an effective return policy in place is critical for any business that wants to ensure customer satisfaction and protect its bottom line. It involves creating a policy document detailing all aspects of the return process, from restocking fees to shipping policies and verification standards.
Packaging management
It also includes managing packaging materials such as boxes, bubble wrap, and other items used to ship products back to manufacturers or third-party warehouses. This can include ensuring that all materials are properly labeled and sealed, tracking inventory levels across multiple locations, and implementing cost-effective solutions for disposing of unusable packaging materials.
End of service life
It may involve disposing of end-of-service products in an environmentally friendly manner so they don't pollute the environment. This could involve recycling electronic components, shredding documents securely, or repurposing materials such as plastics and metals.
Rental equipment
It can also include managing rental equipment, from assessing wear-and-tear and damage to scheduling maintenance services and swapping out parts when needed. It is a vital part of any business that relies on the efficient management of its rental fleet.
Reverse Logistics Components
Returns management: It begins with a return process. It includes the activities associated with receiving, inspecting, processing, and returning products for repair or disposal.
Return policy and procedure (RPP): It also involves having a comprehensive return policy and procedure in place. A Reverse Logistics RPP should detail the steps for returning, evaluating or disposing of products that are no longer needed or have become faulty.
Remanufacturing or refurbishment: It activities may include remanufacturing or refurbishing goods to make them like new again. This process can involve replacing parts, restoring items to their original condition, or completely rebuilding products for sale.
Packaging management: It also includes the handling and disposal of packaging materials such as cardboard boxes, plastic wraps, and other transport containers that are no longer needed.
Unsold goods: Such activities may include disposing of unsold goods that cannot be returned to the supplier or reused. This type of process is often necessary if a product has become outdated or is no longer wanted by customers.
End-of-Life (EOL): It also involves managing end-of-life products. When a product reaches its maximum useful life and must be disposed of in an environmentally safe manner, reversing logistics can assist in this process.
Delivery failure: It also involves dealing with customer complaints due to delivery failures or returns of goods that were damaged while in transit. Such activities may include finding alternative ways to deliver the products and resolving any disputes between customers and suppliers.
Rentals and leasing: Such activities may be necessary when managing products leased or rented out to customers. This includes collecting, inspecting, repairing, and returning rented items at the end of their rental period.
Repairs and maintenance: These processes may involve repairing or replacing faulty parts on existing products. This could include refurbishing items that have been returned under warranty or providing regular maintenance services for leased equipment.
Strategies to Optimize Reverse Logistics
Evaluating Relevant Policies and Agreements: It involves having up-to-date policies and agreements in place. Reverse Logistics should be evaluated regularly to ensure that they are still relevant and the most efficient process is being followed.
Collaborating with Suppliers: It can be improved by collaborating with suppliers and creating processes that both parties agree on. This could involve sharing data regarding product returns, exchange rates, or any other information that can help optimize Reverse Logistics processes.
Using Data to Optimize Processes: It involves collecting, analyzing, and understanding data to optimize operations. Analyzing return patterns, customer feedback, and usage patterns can help develop strategies for improving Reverse Logistics processes.
Tracking products forward and backward: It requires tracking both forward and backward to ensure products are returned correctly. Tracking systems should be used to track products from suppliers, through the distribution chain, and back to suppliers.
Centralizing Return Centers: Such a process should include centralizing return centers where customers can easily return items they no longer need or have become faulty. This will help reduce costs associated with Reverse Logistics operations.
Examining Logistics and Transportation: It should include examining logistics and transportation needs for returning goods efficiently. This could involve investigating alternative delivery methods or optimizing existing transport networks for Reverse Logistics activities.
Automating: Such processes can be improved by automating certain steps. Automating Reverse Logistics could involve using sophisticated tracking systems or robotic pickers to move products in and out of warehouses.
Benefits of Optimized Reverse Logistics
Reverse logistics is an important component of supply chain management. It refers to the flow of materials and goods in the reverse direction, from customers back to their original manufacturers or suppliers. Reverse logistics encompasses activities like inspection, repair, repackaging, disposal, redistribution, and recycling.
Reverse Logistics requires effective planning to ensure success and efficiency. Reverse Logistics planning involves setting objectives, developing strategies and tactics for achieving those objectives, and ensuring that the desired results are achieved. Reverse Logistics involves a variety of activities such as inbound and outbound logistics management, product tracking, reverse transport planning, and scheduling, Reverse engineering processes, Reverse inventory control systems, Reverse warehouse operation control systems, Reverse quality assurance systems, Reverse packaging options and Reverse supply chain design.
Effective Reverse Logistics is essential for companies whose products involve Reverse Logistics. It helps to reduce costs, improve customer satisfaction, and increase the efficiency of their operations. Companies can benefit from outsourcing Reverse Logistics System solutions which can help with Reverse Logistics planning and execution.
Reverse Logistics Examples
Let us learn about a few examples of companies that have implemented the reverse logistics process and successfully and also gained profit from it.
#1 H&M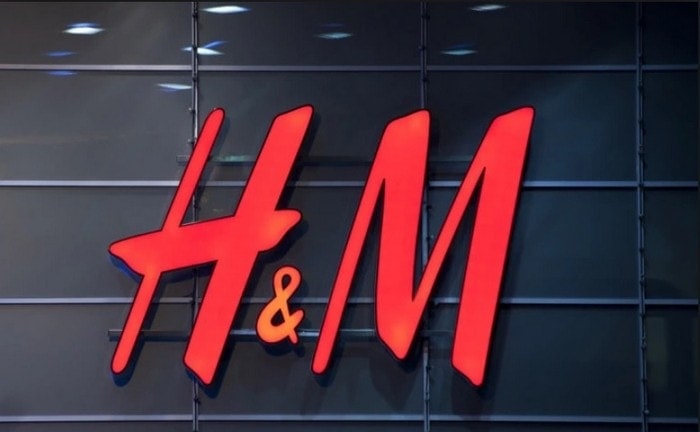 H&M is a clothing brand, and it has used the concept of "Reverse Logistics," in an innovative way. H&M accepts old clothes of not only the H&M brand but of any brand. They use the used clothes to create their all-recycled clothing line.
The idea behind this is to connect people with the brand not only through selling to them but also by making them involved with the brand by giving away their old clothes.
#2 Apple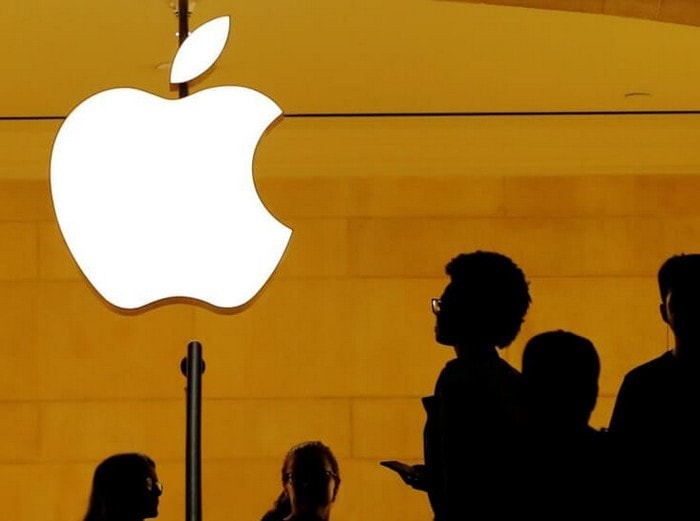 Apple is one of the successful companies which uses Reverse logistics processes successfully. Apple has implemented "Reverse Logistics" to make their process of manufacturing environment-friendly and also to gain the loyalty of their customers.
Apple manufacture various products such as iPhone, MacBook, etc., and sell these products in its stores all around the world. Apple let their customer return their old Apple phone when they want to upgrade.
They take the old phones from the customers and provide a discount on the new phone, and they take the old phones to their factories and use the parts of old phones in manufacturing new phones.
In this way, they not only make more profit but also manufacture products in an environmentally friendly way.
#3 Amazon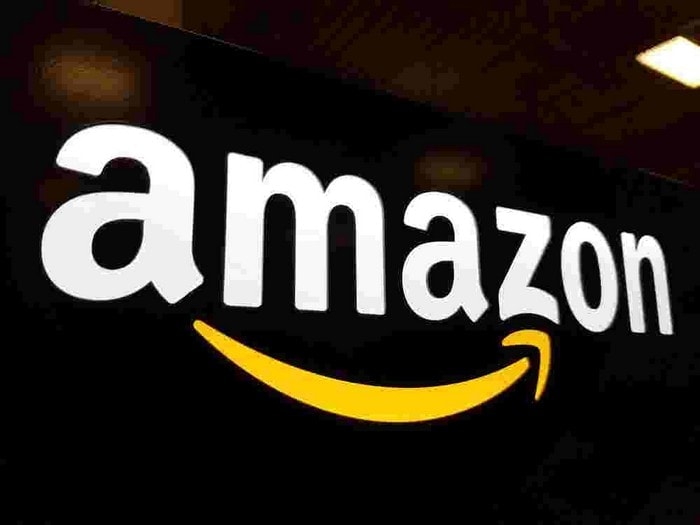 Amazon is one of the largest e-commerce websites. It is the pioneer in the field of selling online. In the beginning, it was difficult for e-commerce websites to gain the trust of customers.
Therefore, Amazon started free of cost return and replacement policy on certain products only under specific conditions and when the customers have a genuine reason to return products.
Amazon handles its reverse logistics process through various third-party vendors and organic resources such as Genco, FedEx, and many other small vendors. In this way, they gain the trust of their customers and ensure that their sellers are providing good quality of products to the customers so that fewer returns take place.
#4 UPS

Another example of successful reverse logistics is an example of UPS. They ask their consumers to reuse the boxes to ship products to reduce the impacts on the environment.
In addition to this, they also run a recycling service where they collected the goods that are not needed by the consumers and either recycle them or dispose of them properly.
#5 Dasani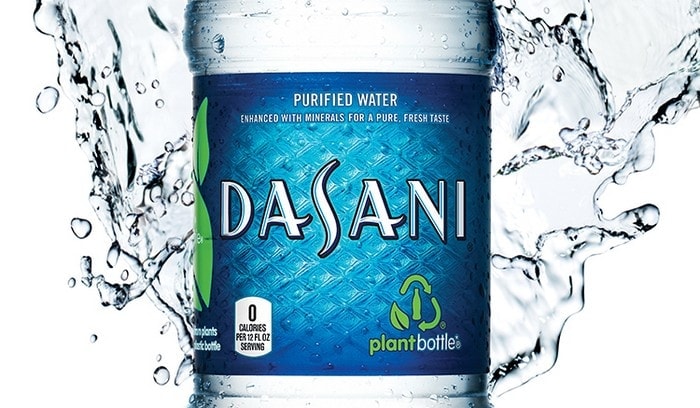 Dasani is also an excellent example as they have implemented various ways to collect and recycle products obtained from their consumers. Moreover, they have installed Dasani Bottle bins on school campuses all around the United States.
Consumers can dispose of their used bottles, and Dasani can recycle them or dispose of them properly. In this way, they not only decrease the overhead cost, but they help in minimizing the bad impacts on the environment.
Conclusion!
Reverse logistics can be a complex, but essential component of certain businesses. Reverse logistics flows should be managed carefully to ensure that operations related to the hardware leasing business are running smoothly and efficiently.
Reverse logistics contribute significantly to the company's bottom line by generating additional revenue streams. Through careful management, reverse logistics can create value for the entire supply chain and help create a competitive advantage for the business.
With the right strategy, companies can make use of reverse logistics to maximize their profits and improve their operations.
To manage reverse logistics successfully, companies need to have a clear understanding of the process and its implications on their bottom line. Reverse logistics create an opportunity for companies to reduce costs, increase efficiency, and generate new opportunities for generating revenue.
Liked this post? Check out the complete series on Distribution