A positioning strategy is a marketing plan that helps you determine your business's position in the market and how to attract more customers. If a product is not positioned well, it may not achieve maximum success even with good marketing. On the other hand, a strong positioning strategy can make the difference between a failed product and a profitable one.
A company's solid positioning strategy can bring about various benefits, such as the ability to charge a higher price, reduce costs, or showcase its company culture and values. Essentially, it should communicate what kind of value the company plans to provide and what sets it apart from others in the market.
What is a Positioning Strategy?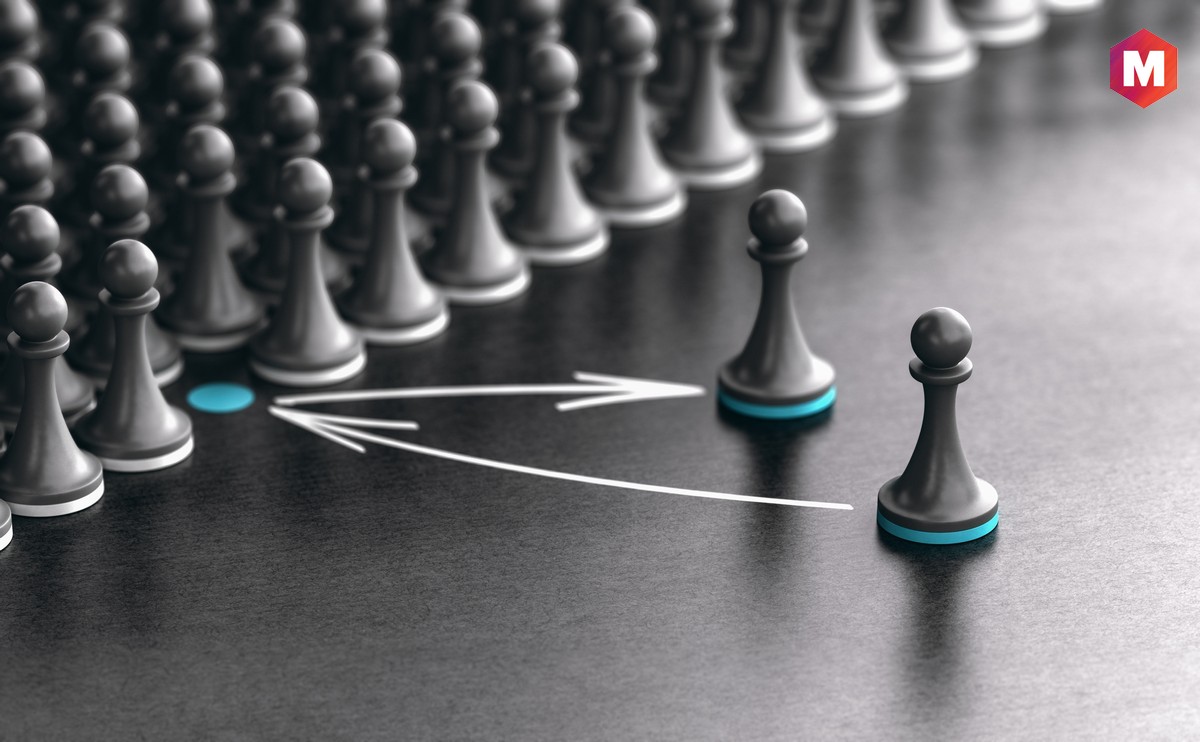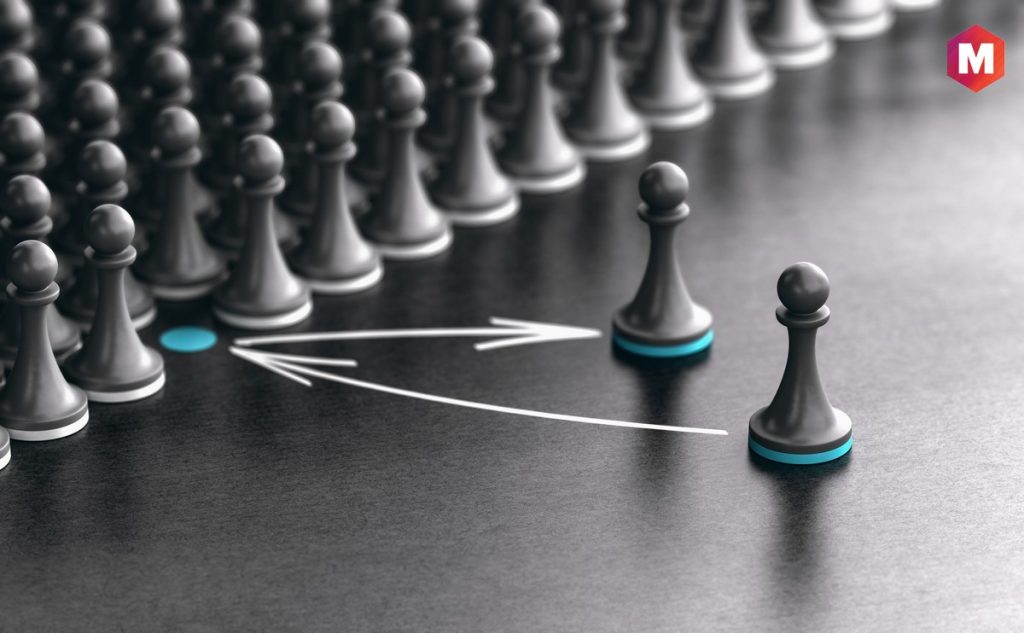 A positioning strategy is a marketing plan that helps your business determine its position in the market and how it can stand out from competitors to attract more customers. Its primary focus is on setting your brand apart from others. The aim is to show customers how your brand wants to be perceived compared to its competitors.
A positioning strategy is a method used to create a specific and distinct image for a brand in the consumer's mind. This is done to shape the way customers perceive the brand and to effectively communicate the advantages that the brand offers over its competitors.
A successful positioning strategy can assist companies in becoming an expert in their industry, setting themselves apart from competitors for improved brand recognition, and potentially discovering untapped consumer needs to create new markets.
Positioning Strategy Examples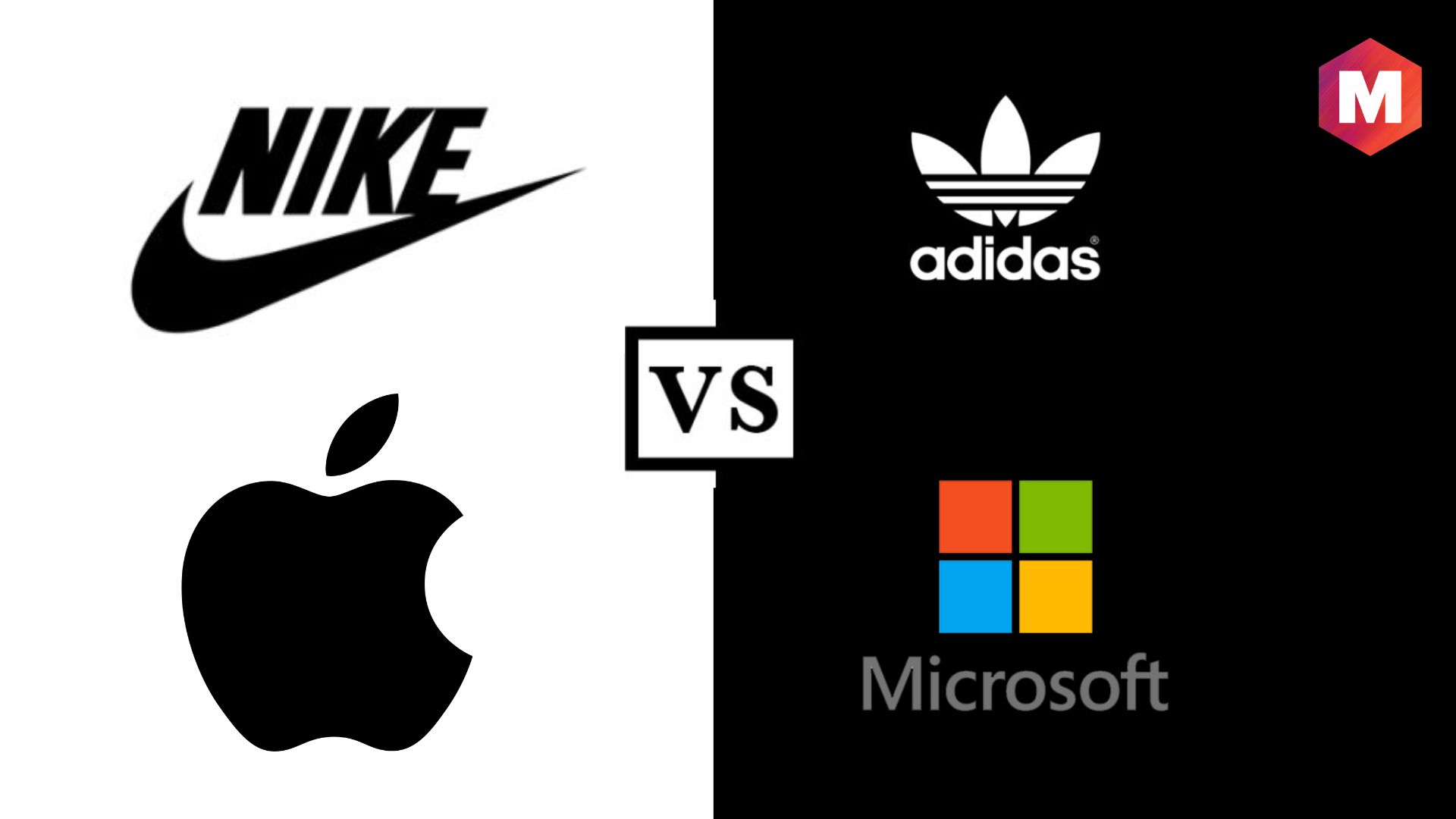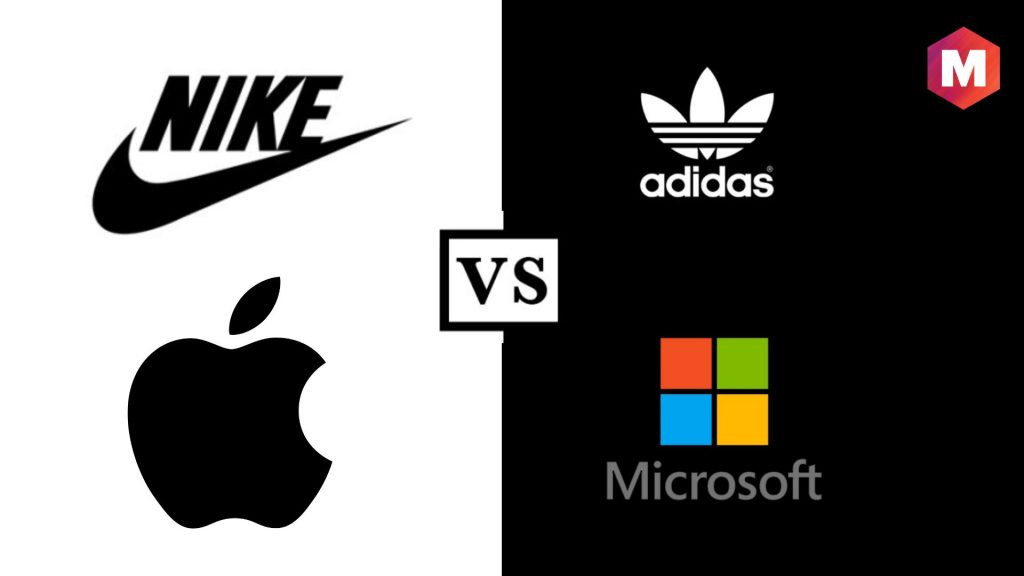 To understand what is a product positioning strategy, let's have a look at two of the below given examples –
1) Nike vs. Adidas: Ssport-swear & Lifestyle, but Different Positions
When it comes to the sportswear sector, Nike and Adidas are two of the biggest players. Although they both have a huge presence in this space, Nike's market positioning strategy has been different from Adidas'.
While Adidas started as a sportswear brand – their focus shifted towards urban fashion and modern lifestyle with their collaborations with celebrities and trendsetters. On the other hand, Nike's positioning has always been focused on performance, with their slogan "Just Do It" emphasizing this commitment to athletics and fitness.
2) Apple vs. Microsoft: Different target groups, different positioning
Apple and Microsoft are two of the world's largest tech companies – offering a range of products in the electronic space. However, their brand positioning has been different from the start.
Apple has positioned itself as an innovative company that creates cutting-edge, user-friendly technology – with its famous "Think Different" slogan. Microsoft, on the other hand, focuses more on productivity and business solutions – targeting a corporate target audience with products like Office Suite.
3 Key Questions of a Brand Positioning Strategy
To make their brand stand out, companies must come up with distinctive answers to these three questions –
What is my identity?
Why should you choose me over other options?
Why should you not choose any alternative option?
Being clear about the promise of your product or service is crucial. For instance –
Is it just coffee or an experience that comes with it?
Is it just a car or a product that comes with status and prestige?
Is it just a hotel or a stay that comes with relaxation and rejuvenation?
Is it just a meal or an experience that comes with a memorable and savory flavor?
Answering these questions will help you identify the unique selling points that will set you apart from your competitors. Once this is identified, the company can use its positioning strategy to communicate the brand message to its target market.
An effective market positioning strategy helps create a lasting impression in the minds of customers and establishes a strong customer base.
3 Pillars of Positioning Strategy
For strategic positioning, a brand needs to pay heed to these pillars –
Channel – The channel is the means through which customers communicate with your brand. Depending on your type of business, your need to finalize your channel for brand positioning. This can include social media, advertising, email campaigns, etc.
Customer – To develop a successful positioning strategy, it is essential to understand the target market and its specific needs. Developing marketing plans becomes easier when you have a clear understanding of your target demographic.
Competition – Create a positioning map to assess how your business compares to your direct competitors in the market. This can help you understand your company's standing in the minds of your customers and guide your overall business strategy.
9 Types of Positioning Strategies
1. Product characteristics or consumer benefits
This positioning strategy emphasizes the quality of the brand, including its durability, dependability, reliability, and style.
Example
Apple emphasizes its reliability and cutting-edge technology. It uses slogans such as "Think Different" and its products are depicted as being the best of its class.
2. Pricing
This positioning strategy relates to how the price and quality of a product are linked and how consumers perceive its value.
Example
Walmart advertises low prices, while brands such as Louis Vuitton emphasize high-end pricing and luxury. Both positioning strategies have their own upsides like high-end branding & quality or more affordability.
3. Use or application
When a brand expands its reach or alters its purpose, it may use the product's use or function as a basis for its positioning.
Example
Adidas has evolved from its beginnings as a footwear brand to one that provides lifestyle apparel and accessories. It now positions itself as being more than just a clothing brand, but one that stands for self-expression.
4. Product process
This refers to the phenomenon where a brand is linked to a particular individual or group, such as when famous people or product influencers endorse the brand.
Example
Nike has positioned itself as a lifestyle brand and leveraged celebrities, such as Michael Jordan, to create an emotional connection with consumers.
5. Competitor-based positioning
This strategy is used to highlight how a brand stands out from the competition. It focuses on identifying and exploiting the weaknesses of competitors.
Example
Burger King has used this positioning strategy to differentiate itself from McDonald's by highlighting its flame-grilled burgers.
6. Quality or luxury positioning
This type of positioning strategy is used to target high-end consumers who are looking for the best quality.
Example
Lexus is a luxury car brand that emphasizes its commitment to providing an exceptional customer experience and high-quality vehicles.
7. Cultural positioning
This strategy is all about connecting the brand to a certain culture, lifestyle, or trend.
Example
Chevrolet has positioned itself as a brand that "celebrates the spirit of American life." It focuses on the idea of freedom and adventure, emphasizing the importance of family and friends.
8. Product class
This refers to the practice of offering two related products in the same product category at the same time, which leads to a larger customer base.
Example
Samsung offers a variety of smartphones and tablets at different prices, allowing customers to choose the product that best suits their needs.
9. Problem-solution positioning
This strategy focuses on the problems that a product or service solves, rather than its features.
Example
Canon positions its printers as solutions to printing-related problems. It emphasizes how its products save time and money, while also providing quality prints.
Steps of a Successful Brand Positioning Process
Step 1. Start with your overall business imperatives
When positioning your business, it is crucial to prioritize business imperatives. These imperatives shape the company's growth strategy and help attract the necessary talent for optimizing its presence.
Step 2. Locate Your Position in The Industry
Once you identify your business imperatives, the next step of the positioning process is to develop a map of the competitive landscape. This will help you determine where your product or service fits into the larger industry.
Step 3. Define Your Target Audience
You need to define your target audience to understand what drives their decision-making process. Taking the time to research the needs and values of your target audience will help you create an effective positioning strategy.
Step 4. Find out your differentiators
The next step is to evaluate your competitive advantages and identify the unique benefits of your offering. What makes you different? Is it a lower price point, faster delivery time, or superior customer service? Evaluating your differentiators is important for positioning your brand.
Step 5. Define Your Brand Personality
Once you have identified your differentiators and target audience, it is time to define the brand personality. Creating a unique voice for your brand is essential for creating an identity that resonates with the target audience.
Step 6. Create the Positioning Statement
Finally, you need to create a positioning statement that will become the foundation for all of your marketing and branding activities. This is your chance to communicate what makes your product or service unique.
Positioning Strategy at the Core of Value Proposition
Both value propositions and positioning strategies aim to set companies apart from their rivals. A value proposition outlines the advantages of a company's products and services. The positioning strategy and value proposition are interconnected and should align with each other. A simple value proposition approach concentrates solely on highlighting the product's features and advantages.
To create an effective customer value proposition that sets you apart from competitors, you must successfully capture the market's attention and preference.
To avoid early failure, businesses should develop a clear brand proposition strategy that explains the problem their product or service solves, and the positive gains and improvements it can bring to customers' lives. Brands need to thoroughly define their value propositions and pinpoint what sets them apart to succeed.
What Is Brand Repositioning?
Repositioning is the term used when a company changes its positioning strategy. A new positioning strategy may be necessary for a product due to different factors during its lifecycle. These factors can include changes in consumer preferences, new competitors, or advancements in technology.
Conclusion!
A positioning strategy is an important concept for any business to understand and implement. It can help you define your market, create a competitive advantage, and shape how customers perceive your products or services.
By creating a strong, meaningful positioning statement that reflects who you are as a business, you can ensure that prospective customers will recognize the value of what you offering, and be more likely to purchase from you. The best positioning strategies are based on research that reveals the needs of your target customers and what sets your products or services apart from the competition.
Here is a video by Marketing91 on Positioning Strategy.
Liked this post? Check out the complete series on Positioning