Positioning can be done by using product characteristics or the customer benefits associated with the product. In essence, the positioning by product characteristics strategy relies on providing a superior product to the customers to have a better positioning. For Example – The Apple Iphone is showing better sales and brand recognition because of product characteristics. The Google Android operating system for mobiles is showing higher usage because of  customer benefits, available apps and others.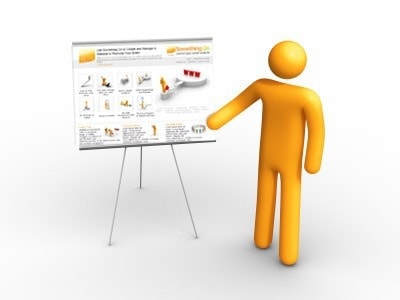 The best examples which can be used to show product characteristics as an important factor in positioning are motorcycles, automobiles, audio players or for that matter most consumer durables and technological products. In these sectors, the more features a product has, the more popular it is.
A strategy which is quite popular in positioning nowadays is to advertise product characteristics which the competitor doesn't have (USP). Example – No ammonia hair color (L'Oreal), No smell paint as being advertised by Berger Paints. The product characteristics may be short lived and may be adopted by the competition. However on a first come first serve basis, the first brand to advertise its  USP's, features and benefits gets more attention from the public.
On the other hand, there are several product characteristics which cannot be ignored. For example in the toothpaste sector – Each toothpaste has to fight for "freshness" and "better dental hygiene". These are the two factors which cannot be ignored in a toothpaste. Thus these two product characteristics have to be included in all communications of toothpaste products. And therefore these toothpastes have to position themselves through other means rather than product characteristics. Ever heard of "Pepsi vs Coke" :) . Pepsi and Coke are 2 brands which cannot rely entirely on product characteristics to position themselves.
Summary – Effective positioning can be done with usage of product characteristics which is especially true in technological products as well as consumer durables sector. However, positioning through product characteristics may not be suitable for some other products / brands / sectors.
Liked this post? Check out the complete series on Positioning