Retailers use different strategies and methods to attract customers and to boost their sales. Visual merchandising is one of those methods that are used by retailers. Visual merchandising is a popular term used in the retail business. However, there are still many people who are not aware of the name "Visual merchandising and don't know how to use visual merchandising properly to benefit their business.
In this article, you will learn about what is visual merchandising, the definition of visual merchandising, the objectives of visual merchandising, and elements involved in visual merchandising.
What is visual merchandising?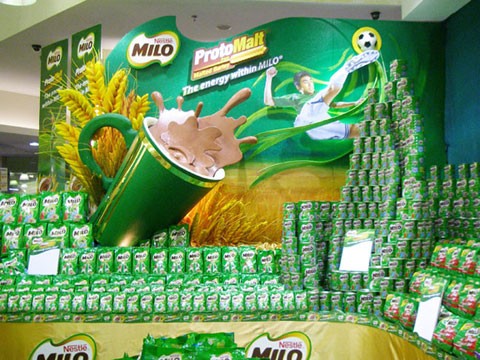 Visual merchandising is referred to as the art of displaying goods in a retail store to boost sales and to attract the attention of customers. Products are presented in such a way so that their features and qualities can be highlighted. The visual merchandising can be referred to like everything that customers see inside as well as outside of a retail store — for example, stacks of goods, decorations, the layout of space, and signboards.
Retailers make use of visual merchandising to attract customers and make them spend their money in the store. Everything which is presented in a retail store and the overall atmosphere of the store is part of visual merchandising.
The visual merchandising starts from the exterior of the retail store and ends at the interior of the store. In the competitive world, visual merchandising is so important that people in business spend thousands of dollars on decorating their stores and on designing stores in such a way that their store looks better than their competitors' store.
The retailers can't be done with decorating their stores and displaying goods in one style. The visual merchandising is a constant process. The retailers are required to change their style as per the occasion. For example, during the festive season, they adopt festive decorations to give their customers a joyful feeling. During the festive season, people shop the most.
They want to buy goods from those stores that provide happy and merry vibes to them instead of the store, which looks dull and boring. Because of this reason, stores change the decoration of their stores as per the occasion.
Therefore, visual merchandising is an expensive job, and it is one of the attractive jobs in marketing. The visual merchandisers are paid high salaries to come up with innovating and engaging visual merchandising ideas.
Definition of visual merchandising
The visual merchandising can be defined as the art of displaying goods and services in a store and decorate stores to grab the attention of customers and to lure them into spending their money in the store. Visual merchandising is a broad concept. It not only concerned with the way goods are displayed in the store but also the layout of the store, lighting in the store, and decoration of different parts of the store.
Objectives of visual merchandising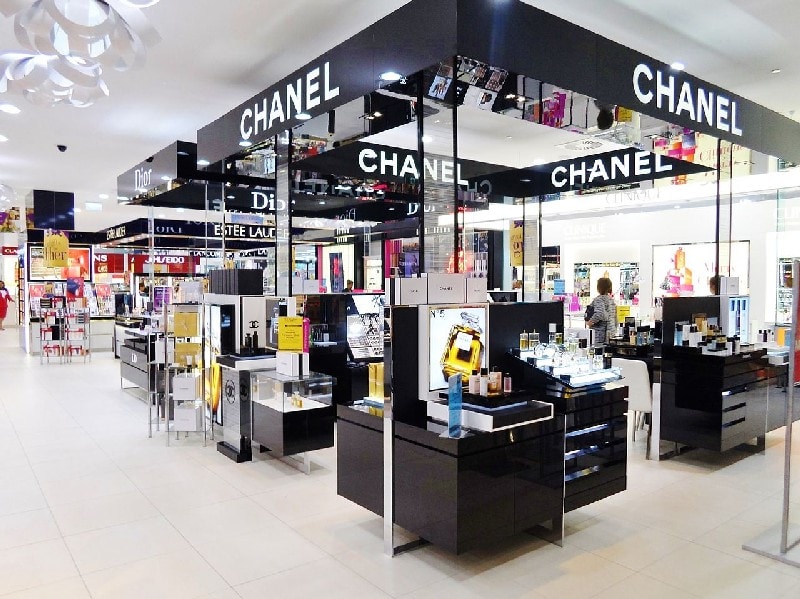 The following are the main objectives of using visual merchandising.
The first and primary objective of using visual merchandising to boost sales by promoting goods and services in such a way that their qualities and features can be shown.
To attract passers-by people to enter to store.
To create a beautiful and positive ambiance in the store to make customers feel good by being in your store.
To enhance the visual image of the store and to sell products by creating a beautiful place.
To entertain customers and to make their shopping experience more like a pass – time than a job.
To educate customers about the goods and services sold in the store.
To get a competitive advantage over the nearby retail stores.
Elements involved in visual merchandising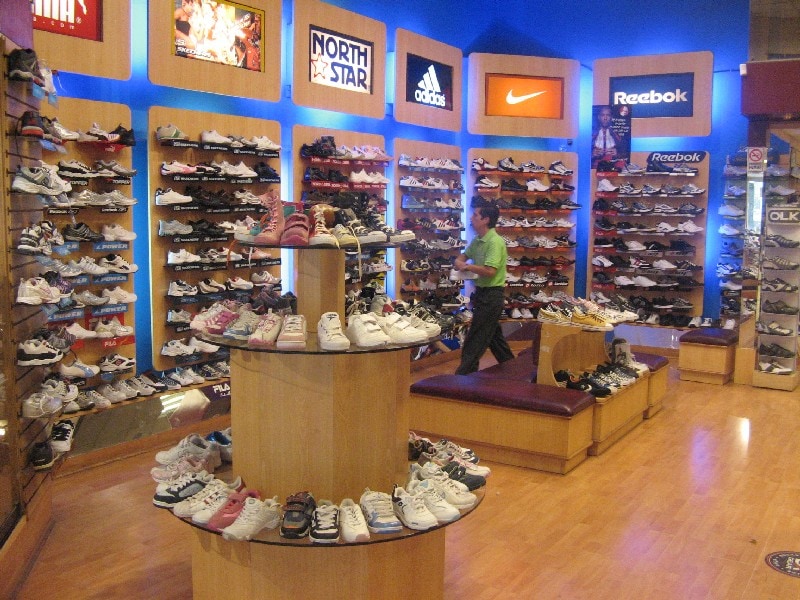 Visual merchandising consists of various elements. All of these elements are considered in the process of visual merchandising as each component has a vital role to play. In this section, you will learn about different aspects that are involved in visual merchandising.
Interior Display
Interior display is related to all the things inside a retail store. All the visual merchandising inside the store is performed to grab the attention of customers while they are inside the store and to make them feel pleasant and comfortable while they shop in the store.
Interior display of a store consist of various factors such as item display, design of the store, the layout of the store, Point of purchase displays, assortment display, lighting, music, color, and signage in the store makes the interior visualization of a store.
An excellent interior display can not only provide a positive ambiance to customers while they are inside the store but also encourage them to spend more. Let us learn about all of the factors involved in the interior display visual merchandising.
1. The layout of the store
The design of a store plays a vital role in visual merchandising as it can help in boosting sales and attracting customers. A well-designed layout of a store compels customers to browse the whole store and shop more while doing this.
However, the design of a store can be picked randomly. It is selected based on the size of the store, type of the store, and the nature of goods sold in the store. Grid layout, free form layout, and racetrack layout are a few common examples of store layout. Each design has a different purpose.
For instance, in the racetrack layout, a customer follows only one path while browsing a store. That means the customer is more likely to see all the products placed on all shelves. This store layout has both advantages and disadvantages. The advantage is if customers are more likely to stuff that they don't need but have a good deal on it whereas downside is customers feel annoyed to walk too much to get to things that they come to buy.
The racetrack layout is not liked by customers who come for shopping in a hurry. On the other hand, free form layout is the opposite of the racetrack layout. Customers can move freely in any direction and can spend time store as they desire.
They can enter the store and buy the things they come to buy and leave or can stay in the store and browse for as long as they want. The disadvantage of free form layout is that it encourages customers to spend less time in-store.
2. Display of Point of purchase
How you display goods in-store also impacts the decisions of customers. Products must be placed in an organized manner, easily accessible, and different choices should be provided to customers to choose from. All of these things matter a lot.
The place of goods on the shelf of the store matters a lot in its sales. For example, the products that are displayed at eye level are more likely to be viewed by customers than the goods placed at the top of the shelf.
An adequately organized store allows customers not only to see products but also to hold them and establish a physical connection with them. Moreover, a store must keep a wide variety of goods in the store that gives an option to customers.
But keep in mind that too many choices can also confuse customers and can make the shopping experience of the customers very stressful. According to a study, customers make a shopping decision quickly and shop more when they are provided with limited product selection as opposed to when supplied with a large variety of goods.
3. Mannequins
Mannequins are used by apparel stores to display clothes that they are selling in the store. These are an essential part of visual merchandising. Dummies are used to display clothes in the stores so that customers can look at them and can get an idea of how they will look on them.
Moreover, mannequins are also used to decorate the store. Many sores place mannequins right in front of the entrance gate of the store or in the windows to attract passing by people.
Mannequins are styled with clothes and accessories which are in trend so that customers can know what they can find in the store. Mannequins are so important and impact the buying decision of customers that marketers are working to create more and more realistic mannequins.
For example, dummies are designed not in ideal shape and unrealistic shapes but realistic body shapes of people, and nowadays, more and more stores are displaying headless mannequins as people can't relate with the faces of mannequins.
4. Lighting in Store
Light in the store is essential. Brightness in stores is adjusted in such a way that people inside the store don't realize what time is it outside. The lighting in the store is used in different ways, such as to highlight an object or to highlight a specific area in the store.
Bright light in the store creates a positive and happy ambiance, and due to which customers get attracted to enter the store and spend more time in-store.
5. Atmospheric
Atmospheric consists of all the factors involved in creating a positive environment in the store. All elements like music, light, display, etc. must be coordinated with one another.
7. Bundling
Bundling refers to displaying and arranging goods in store in such a way that all the items that can be bought together should be placed side by side. For example, In an apparel store, tops and jackets are displayed together to encourage buyers to these items together. Moreover, mannequins are displayed wearing a complete outfit so that customers can learn what will suit with what.
This strategy of visual merchandising not only provides suggestions to customers but also helps in boosting the sales of the store as customers buy more than one product together.
8. Music:
A store without background music dull and seems boring place demand customers will not like to spend more time in such stores. If you want to make your customers spend a lot of time in the store and enjoy their shopping experience, then play gentle music in the background.
Make sure that your music is not distracting that your customers focus more on music than focusing on browsing the store. Moreover, it is also necessary that your music matches the interior of your store and is in accord with the kind of goods you sell in your store. For example, hip hop music will not suit the ambiance of a luxury goods store.
9. Scent:
The way your store smell also impacts the decision power of your customers. For example, if your store smells terrible, then people don't like to spend more time in the store, which means they will not browse all the goods displayed in the store.
Therefore, make sure that your store smells good all the time, and it is clean, and the products are well dusted all the time. You can use different scents to complement the type of goods you are selling in your store.
For example, Lavender scent creates a soothing and relaxing environment in the store, whereas vanilla scent creates a calming ambiance.
2. Exterior display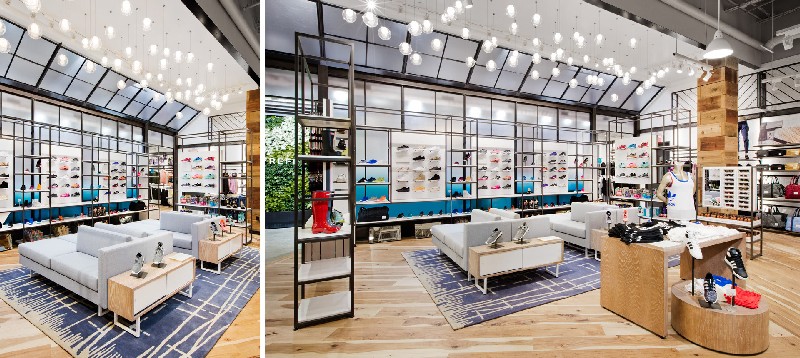 Exterior display refers to the presentation of all goods and things to attract customers to enter the store.
1. Window display
Window displays play an essential role in persuading customers to enter the store. By looking at windows display, customers get an idea of the kind of goods you sell in your store. Moreover, brands make use of window display to create an impression of the brand.
2. Seasonal display
Seasonal display refers to the presentation of goods as per the on-going season. For example, stores change the array of products and the types of goods sold in the store as per the weather season. Besides this, the store is decorated to mark the arrival of the festival season.
3. Colour
The color of the store is also part of the exterior display of a retail store. You can show your creativity and the kind of environment that you offer using proper colors to paint the walls of your store.
Here is a video by Marketing91 on Visual Merchandising.
If you liked this article, we bet that you will love the Marketing91 Academy, which provides you free access to 10+ marketing courses and 100s of Case studies.