Having your own business is the dream of many who are stuck in a 9-5 job. People have many great ideas for retail business, but they feel directionless because of the lack of knowledge about what steps to take to set up your own business.
One can turn his dream of retail business into reality if the right steps are taken at the right time and in the right direction. No one can deny the hard work that one is required to put during the initial period of setting up a retail business.
However, if you know what should you do to start a retail business, your half of the problems will be solved.
This article will help you learn about all the steps that you are required to know to start your retail business and provide you essential guidance required before opening your own store however before we begin with essential steps to set up a retail business.
I want to suggest you spend sufficient time to research the business you want to start, the products that you want to sell, and your target market.
Read a lot and take the advice of professionals before making any investment and after that, if you are still sure that you want to go ahead and start your own retail business then following steps will help you to set up your business.
15 Steps to Start your own Retail Business
#1 Choose a name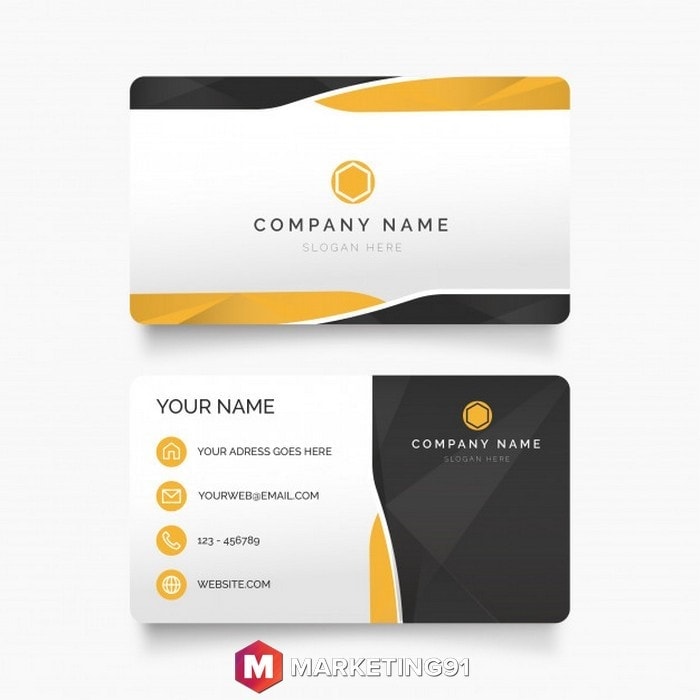 People get so busy in the dream about the kind of retail business they have that they forget to think about the suitable name for their business.
The name of a business is its identity, and it will carry your legacy for generations. Choosing a name for your business is quite easy for some people. However, there are many people who struggle with this task.
It is a tricky task to select a suitable name which is easy to search on social media and in online searches. In addition to this, it should also communicate what you sell and what your business is.
Most of the times, retailers select a name which they like or is clever to them, or they simply choose their own name or their family name, but these names are not suitable for SEO and organic search traffic.
If you need to explain your name too much, then for sure, it will not get you much business online. Your business name should clearly tell about the kind of business you have and the kind of products that you sell.
For example, if I have named my website after my family name, then people will never understand and have absolutely no idea about what I have in store to offer and why they should visit my website.
Yes, there are methods to overcome such issues, but why to spend unnecessary finances and time to do all that. Otherwise, if you really want to use your family name then try naming your business like Walter's hardware, Hanson's software, etc.
However, if you are establishing your business in smaller communities, then, of course, your family name has greater importance.
#2 Choose Legal Structure of your retail business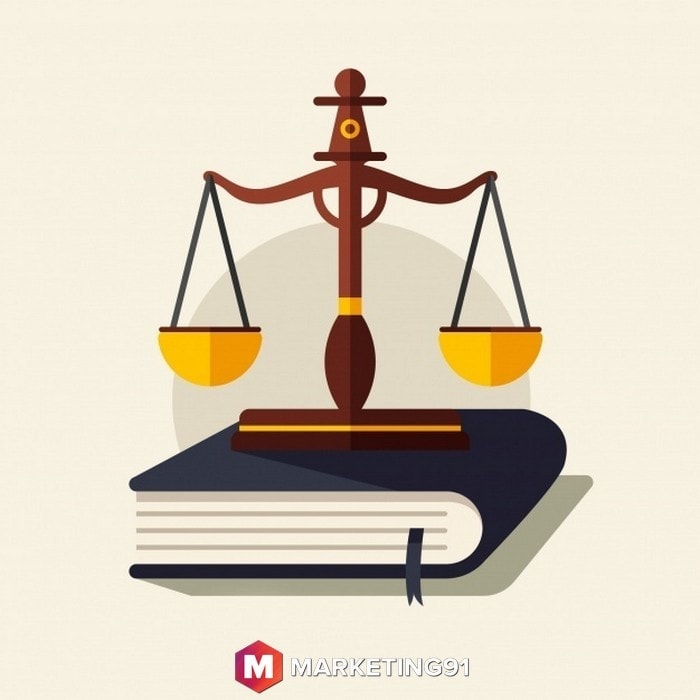 The first step that you should take is to select the structure of your retail business. There are different types of legal structures such as sole proprietorship, General partnership, Limited Liability Partnership, Limited Liability Company, Corporation, etc.
Most common types of legal structure for retail business is Limited Liability Company (LLC). A sole proprietorship is also a common choice of people. However, LLC is the simplest types of legal structure for retail business.
Think thoroughly before deciding the right structure for your business. The type of structure of a business can be changed at a later stage, but it would require a lot of paperwork, and the process is very exhausting and difficult to carry out once your business is in action.
#3 Choose what do you want to sell in your store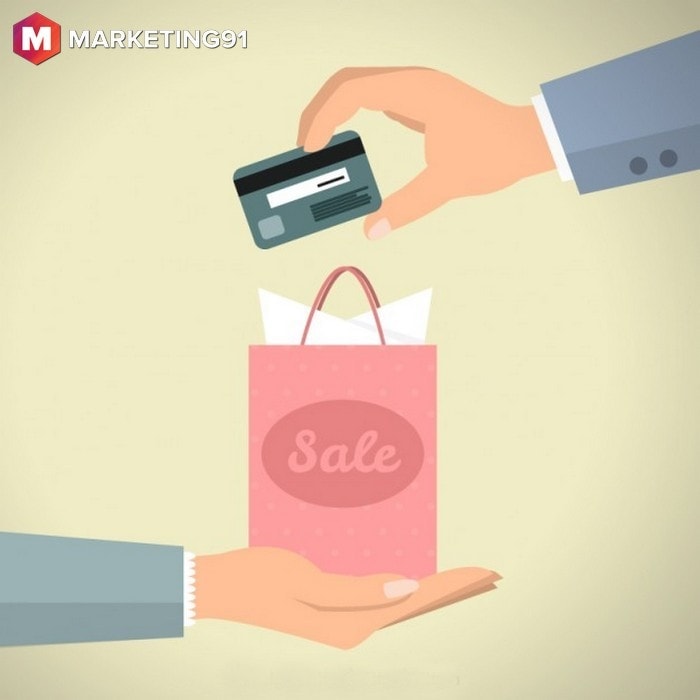 It is very important to select right products to sell in your store and also determine the kind of service required by-products for support such as repairing, gift wrapping, etc. find out what "Extras" your store needs to become successful.
In addition to this, determine that what products can be sold easily in your store and what products have low demands, because it is easy to get a product in-store, but it is very difficult to get it out.
#4 Find a location
Choosing the right location for setting up your business is one of the most important steps that one take while starting a retail business. The location of your business will have great impacts on your business. Location can either make your business a success or failure. Location matters a lot.
Period. It means that choosing the right location is critical. You must find out the best location in harmony with your budget and don't make a mistake of overspending to find a perfect spot. You will be a fool if you spend all your savings to acquire the best central spot.
Consider more than one location and don't stick with one location only.
#5 Register for EIN
Next step for you is to apply for Employment Identification Number (EIN). It is also known as Federal Tax Identification Number. If you want to start your own business, then it is important to identify your business as a business body.
 In addition to this, you need an EIN number if you are hiring employees to manage your retail store. You need to fulfill all the requirement to obtain an EIN number. You can apply for EIN both online as well as offline.
#6 Choose Channels of your business
There are different channels that you can use to sell your products. You can sell your products in a physical store, or you can sell your products online by creating an e-commerce website of your business, or you can use both channels to sell your products.
You can sell to a limited audience through a physical store. For example, if your store is located in Richmond, then 90% of your total customers will be from Richmond. However, an e-commerce website can be accessed by people all around the world, and you can expand your products to a wide audience.
But you should know that an online business is different from offline business. You should determine the geographical area that you will cover to sell and how will you manage expenses.
#7 Educate yourself with all the laws applicable in retailing
Before you invest in your business, it is very important to learn about different laws related to retailing or with your business structure. Take the help of your lawyer to learn about all the business licenses you are required to have and obtain them from your city, state, and country to avoid conflicts later.
At last, I would say discuss thoroughly with your lawyer to learn about all the legal activities you need to do.
#8 Determine what services you want to give to your customers
After all the technical work, the most important work that can determine the success of your business is to decide what kind of experience you want to give to your customers when they visit your store or your website.
For example, people still love to shop in a physical store rather than shopping online if only they get a different and better experience than they get from online shopping.
They want to feel good when they shop from a physical store. Many retail businesses shut down because they forgot to pay attention to this step.
They put all their efforts into choosing products, designing their store, and hiring staff and forget to learn about the experience of customers. Don't make a mistake of promising a kind of service that you find difficult to provide in the long run.
Focus on providing quality products, proper store design, and trained and helpful employees if you want to provide a good shopping experience for your customers.
#9 Prepare your business plan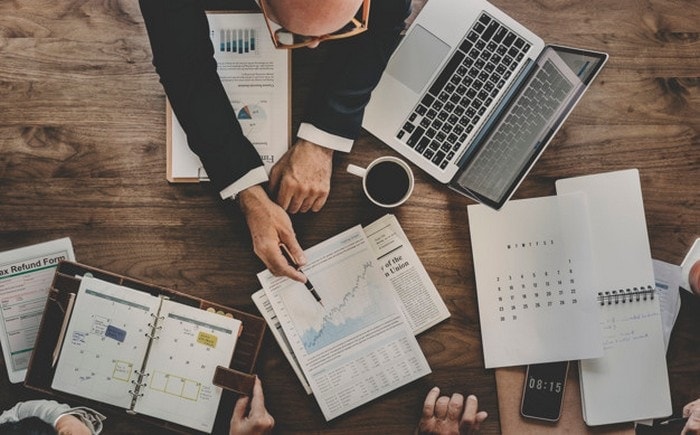 Next step that you should take is to prepare your business plan. Don't forget to include all the aspects of your business.  Discuss with your friends who have experience in retailing, or you can seek the paid advice of professional to you're your business.
Do thorough research. You must not skip this one step. It will consume your maximum time. Though your final store will not be 100% like the way you have planned, you will definitely see the correlation between your planning and the final outcome.
Followings are the key areas that you should focus on while writing a business plan:
Market Strategies.
learn about the competition
Management and employment plan.
Financial Pro-forma.
#10 Find your vendors
Your all efforts will be wasted if you can't find vendors who will provide you products timely and of good quality. The success of retail business heavily depends on offering the right product, at the right time and at the right location.
Therefore, it is of utmost importance for your business to be able to find out the best sources for your products.
When you start selecting the products and line of products that you want to sell, then it also becomes important for you to determine where to get those products at wholesale prices. Establishing a relationship means becoming partners with vendors.
Your part of the relationship will be to sell products. You need to consider marketing support, handling defective items, returns, payment terms, credits, and dating while selecting the right partner for your business.
#11 Prepare your marketing strategy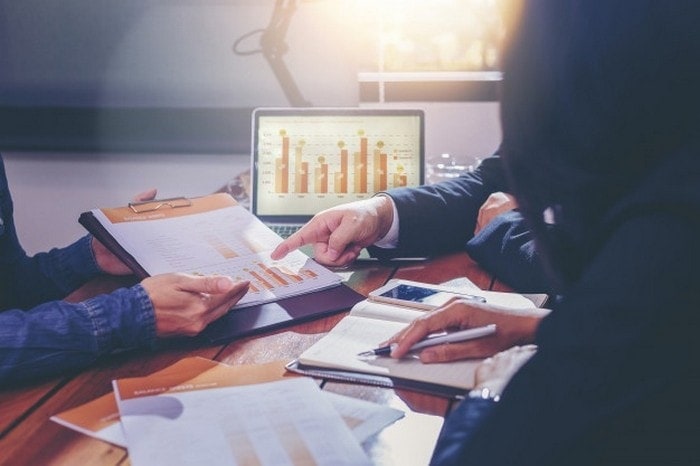 Marketing strategies are used to make people know about the existence of your business. Spend enough time to establish a retail marketing plan, because your marketing plan will attract your customers.
Think where you want to invest money to advertise your business your marketing plans determine where your customers are going to spend.
Invest only in the advertising modes that you think will be helpful for you to reach your customers. For example, if you have a physical store then advertising within the town through ad hoardings, tv ad campaign, and pamphlets will be a good option and if you want to start an online business then advertising on social media and Google will be a better marketing strategy for your business.
#12. Start Recruitment
Your employees will be your face. They will be the ones who will face your customers and interact with them. You will make a negative impression if your employees are skilled enough.
You can deliver rightly to your customers only if you have the right people working for you. It is challenging for you to train a young employee with no experience. Recruit people who fit into your work culture.
That does not mean that they should have a lot of retail experience or product knowledge. These things can be taught. But smiling, being empathetic and generous are the traits that cannot be taught.  See if the people that you are recruiting have above-mentioned traits or not.
#13 Prepare policies for your store
Policies should be developed and discussed while you are planning your retail store. Discuss with people in the retail business and learn about the mistakes that they have faced and learned they have coped with those problems. In addition to this, anticipate problems that you might face and your methods to deal with them before you throw open your store.
Plan in advance your strategies to deal with the special occurrence of events and events that take place on a daily basis. For example, leave policy for the employees of your retail business. This will help you to avoid mistakes when you start getting customers. Give proper training to your employees and make them learn about your policies and procedure when they agree to work for you.
#14 Small opening
A soft opening means when you open your business without notifying in public. Conduct a soft opening before you through open your store for the general public at a grand level. Keep the difference of one week or a maximum of ten days between small opening and grand opening.
This will give you the opportunity to learn about all kind of problems related to customers or any other problems that you couldn't determine initially and fix them. Fixing your problem before the grand event means that you are putting your best self out there.
#15 Grand Opening
A grand opening is an event where you let the public know about your business. Don't go for a grand opening until you are fully prepared. Prepare your employees to deal with the rush on that day. Customers can easily get irritated with ill-prepared and untrained employees.
Make sure that you don't leave anything in bad shape that might turn off your customers. Determine the number of people that you expect on your grand day, and It is better to have more employees than to have not sufficient employees on your grand day of the store opening.
Train your employees and educate them about all the questions that they might ask by your customers. Make sure that your employees are well-aware and capable of answering "why" story of your store. They could talk about it to every new customer when they first engage with them.
Motivate them and keep them refreshed. Make sure that all your customers, whether they buy something or not, should leave your store with a happy face.
A happy customer will talk about your store with his family and friends, which can be the cheapest form of publicity for your store.
Liked this post? Check out the complete series on Retailing