We often tend to complicate simple matters, make mountains out of molehills, and agonizing over-analysis. KISS principle provides the best solutions in avoiding unnecessary complexities.
The KISS in Kiss Principle is an acronym for Keep it simple, stupid or Keep it stupid simple and also Keep it Simple and Straight which means whatever you do, try to keep it as simple as you can. It is always wise to avoid complexity and adopt simplicity.
When it comes to user interaction and their acceptance towards any system, nothing can beat simplicity. From daily life chores to technical tasks like software development, the KISS principle is used.
In any product design, it is always advisable to keep it as simple as possible. Not only it helps the user understand the product well, but it also ensures easy usage of it.
This term, KISS was first introduced by the US Navy when the lead engineer suggested the staff to create the system most simply. He suggested that the system should be simplest, which can be repaired by any man during the combat situation. The complex system will cost not only many lives but also become useless during the combat situation.
When the entire world is crazy about improving user experience, the importance of KISS grows more. The complex products will be avoided by people who are already frustrated with their busy life.
Why is simple the best?
To understand the importance of KISS, consider your expectations from a product. What do you prefer about it? Do you want to go through the user manual again and again to use a simple function? Of course not!
Nobody wants that. It's easy to understand – the simpler it is, the easier it is to use. When the same system is simple, you can use it entirely without referring to the user manual even twice.
Whether you are developing a product, app, or website, keeping it simple is the best thing you can do. Though we are the smartest creature on the planet, we prefer simple things over complex ones. Our brains can easily understand the simple designs, and it's easy to work on those.
Whenever you download an app from the app store, you rate it 5 stars if it is serving the purpose and is easy to use. You won't rate it the same if it's complicated, no matter if it's serving the purpose or not.
The developers, while designing any website/app, prefer a simpler approach over complexity. They are not designing it for themselves, rather for the users. You don't expect your users to be techy. You don't want them to be perplexed about the functions; rather, you want to share your message through the website/app.
People are highly concerned about user experience these days, and it is only better if the product is simple to use. Complex systems never improve the user experience; rather, they degrade it.
Even with some of the older concepts, simplicity is considered more critical for productive outcomes. Albert Einstein once said- "Everything should be made as simple as possible, but not simpler."
Also, A 14th-century theory, Occam's (or Ockham's) Razor says in a series of different hypotheses, there are chances that the simplest one would likely to be the most effective one unless the burden of proof settles on a more convoluted concept.
All in all, you must always try to simplify the design of a product. And the most favorable outcomes are accomplished when a design is at its maximum simplicity.
2 Analyses favoring KISS principle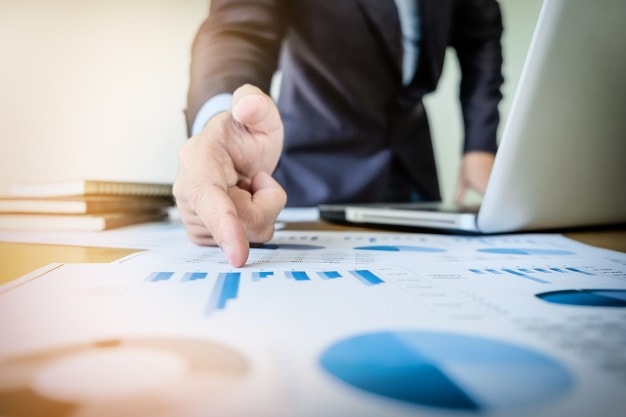 Individuals (including product and service users) like to opt for those items or things that are simple and quite easy to learn and use.
Any company or organization that is involved in making products or offering services would appreciate simplicity as an upside, as it decreases the time in making those products or channelizing those services, plus it also reduces the cost
Different Variants of the KISS Principle in History
Different variants of KISS Principle have always been quite prevalent in various forms; let us have a look upon that as well-
Leonardo da Vinci (1452-1519) while emphasizing the significance of simplicity once said-
"Simplicity is the ultimate sophistication."
A German-American architect, Ludwig Mies van der Rohe (1886-1969) once said-
"Less is more." – That was a philosophy that he followed in his designs, and which made him the greatest pioneers of modernist architecture.
The creator and developer of C++ programming language, Bjarne Stroustrup, a Danish computer scientist once emphasized the significance of opting for simplicity by saying-
"Make simple tasks simple."
Complexity is sometimes the Necessity

Though simplicity is the best thing you can go for, sometimes complexity is what we need.
It is sometimes natural to opt for complexity as the user is expecting a similar functionality. When we talk about a computer and a mere typewriter –computers are meant to have complex functions when compared to typewriters.
Typewriters are simpler than computers. But computers also use the KISS principle and give a good user experience despite having complex functions.
One thing is sure –to achieve the best product, the goal is not only to create a simple product but a simple yet usable product. You must evaluate what your users expect.
When you compare a mac with windows, mac is more complicated than windows, but it has got the balance of power and simplicity. The user experience of Mac is excellent despite having complex functions.
User's expectations from the industry keep on changing with time; they want evolution. People prefer things that keep getting better. In that case, introducing complexity is not bad, but you shouldn't compromise with the user experience.
Tips for applying KISS principle in the designs

Applying the KISS principle in your designs is not that difficult as it may seem. You must have the vision to create a simple product for your users. You must emphasize the user experience.
Even if applying complexity is the Necessity, the sole aim should be to enhance user experience. Follow the below-mentioned tips to apply KISS principle in your designs –
1. Have a vision

The prime requirement is to have a vision towards creating an easy to use the product. You are creating that product for your users, and your goal should be to give them a friendly user experience.
2. Prefer graphics and visuals

If you are presenting information, then try to introduce graphics and visuals as much as you can. Our brains can easily comprehend the information in visual form. Even if the information is complex, you can make it simple to understand through graphics.
Ensure that they are clutter-free. Whenever you are creating diagrams, try to spread out things as much as possible.
3. Neutral and basic is not bad

People often have this myth that going classical is not good. Things that are more neutral and classical are always less fussy that modern and complex ones. You don't need to make it boring; rather, you can go for certain evolutions in that.
4. Prefer user-friendly software

When you are leading the design team, make sure that you prefer the software that is user-friendly and promotes similar content. You and your team will find it easy to manage things with such software.
5. Always plan your work

To create simpler products, you need to have a roadmap for that. Things are unplanned often lead to complexity. Plan for everything and every phase in your product's design and avoid complexity to the maximum.
6. Revisit

You created your product, but it is always wise to have a relook. If something goes wrong, you can fix it there. You can subtract certain functions that are causing the complexity of your product.
Final Thoughts about KISS Principle!
So, this was all about the KISS principle. It is indeed essential but you should try to understand what your users expect from you. Follow the tips mentioned above to implement the KISS principle in your products.
While planning to buy anything, consumers do not care how intelligent and hard-working a product creator is; instead, they just check how conveniently they can get and use it, plus how useful and affordable it is for the users.
So, whether you are creating a site, or making a business model, or developing a marketing strategy, remember the KISS principle and never complicate things.
What are your thoughts about the contemporary usability of the KISS principle?
Do you have some instances where the KISS principle is predominantly used? Share your views with us in the comment section below.