Green retailing is a modern concept of retailing in which a retail business is managed by taking the benefits of eco-friendly processes. This concept is largely used in other businesses such as restaurants, hotels, and café, etc. nowadays consumers are becoming aware and they prefer to purchase from they want to use only eco-friendly products. Therefore, it is important for a retailer to opt for the current trend and convert their retail business into a green retail business.
For example, consumers might choose stores which they can commute to using flexible transportation and therefore, can decrease energy consumption.  Whereas, in the hospitality sector innovative and new methods are discovered by the owners to cut costs and in this way encouraging consumers to increase the size and frequency of their purchase.
Going green can give off the best of both worlds such as it will increase consumers demand and also reduce your business cost. It also delivers business sustainability. In the beginning years of green retailing, retailers focused on selling organic products but nowadays retailers are emphasizing not only on selling green products but also on adopting green practices in stores.
The green retailing can be termed as using green practices in both store and supply chain. More and more retailers are opting green retailing to increase their business as more and more consumers demand eco-friendly products. Many retailers use Green Retailing as a business strategy to differentiate their products from their competitors.
Emerging trends in Retail Marketing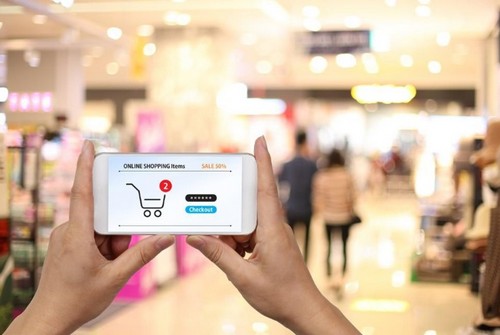 The penetration of the internet in the retail market has changed the shopping trends tremendously, because of this multi-channel retailing has developed. Because of this reason many and many companies are integrating various operations to take full advantage of cross-channel synergies. It is expected that in the next five years you will witness on-going convergence of consumer insight, smart technology, an express supply chain, and interactive multi-channel marketing.
They are will collectively provide access and real-time access to digital customers. Brand-driven marketing and supply chain will provide an interactive shopping experience to customers. The future of the retailing is being shaped by leading innovative companies like Amazon, Flipkart, Zara, etc.
Each company is leading its way in a specific field, pioneering specific initiatives which will define the future of the retail landscape. Amazon is working on deep customers' insight and providing them personalized shopping experience. Apple is leading its way in the field of "Smart" personal devices. Disney is opening interactive stores.
Google is working on to provide web TV and the leading apparel store Zara is Working on to redefine the supply chain process. on the other hand, customers are living in wireless, fast-paced, and continuously -connected world. they want each and everything through their smartphones.
A large part of the lives of today's consumers has become a digitized form of emails and instant messages. Leading companies are working on to provide customers an easy shopping experience using smart technologies.
Ways to turn your retail business into a green retail business
Small retail businesses can take advantage of green retailing to attract customers and stand out among already established competitors. However, very few organizations have an idea of what to do or how to convert their retail business into the green retail business.
Here you will learn about a few methods that you can adapt to change your retail business into the green retail business.
1) Clean Greener:
Keeping the store clean is a day-to-day activity of every retail store. you need to purchase cleaning supplies on a regular basis. Therefore, what you can do is next time when you are running out of cleaning supplies in your store then repurchasing the same supplies do little research and buy less toxic products for your store or with the help of DIY online you can make your own cleaning supplies.
For example, I have learned a simple DIY of mixing water and vinegar to make a floor cleaner within no time.
2) Switch to energy-efficient light: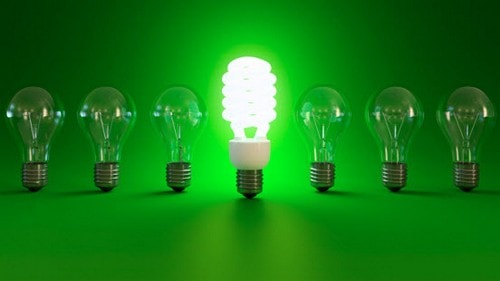 Switching to energy efficient lights such as Compact Fluorescent Lights (CFL) or Light-emitting Diode (LED) at the place of older or incandescent fluorescent light bulbs. You can save on electricity expenses and use that saved money for other projects.
3) Create a living wall:
Make a wall full of indoor plants. It has two benefits. One is that your consumers will feel like being in a natural environment when they are your store and they would love to spend time here and it will also indicate your efforts of green retailing.
Second is that you don't have to spend additional money to improve the air quality of your store. it might cost you a little bit initial investment but it is an only a one-time investment.
4) Buy used fixtures:
A great way of saving money as well as going green is to buy used fixtures. It will be good if you can find used fixtures made of natural materials rather than spend a huge amount of money on metal or petroleum plastic made shelves.
A Men's apparel store in Baltimore uses only antique wooden made shelves and cabinets throughout the store. in addition to being green and inexpensive, it gives and royal and antique look to the whole store.
5) Buy energy efficient equipment: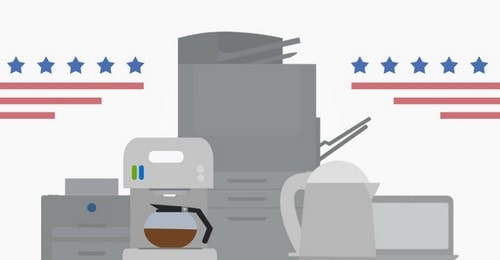 Nowadays, as more and more people are becoming aware, they want to use equipment which is energy efficient. Therefore, companies selling this equipment are producing energy efficient equipment and use it as an additional feature advertise to sell their products.
Therefore, when you are buying equipment for your store such as a computer, fax machine, printer, refrigerators, etc. for your store then compare the star rating of energy efficiency for the equipment and buy only equipment with highest star rating.
In addition to this, you can use many other technologies which can help you in reducing energy consumption.
6) Make Bags and Receipt optional:
Don't use plastic bags in your store instead use jute made or paper made recycled and reusable bags. You can ask your customers if they need a bag and encourage them to bring shopping bags from home. You can tell them If they want to save trees and want to get an electronic receipt sent to their email address.
In this way, you will be reducing paper wastage as well as you will acquire an email list of your potential customers for future marketing purposes.
7) Turn it down:
Make sure that your store does not need light bulbs during the day. Design your store in such a way so that natural light from windows can be sufficient to light your store in the day time. In this way, you will be reducing light wastage as well as saving money.
8) Turn it off:
Many businesses keep their cash counters, computers, and other devices running throughout day and night rather than switching them off at night time. Try to switch off devices that you don't need to save power.
9) Cut packaging: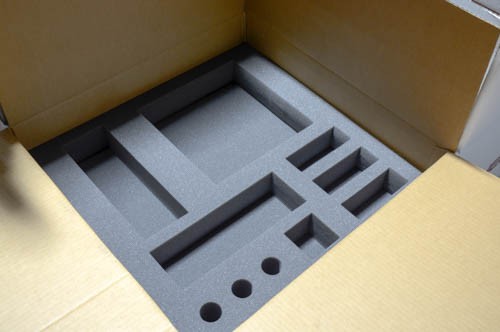 Buy products from vendors which don't waste much plastic or paper on elaborated packing. You can encourage your existing suppliers to deliver products in less elaborated packing which is less wasteful. Try to adopt recycling methods and go for compost technique if you run a restaurant.
Give training to your employees for creating less waste and recycle as much as they can and give rewards to encourage such behavior and also set guidelines for your employees to follow to reduce waste and cut on electricity.
10) Stock Green:
Take time and examine your merchandise lists sold by your store for metals, petroleum byproducts, or other non-replenishable materials. Spend time to find out about the similar products which are made of using renewable resources.
Learn about the place where your merchandise is being prepared and switch to a place which also favors green methods or the place which is near to you so that you reduce gas wastage as well as expenses for transportation.
Here is a video by Marketing91 on Green Retailing.
Advantages of Going Green
1) A healthier workplace: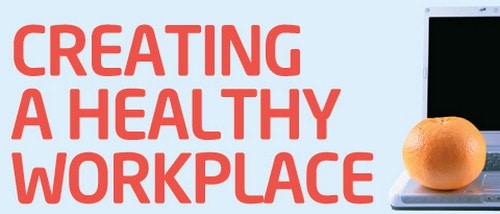 By opting green methods, you can turn your workplace into a healthier place. a healthier environment will help to increase the productivity of your employees as they will feel fresh, healthy, and happy and their sick leaves will decrease also.
Your employees will love to be in the workplace and your medical expenses will reduce significantly. Make small changes to make your workplace healthier such as provide organic food in the cafeteria, implement green themes at the workplace, reduce plastic usage, etc.
2) Less wastage:
One of the major advantages of going green is the reduced generation of waste which can save us money. For example, turning off computers after working hours will save us electricity and reduce your power consumption.
Reducing waste can be implemented in all parts if the office such as turning lights off, recycling papers, encouraging employees to bring their own mugs for coffee rather than using disposable glasses, etc. in this way, you can you will not only help your bottom line but also will help the environment.
3) Tax credits and grants:

Government offers many benefits (such as tax credits) to organizations which opt for green methods. Tax credits will certainly help you to increase your profits. To be able to receive these benefits company must opt for business practices which are acknowledged as environment-friendly by the government. For example, making the use of renewable energy resources and by converting fleet vehicles to electric or hybrid.
However, new entrepreneurs can receive grants from the US government known as EPA grant if they implement green methods in their business practices. In addition to this, 30% price cuts will be provided to businesses which implement solar energy for the power source of business.
4) Lower costs:
Going green may be initially expensive to implement. But once implemented properly it helps you to reduce your expenses and increase your profits. In addition to this, making small changes such as encouraging your staff to not to print emails, use fewer disposable cups for coffee, tea, or water, etc.
This will save you a lot of money every month which can be used to invest in other profitable places.
5) Consumer Demand: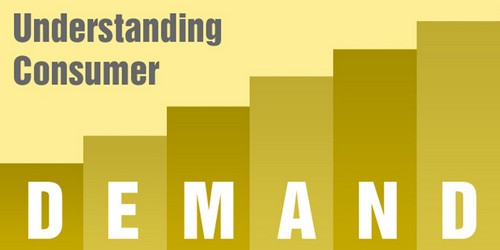 More and more people demand green and eco-friendly products all around the world. you can use "going green" as an advantage to increase the sales of your products. more and more people will prefer your products and you can have the best of both worlds reduced costs and increased profits.
6) Good PR:
There are many more benefits to going green other than saving money. One of the best advantages of going green is that the image of your organization will improve in the eyes of the general public. They will not only like but also respect your business.
You can improve your public relations by engaging your audience in green initiative campaigns.  Your marketing strategies should focus on all the green changes made by your company and also your future plans. using these tactics you can attract like-minded customers who have been loyal to your competitors.
7) Sustainable:
Going green ensures sustainability. According to a survey a company which chooses to go green when they start or during any time of their lives are far more sustainable than the companies which don't choose to go green.
If you combine both social and environmental components in your day-to-day work then you will go far more ahead than the companies which choose to do otherwise.
Disadvantages of Green Retailing
1) Initial costs can be high: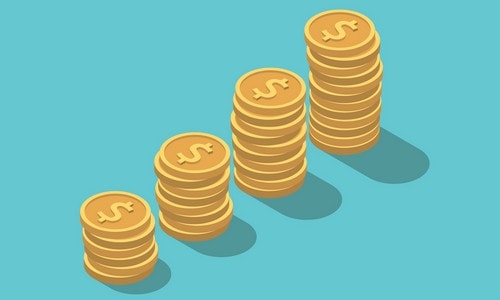 As going green is a new concept therefore, all technologies related to it is also new and are more expensive than conventional technologies. Therefore, going green and opting environmental technology can be expensive initially.
Let us take an example of installing solar power. Getting solar power is a costly process. even though later you will be able to save a lot of money on electricity bills but initially you will have to spend a lot of money.
2) It takes time:
Going green cannot happen overnight. When a well-establish company decides to go green then they have to make several changes and initially they may get the reluctance to change by their employees.
Therefore, you are required to give constant encouragement to your employees and also monitor them regularly to check whether they are abiding by the law or not. Obviously, it is time-consuming and will require extra efforts at your end but everything will be worth in the end.
3) Customer backlash:
However, customers will be happy if the company that they have been in connection with for a long time decides to go green. But it is imperative for the organization to make sure that they don't make any false claim and practice what they claim.
This process is called greenwashing when a company decides to go green completely. But in case customers find any false claims then the company can face a lot of backlashing.
4) The high cost of products:
Choosing green products over conventional products require a more financial investment. that whole expense goes on the shoulders of customers. they have to pay more for green products. there will be a segment of customers which will not be happy with the increase in the prices.
5) Complex business model:
Profit is the most important concern of every organization. When converting into green business a company needs to think about various factors along with the bottom line of the company. Therefore, a company needs to balance all three factors such as a planet, people, and profit.
6) You may need to find new vendors: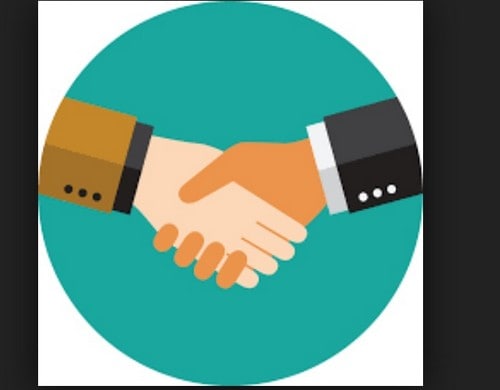 When a company decides to go green the first challenge comes in their way to find vendors which deliver green products to them. it will be a lot of work to find out new vendors and suppliers.
7) It requires dedication and a lot of efforts:
Going green is not easy. Especially when you already have an established business. therefore, if you decide to go green than you should dedicate yourself completely and be ready to put extra efforts to accomplish this.
Similar to life, choosing to go green will have both advantages and disadvantages. However, the end result is important. You will be appreciated by your consumers for your efforts which will get you the loyalty of customers and increase your profits.
Above this all, you will be doing your part to save mother earth. your efforts can help in extending the life of the earth.
Liked this post? Check out the complete series on Retailing