Definition
A convenience store can be defined as a retail business designed by keeping the convenience of its customers in the center. Therefore, these stores are located at convenient locations where people can quickly purchase a vast number of products such as grocery items, food, and gasoline, etc.
What is a convenience store?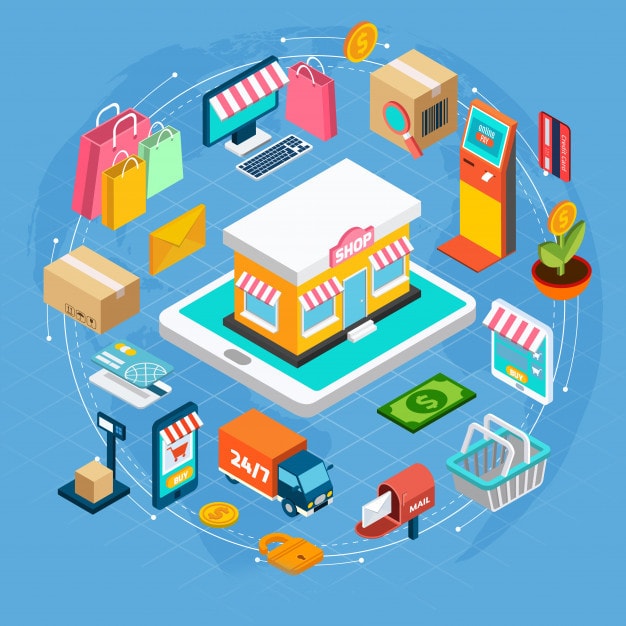 A convenience store or shop is a retail shop usually located around the corner where you live. It stocks all the essential goods such as groceries items like eggs, bread, butter, and milk, over-the-counter medicines, coffee, snacks, tobacco products, and soft drinks, etc. The convenience stores are referred to with various names such as corner shops, corner stores, or C-store.
Some convenience stores also sell alcohol. However, it is not permitted in every jurisdiction. There are very few jurisdictions that allow the sales of alcohol. Some convenience stores sell limited alcoholic products, the products that have low alcohol content in them such as beer and wine.
In addition to this, these stores also provide other small services that people might need from time-to-time. For example, these stores offer wire transfer and money order services as well as keep a photocopier or fax machine services at a small cost per copy.  The convenience stores are different from general stores and village stores because the convenience stores are not located in rural areas and are used as an alternative to the larger stores.
In some countries, convenience stores are part of gas stations or petrol stations, so that people can buy the goods that they need on the go or while filling their vehicle's tank with fuel. Such convenience stores can be located alongside a road, a bus or rail station, or near any other transport facility.
Convenience stores not only provide all the convenient stuff but also offer service to their customers for long hours. Many convenience stores remain open for 24 hours. That means a person can buy any goods at any time of the day.
People prefer to purchase goods from convenience stores only in emergencies as these stores sell products at a little higher price than the price provided by supermarkets or conventional grocery stores. The reason behind this is that these stores usually buy goods in small quantities as compared to supermarkets. Therefore, they are required to pay a high price per unit they purchase to the wholesaler. That does not mean that a convenience store is not a profitable business. They make for their loss by remaining open 24 hours of a day, serving at more locations, and having small cashier lines.
The following are a few characteristics of convenience stores.
The size of the convenience stores is less than 5000 square feet.
The convenience stores provide off-street parking as well as easy pedestrian access.
the convenience stores serve 24 hours a day or for extended hours, seven days a week.
The product mix of convenience stores include items like snacks, beverages, food items, and grocery items.
Examples of convenience stores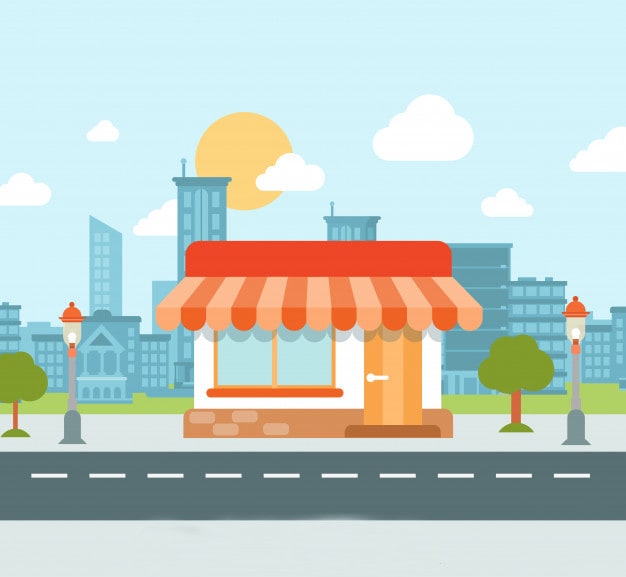 Here are a few examples of different formats of convenience stores all around the world. Let us learn about them one by one.
1. Kiosk
The kiosk format of convenience stores is the most basic format of convenience stores. These stores are usually less than 800 square feet and provide little bit additional revenue other than the revenue generated by the gasoline sales. However, selling gasoline is always the priority of the store owner as the store owner is usually a petroleum marketer or an oil company. Therefore, the kiosk stores focus on fast-selling goods such as tobacco, snacks, beverages, and confectionaries.
These stores don't provide any type of foodservice or sell grocery items. The stores earn only ten percent of their total revenue by confectionery of sale items and food items in stores at such locations. These stores provide parking only at the pump and the working hours of such stores largely depend on the location of the store and the inclination of the store owner. These stores don't have regular customers. Most customers of these stores are usually people in transit or local people stopping to buy gasoline.
2. Mini Convenience store
The mini convenience stores are a little larger than the kiosk stores. This store format is usually 800 – 1200  square feet in size and is adopted popularly by oil companies, and the significant emphasis is given on the sales of gasoline. However, in mini convenience stores, the store sales make up a large portion of the total sales revenue generated by the store.
These stores sell a minimal selection of grocery items, and at the name of food services, these stores sell prepared sandwiches. These stores don't provide separate parking other than the parking space provided at the pumps. Although very few mini-convenience stores also offer a modest striped parking space. These stores remain open for usually 18 hours to 24 hours. The frequent customers in such stores are the people stopping to buy gasoline. There are a few mini-stores (of same-store size) in urban areas that don't sell gas and sell groceries and other essential items only.
3. Limited selection convenience stores:
Limited selection convenience stores fall in size range of 1500 – 2200 square feet. The convenience stores of these sizes are becoming quite popular, and their numbers are increasing. These stores are run often by oil companies, and because of their large size, they are converted into two-bay service stations.
The gasoline and store sales both are an essential part of the store sales and equally contribute to the profitability of the store. These stores are different from the kiosk and mini convenience stores as they offer a broad range of product mix and grocery items. However, these offerings are still less than the offerings provided by a traditional superstore.
These stores also offer a large number of food services such as hot dogs, burgers, popcorns, and nachos, etc. But it doesn't mean that these services make a large portion of store customers. The gasoline customers still make up the central portion of the customer base of the store. Some limited selection convenience stores provide striped parking in some areas and provide service for 24 hours of a day.
4. Traditional convenience stores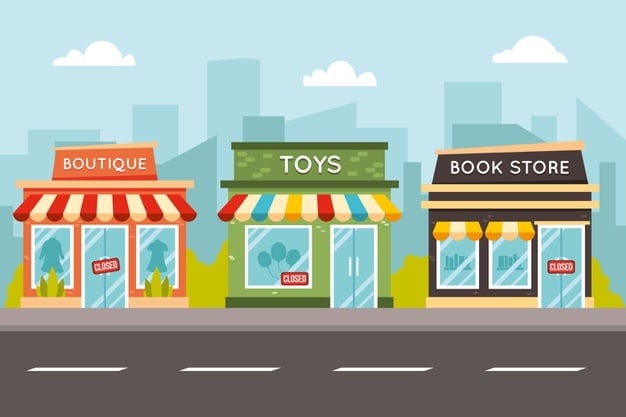 The traditional convenience stores are the most common type of convenience store, and many original convenience stores fall under this category.  The size of traditional convenience stores is usually 2400 – 2500 square feet. These stores offer quite a more extensive range of product mixes such as bakery, dairy, beverages, snack food, grocery, tobacco, confectionery goods, health and beauty products, prepared foods to go, frozen or fresh meat, gasoline, and various other items.
The traditional convenience stores usually provide approximately 5-12 parking spots and are easily accessible by pedestrians. These stores remain open as per the sales volume of the store and the location of the store. However, a large number of stores provide 24-hour services.
An extensive convenience store range usually owns traditional convenience stores. However, oil companies also build convenience stores in this size range.
5. Expanded convenience stores
The expanded convenience stores fall under the size range of 2800 to 3600 square feet. The highest growth is seen in this type of convenience store. Because of their large size, these stores have more shelving space and can accommodate many products. In addition to this, these stores also provide space for fast food operations and seating space for customers.
Because of the large size, these stores are taking advantage of the niche of supermarkets which are usually established in 40,000 square feet space. Several store chains are taking advantage of this "superette" approach. However, many store chains are adopting expanded convenience stores to increase their profit margin by including fast food services.  As the profit of small services such as gasoline increases, the companies try to make fast food services as essential services.
These stores sell all the traditional convenience store products and usually serve for extended hours or 24 hours. Parking space is an integral part of these types of stores. Therefore, you will often find 10-20 parking spots in expanded convenience stores.
The regular customers of this type of convenience stores are not only gasoline buyers. But the sufficient parking space, sitting area, and a large number of grocery items attract different categories of customers such as senior citizens, women, college-going students, and mothers with young toddlers.
6. Hyper Convenience store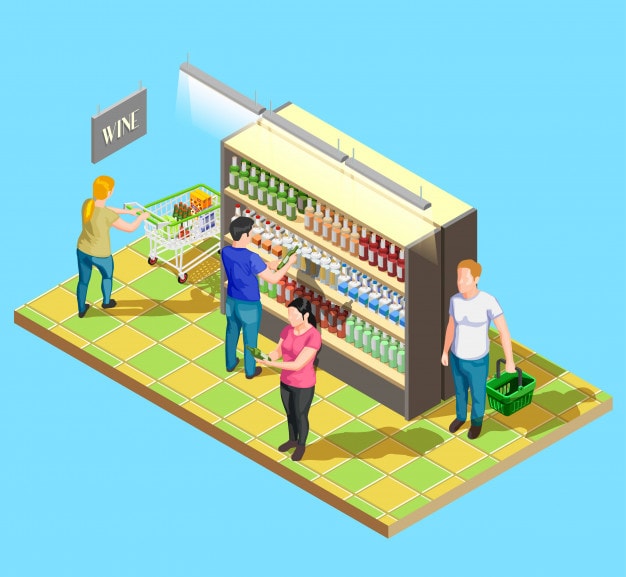 The typical size of hyper convenience stores falls under the range of 4000 – 5000 square feet. This type of convenience store is quite large. Because of its vast size, they usually offer a large number of convenience items in specific departments allocated for the items.
For example, in a hyper convenience store, you might find a bakery, fast-food section, sitting area, and a pharmacy all in one store. However, like other convenience stores, the gasoline stations are not essential for hyper convenience stores, but you will find many hyper convenience store owners also selling gasoline.
Because of the variety of services provided by such stores, it is evident that people will spend a significant amount of time in these stores. Therefore, these stores need to offer a substantial amount of parking space for their customers.
These stores provide services for extended hours but not for 24 hours a day. In addition to typical convenience store customers, these stores also attract senior citizens and families. In many places, these stores also serve the purpose of mini-truck stops which have a significant impact on the product mix sold by the store and its typical customer base.
Liked this post? Check out the complete series on Retailing