A marketing campaign that improvises as per the inclinations, preferences, and reactions of customers to make the campaign more relevant and personalized is understood as Interactive Marketing.
We all know that marketing is one of the most important and crucial aspects of a business.
A business with a great idea has still no meaning if its marketing techniques and strategies are not up to the mark. It helps a business grow both from a business reputation and profitability perspective.
Marketing includes a lot of elements and is spread in many areas. There is marketing intelligence that helps in managing, organizing and storing big data, transactional marketing, relationship marketing, etc.
Amongst all of these, one is interactive marketing.
It is a type of marketing wherein one to one processing takes place.
In interactive marketing, the process reacts and changes based on the activity of individual customers and prospects.
There are further two subcategories of marketing, namely, standard direct marketing and trigger-based marketing.
Interactive marketing is an example of trigger-based marketing, as there is a reaction to the actions of consumers and prospects.
It clearly shows that the latter is dramatically more effective than the former.
Let us now understand what interactive marketing is-
Introduction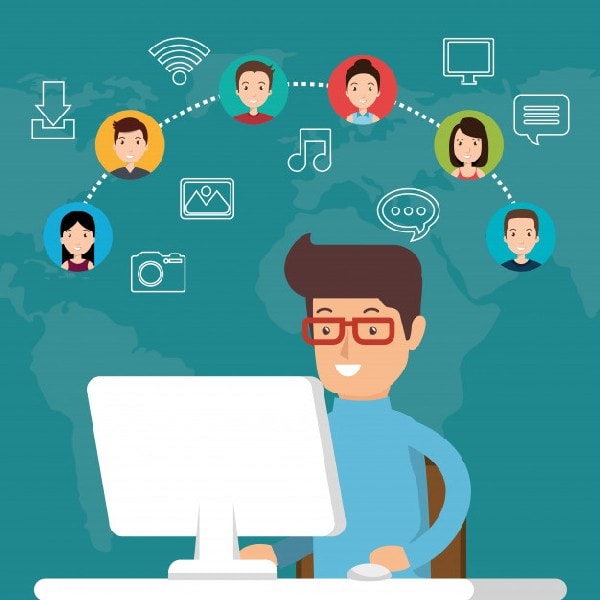 Interactive marketing is a kind of marketing technique in which the marketer depends on the customer's feedback and their preferences to generate new and better marketing messages.
It creates a bidirectional passage between the company and its clients or customers.
In simpler words, marketers in interactive marketing follow their customers instead of leading them.
Customers are guides in disguise as they provide with opinions and choices, based on which new developments take place.
What is Interactive Marketing 
In interactive marketing, the advertisement gets to be a dynamic process.
The customer doesn't lead then but is a follower instead.
Customers are invited to give their personal preferences, provide their feedback. They can even offer up demographic information. It can be beneficial in guiding the advertising efforts.
It can take into many forms, but search engine marketing is one of the most common. Like, one can search for particular products and their pros and cons. There, if SEO strategy is used, it can appear above all.
Haircare products or any toothpaste, they can share your product if you have balanced your shampoo or relevant items.
Marketing strategy is an interactive way, and it has several pros over traditional marketing.
Comparing this strategy to conventional, its first and foremost thing is cost.
Digital marketing and other stuff that is into online advertising are comparatively cheaper. TV, radio, print often produce more excellent rates of return.
Online advertising is preferred these days because everyone uses online media, but not everyone uses radio. Also, companies should be concerned about the cost, which should be low and reduced among the same results.
For customers, this interaction marketing produces opportunities.
It can help them to unfold and grow their products and brands. Customers are the base of this marketing strategy.
The company gets more ideas from the customer if they work on sending responses, thoughts on online forums, emails, videos or similar.
The company can use their ideas and suggestions to boost up the strategies for their company. This can increase a customer's sense of respect.
6 Types of Interactive Marketing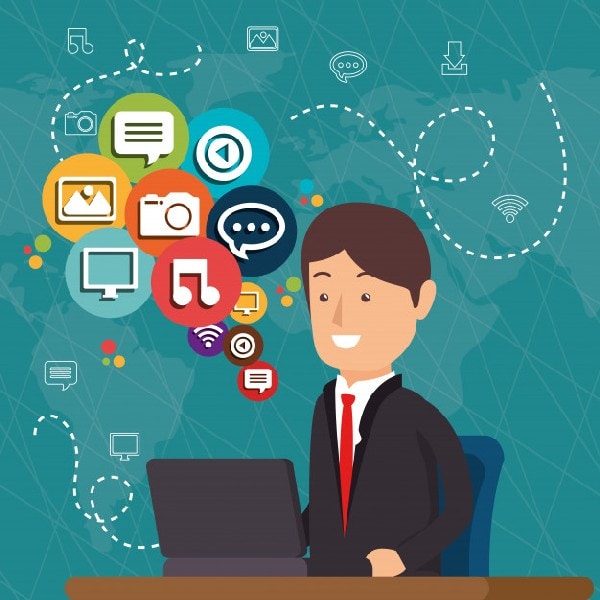 There are several types of digital advertising on the internet.
Contextual ads and banner ads are included in these Contextual advertising ads that can be used as the page's content on the pages. On the other hand, there are banner ads.
These banner ads are to advertise on several websites, taking the user back to your brand.
2. Email Marketing 
This marketing strategy is a low-cost form that allows getting the email subscribers.
And those subscribed emails can further be used for sending ads. Not just ads, but special offers, newsletters and much more via email.
Also, next-level personalization can be done by segmenting the email list based on gender, previous purchasing, or likes and dislikes.
Videos, blogs, podcasts, company websites are some tactics that are included in content marketing.
This strategy can make your company get noticed. One can publish content about their company or products or anything.
4. Search Engine Marketing 
Pay-Per-Click advertising and that of Search Engine Optimization are included in this one.
Search Engine Optimization (SEO) is a tactic of boosting the websites to make it appear higher in search results. Through this, one can expand the possibility of making their websites appear above the rest of all.
Meanwhile, Pay-Per-Click is marketing alongside the organic results in a user's search results. The customer can pay each time they click on the ad.
5. Mobile Marketing 
This category includes the popularity of tablets and smartphones.
Text message marketing, development and promotion of mobile applications, and the websites can be served as a marketer.
The websites and others are designed to be used effectively in mobile devices. They can also be termed as "Responsive sites".
6. Social Media Marketing 
It's most common after the mobile marketing types of interactive marketing.
Facebook, Twitter, Instagram, LinkedIn are some relevant social media handles for interactive marketing.
It has thousands of channels to pull from and include community groups where like-minded and straightforward people can promote their works. Also, they can interact and get engaged with their favorite brands and products.
Also, sponsorship, widget, targeting, and offline activation can be included in the forms of interactive marketing.
Implementation of Interactive Marketing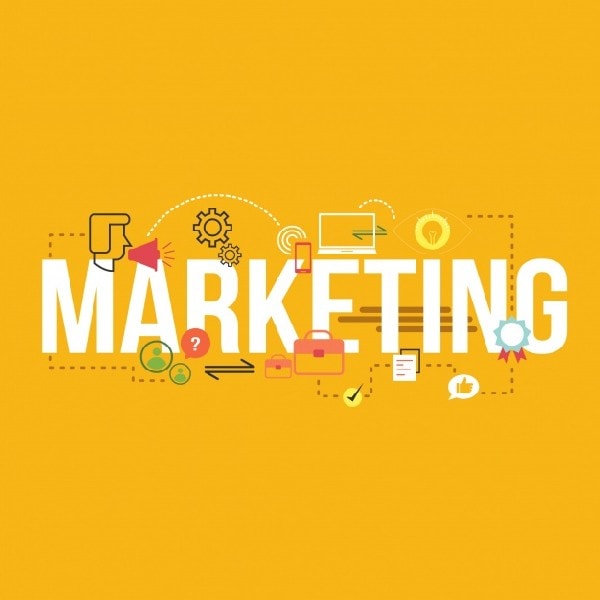 Interactive marketing is often referred to as event-based or event-driven marketing or even trigger-based marketing as its foundation is a reaction to what a customer is up to and driving up marketing effectiveness.
Now, if one wishes to implement an event-based campaign, he or she needs to go through the following five key processes to expedite its implementation-
1) Identify Triggers for Interactive Marketing
The first and most paramount process is to identify triggers.
Triggers can come from a variety of sources. These can either be from data analysis, customer feedback or staff brainstorming.
Diagnosing a set of triggers that is right and beneficial for the company or organization is the crucial process.
2) Create Responses for Interactive Marketing
As easy as this may sound, it can be one of the exhausting parts of the entire process.
Once a potential and significantly right trigger has been identified, it is necessary to create a response for it that will drive the right action.
3) Evaluate Success for Interactive Marketing
Like in any other marketing method, even event-driven marketing demands the need to measure and demonstrate success.
Based on the success rate, further strategies are designed and implemented.
4) Operationalize your interactive Marketing Campaign
In traditional direct marketing, one may find running 10, 20 or even 30 campaigns a week, month or quarter to be a big deal.
On the other hand, in interactive marketing, there may be as many as 50, 100 or even 300 campaigns running on a single day.
It is necessary to automate the whole process to ensure that this process is smooth and streamlined.
5) Optimize your Interactive Marketing
Since in interactive marketing, there can be hundreds of campaigns running in just one day, it is a possibility that the same customer will be a part of more than one campaign.
Then in which campaign will the customer be put? The Optimization process answers these kinds of questions.
All these processes are essential for the implementation of interactive marketing and missing out on any will result in improper outcomes.
Who employs Interactive Marketing 
Interacting Marketing is the most common form of marketing.
Companies with lower outcomes and localized ones can also maintain blogs and websites. This is just because of the uncomplicated web design tools which make it easy and cheap to access. One can develop websites and promote their brand.
Also, people say that larger companies are the ones most interested in interactive marketing. That is because they have the technical resources.
They can build expansive websites and dynamic design ads and films for their company.
YouTube videos and those websites which provide an area of specialization after subscription can be used for promotion.
Best practices for Interactive Marketing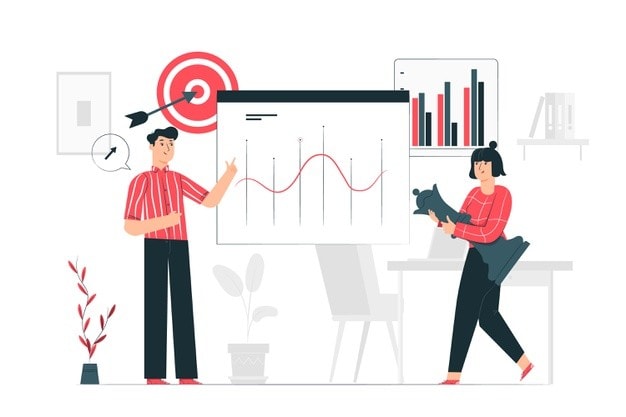 Multimedia tools can be used to confess a story. It can help to reinforce the image of the brand in the minds of consumers. They can even feel connected; people love to read. Tell them in their style; they will love it.
Plagiarism and copying are wrong; be it in writing or advertising. Try to be innovative and create it in your personalized way. Make the ad experience unique.
Include a Compelling Offer
Every customer loves exclusive deals and offers. One can use their targeting capacity and abilities for online advertising.
It is the best form of promotion. One can use this tool in the way of image, text, videos or even games: the easiest and the cheapest of all.
Make the ads user-friendly as the online ads should be intrusive also.
Sharing and transmission through the web should be made accessible. It can help your message or offer or ads of your business go viral.
The engagement of customers will make them get inclined to buying your product. Use online tools and stuff to create marketing messages engaging. It can attract your customers.
High return on investment is what people prefer. Use any tool which has shown credible and effective return over investment.
Advantages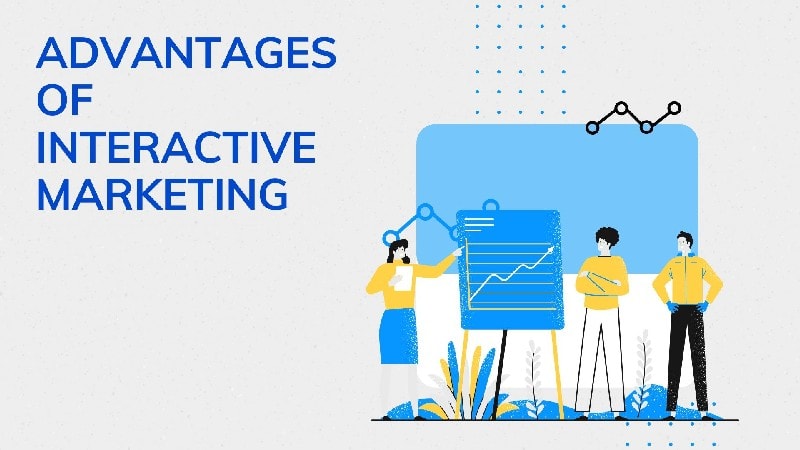 Interactive marketing has several significant advantages over traditional marketing methods.
Cost; advertising costs for online marketing are significantly less than television, radio, or print ads.
Customer feedback; it is easier to gain knowledge of the customers online as their personal, as well as demographic details, are revealed based on their reaction and behavior. On the contrary, it is not feasible in the traditional ways.
Favorable; interactive marketing is undoubtedly more convenient as it allows customers to talk over online forums, social media sites, emails, etc. The more they discuss it, the more it comes into notice and becomes a preference for a company.
Usage of Interactive Marketing
Interactive marketing is used wherever there is a need for improvement from a customer's point of view.
With the growth of inbound marketing and nurture campaigns, interactive marketing has become useful in almost all organizations:
Companies with high transactions as well as low transactions
Management of pre-sale prospect and post-sale customers
Interactive marketing has become applicable in all these businesses, and it has resulted in improving their customer relations.
Disadvantages

Interactive marketing needs detailed implementation and planning.
One has to set up specific plans to execute it for the triggered audience. Here, let us discuss the drawbacks which make this interactive marketing a bit bland.
Not everyone is the same. In an elaborated way, it means that you have to take care of every single detail you're adding in your ads, it should please every customer. Interactive marketing works a great deal on probabilities.
It can be confusing at times because one can't judge the entire likes and dislikes of their customers. If someone buys an item X and Y, and the other person also prefers it, that doesn't mean everyone wants it. Some can ask for a different item named Z.
It can sometimes make your customers feel like you don't care about their preferences.
Some customers don't prefer anyone's nose in their business. If a customer provides their details and you keep track of their every step, this is not appreciated by customers.
Although you need to keep track of them to check what are their likes and dislikes, this can offend the customers sometimes.
A career in Interactive Marketing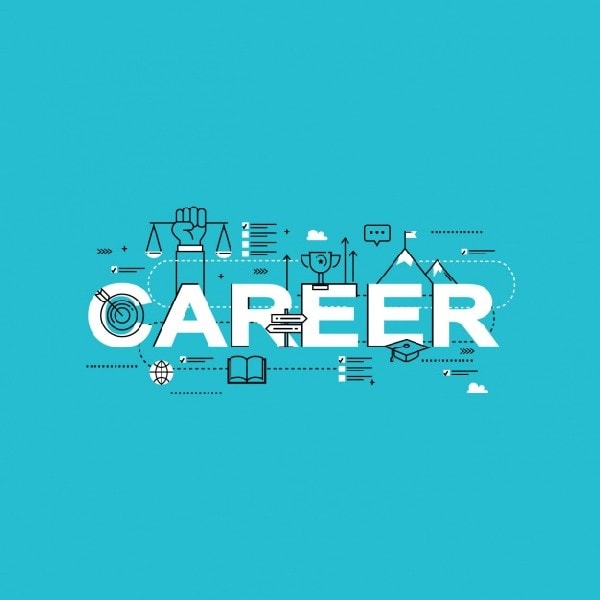 Interactive marketing is a vast field in itself. People can find numerous job opportunities in this section of marketing, as well-
1) Email Marketing Manager
An email marketing manager does everything related to emails; it is planning, implementation and tracking campaigns of email marketing. They are in charge of designing email ads, monitoring their sales, etc. The job requires excellent technical skills.
2) Interactive Designer
These designers are responsible for creating all kinds of tools and interfaces that are available on the web. The interaction of devices with the internet is one of their primary concerns.
Their tie-up with marketers is in close connection, to improvise the operations and appearance of ads.
3) Social Media Strategist
They are employed to take care of the company's social media marketing efforts. Social media strategists manage Facebook pages, sends Tweets, promote on Instagram and even upload YouTube videos.
Their profile demands to find social media platforms to connect with customers. Apart from the job opportunities mentioned above, there are many more that one might want to explore.
Interactive Marketing Wrap Up!
While traditional marketing continues to be one of the easiest and direct methods of marketing and engaging with the audience, it fails to have a clean two-way process.
Interactive marketing solves this problem as it provides a smooth transition between the company and its customers.
With interactive marketing, implementation and improvement of products or services get refined and comfortable. As it revolves around customers and their preferences, it efficiently generates products based on their needs. It proves to be an asset to the company.
The influence of marketing is stronger than one can even realize. Interactive marketing is such a powerful tool for a business's growth and evolution.
By taking this online strategy, one can make their brand work progressively as the customers are treated leaders here. It makes them feel respected and preferred. Implementing what is required can work best with this interactive marketing.
So, how important do you consider interactive marketing in increasing conversions? Share your views with us in the comments below.