What is Brand Licensing?
Brand licensing is the process of renting or leasing an intangible asset such as a brand name, logo, or other elements of your brand to a third party in exchange for money or other consideration. It is often used by brands to extend their reach, as well as to increase revenue.
It can be used to create a variety of products such as apparel, accessories, toys, and home décor. It is also used to extend reach into new industries such as consumer electronics and food & beverage products. It can also help companies to establish relationships with retailers and distributors in order to increase their sales channels.
Brand licensing is a key part of the global licensing industry, and it is becoming increasingly important for brands to have an effective brand licensing strategy. It involves entering into a contract with a global licensing group, or one of its partners, to produce and market licensed merchandise. Brand licensees are then responsible for producing and distributing products in accordance with the agreement, as well as meeting the Brand's standards of quality.
When creating a brand licensing contract, Brand and Brand's global licensing group will need to consider several key aspects, such as product categories and areas of distribution. The brand will also need to consider the financial terms of the agreement, including royalty payments and how these funds will be allocated.
Why is Brand Licensing Important?
Brand Licensing is important because it allows companies to capitalize on the popularity and recognition of their brand, while still ensuring that they maintain control over how the brand is used.
It can also help to create additional revenue streams for companies, as well as generate new customers and expand into new markets. By partnering with a licensor, companies can also benefit from the knowledge and expertise of the licensee to help create high-quality products for their consumers.
Licensing Terms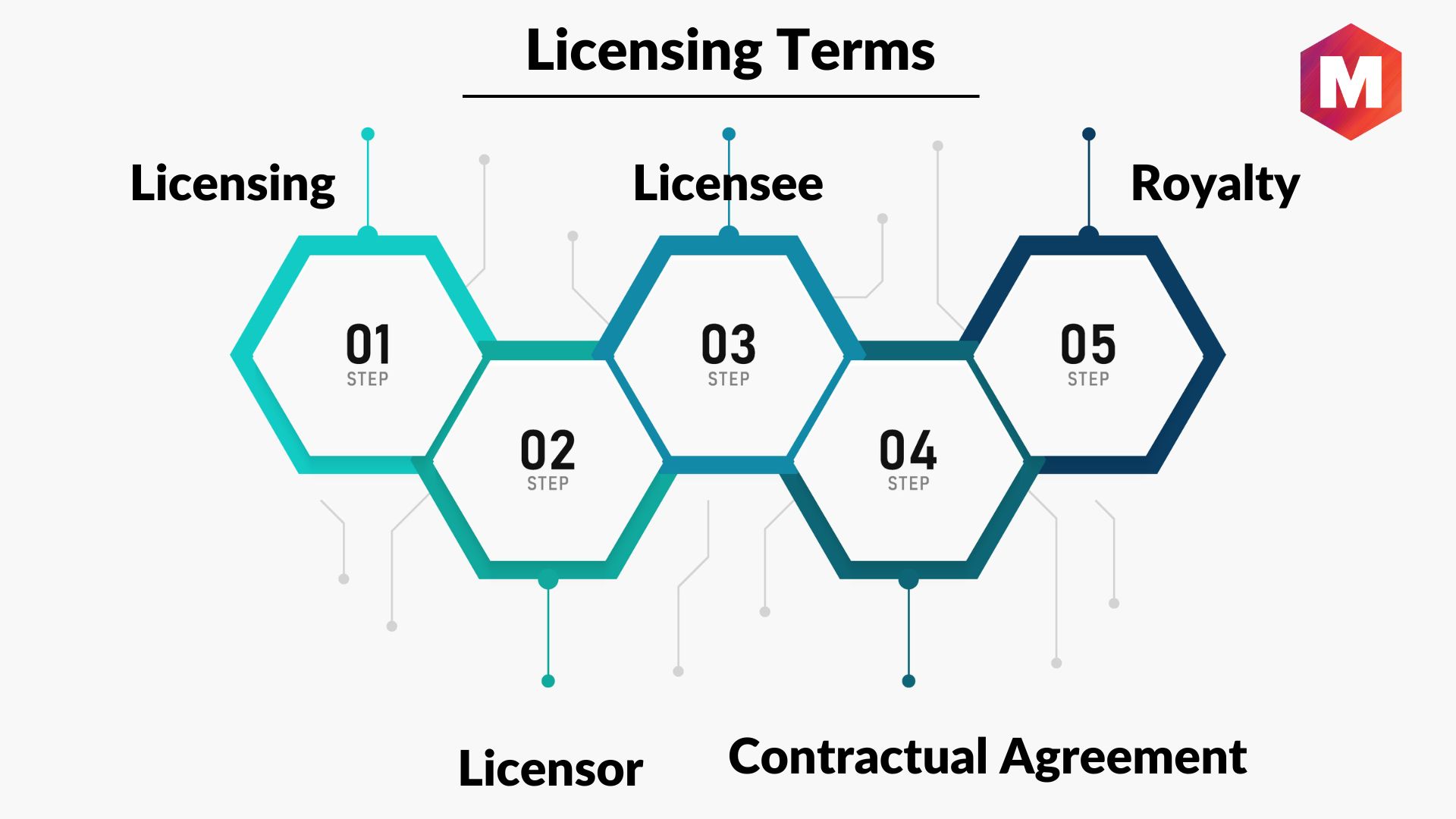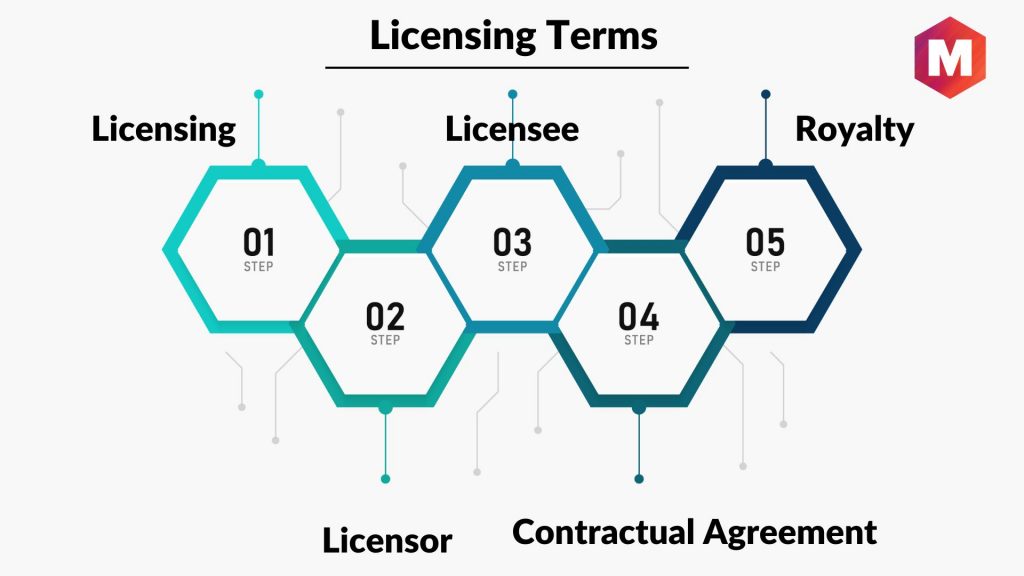 1. Licensing
It is the process by which a company grants permission to another party to use its brand name, logo, and other forms of intellectual property in return for royalties.
2. Licensor
The company owns the brand and grants permission to another party (the licensee) to use its intellectual property in exchange for royalties.
3. Licensee
The party that is granted permission to use the licensor's intellectual property in exchange for royalties.
4. Contractual agreement
A written contract between the licensor and licensee that outlines the terms of the licensing agreement, such as royalty fees and brand usage rights.
5. Royalty
A payment made by the licensee to the licensor in exchange for the use of its intellectual property. The royalty fee is typically a percentage of sales generated by products or services using the licensed brand.
Stages of Brand Licensing
1. The product licensor chooses the item they want to license
The product licensor typically chooses an item that is in high demand, has market potential, and can be effectively marketed to consumers.
2. The licensee creates a prototype of the product
Once the licensor agrees to the licensing deal, the licensee will create a prototype of the product they plan to produce. This involves researching materials, refining design elements, and perfecting the product to a high-quality standard.
3. The licensor agrees to the licensing deal
After the prototype has been created, the licensor will review it and agree to the licensing deal if they feel it meets their standards. At this stage, any contractual agreements between the licensee and the licensor will be discussed in detail.
4. The licensee starts selling products to retailers
Once the licensing deal is finalized, the licensee will begin producing and selling the product to retailers for consumers to purchase. Licensing grants access to a wider market which can result in increased profits for both parties involved.
How to License Your Brand?
1. Conduct research and assess the market
Licensing is an effective way to extend your reach into other markets, but it's important to research the market and assess potential licensees before signing any agreements.
2. Develop a licensing strategy
Once you have an understanding of the market, you can begin to develop a licensing strategy that outlines your goals and objectives for entering into a brand licensing agreement.
3. Protect your intellectual property
Licensing involves granting permission to another party to use your intellectual property, so it's important to ensure that you protect your rights through a legally binding contract.
4. Select appropriate licensees
It's important to select the right licensee for your brand. Look for companies that share similar values and have experience in manufacturing, marketing, and distribution.
5. Negotiate the terms of the agreement
Once you've selected a licensee, it's time to negotiate the terms of the agreement. This includes outlining royalty fees, brand usage rights, and other clauses that protect both parties in the event of any disputes.
6. Finalize and implement the agreement
Once both parties are in agreement, it's time to finalize and implement the agreement. This includes signing a legal contract and ensuring that all terms of the licensing deal are adhered to by both parties involved.
How to Create a Brand Licensing Agreement?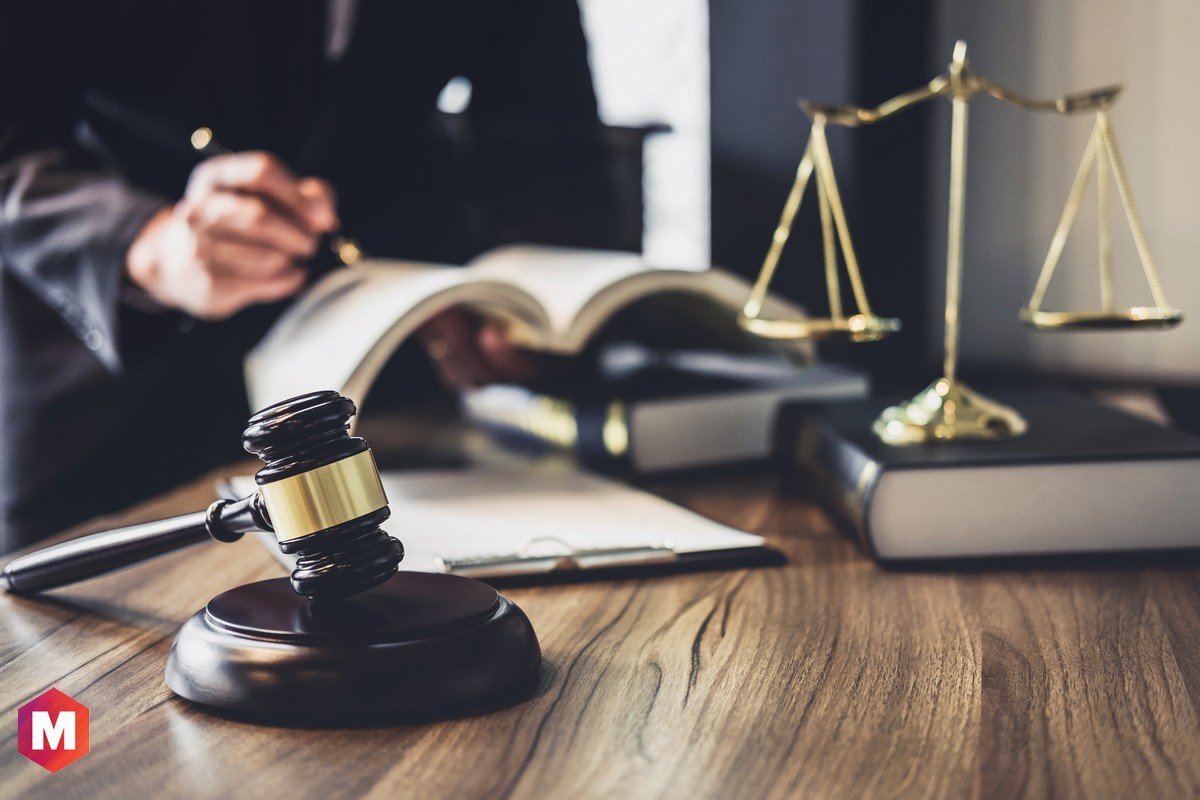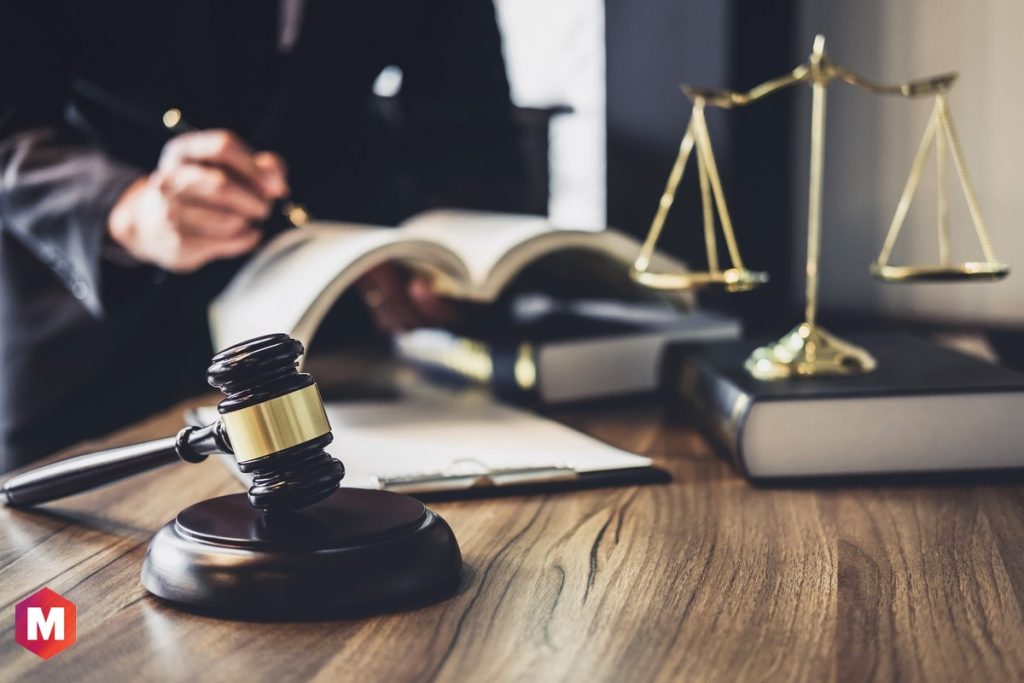 1. Work with a lawyer
Licensing agreements are legally binding contracts, so it's important to work with a lawyer to ensure the agreement is properly drafted and in line with all relevant laws.
2. Define the intellectual property being licensed
It should clearly define which intellectual property is being licensed and outline how it can be used by the licensee.
3. Exclusivity
Licensing agreements should include an exclusivity clause that specifies that the licensee is the only one allowed to use the licensed intellectual property.
4. Royalties
Agreements should also outline how much money the licensor will receive in royalties for each product sold by the licensee. This amount should be negotiated in advance.
5. Quality insurance
It should also include a quality assurance clause that ensures the licensee will maintain high standards of quality in their products.
6. Timeframes
It should specify the duration of the agreement, outlining when it will begin and end as well as any renewal options available.
7. Geographic regions
It needs to specify which geographic regions the licensee is allowed to sell products in.
8. Shipping responsibilities
It should also outline who is responsible for shipping and handling costs associated with selling products.
9. Termination
It should include a termination clause that outlines what happens in the event of a breach of contract or if either party wishes to end the agreement. This ensures that both parties understand their rights when it comes to ending the agreement.
10. Review and sign the agreement
It should be reviewed by both parties before signing to ensure that all terms and conditions are clear. Once both parties are in agreement, the agreement should be signed and implemented. This final step will ensure that all terms of the agreement are properly enforced.
Types of Licenses
Copyright: A copyright license grants permission to use copyrighted material, including books, music, software, and other published works.
Patent: A patent license grants permission to use an invention, such as a device or process.
Trademark: A trademark license grants permission to use a logo, slogan, or other brand-identifying symbols.
Trade secret: A trade secret license grants permission to access confidential information that is not publicly available. This information can include anything from recipes to manufacturing processes.
How can licensing benefit me or brand owners?
Increasing awareness and marketing for our key intellectual property: Licensing agreements can be used to increase awareness and marketing for our key intellectual property, such as a logo or slogan. Brand licensees may use the intellectual property in their own products or marketing material, which can reach a wider pool of consumers.
Borrowing the competency of licensees: It also allows us to borrow the competency of our licensees. This is especially useful when we have limited resources or expertise in certain areas. Our licensees can use their specialized knowledge to develop products or services that best utilize our intellectual property.
Alternative to brand extension: Licensing can be an effective alternative to a traditional brand extension strategy. Brand extensions involve introducing a new product or service that is closely related to the core brand, which can be risky and costly. Licensing, on the other hand, allows us to earn revenue from our intellectual property without taking on additional risk.
Protection across up to 45 different trademark classifications: It can also protect our brand across up to 45 different trademark classifications, ensuring that no one else has the right to use our intellectual property. This is especially important for brands that have a large global footprint and need to secure their intellectual property in multiple countries.
Reaching a wider pool of consumers: Licensing can also help us reach a wider pool of consumers. By partnering with licensees in different regions, we can tap into new markets and expand our customer base. This can help increase exposure and sales for our products or services.
How do retailers and manufacturers benefit from licensing?
Manufacturers: It can benefit manufacturers by allowing them to produce products that use a brand's intellectual property. This can help increase production efficiency, as well as provide access to a larger pool of consumers. Licensing also allows manufacturers to borrow the competency and expertise of their licensees when developing new products or services.
Retailers: Licensing can benefit retailers by providing a wider selection of products and services to offer their customers. Retailers can also use licensing agreements to promote their own business, as well as the brand they are working with. It also allows retailers to gain access to new markets and tap into customer segments that may not have been accessible before.
In general, licensing is a good idea for both retailers and manufacturers because it builds awareness for products and services while also increasing sales. Licensing provides companies with a way to make money from their intellectual property without assuming extra risk. By partnering with the right businesses, retailers and manufacturers can use licensing to expand their operations and reach more customers.
Examples of Brand Licensing
One of the most famous examples is Coca-Cola's Brand Licensing program. This program allows manufacturers and retailers to produce, distribute, and market products that carry the iconic Coca-Cola brand name.
Other notable examples include Nike's Licensing program with Hurley International, which allows Hurley to manufacture, market, and distribute products with the Nike Brand name.
Similarly, Sony's Licensing program allows third parties to produce video game consoles and handheld devices with their iconic brand name.
Disney's Licensing program is one of the most well-known in the world. Through its Licensing program, Disney allows third parties to produce and distribute products ranging from toys and apparel to home décor and food items with the beloved Mickey Mouse Brand name.
Global Brand Licensing Industry
The licensing industry is a global phenomenon worth billions of dollars. It allows companies to capitalize on the value of their intellectual property and expand into new markets and industries. It also helps strengthen existing relationships between brands and customers.
The revenue for the Intellectual Property Licensing industry is $60.8 billion and will continue to grow in the coming years. It has become an indispensable tool for companies looking to increase their brand recognition, market share, and sales. It also helps protect a company's intellectual property by keeping it out of the hands of unlicensed third parties.
What to include in a brand licensing agreement?
Establish ownership of assets: Licensing agreements should always begin with the establishment of ownership, i.e., who owns what and why. Brand owners must clearly define the scope of their licensing agreement in order to avoid any confusion or disputes down the line.
Mention the subject in detail: The Licensing Agreements should be detailed and precise when it comes to the products or services that are being licensed. Brand owners should include specific product categories, materials, and other details to ensure the scope of the license is clearly defined.
Make sure the titles and definitions are clear: Brand owners must ensure that all titles and definitions used in their licensing agreements are clear and concise to avoid any misunderstandings or disputes.
Details about the license: Brand owners must provide detailed information regarding the type of license they are providing such as non-exclusive, exclusive, and territorial licenses amongst other details.
Exclusivity and territory: Brand owners should also include exclusivity clauses in their licensing agreements to ensure that their licensee is the only one authorized to produce and distribute the product in a specific area.
Start and end dates of the licensing agreement: Brand owners must also include start and end dates for their agreement. This helps Brand owners protect their intellectual property by ensuring that the licensee is not using their Brand name beyond the negotiated period.
Include sales monitoring and quality assurance: Brand owners should monitor the licensee's sales data and ensure that they adhere to quality standards set by the Brand owner.
Add payment details: Payment terms, royalties, fees, etc., should be clearly outlined in any licensing agreement.
Factor in government regulations: Brand owners must factor in any applicable governmental rules or regulations when drafting up a licensing agreement.
Mention any restrictions: Brand owners must ensure that they list out any restrictions in the Licensing Agreement to avoid confusion or disputes with the licensee.
Do your due diligence and vet the licensee: Brand owners should do their due diligence when selecting a licensee to ensure that they are reputable, reliable, and trustworthy.
Non-disclosure agreements: Brand owners should include a non-disclosure agreement in their licensing agreements to protect confidential information about their Brand.
Factor in unforeseen circumstances: Brand owners should also factor in unforeseen circumstances such as changes in regulations or laws that may affect the license agreement by including provisions for these changes. This ensures that both parties are protected if something untoward occurs.
Advantages of Brand Licensing
Protection of intellectual property: It helps Brand owners protect their intellectual property by limiting the usage of their Brand and specifying how it can be used.
Increase brand visibility: It enables Brand owners to increase their Brand visibility and reach a larger audience.
Generate additional passive revenue: Such licensing agreements allows Brand owners to generate additional revenue from licensing fees and royalties.
Maximize Brand value: It enables Brand owners to maximize Brand value by working with reliable partners who share similar Brand values.
Risk reduction: It helps Brand owners reduce the risk of investing in new products or services by allowing them to work with experienced partners.
Lets you have a degree of control over your brand: It allows Brand owners to have a certain degree of control over their Brand by specifying the terms and conditions for its use in licensing agreements.
Improved Brand Reputation: Licensing helps Brand owners improve their Brand reputation by working with reputable partners who are committed to promoting the Brand in a positive light.
Conclusion!
To sum up, brand licensing is an important business strategy that can help create and protect a company's brand image while also generating additional revenue. Brand licensing contracts provide a framework for both the licensor and licensee to work together and ensure that each party's interests are taken into account.
It can be an effective way to expand your business, reach new markets, increase sales, and enhance brand recognition. With careful consideration of potential partners, product development and management, and marketing strategies, you can maximize the potential of your brand licensing business.
Liked this post? Check out the complete series on Branding