Characteristics of a Good Brand Name – A good brand name should possess as many of the following characteristics as possible
1) It should be distinctive: The market is filled with over-worked names and over-used symbols. A unique and distinctive symbol is not only easy to remember but also a distinguishing feature. "Northstar" shoes have a distinct name.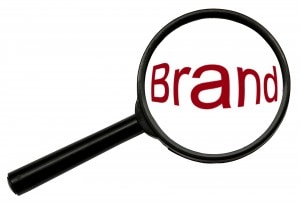 2) It should be suggestive: A well-chosen name or symbol should be suggestive of quality, or may be associated with superiority or a great personality. The name VIP Classic for travelers is suggestive of a superior quality for a distinct class of people. Promise is suggestive of an assurance of tooth health.
3) It should be appropriate: Many products are surrounded by a certain mystique in the minds of the consumers. Carefree is an appropriate brand name of a sanitary towel.
4) It should be easy to remember: It should be easy to read, pronounce and spell. Tide, Surf, Gold Spot are examples of such brand names.
5) It should be adaptable to new products: Videocon is was good brand name for TVs and VCRs but when it is extended to refrigerators and washing machines, some of the sales appeal is lost. Hotline was a good name for gas stoves, but definitely not a suitable name for TVs.
6) It should be registerable under the Indian laws of Trade Marks and Copyrights.
Mostly a company develops several names for a product and makes a choice later after debate and discussion.