What is Brand Personality?
Brand personality is the incorporation of human characteristics by a brand in a manner that different human-like adjectives can be attributed to a brand. (e.g. authentic, innovative, spirited, unique, funny, youthful, caring, credible, creative, rebel, honest, cunning, straightforward, dishonest, powerful, etc.)
The brand's personality is one of the most crucial things that is relatable to the consumers. Any brand becomes effective with maintaining some significant traits. It targets a particular niche. Strong brand personality traits make a brand more credible and convincing while weak traits often create confusion among people to choose a brand and stay loyal to it.
All in all, brand personality refers to the kind of human personality traits or attributes that a brand comprises, so if a brand has strong personality traits, it is said to be having strong human traits which makes the brand perception as powerful while if brand traits would match a weak human traits, the brand would be termed as a weak brand. The more unique personality traits you have, the better it is.
A Brand's personality is the set of human characteristics that a brand comprises and is the accumulation of psychological, emotional, behavioral, and intellectual patterns that are associated with a brand. It is the description of a brand on humanitarian grounds.
Every brand has significant traits, just like human beings. These traits define the Brand personality of the brand. It evolves from the ideology that brands that have human-like traits better connect with the target audiences. It helps people to recognize the brand. It helps a brand stand unique with uniform and authentic traits. This way, one can differentiate between a strong and a weak brand. In other words, the personality of the brand indicates the kind of relationship a customer has with its brand.
Importance Of Brand's Personality
A brand has to keep in mind that the consumers are already busy with their work schedules. Thus, they do not have time to check everything in detail. They only look for the one that stands out in the crowd and catches their eyes.
Also, not to forget that social media plays a crucial role. People encounter various brands every day through scrolling on social media platforms. Thus, they always compare between two or more brands before availing of a product or service. In case if they cannot find any line of difference, then they go for the pricing. People tend to choose a brand that is cheaper than their significant other.
Brand personality also influences the Brand Identity because it helps build the desired brand image. When you define your brand personality, you are defining how you want your brand to be whereas when you define brand identity, it helps you visualize your brand which in turn helps build the brand image. Thus brand identity and brand personality are interdependent.
A brand can only stand out by adopting a different strategy made as per the uniqueness of the brand personality. It is only possible through humanizing your brand. The consistency in style and the message are more likely to gain the attention of the consumers.
It begins with the definition of the personality traits of a brand. It helps in curtailing the span a consumer needs to recognize a brand. This way, they are more likely to remember a brand. Also, not to forget about your competitors.
Brand personality gives meaning to your brand and humanizes it. It helps people better comprehend the brands and adopt one. It will also help a consumer stay loyal to your brand. It also helps in determining the position of a brand.
Brand personality forms the base of the relationship that a consumer builds with a brand. Apart from that, it also helps in maintaining the equity of a brand.
The following are the key reasons why brand personalities are crucial.
1. Differentiates you from your competitors
Brand personality is a significant factor in creating a distinction between your brand and your competitors. The personality of your brand will help in redefining the similar products that are available with your competitors.
It shall reciprocate the ideology of your brand and its consistency. Also, not to forget the relatability of the products with your consumers.
2. Helps in spreading brand awareness
One can achieve a great brand experience through a unique brand personality. It will help you create memories besides recognition. These form the base of brand awareness.
It not only involves spreading awareness about your brand in the new prospects. But it also includes the existing consumers. It will help them choose your brand every time it shows up besides recognizing it.
3.  Develops an Emotional Connection
When consumers find a brand that comprises the personality traits they like or incline towards, they start having an emotional connection with that brand. As per an analysis by PRNewsWire-
More than 71% of consumers prefer recommending those brands they have an emotional connection with.
4. Enhances brand loyalty
The loyalty of a brand depends on the creativity and life it can uphold through advertisements and visualizations. People shall see their reflections on the brand when they come across it. Apple is one of the perfect examples of it.
It strategically creates its ads that leave an imprint on the consumers' minds for a prolonged period. It is successful in reaching out to the target audience. People tend to come back to buy it despite the price estimates.
5. Eases Communication
With the help of brand personality, the process of communicating with the target audiences gets alleviated.
Audiences who are inclined towards your brand would have similar traits as your brand possess, and hence they would easily relate to your branding messages and brand story.
How to Build Your Brand Personality?
When you define your brand personality, you need to analyze different common traits that can be assigned to your brand feature sets.
It is the expressions that a brand puts forward in the public domain to let people choose them. It also helps people create a perception of the brand. Sometimes it involves characteristics that refer to the demography of the brand.
For instance, Apple targets a young and creative audience. On the contrary, Microsoft focuses on professionals and their maturity. People tend to choose a brand if the traits match their own. The most common personalities are sincerity, sophistication, excitement, ruggedness, and competency.
Brand Personality Framework
To define your brand personality, you can get help from the below given frameworks-
Aaker's Brand Personality Dimension Framework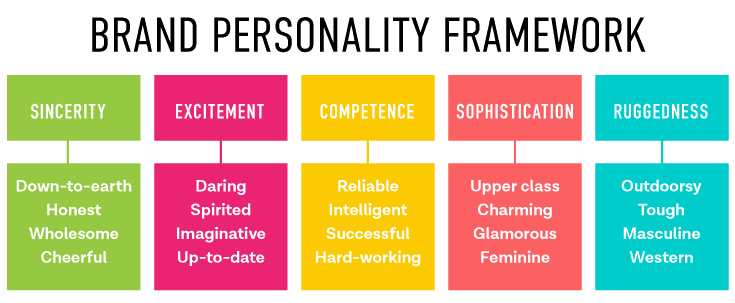 The brand personality framework depends on five distinctive traits
Sincerity
Competence
Ruggedness
Excitement
Sophistication
Jennifer Aaker is the first person to define all these traits in The Journal Of Marketing Research. She was an expert in branding and marketing and helped build sophisticated brand personality.
These brand's personality traits help in defining brand personality and making a distinctive appearance among the crowd. These traits are identifiable in famous brand personalities worldwide.
It is crucial to identify the position of your brand, taking into consideration some the brand personality spectrum defined by this framework. It includes the core values of a brand, archetypes, and the compass.
1. Sincerity
It is one of the most significant components of brand personality. It includes brands that are honest in their approach, wholesome, down-to-earth, and joyous.
Some of the brands that occupy this space are Coca-Cola, Hallmark, Orpah, Pampers, and many more.
2. Competence
A brand is competent only when people can rely on them. They shall also be successful and have intelligence. The brands that are part of the health care, insurance, financial, and logistic industry fall under this category. These brands are confident, loyal, and hard-working. Brands like Microsoft, Volvo, and Chase belong to this personality.
3. Ruggedness
The brands that portray the outdoor environment, adventures, and toughness are rugged. These brands showcase their strength, muscularity, authentication, and hard-working. These brands usually showcase sports, construction, and the outdoor world. Some brands that occupy this space include Jeep, Levi's, Yeti, and many more.
4. Excitement
It is that category of brand personality that aims at reaching a young audience. It showcases the youthfulness and the enthusiasm that persists in them. These traits include energy, power of imagining, daring, and leading-edge.
Their strategy is endorsements through celebrities and advertisements that are thrilling. Brands that fall under this category are Nike, GoPro, RedBull, Disney, and many more.
5. Sophistication
Sophisticated brands prioritize their charm, luxury, and refined nature. These brands target the upper-class audience whose primary concern is class and status.
These are brands that fall under luxury and fashion. Brands like Nescafe, Apple, Hermes, Mercedes, and many more are part of this personality trait.
Brand Archetypes Framework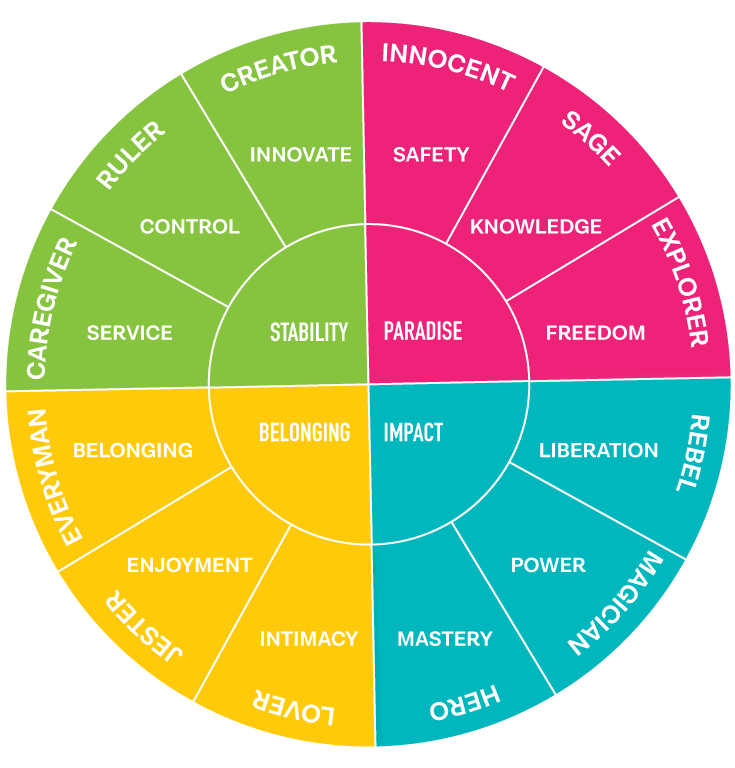 To define your brand personality, you can also choose a Brand Archetype that is based on Carl Jung's theory that suggests that we human beings use symbolism for understanding different concepts.
He came up with 12 archetypes classified into 4 types –
The 4 types of Brand archetype are
1. The Social Types who want to connect with others
Every man or regular guy or girl who likes to fit in e.g. Visa and Levi's
The lover who prefers intimacy like Chanel and Victoria's Secret
Jester who enjoys life e.g. M&Ms and Skittles
2. The Order Types who want to give the world structure
The ruler who likes to control (to lead) like Microsoft, Rolex, and Mercedez-Benz
The caregiver who likes to serve others e.g. UNICEF, Heinz, and Johnson & Johnson
3. The Ego Types who want to change the world
The magician who has the power to do magical things like Apple and Disney
The hero who has the mastery to the world a better place e.g. Nike and FedEx
The rebel whose goal is liberation e.g. Harley Davidson and Virgin
4. The Freedom Types who want to find paradise
Innocent who wants to help their customers feel great on the inside e.g. Coca-cola and Dove
Explorer who likes freedom and wants to give new experiences like REI and The North Face
Sage whose goal is to understand e.g. Oprah, Quora, and Google
How Brand Personality gets Life and comes into Action?
Human beings are defined and are unique because of their distinct personality. It is the same for the brands as well.
Three significant points help in determining the liveliness of the brands' personality. It involves action, appearance, and sound.
1. Appearance
The primary identification of a brand occurs through its appearance. It includes the color of the brand and the logo.
Apart from that, it also involves pictures and typography. People tend to recognize these characters better. Thus, these become the symbolic representation of a brand.
The appearance of a brand will help people recognize it from far away. For example, if we consider Coca-Cola, the first thing that strikes our mind is the color and the typography. Thus, the appearance or the look plays a vital role in defining the personality of a brand.
2. Sound
The sound of a brand involves the music or the track it uses while portraying the brand. It may also include a brand voice and languages it uses in conveying a message to the prospects. The main concern here is the tone of the message. It is the primary thing that a consumer notices about a brand. The sound that strikes the ears tends to leave an imprint of a brand in peoples' minds. This also helps in Brand positioning.
For example, a brand like Lincoln uses a voice that denotes aloofness and structure. These features create a line of distinction among brands.
3. Action
A brand is distinctive from its competitors through its activities. It denotes the behavior of the brand. It also includes the manner of engagement with the consumers. It helps a consumer develop a sense of connection with the brand and makes it identifiable to them.
A brand like Virgin has left an imprint in peoples' minds like no other brand can ever. It helps in breaking down the industry that only focuses on the upper-class social structure.
12 types of brand personalities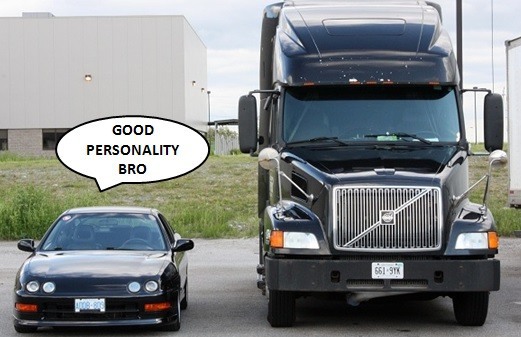 1) The Favourite
This is a customer favorite brand and they simply love it. They are attracted towards the brand because of its class, the glamour and the beauty possess.
Their intention is to stand out and act as a charm for the customers. The main features of his to make you feel attractive in every possible way as well as being sensual and explaining that you deserve to treat yourself. The best example of such a brand would be Garnier with the tagline Take Care. There are with the disadvantage of projecting themselves as being and shallow with fancy names only for getting attention and sales.
2) The Adventurer
This brand appeals to the Customers seeking to explore different things and come out of their comfort zone. The appeal for Thrill seeking customers and will not stop until they achieve. The goal of such brands is to provoke you to go on an exciting adventure with the objective of self-fulfillment and to discover new aspects of our own selves.
The philosophy is to advertise to be independent and bold and they preach taking risks. One of the best examples of an adventurer brand would be Thums Up with the tagline Taste the Thunder or The North Face – Never Stop Exploring.
3) The Sage
These brands appeal to customers who looking out to develop their mental capacity in order to sustain and grow to a higher level of wisdom among their peers and social groups. They try to be the go-to information source at all the times and bring immense satisfaction.
The customers of such brands are often impressed by analytical data, intellectual concepts, innovation, and logic. These brands constantly expand intelligence of a mind and are always enhanced with new information for the customers. The best example would be Google. Very few people know that the unofficial motto of Google is "Don't be Evil".
4) The Playful Brand
These type of brand personalities are also known as jester which are playful and cheerful in nature. At times they could be weird but fun is something which is embedded in them for all the time and they are forever trained to see positive things.
Some people may consider them silly at the heart but that itself is the defining character trait and the same thing is what appeals to customers. The goal is to bring entertainment and joy with light laughter. The best example of a playful brand would be funskool.
5) The Supreme Brand
This kind of supreme or Ruler brand appeals to customers who crave supremacy and dominance among others. The grave to be noticed and admired and this itself forms the top agendas in life. Wealth, respect and prestige form a massive attraction for them.
The goal is to exude success and power intensely in order to attract a cult following. The best example would be Rolls-Royce. The tagline says bold performance and bold choice, which appeals for people who crave prestige. Another example of a similar category would be Rolex.
6) The Magician Brand
They spellbind the customers and get associated with their dreams but do not consider logic and rules and focus on magic and responsibilities. They want to appeal to customers to go out with them on an enchanting journey.
Their goal is to transform while understanding the universe by innovation and making their dreams come true the personal level but for everybody. The work on the philosophy that they can be whatever they want to be the only thing important is to believe and follow it. The best example of a magician brand would be Disney. The Twitter tagline series don't miss a minute of magic.
7) The Caretaker Brand
Typically, the customers who need caregiving or need caretaking for them these brands promise them a safety and security. They appear gentle and subtle and they are nowhere near harsh or negativity. The goal is to protect and care and to help others by being compassionate and selfless.
They are imbibed with deep empathy and assist people that every opportunity present. The example would be a personal brand which is Princess Diana. She was believed to be a true caretaker and she followed that philosophy all her life. The Red Cross society is another example of a Caretaker Brand.
8) The Pure Brand
Here, Purity is not to be taken as the parameter of quality but rather as a nature or personality of the brand which another, in other words, is termed as innocence. Innocent brands are genuine and down to earth and give out sincere communication at every turn.
Transparency is a major philosophy for them and it is like complexity and always avoid risk. The goal is to spread happiness and freedom in the form of purity and their philosophy is, to be honest, positive and kind and ensure that things are done the right way.
9) The Everyday brand
Their primary aim is to make customers comfortable and feel at home. They often look for high levels of practicality without any shiny fleets attached. The primary goal is to be accepted and befriended by the common man.
The philosophy is that everyone is equal and free and it is necessary to do the right job without any fuss. Example of this Type of Brand Personality would be Kellogg's cornflakes. It appeals the users to be healthy and makes its presence on everyday breakfast table making it a homely and Everyday Brand.
10) The Initiator Brand
They appeal to the customers of creative category and people who love innovation. The attract customers who like trend-setting and see themselves as different. These brands depend on customer loyalty and they appeal to those customers who don't see them simply as a brand but as a way of life.
Their goal is to innovate and inspire vision by artistic expression and appeal individuality while their philosophy is to create a dent in the world by creating, making, incepting or initiating something beautiful. The best example would be The Lego which inspires and develops the borders of tomorrow. Apple is another example of a similar category.
11) The Outlaw
These brands live outside the world and enjoy the wild side of Life. Day of intending to revolutionize the entire industry and they reject being dull. The appeal to the rebel customers who do not take no for an answer and you refuse to be in status quo. these customers do what they like when they like and that is exactly what puts them religiously to these kinds of brands.
The goal is to change modify or break the traditions and be separated by opposing to the authority by breaking the rules. You live only once so be disruptive and do whatever you want, is their philosophy. Harley Davidson is an example of such a brand with a tagline like 'Screw it. Let's ride.'
12) The Hero Brand
They attract to the customers appreciate the quality value and endurance and the customers want to try something new in order to progress quickly. They want to be miles ahead of everybody else and this is exactly the feeling that is inculcated by this kind of brand.
The goal is to drastically improve the concepts of the world in an inspiring way. They appeal to the customers who are strong, courageous and honorable who do not want to be anything less than a champion.
The best example of such a brand would be Duracell. prime words associated with this brand are empowerment, motivation, determination, and force. Gold's Gym is another example of The Hero Brand.
Here is a video by Marketing91 on Brand Personality.
Brand Personality Examples
You will find quite a few brand personality examples throughout the article. But here are some of them that will help you better understand the brand personality.
1. Dove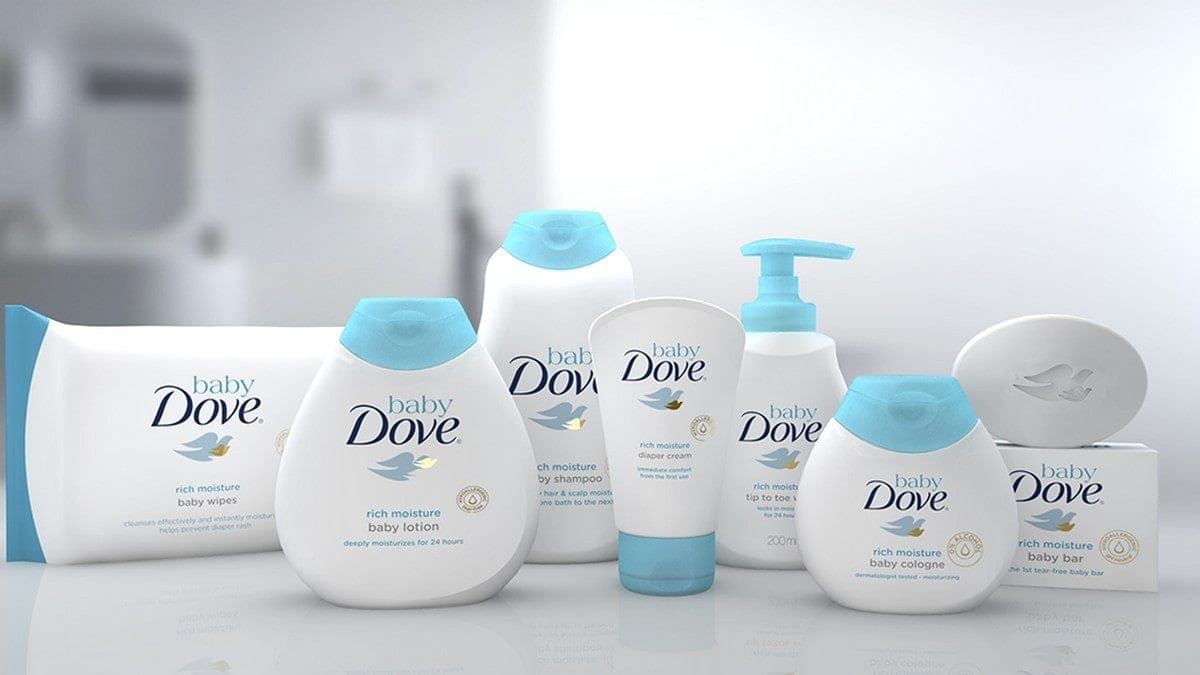 It is a brand that showcases elegance and innocence. It conveys the message of feminity and the aesthetic of a person.
It not only focuses on a particular skin type but a variation of range. Dove portrays its honesty and sends a positive vibe to the consumers. It also conveys self-confidence and believes that beauty does not indicate a significant group of people.
2. Red Bull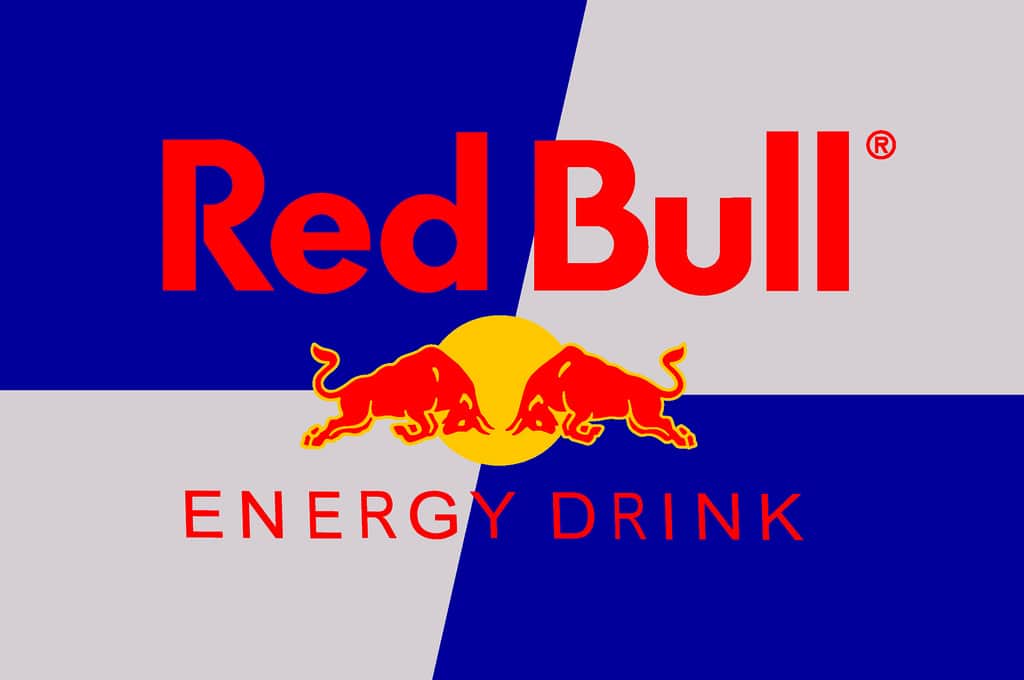 Red Bull is a brand that focuses on radiating energetic and edgy content. You can distinguish the features by the bull logo and the color it uses to portray the product.
One can also determine the message it conveys. All of these characteristic features help it to become a part of the sports industry.
3. Harley Davidson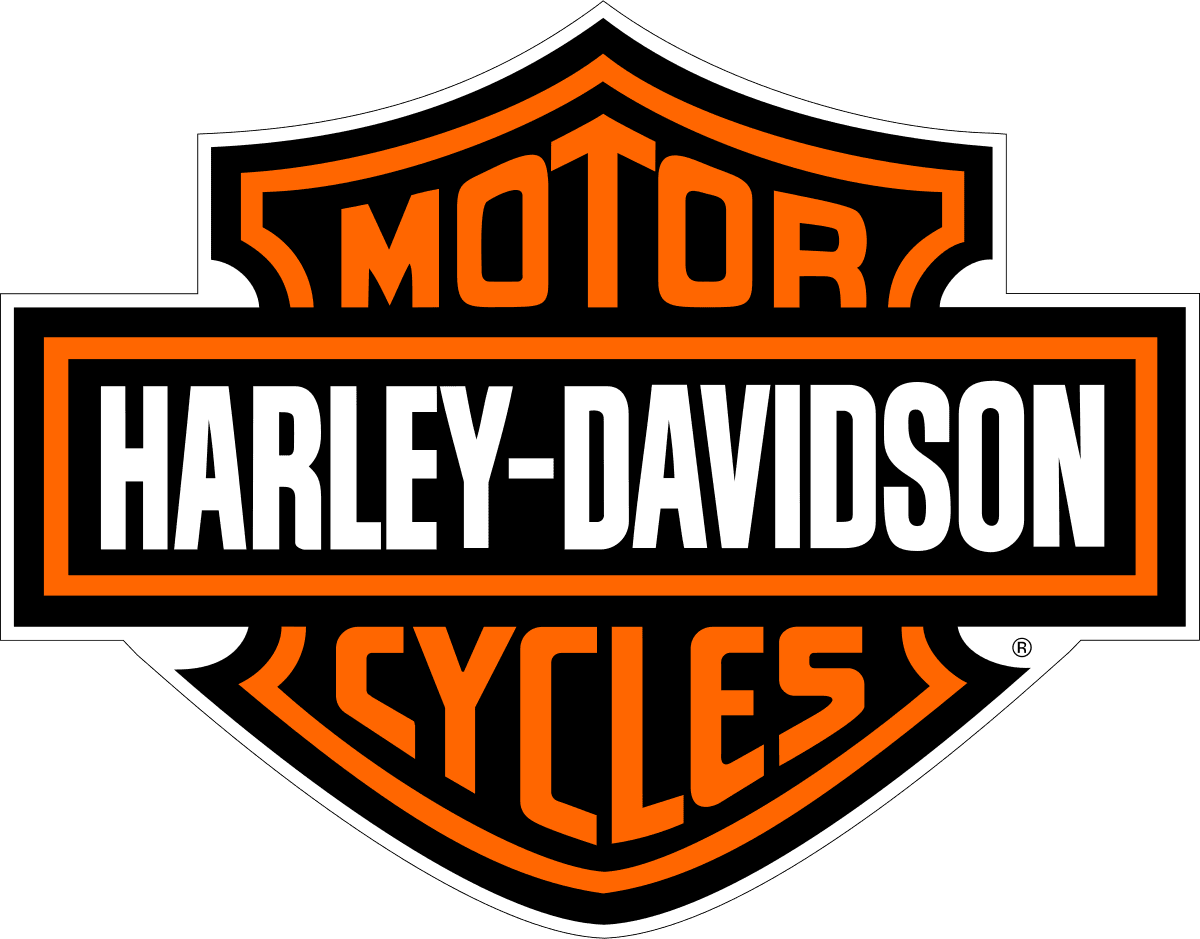 The brand portrays a breakthrough from all the societal norms. It focuses on the toughness of the brand.
It defines the brand personality. It is powerful and conveys the message of freedom. It has a bright logo that helps in confining the personality trait of the brand.
4. Amazon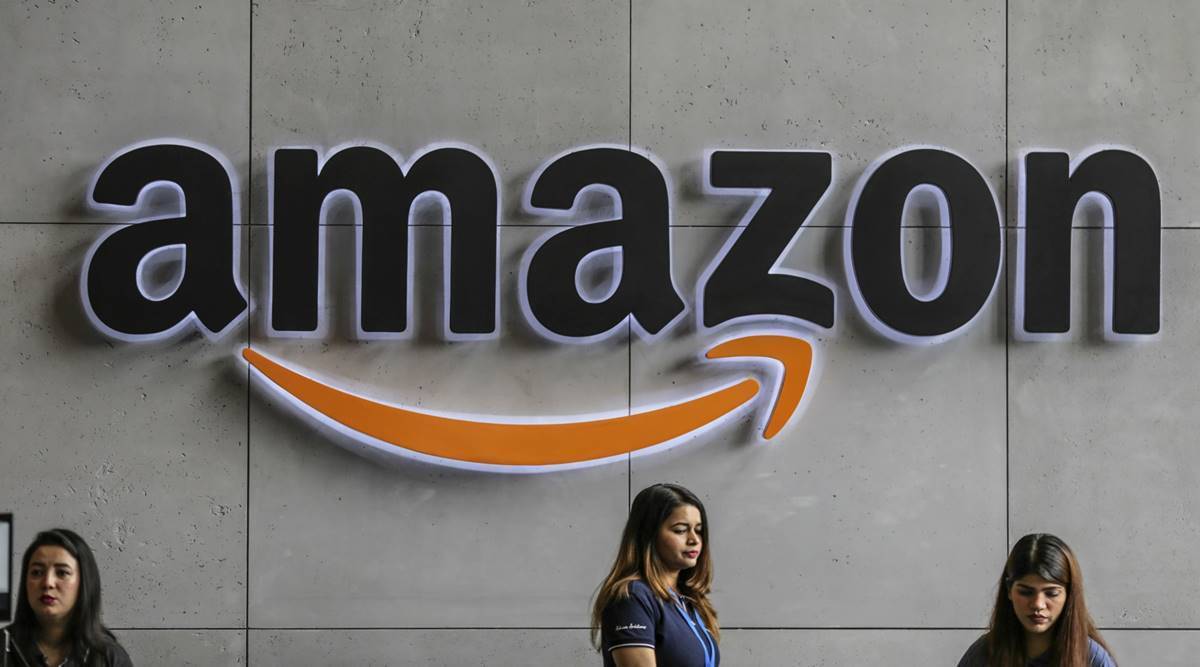 A brand that portrays sincerity, as well as competence, is Amazon. People trust the brand with closed eyes. It has gained respect through the services it provides. It changes with the changing industry and the environment.
It believes in trusted policies on return. The brand has a varied range of products.
It provides with anything and everything that a consumer needs. Thus, it has worldwide popularity. The fearless approach of the brand helps in establishing a sturdy network throughout Amazon.
how you can adapt top brands brand personality methodologies to your brand.
Now you can also do this for any other product or brand. Compare BBC to MTV, or Nickelodeon to Discovery channel, and you will see that the brands personality is changing. Understanding the aspect of these brand's personalities, will also help the brand manager in deciding the right media vehicles for the propagation of the brand.
Your brand personality helps your dream clients choose you.
Conclusion
A brand is not a human in real life. Thus, it is impossible to shake hands with it. But the humanization of a brand is only possible through its brand personality. It helps a brand to become a part of the daily life of a consumer. It only happens through the relatable characteristics of the brand. It not only helps a brand grow but also helps people recognize themselves.
People often recognize a brand by its name and color. But it is only when they can find some matching personality of the brand with their own, they adopt it. The message and ideology that a brand conveys through its messages help in defining its personality. The appearance and behavior of a brand determine its position in the world.
The humanitarian perspective attracts more and more people towards a brand and helps it succeed in the long run. How important do you consider brand personality in optimizing a brand's presence, lead generation, and conversions?
Liked this post? Check out the complete series on Branding