Mercedes is one of the leading automotive companies in the world. The company is engaged in the development, production and sales of premium and luxury cars and vans. It was founded in 1886 by Gottlieb Daimler and Carl Benz. Mercedes has production plants in Europe, North and Latin America, Asia and Africa and sells its products throughout the world. It sold around 2.45 million vehicles in 2022.
Mercedes's products and services include Mercedes Benz C-Class, S-Class, Maybach, Trucks, BharatBenz Truck, Vans, Thomas Built Buses, Automotive repair, financial services, leasing, car subscription and rental, and many more.
Here are some Mercedes statistics
Founded on – 1886
Headquarters – Stuttgart, Baden-Wurttemberg
Country – Germany
Industry – Automotive
CEO – Ola Kallenius
Revenue in 2022 – €150,017 million as of December 31, 2022
Profits – €14,809 million as of December 31, 2022
Car units sold – 2,040,719 units in 2022
Vans units sold – 415,344 units in 2022
Number of employees – 171,382 employees in 2022
Forbes Ranking – 41 as per Forbes
The Mercedes SWOT analysis discusses the strengths, weaknesses, opportunities and threats of Mercedes which is a leading automotive player. Mercedes is a pioneer of automotive engineering, which is shaping the future of mobility in safe and sustainable manner. The company focuses on innovative and green technologies. Let us now deep dive into the strengths, weaknesses, opportunities, and threats of Mercedes.
Mercedes Strengths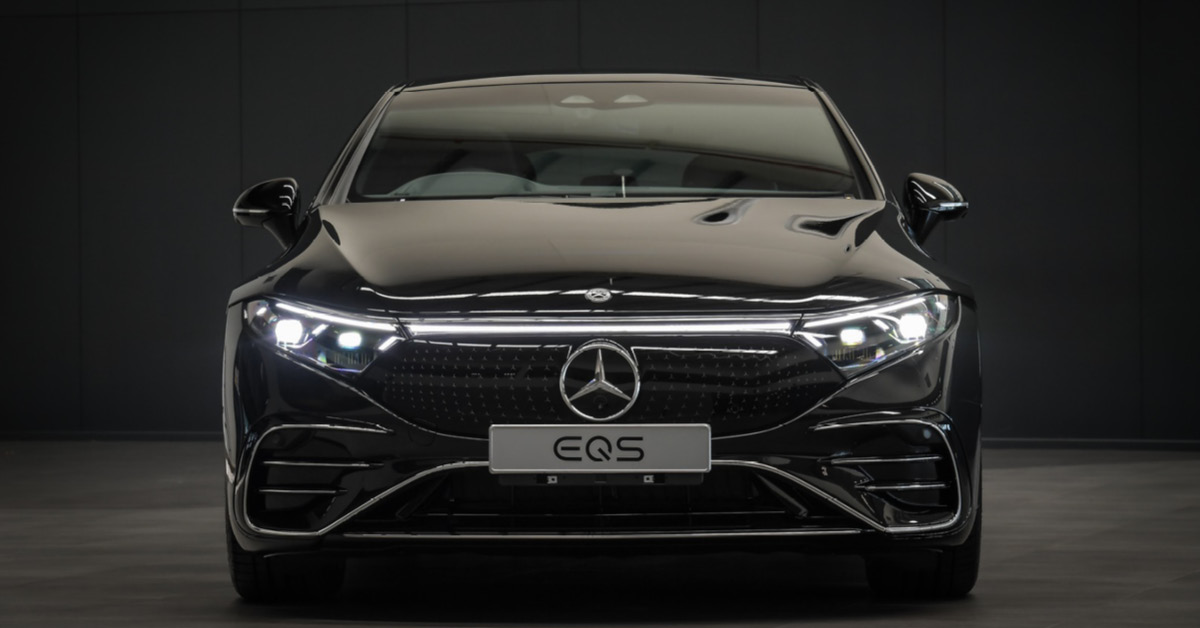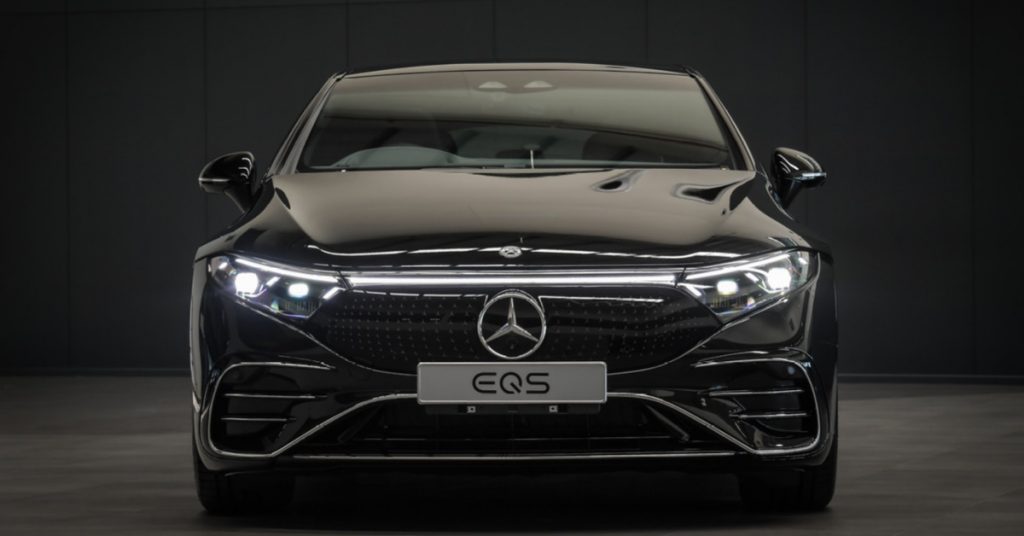 1. Strong Brand Recognition
Mercedes is one of the world's most recognizable and valuable brand. As of 2022, the brand was valued at $49,268 billion. Mercedes ranked among the top ten 'Best Global Brands' in 2022. The brand is also regarded as the world's most valuable luxury automotive brand for the fourth consecutive year. Mercedes is ranked 41st per Forbes.
2. Broad Product Portfolio
Mercedes offers a broad range of automotive vehicles including luxury cars, SUVs, and commercial vehicles. The products are sold under range of brands, including Maybach, AMG, Mercedes-EQ, and Mercedesme. This broad portfolio enables it to cater to a wide range of customers and meet the needs of different customers.
3. Global Presence
Mercedes has a global presence with more than 30 production facilities in Europe, North and South America, Asia and Africa. In 2022, the key market for Mercedes Cars is China which accounted for 37% of its unit sales, followed by the US with 15%, Germany with 11%, other European countries with 20% and South Korea with 4%. The main market for Mercedes Vans in 2022 is Germany with 27% of unit sales, followed by the other European countries with 35%, the US with 16%, and China with 8%. The global presence helps the brand to reduce exposure to economic and political risks in any one market.
Research and Development: Mercedes' research and development (R&D) expenditure amounted to €8.5 billion during 2022, which accounted for 5.7% of its total revenues. The R&D expenses mainly focuses on the development of new-generation BEV platform and the associated battery concept, as well as the focus on digitalization and automated driving. Such investment in R&D expenses allows the company to introduce new technologies and products in the market.
Strong Financial Performance: Mercedes has delivered a strong financial performance during the year 2022. The company recorded revenues of €150,017 million during the year 2022, an increase of 12.04% over 2021. Also, Mercedes recorded operating profit of €20,458 million, as compared to €16,028 million in 2021. The brand's financial strength is attributable to their innovative product offerings and business plans. Its strong financial performance helps enhance investors' confidence and improve the growth prospects.
Mercedes Weaknesses
1. Product Pricing
Mercedes, being a luxury brand, follows high pricing model for its products. This allows the company to cater to middle- and high-income customers only. The high-end segment represents only a minority of the global market, which is regarded as a key weakness of the brand.
2. Legal Proceedings
Mercedes is involved in a number of legal proceedings, litigations and governmental investigations. Such legal proceedings might have an adverse effect on the reputation of the brand. Between 2018 and 2020, the German Federal Motor Transport Authority (KBA) issued subsequent auxiliary provisions for the EC type approvals of certain Mercedes diesel vehicles, and ordered mandatory recalls. In 2022, the KBA further issued decisions with regard to vehicles equipped with an OM607 EU6 or EU5 diesel engine.
Mercedes Opportunities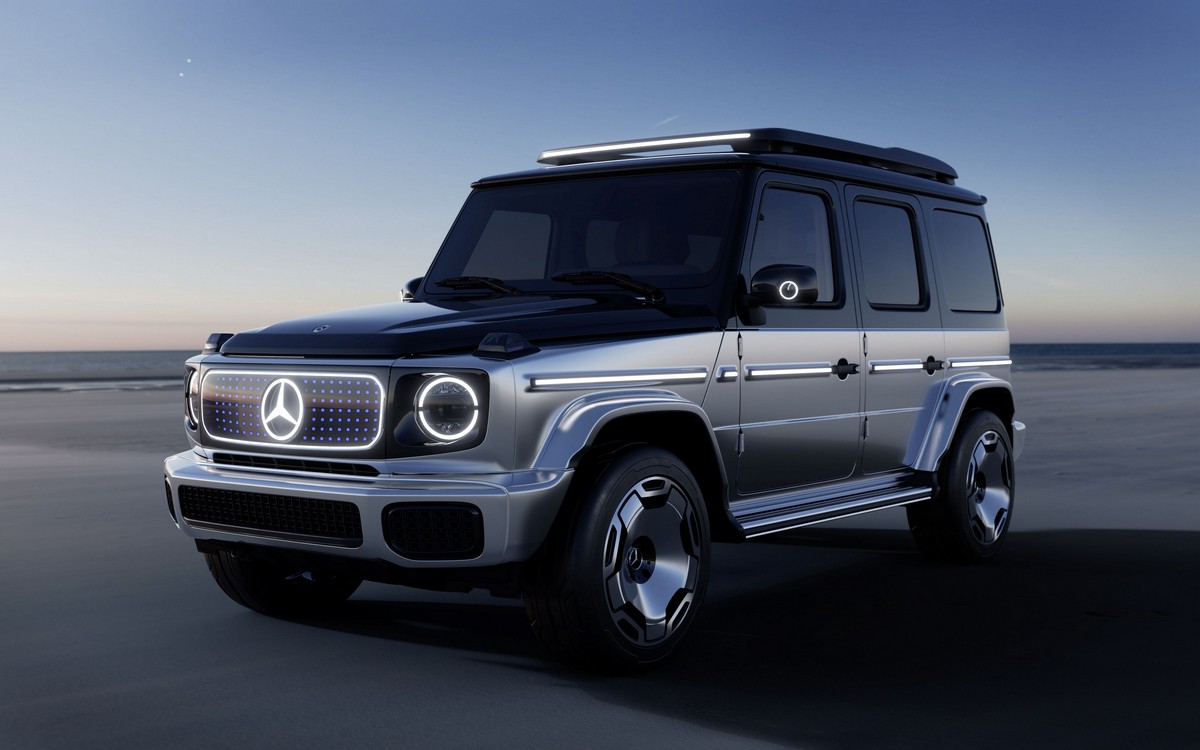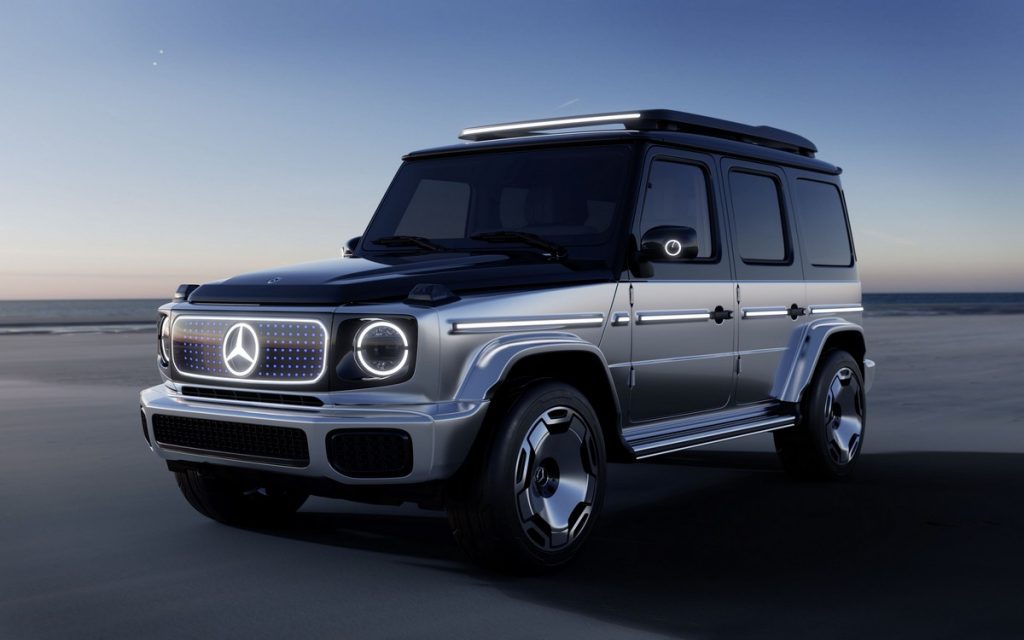 1. Strategic Initiatives
In March 2022, Mercedes-Benz Cars opened a new battery plant in Bibb County, Alabama. Mercedes-Benz is manufacturing the EQS SUV and EQE SUV in Alabama. The new factory is expected to supply batteries for these new models.
In June 2022, the manufacturing facilities in Sindelfingen, Bremen, Rastatt and Kecskemet announced to start the manufacturing of new electric models in the Top-End, Core and Entry product categories. As part of its strategic 2022 to 2026 Business Plan, the brand plans to invest over €2 billion in the European production facilities. Such strategic initiatives are expected to align the business operations in line with the industry and generate higher returns.
2. Acquisitions and Agreements
In May 2022, Mercedes-Benz acquired a 33.33% stake in Automotive Cells Company SE (ACC), a manufacturer of battery cell based in Europe. This investment is being made in order to advance the development and production of high-performance battery cells and modules in the course of the transformation to "Electric only".
Furthermore, in August 2022, Mercedes expanded its battery cell alliance with Contemporary Amperex Technology Co., Ltd. (CATL) with a new production plant in Hungary. Thus, the new plant is expected to supply battery cells to European production sites in Germany and Hungary.
In October 2022, Mercedes entered into a supply agreement with the Canadian-German start-up Rock Tech Lithium Inc. in order to obtain lithium. Such acquisitions and agreements are likely to strengthen the brand's position in the market, in turn increasing its revenues.
3. Electric and Hybrid Vehicles
Mercedes-Benz has the chance to benefit from the rising demand for hybrid and electric cars. In 2022, it has expanded its portfolio of electric vehicles by launching two electric SUVs.
The brand has already made huge investments in the technology behind electric vehicles and has plans to introduce a number of new electric models in the upcoming years. Sales of Mercedes battery electric vehicles (BEVs) increased by 67% to 149,200 units in 2022, as compared to 89,500 in 2021. Mercedes plans for plug-in hybrids and all-electric vehicles to account for around half of total unit sales by 2025.
4. Mercedes agreement with Google
In February 2023, Mercedes-Benz and Google announced a long-term strategic partnership to accelerate auto innovation and develop the industry's next-generation digital luxury car experience.
Through the alliance, Mercedes plans to build its own branded navigation MB.OS using new in-car geospatial data and navigation capabilities from Google Maps Platform. Also, Mercedes-Benz will use Google Maps data to enable assisted driving features such as automatic speed adjustments before intersections, roundabouts or curves.
Mercedes Threats
1. Regulatory Changes
Changes in regulations related to emissions, safety standards, or trade policies could impact the brand's business. For instance, stricter emissions regulations could increase the production cost and impact its competitiveness, while trade policies could impact the ability to sell its products in certain markets.
2. Highly Competitive
Market: The brand operates in a highly competitive automotive industry. Its major competitors in the luxury car market, includes BMW, Audi, and Lexus. Its ability to compete successfully depends on frequent introduction of innovative new products, services and technologies to the marketplace.
3. Fluctuation in Prices of Raw Materials
Fluctuations in prices of commodities, raw materials and energy poses risk for the automotive segment. Also, intense competition for specific raw materials in required in the introduction of new technologies can lead to increasing costs or possible shortages in the supply chain. Thus, rising raw-material prices may have a negative impact on the profit margins of the vehicles sold and thus lead to lower earnings in the respective segment.
In summary, Mercedes is one of the world's most successful automotive brand. The brand has very few weaknesses compared to its strengths. Furthermore, there are exciting times ahead when the brand can increase its presence by capitalizing on various opportunities. The threats are there but Mercedes is an adaptable brand and will continue to overcome the threats as they come.
Liked this post? Check out the complete series on SWOT