Strengths in the SWOT analysis of Mercedes
High TOMA: Mercedes is a well established brand & is part of the "German Big 3" luxury automakers, along with Audi and BMW, which are the best-selling luxury automakers in the world. Mercedes focuses its sponsorship spending on events that attract a well-heeled crowd. Its three pillars are golf, tennis and New York's Fashion Week. Mercedes won its first Constructors' Championship as the top team in F1 in 2014.
Manufacturing facilities worldwide: It has manufacturing facilities across 6 continents and in 26 countries including both for passenger cars & buses which is helping them to keep their operational cost low & thereby increase their profit.
Continuous product innovation: Daimler parent company of Mercedes has always been known for its technological advancement right from introduction of internal combustion engine in 1886 to "Pre-safe" technology in 2013, Company has travelled far to establish itself in the premium passenger car/trucks segment. Mercedesis concerned about safety features of the vehicle.
Financial stability: Strong financial position of the parent company Daimler which has several other world renowned brands is helping the group companies in minimizing their operational cost by using shared resources.
Strong hold in the developing nations: Premium automobile players like AUDI, BMW etc. who are excelling in the developed economies are being trailed by Mercedes in developing nations like India. Mercedes is focused on becoming No.1 player in developing markets & that's what driving their growth.
Weaknesses in the SWOT analysis of Mercedes
Expensive After sales service & maintenance: Servicing cost is one of the important deciding factors which ever vehicle you are planning to buy. Mercedes servicing cost is high as compared to other players in the same segment.
Conflicting goals of the group companies: It may happen that Daimler itself being such a big group can fall prey of conflicting objectives of the group companies which may affect its individual brand.
Distribution is stunted – Although Mercedes could expand strongly, however, it is found to have a stunted growth because it keeps distribution of its vehicle very much exclusive, which affects its supply and therefore its brand equity.
Opportunities in the SWOT analysis of Mercedes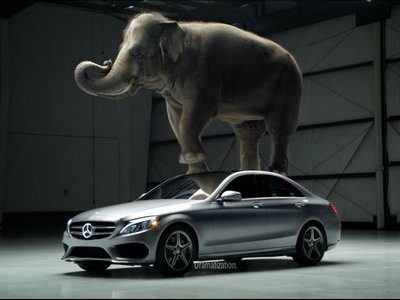 Threats in the SWOT analysis of Mercedes
Intense Competition from other players in the segment: Presence of        players such as AUDI, BMW, Volvo etc. who are not leaving any stone unturned to emerge as a global player  &  leader in most of the markets.
Volatility in the fuel Prices: At least for the passenger segment fluctuations in the fuel prices remains the determining factor for its growth. Also government regulations relating the use of alternative fuels like CNG. Shell gas is also affecting the inventories.
Sluggish Economy: Macroeconomic uncertainty, Recession, un-employment etc. are the economic indicators which will daunt the automobile industry for a long period of time.
High fixed cost and investment in R & D: Due to the fact that mature markets are already overcrowded, Industry is shifting towards emerging markets by building facilities, R & D centers but benefit of these decisions is yet to be capitalized.
Government Regulations: Government policies like reduction in global warming by discouraging the use of personal transportation, reducing the road permit validity, volatility in fuel prices, restricting the entry of outside state vehicles are some of the policies/regulation which are already been implemented in respective regions in the world and is affecting the sector by & large.