Papa Johns Pizza is an American Pizza Chain which has operations currently in all parts of the world. The pizza chain was established by John Schnatter in 1984 who started in a very modest manner using just basic pizza making equipment. However, within a short span of time, the personalization of the pizzas made by Papa Johns made it hugely popular in the US because they were quite different from other mass customized pizzas.
The company later expanded to countries across the world and today they have outlets in various parts of Europe, Asia, Middle East, Latin America, Australia, UK and North Africa. Papa Johns Pizza is also a publicly traded company today and it registered an annual turnover of USD 1,5 billion and currently has around 20,800 employees.
Strengths in the SWOT analysis of Papa Johns Pizza
Strengths are defined as what each business does best in its gamut of operations which can give it an upper hand over its competitors. The following are the strengths of Papa Johns Pizza :
Natural Ingredients: Quite unlike the other pizza companies in the US, Papa Johns is known to use freshly prepared ingredients in their pizzas. The veggies and toppings are also freshly cut and processed and each pizza is made individually. The veggies used like peppers, tomatoes or jalapenos are sourced freshly and hand cut so as to give it a homemade feeling.
Pizza Family: Papa Johns refers to itself as a pizza family and not a pizza company. This essentially means that all people associated with Papa Johns come in not just because they want a job but because of their love for cooking and more specifically pizzas. The company also has a work culture which is not about hierarchies but about warmth and affection where the workplace seems like a family.
Differentiation:

Papa Johns follows a quality differentiation as is evident from their tagline " Better Ingredients Better Pizza

"

. The company states that they follow stringent quality guidelines in each step.and even their ingredient is of superior quality.
Worldwide market: Papa Johns has a presence in most countries across the world. Currently, they have a total of more than 5000 outlets with 3281 pizza joints in the US and 1159 joins in other parts of the world. The company has maintained its momentum and has been looking forward to opening more outlets in other parts of the world.
Passion for pizzas: John Schnatter, the founder of Papa Johns Pizza started the business because of his passion for pizza and this is reflected in every strategy of the company since he has been personally involved in the strategy exercises.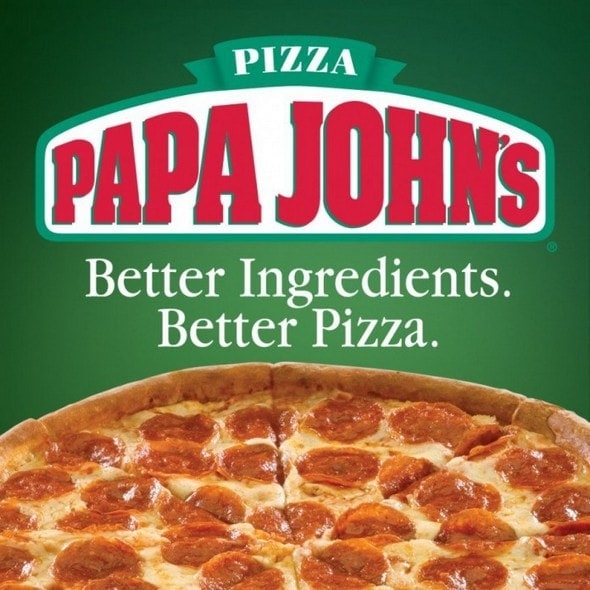 Weaknesses in the SWOT analysis of Papa Johns Pizza
Weaknesses are used to refer to areas where the business or the brand needs improvement. Some of the key weaknesses of Papa Johns Pizza are:
Inability to reach volumes: Papa Johns sells around 4000 pizzas per week in some of its top-selling outlets. However, their machinery is not highly updated and often they are unable to meet the demand on time.
High prices: In comparison to their competition Papa Johns price their pizzas higher.The differentiation of quality os there but many customers feel that it may not be strong enough for them to pay the higher price preferring to opt for lower-priced products.
Poor margins: Most of the pizza outlets make their money from mass cooking and low-quality mass procured ingredients. Both these are not possible for Papa Johns because of the quality differentiation. Thus in spite of the high prices, Papa John is not able to keep their margins sufficiently high.
High cost of delivery: The distribution channel management in pizza delivery is a critical task and many competitors use this as a core differentiator. Managing the order processing and delivery of time needs a lot of technology and manpower investment.
Low shelf life: The pizzas have the low shelf life and cannot be stored.Thus inventory management becomes a huge challenge when it comes to perishable items like pizza. The unused inventory may just have to be disposed of.
Challenges in differentiation: There is not much of scope to differentiate a pizza in terms of taste.So the company has to rely on promotion and advertisements to differentiate from the competition.
Opportunities in the SWOT analysis of Papa Johns Pizza
Opportunities refer to those avenues in the environment that surrounds the business on which it can capitalize to increase its returns. Some of the opportunities include:
Growing demand for fast food in semi-urban markets: With the popularity of social media and internet fast food like pizza which was once restricted to urban markets and cities have now also become popular in semi-urban markets and small towns.
Steep growth potential in emerging economies: There is a steep growth potential for fast food in emerging economies. The recent trends indicate that cities in economies like India and China are some of the biggest potential markets for fast food like pizza.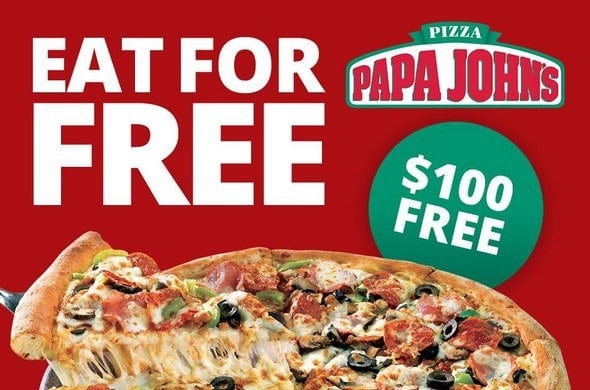 Threats in the SWOT analysis of Papa Johns Pizza
Threats are those factors in the environment which can be detrimental to the growth of the business. Some of the threats include:
Competition: The main competitors of Papa Johns are Dominoes and Pizza Hut. Because of their vast distribution and presense in the market, they are a major threat to Papa Johns Pizza.
Liked this post? Check out the complete series on SWOT