Abercrombie and Fitch is a youth brand targeted towards the go getter crowd which wants to look good and stay young. The same young image is communicated by the brand over and over again – through its use of customer representatives as well as the store layout.
Although the brand has major revenue generation in the US only, it has also expanded to many different regions across the world. But there is still a lot expected from Abercrombie and Fitch.
Here is the SWOT analysis of Abercrombie and Fitch
Strengths in the SWOT analysis of Abercrombie and Fitch
Global presence – A&F has a strong presence within US with 400 stores and excellent presence globally with 1100 stores. Thus, we can be rest assured that the revenue generation for the brand is excellent.
Unique retailing – Abercrombie is a store known for using male models as Brand representatives within the store. This in itself is one of the reasons that the Brand is loved because the person giving you advice is himself a model. This was a unique concept by A&F and is used till date.
Design – None of the retail brands can become big brands without special focus on design. A&F does that in an excellent manner. All the three sub brands – Abercrombie & Fitch, Abercrombie and fitch kids and Holister are known for their design prowess. The designs are young and fresh and people love it.
A complete retail portfolio – A & F has a complete product portfolio which can be expected from a lifestyle brand. There are Products for men women, kids, including hip tee shirts, apparels, perfume and footwear.
Excellent quality – A critical aspect for any brand which calls itself premium is maintaining the quality of its product and service. In this too, A&F is aces. It has a dedicated team managing quality in each of its showroom. Representatives clothing, the layout of the store as well as the inventory management is all maintained to the highest quality by the quality inspectors.
Strong brand building & Brand protection over the years – A&F has a strong heritage behind it and it also spent a lot in brand building through its usage of bold advertising. More importantly, the brand also has a team in place to ensure that the brand is protected and counterfeiting of the brand is at its minimum.
Window merchandising – Initially, most of the store layout of A&F was private wherein the customers could not look inside unless and until they walked in. However, keeping up with the times, Store layout was changed to encourage window shopping and to bring people inside after they looked at the goods that they like.
An excellent website – I personally loved the website of Abercrombie and fitch as it is rich in Detail and it has models showing off the latest in fashion including clothes and accessories.
Weaknesses in the SWOT analysis of Abercrombie and Fitch
Employee management – One of the issues for which Abercrombie and Fitch received a lot of flak was their handling of employees. Employees were made to wear only A&F branded clothing which they had to buy a discounted price from the brand. This issue was resolved a few years back with employees being compensated. Overall, there have been several poor policies with regards to employee management by A&F over time.
Numerous Controversies – Not only were they involved in employee management hassles, the marketing and advertising of A&F also received flak from people due to their usage of partially nude men and bold ads over the years. The brands wikipedia page has a list of controversies they were involved in.
Declining Brand equity of A&F – Abercrombie and fitch became a cool brand since Mike jeffries rebranded them as the upscale brand it became. However, over a period of time, Abercrombie and fitch lost most of its "coolness" and young college crowd could not associate themselves with A&F due to which it has lost a major market share.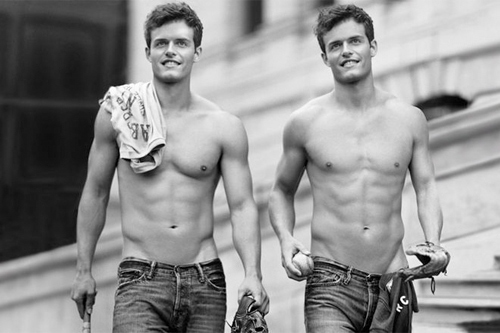 Opportunities in the SWOT analysis of Abercrombie and Fitch
Market penetration and expansion – Like any other retail brand, Abercrombie and Fitch has a lot of potential if it starts expanding to many developing countries. A&F has to decide between being a niche failing brand or a massive up to date brand. Hence, maket expansion is necessary now for A&F.
Franchising as an option – Franchising should be considered by Abercrombie and Fitch because it is a respected brand within US as well as outside US. It needs to leverage its brand equity to expand faster and like Adidas, A&F can enter franchising and increase its base.
Advertising in developing countries – A&F needs to advertise and build its brand locally in the developing countries that it is expanding in. It cannot continue with the same legacy it has built in the US.
Rebuild their brand image – US is the home ground of A&F and if its sales figures are dropping in its home ground, then there is something wrong with the brand. A&F needs to get at the top of their game and push hard in conquering the lost market share soon.
Threats in the SWOT analysis of Abercrombie and Fitch
Competition at its highest – For retail brands, especially in the youth segment, competition is at its highest. This competition might not be direct but it can be indirect as well. Today's youth have specific demands and these demands need to be met and your brand needs to be built accordingly.
Differentiation becoming difficult – With many designs out there from various brand houses, how do you differentiate your brand and your design? It is becoming more and more difficult in the clothing and lifestyle industry to differentiate yourself.
Brand switching is at an all time high – Naturally, with competition being high and everyone trying to differentiate with different designs, brand switching is at an all time high, which has affected Abercrombie and Fitch heavily as its customers are switching to other brands like Tommy hillfiger, American eagle outfitters etc.
Needs faster expansion rate – If it does not expand fast, then the brand will face competition wherever it expands to. Hence the expansion rate needs to be faster to leverage maximum brand equity.
Liked this post? Check out the complete series on SWOT