Fiat which is the abbreviation for Fabbrica Italiana Automobili Torino was started by Giovano Agnelli in the year 1899 along with a set of investors as an automobile company specializing in cars. The company was later taken over by the auto major Chrysler Automobiles and today Fiat is the second largest automaker in Europe and the seventh largest in the world.
Fiat has been associated with a lot of first's in the automobile technology and the latest addition to the list is the first electric car Fiat 500 which is credited with zero carbon emissions. Ever since the 500L has been launched the Fiat 500 category of vehicles has been in a growth spurt with 500 L Trekking and 500 L Living. Fiat currently positions itself as a car for the younger generation which is feature rich and spacious.
Strengths in the SWOT analysis of Fiat :
Strengths are defined as what each business does best in its gamut of operations which can give it an upper hand over its competitors. The following are the strengths of Fiat :
Sensible Mergers and Joint Ventures: Fiat operates in most of its foreign markets like Italy, India, Turkey, Pakistan. China, Serbia, and Russia through joint ventures.The merger with Chrysler was also a master move. These relationships help them garner the best deals in the business.
Operational Excellence: Fiat makes around 2 million cars annually and has already been a very technology savvy brand. The company has around 13,000 employees and through its tie-up with Chrysler has been able to take the support of brands like Maserati and Ferrari.
Association with top regional brands: In operations outside its home markets, Fiat always enters into alliances with top brands in that region.For example, one master move that the company did in India was its joint venture with Tata Motors.
Association with strong brands: Fiat has had a rich past and strong association with vintage and luxury car brands. Some of the automobiles most iconic brands like Ferrari and Maserati are associated with Fiat.
Repositioning Strategy: Fiat has always known as a heritage car brand and most of its cars were of vintage quality. However, through its 500 series, it attempted to keep track with the latest changes in technology and emerging trends in automotive business. This repositioning is seen as a fairly good move from the side of the company.
Weaknesses in the SWOT analysis of Fiat :
Weaknesses are used to refer to areas where the business or the brand needs improvement. Some of the key weaknesses of Fiat are:
Infrequent launches: In comparison to its competitors, the number of vehicles launched by fiat in a year is miniscule. The company has launched around 4 models in the last fifteen years when the world has been going through a car revolution.
Over-Reliance on few brands: Fiat looks up to the astounding success tasted by two of its brands Punto and Panda in Europe and has been harping on these models. The company has not had much to offer in terms of anything new except variants of the existing models.
Poor after sales service: In markets other than its home country Fiat has a poor history of after-sales service. The company suffers from the lower number of service outlets and customers are required to travel far away from their home for servicing their vehicles, which in turn becomes a huge disadvantage.
Availability of spares: The company has also been criticised for poor circulation of spare parts. Customers often complain of service delays because of unavailable spares for their Fiat vehicles.
Opportunities in the SWOT analysis of Fiat :
Opportunities refer to those avenues in the environment that surrounds the business on which it can capitalize to increase its returns. Some of the opportunities include:
Growing need for cars as passenger vehicles: In an urban setting, the car has almost become an indispensable asset as a travel option because of the safety issues with two-wheelers and poor roads. This has increased the demand for passenger vehicles like hatchbacks and sedans which is where Fiat positions most of its offerings.
Technology changes: Price water House Coopers has predicted that the most disruptive innovations are going to take place in the automobile sector with green and hybrid cars, self-driven vehicles, autonomous vehicle systems and robot-driven cars. Each of these may be a new opportunity for technology savvy companies like Fiat.
Personalisation in transportation: The next decade is expected to witness a surge in the demand for personalized vehicles. This will create a new market for carmakers.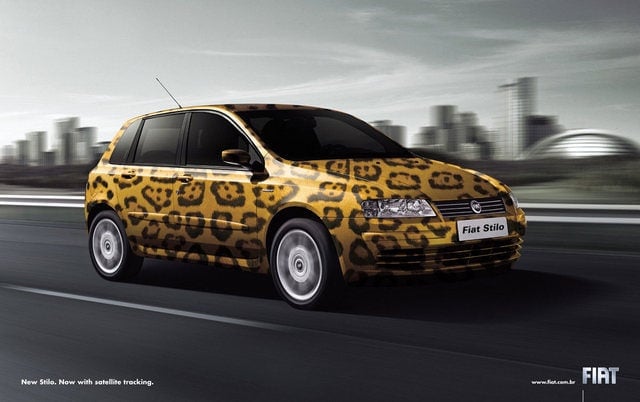 Threats in the SWOT analysis of Fiat :
Threats are those factors in the environment which can be detrimental to the growth of the business. Some of the threats include:
Financial Recession: The recession that has hot the world has seen a dip in the car sales in the US and the trend has its impact in Europe as well. If the same moves to emerging economies then most non-essential items will experience a dip in demand.
Increase in costs: There has been a surge in raw material costs and suppliers are also charging a premium. There has been also an increase in research and development efforts which comes at an exorbitant rate as well.
Liked this post? Check out the complete series on SWOT