Wendy's is a fast food chain headquartered in Ohio, USA and has the presence in more than 6500 locations. The fast-food chain specializes in burgers and unlike other burger outlets, Wendy's focuses on serving fresh products. The fast-food chain is also popular for its sea salt fries and Frosty which is a different variety of ice cream. Wendys currently has operations in many countries across the world like Europe, parts of South East Asia, Middle East, Japan, India and South America.
They try to adapt their menu to accommodate the local preferences and thus have been able to taste success in many of their foreign markets. They follow a franchising model in order to expand to markets outside their home territory. Their unique selling proposition is about the quality of ingredients used in their cooking, the core value system set up by the founder the iconic restauranteur Dave Thomas and the freshness of the ingredients used.
The fast-food chain registered an annual turnover of 1.87 billion USD in the year 2015 and they plan to focus on expansion to more places. Here is the SWOT analysis of Wendy's
Strengths in the SWOT analysis of  Wendy's
Strengths are defined as what each business does best in its gamut of operations which can give it an upper hand over its competitors. The following are the strengths of Wendy's:
Menu: In comparison to its competitors like Mac Donalds or Burger King, Wendy's gives a more personalized feeling to the customer which is more about the design of their menu which has items like Bacon Portabella Melt on Brioche, which is fancier.
Restaurant feeling: Though Wendy calls itself a fast food chain the ambience and the food reminds one of a restaurant which is what gives it an edge over the regular fast food chains in the market. The service is also similar to a restaurant. This restaurant feel is one of the strengths in the SWOT analysis of Wendy's.
Image activation program: The fast-food chain has initiated an image activation program which seeks to reinvent all aspects of the brand giving it a new look and feel. Some the changes being undertaken as part of the Image activation program include the addition of fireplaces; comfortable and alluring seating options like lounge chairs and booths; Wi-Fi and flat-screen TVs; digital menu boards and better focus on service and dining experience.
Image: Though Wendy's also primarily deals with burgers, they have been able to build a more healthier image than their competition. This is because their primary selling points have been the freshness of preparation and better quality and taste.
Restaurant Marketing: Wendy's has been steering a very successful marketing campaign which is primarily being headed by Dave's daughter and a spokesperson called Red. The brand is present and very active on social media portals like Twitter and Facebook.
Focus on millennials: Wendy's target segment is the millennials and all their campaigns are directed towards this group including the brand icon Red played by the starlet Morgan Smith Goodwin who has a lot of traits of the millennial generation.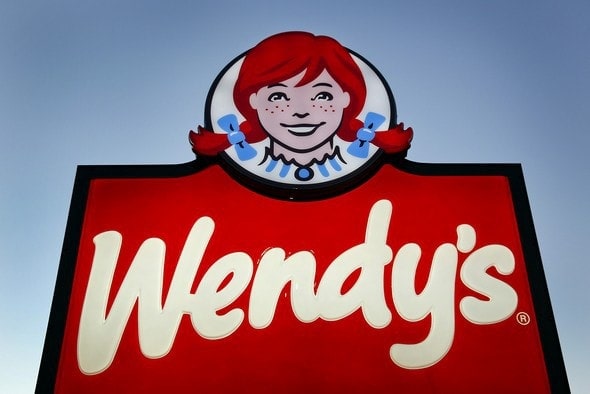 Weaknesses in the SWOT analysis of  Wendy's
Weaknesses are used to refer to areas where the business or the brand needs improvement. Some of the key weaknesses of Wendy's are:
Poor geographic coverage: In comparison to outlets like Mac Donald or Burger King, Wendys is not a well-known brand globally primarily because of their poor geographic coverage. Both the other brands are popular and enjoy the higher market share in countries other than the US.
High prices: In comparison to their competition Wendys are priced higher. Though they try to claim that their burgers are fresher and healthier, the sustainability of the higher pricing in foreign markets is doubtful.
Refranchising: Wendy's is trying to franchise their outlets and this will result in diluting the quality of the brand.Moreover, the company will need to look for profits primarily from the profit margin from franchisee royalties which may not always be high.
Perishable inventory: Restaurants deal with food and their ingredients are perishable. Management of inventory and replenishment, as well as management of unused stock, are all challenges for Wendy's since they use fresh ingredients in their food.
Opportunities in the SWOT analysis of  Wendy's
Opportunities refer to those avenues in the environment that surrounds the business on which it can capitalize to increase its returns. Some of the opportunities include:
Growing demand for fast food in semi-urban markets: There is a surge in demand for fast food in semi-urban markets as social media and internet have improved the visibility of people towards global cuisines.Wendy's has an image of being a healthy fast food which can give it an upper edge over its competitors.
Steep growth potential for eating out: As the customer's propensity to spend increases and they become busier many of them prefer to eat out. What was a trend earlier in developed countries is now also becoming popular in emerging economies as more and more people prefer eating out.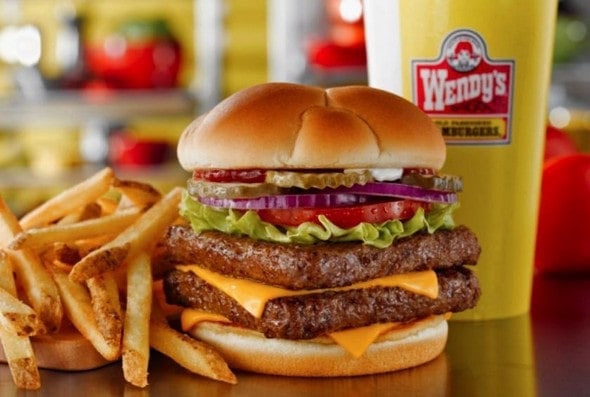 Threats in the SWOT analysis of  Wendy's
Threats are those factors in the environment which can be detrimental to the growth of the business. Some of the threats include:
Competition: A major threat to Wendy's is the wide spread presence of McDonalds and Burger king – 2 brands which give Wendy's a run for its money.
Red Meat: Wendy's is popular for their bacon and beef burgers which are the star attractions of their menu. However many of the Asian countries are against beef and pork which can affect their image in the long run.
Liked this post? Check out the complete series on SWOT