Durex is a known brand for its condoms and lubricants, or to use the more clinical term, "Sexual well being" products. Durex is known to be a fun brand because of its entertaining marketing communications over the years and several ads which varied from outright controversial to rib tickling funny. More is discussed below in the SWOT analysis of Durex.
Strengths in the SWOT Analysis of Durex
Experience in the industry: It was started in 1915 in London, UK by London Rubber Company. "Durex" the name which the London rubber co. trademarked in 1929 is an abbreviation of "Durability, Reliability & Excellence". In 1999 LRC (parent co.) merged with another company to form SSL International. Later on this co. was sold to Reckitt Benckiser in July 2010. Through all these years of changes in Durex's management, the brand has emerged as a market leader and is currently manufacturing 1 billion units/year in 17 factories worldwide.
Financially strong: Reckitt Benckiser being the world's 3rd largest company (on the basis of revenue) in cleaning & consumer health care products & being stable company employing 36000 employees worldwide with market capitalization of $44 billion as of 24rth Dec provides a financial stability. Furthermore, Reckitt Benckiser is guiding the brand with its existing resources to make it a bigger condom brand than ever worldwide.
Product portfolio: Durex's product portfolio is based on three essential elements/characteristics of sex life namely
Pleasure Focused,
Comfort Focused &
Fun Focused.
Under all these aforementioned categories there are sub-brands meant for specific requirement & preferences. Durex is positioned as higher quality, more innovative & more fun.
Brand Awareness: Creating awareness through different media like TV ads, print media, Radio, Magazines & NGO's have made people to choose wisely good quality condoms.
Market Leader: Availability in 140 countries & having 22% market share itself explain the leadership position in the highly commoditized market.
Distribution: Strength in distribution is a key element to Durex' success, as this is a product that relies on POS availability through various channels like Pharmacies, Grocery Stores, Convenience Stores/Gas Stations, Mega stores like Wal-Mart, Adult Stores, Vending machines, Health Clinics & E-commerce sites.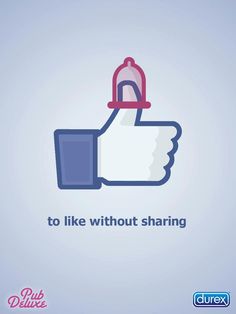 Weaknesses in the SWOT analysis of Durex 
Ethical issues: Television advertising/promoting the brand and not the product due to government restrictions due to which durex is not able to position itself in some the markets. Also various regulations such as:
Condom ads must ONLY focus on disease prevention,
MUST NOT make mention of contraception,
MUST NOT condone casual sex,
MUST NOT make comparative claim,
 These factors are restricting the growth of the company.
Over dependence: Durex's main business is of condoms and 95% of its revenues comes from condom business & acceptability is low for other alternatives like Oral contraception, Dams & IUDs which may affect their business in future.
Large efforts put on promotion of sexual health, which may benefit competitors: Although Durex is the market leader worldwide but the efforts & money put on by the co. is not fully capitalized because any effort put in to create awareness results into higher sales of the industry as a whole & comparatively lesser sale for Durex.
Product is often purchased in high stress immediate situations, brand becomes of less importance.
Opportunities in the SWOT analysis of Durex
Increasing awareness: With people getting more & more aware of the adverse effects & STD's there is increase in the usage rate & overall demand.
Technology advancement making business more profitable: Rapidly advancing technology makes manufacturing more efficient, less costly; more effort can be placed on distribution.
Maturing diaspora – People are maturing, even in developed countries. And these people are accepting that sex plays an important part in life and there is no use of keeping things bottled up. This mentality improves the overal market potential for sexual well being products.
Threats in the SWOT analysis of Durex
Low brand loyalty: Due to the commoditized market & availability of the local brands company is facing intense problem resulting into low brand loyalty. The main game is of the availability & the retailers pushing the particular co.'s condoms.
Differentiation is a challenge: Due to the restrictions imposed by the government it's tough for the company to distinguish their offerings from others because they cannot communicate value easily. At the same time, condoms are limited in product design when it comes to innovation. Thus differentiation from different brands becomes a challenge.
Other products/alternatives available in the market: Due to the alternatives available in the market such as Oral contraception, Dams & IUDs, condom business has a serious threat of decrease in sales.
Liked this post? Check out the complete series on SWOT