Flipkart, the brainchild of former Amazon employees Sachin Bansal and Binny Bansal, started as a small online bookstore and has now evolved into a diverse marketplace that offers an extensive range of products and services.
The company has become a household name in India and has established itself as a leader in the Indian e-commerce market, holding over 30% market share as of 2022. Its success has been recognized globally, with Walmart acquiring a majority stake of 77% in 2018 for a staggering $16 billion, valuing Flipkart at around $20 billion.
At the core of Flipkart's philosophy is its commitment to customer satisfaction and innovative business strategies. Its vision of democratizing e-commerce and making online shopping accessible to everyone is encapsulated in its slogan, "Ab Har Wish Hogi Poori," meaning "Every wish will now come true." The company's mission is to provide a world-class shopping experience for its customers, emphasizing quality, affordability, and convenience. 
Strengths in Flipkart SWOT Analysis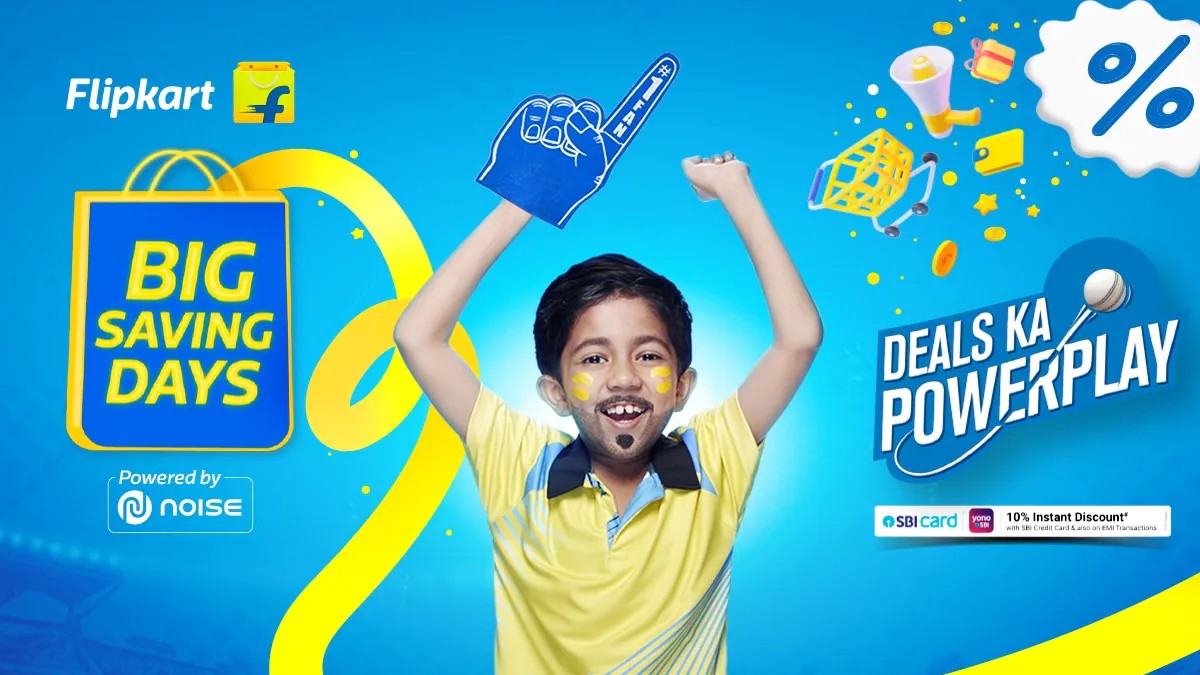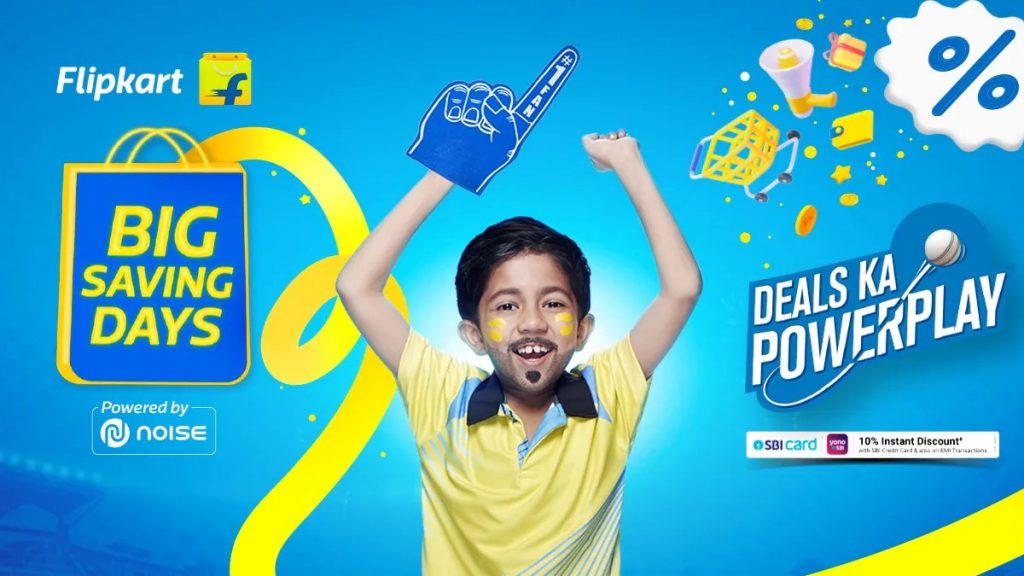 1. Brand Value
Flipkart is a well-established brand in India's e-commerce market. It has a strong brand image and is recognized as a trusted online retailer. As a result, Flipkart's brand value in 2022 was more than 37.6 billion US dollars. 
2. Strong market position
With a reported market share of over 30%, it stands as one of the largest e-commerce companies in India. The company's commitment to providing quality products, outstanding customer service, and punctual delivery has enabled it to establish a trustworthy reputation among its customers.
3. Innovative marketing campaigns
Flipkart's marketing campaigns have been instrumental in establishing its unique position among its competitors. The company has effectively leveraged various marketing channels, including social media, television, and print media, to promote its brand and showcase its products. For example, the "Big Billion Days" sale is a well-known campaign that has contributed significantly to the company's sales figures.
Additionally, Flipkart has successfully launched targeted marketing campaigns for specific segments, such as the fashion industry, with initiatives such as "India ka Fashion Capital". These efforts have not only boosted sales but have also helped to create a strong emotional connection between the brand and its customers.
4. Strong financial backing
Flipkart is backed by some of the world's largest and most successful investors, including Walmart and Softbank, which gives it access to capital for growth and expansion.
5. Large customer base
Flipkart has a significant consumer base, with more than 200 million active registered users. This enables the business to cater to a diverse group of clients and provide each one a unique purchasing experience.
6. Purchasing convenience
Online shopping has eliminated the need for consumers to physically visit a store, allowing them to browse and make purchases from the comfort of their homes. A survey conducted by CreditCards.com found that 52% of US online shoppers have acknowledged overpaying for a purchase at least once. Flipkart has capitalized on this trend by offering a seamless buying experience through its website and mobile app, enabling it to thrive in the Indian e-commerce market and position itself as a leading player.
7. Strong Supply Chain
Flipkart has been able to offer the fastest delivery times in the industry due to its robust supply chain. Ekart, Flipkart's own logistics arm, has been instrumental in enabling this level of service. With over 3,000 delivery hubs, 23 warehouses, and more than 12,000 delivery executives, Ekart has created an extensive network that allows Flipkart to deliver over 10 million shipments per month across India. 
This has resulted in numerous success stories, such as delivering packages to the world's highest-altitude post office in the Himalayas and even delivering a customer's order within 10 minutes of it being placed.
Ekart's reach is truly impressive, covering over 95% of all the serviceable pin codes in India. With its robust supply chain and logistics capabilities, Flipkart is well-positioned to continue delivering exceptional service to its customers and drive growth in the e-commerce industry.
8. Responsible Hiring
According to chief people officer Krishna Raghavan, Flipkart is committed to responsible hiring practices and does not engage in large-scale layoffs to reduce headcount.
This sets Flipkart apart from many other startups that have been criticized for hiring large numbers of employees and then conducting layoffs. It's focus on responsible hiring can help create a stable and trustworthy environment, which can be a game changer in attracting and retaining top talent.
Weaknesses in Flipkart SWOT Analysis
1. Heavy Dependence on Discounts
In the FY 2022, Flipkart reported a net loss of INR 3,400 crores, compared to a loss of INR 2,445 crores in the previous year. This increase in losses can be ascribed mostly to deteriorating gross margins, which is related to Flipkart's excessive reliance on discounts and deals to attract customers.
2. High Cash Burn
The company has consistently spent more cash than it generates due to heavy investments in marketing, logistics, and infrastructure.
The filings reveal that Flipkart burned through USD 3.7 billion in a year ending September 2022, despite raising USD 3.6 billion in July 2021. The quick depletion of these funds highlights the company's vulnerability, as its high cash burn model could potentially have a detrimental effect on its long-term sustainability.
3. Double-Edged Sword of Customer Satisfaction
Flipkart's customer-centric approach, while successful in creating a loyal customer base, also leaves the platform vulnerable to counterfeit and substandard products.
Moreover, fraudulent activities, such as false claims of non-delivery and product swapping before return, also take place. However, to prevent such losses, the company has implemented stringent refund-checking procedures that can inconvenience genuine customers. Globally, counterfeit product selling is a big business amounting to almost $500 billion annually posing as a weakness for the company. 
4. Legal and regulatory issues
The company has faced numerous legal and regulatory challenges, including antitrust probes, tax disputes, and alleged foreign investment violations. These issues have resulted in substantial financial costs and have damaged the company's reputation.
Furthermore, the violation of foreign investment laws has made Flipkart vulnerable to a penalty of INR 1.35 billion by India's financial-crime agency. The latest penalty imposed on Flipkart by the Central Consumer Protection Authority (CCPA) of INR 1 lakh for allowing the sale of substandard domestic pressure cookers on its platform highlights the risks of legal and regulatory non-compliance for the company.
5. Near-zero margin business models
Flipkart's main weakness lies in its low-profit margin business model, as highlighted by industry experts and analysts. Despite being a market leader with sales as high as INR 511.76 billion, the company's profitability has been severely hampered by the nature of its business model.
Opportunities in Flipkart SWOT Analysis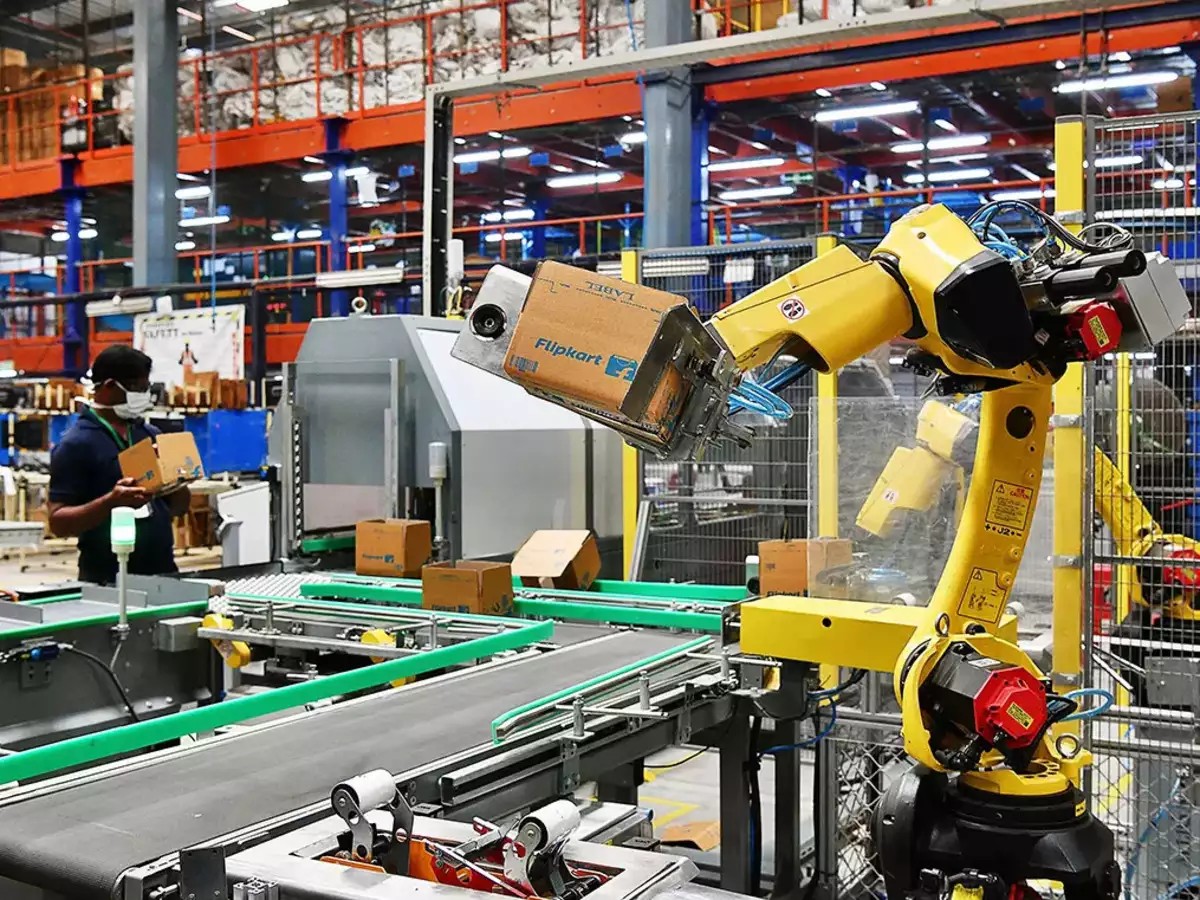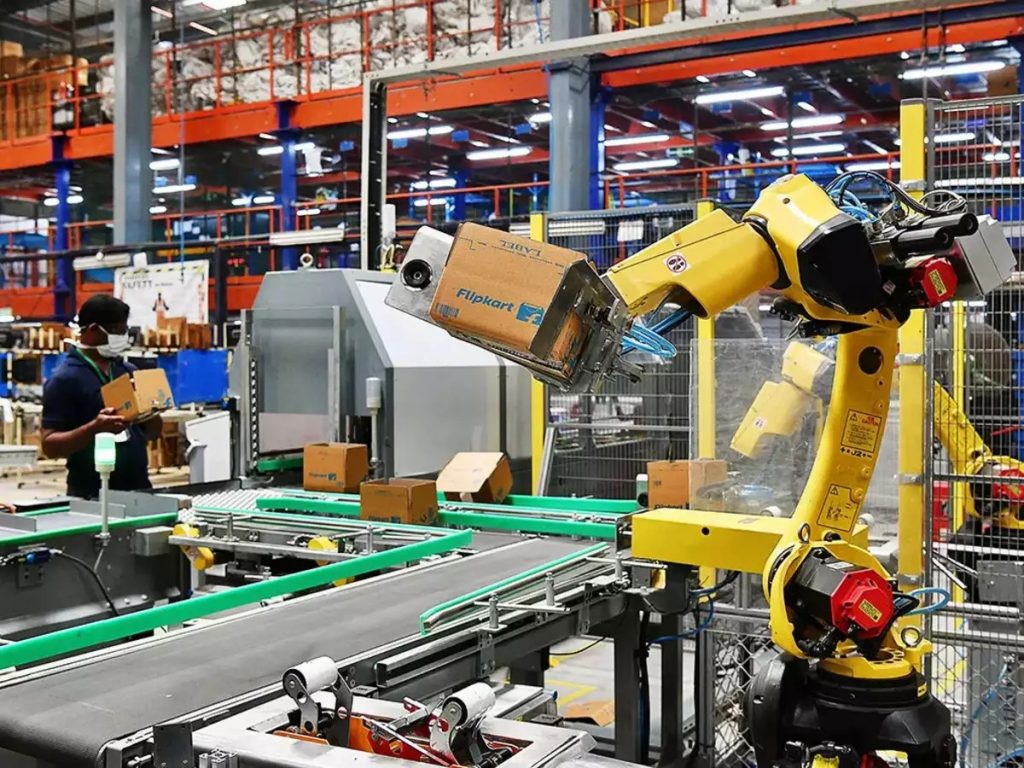 1. Rapidly growing e-commerce market
The Indian e-commerce market is experiencing rapid expansion and is anticipated to achieve a value of $350 billion by 2030. This surge is being fueled by a rise in internet usage, growing preference for online shopping, and an increase in smartphone adoption. As a major player in the Indian e-commerce space, Flipkart is primed to take advantage of this growth potential and seize the opportunities presented by this expanding market.
2. Big Billion Days sale
Flipkart's Big Billion Days sale is a great opportunity for the company to generate a surge in sales by leveraging psychological concepts such as exclusivity and high discounts. In 2022, the company witnessed the highest-ever number of concurrent users with 1.6 million users per second, highlighting the immense potential of the sale. The perception of Big Billion Days sale as a major shopping event has been ingrained in the minds of Indian consumers, and this event has become synonymous with attractive deals and exclusive product launches.
3. Continuous Acquisition
Flipkart's acquisitions, such as Scapic, Mech Mocha, Cleartrip, Upstream Commerce, and Aditya Birla Fashion and Retail, offer tremendous synergy benefits to the company. These acquisitions provide Flipkart with the opportunity to capitalize on their technology, gaming, travel, pricing, &retail expertise. By integrating these startups into its existing platform, Flipkart can create a unique and differentiated customer experience, thereby gaining a competitive advantage in the market.  
4. Expansion into new markets
While Flipkart has already established its dominance in the Indian e-commerce market, the company has the opportunity to broaden its horizons and venture into untapped markets across Asia, Africa, and the Middle East. These regions are experiencing a rising demand for online shopping, providing a window of opportunity for Flipkart to expand its reach and tap into new consumer bases.
5. Increasing penetration of smartphone
The increasing penetration of smartphones in India presents a significant opportunity for Flipkart, which has demonstrated its strength in smartphone sales. With a projected 1 billion smartphone users in India by 2026, Flipkart can leverage its strong distribution network and partnerships with leading smartphone brands to capture a larger share of the smartphone market sale. 
Threats in Flipkart SWOT Analysis
1. Increase in counterfeit product
Flipkart has been facing criticism as its platform has been used to sell counterfeit products by some of its registered sellers. This has led to customers losing trust in the platform, and Flipkart being referred to as Flopkart, Fakekart, and Fraudkart by some people.
However, it is important to note that it is not Flipkart itself that sells fake products, but rather the third-party sellers who use its platform. This poses a significant threat, as it can damage its reputation and cause a decline in customer loyalty.
2. High return rates
Flipkart's business model faces a notable challenge in the form of high return rates, with estimates indicating that up to 20% of online purchases are returned. These returns not only result in elevated costs for the company but also have the potential to diminish the customer's shopping experience, leading to a decrease in loyalty and lost sales.
3. High commission fees
High commission fees charged by Flipkart pose a significant risk to its market position, especially as some emerging e-commerce platforms like Meesho are not charging any commission and earning solely through ad revenue.
According to reports, Flipkart charges commissions ranging from 10-25% on sales, making it difficult for small sellers to sustain their businesses. As such, Flipkart needs to revisit its strategies and potentially consider alternative business models to remain competitive in the market.
4. Government regulations
The Indian government's implementation of new regulations on e-commerce companies, such as restricting discounts on products and introducing TCS, pose a significant threat to Flipkart's operations. It needs to navigate these regulations carefully to continue its growth in the highly regulated Indian e-commerce market.
5. Intense competition from websites
Flipkart is facing intense competition from various e-commerce websites like Ajio, Shopclues, Tata cliq, Jabong and Amazon, among others. This has posed a significant threat to Flipkart's market share and revenue growth.
Conclusion
Flipkart has established a strong brand image among the youth with its long and impressive legacy. It has successfully differentiated itself from its competitors with its exceptional discounts and fast delivery services. It has revolutionized the e-commerce industry in India and has continued to grow and expand its services. According to recent data, Flipkart has a market share of more than 30% in the e-commerce industry, with revenue of INR 51.176 billion and a sales growth of more than 34%, demonstrating the company's success. With its commitment to innovation and customer satisfaction, Flipkart is poised to continue leading the industry for years to come.
Flipkart doesn't just sell products, they sell an experience of convenience, trust, and affordability that has made them a household name among the Indian population. The numbers speak for themselves, with Flipkart having more than 200 million registered users and delivering over 10 million shipments per month. This signifies the trust and loyalty that customers have placed in the brand.
Liked this post? Check out the complete series on SWOT