Mercedes Benz is an international automobile company and a division of Daimler AG, a German company. It is considered as one of the most celebrated names amongst the luxury automobile brands across the globe. This brand is famous for luxury vehicles, buses, Lorries, and coaches. This brand has its origin to Karl Benz's formation of being the first petrol-powered car.
The company's founders, Gottlieb Daimler and Carl Benz, introduced this automobile in the year 1886.  It is one of the biggest manufacturers of premium cars in the world and also the biggest manufacturer of commercial vehicles. This vehicle brand is recognized globally.
It is a part of German Big 3 luxury automakers. It has its industrial facilities in almost 6 continents and 26 countries which includes passenger cars & buses. It has a strong product portfolio which ranges from sedan to SUV which helps them to strive with other automobile players in the market.
Through this article, let us discuss the top Mercedes competitors.
1) Audi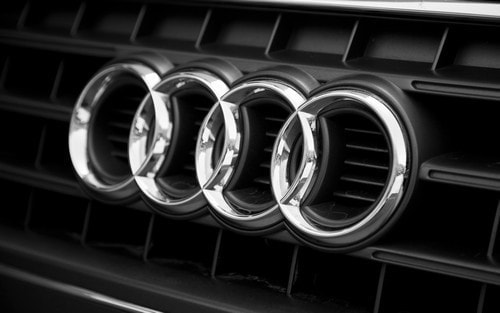 Audi is a German international company which designs, produces, markets, engineers, and distributes luxury vehicles. It is a member of Volkswagen Group. It has about nine production units worldwide. The company is famous for manufacturing sophisticated designed engineered cars.
The company has its operations through Automotive and Motorcycles segments. It deals with finest supercars, SUVs, automobiles, and sporty motorcycles. The company also sells vehicles of Volkswagen Group and provides accessories, engines, machinery tools, and various other technical articles.
Audi is known for its engineering and accuracy in their cars which is the need of the market.The look and design of the car come with exact engineering structure and use of high capacity engines. The products of Audi are the best. It has many series of car models that range from premium to super premium to ultra-premium.  It also emphases on various invocation cares like Audi Quattro, Audi Ultra, and many more.
Due to their various models and design, Audi is considered one of the top Mercedes competitors.
2) BMW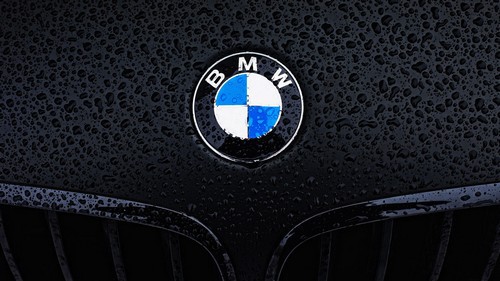 Bayerische Motoren Werke (BMW) is a multinational company that is headquartered in Munich, Germany which produces motorcycles and automobiles. It has its production across the globe. It is considered as twelfth in the world for motor vehicle production. Automobiles manufactured by BMW are known by the brand BMW M for their performance models and BMW I for their electric cars. Motorcycles are known by the brand BMW Motorrad.
It has around 129,932 employees working for them across the production for automotive segment, motorcycles segment, and financial services segment. It has delivered about 103,080 electric vehicles and about 2,463, 526 automobiles like BMW, Mini and Rolls-Royce motor cars during the year 2017.
BMW brand focuses on continuous process improvement and technological advancement for their products. This brand is known worldwide for their reliability, quality, design, and great customer service. As BMW is a leading producer of automobiles worldwide, it is regarded as one of the top Mercedes competitors.
3) Porsche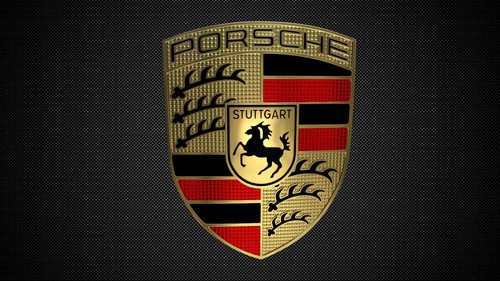 Also regarded as a top Mercedes competitor, Porsche is a German automobile manufacturing company. It is famous for sports car, SUVs and sedans. It was established in the year 1931 by Ferdinand Porsche.
The models of Porsche include sports car and Boxster roadster. It also has manufactured high-performance luxury Sedan with the name Porsche Panamera.
Porsche has also produced hybrid cars and plug-in hybrid model called Panamera S E-Hybrid. During the year 2017, Porsche installed their first charging station with 350 KW, 800V. Porsche charging station is considered the world's fastest charging station.
Porsche has been acknowledged through the world and has created its images as a brand very strong. It is known for its legacy sports and luxury cars along with the automotive representation. The cars are chosen by high-end customers due to the price range and the machine power. Due to the quality of products used, this brand's base is strong in the motor racing among all the other brands. As Porsche is recognized across the globe, it is considered as one of the top Mercedes competitors.
4) Lamborghini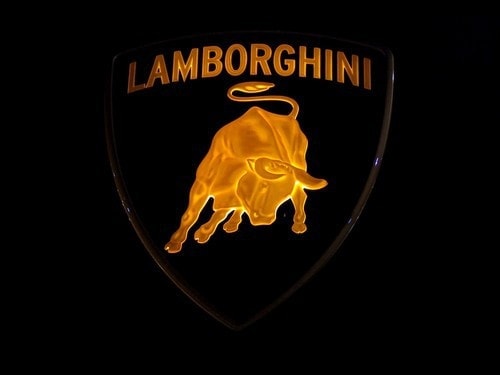 An Italian brand of an automobile company, Lamborghini is well-known for its luxury sports cars and SUVs. This company is owned by Volkswagen Group.
Established in the year 1963, Automobili Lamborghini is headquartered in Sant'Agata Bolognese, in Northern Italy. The Lamborghini Huracán made its debut across the world during the Geneva Motor Show in 2014.
It is known for its innovative technology and excellent performance where they redefine the experiences in driving for the cars. The versions Coupé and Roadster of the Aventador and the AventadorSuperveloce are the new standards set in the world of luxury sports cars which uses a V12 engine. It has around 135 dealerships throughout the world and has created a constant series of dream cars for almost over half a century.
The technology used in manufacturing the cars is unique. The cars that this brand produces are powerful and are known as supercars. The speed and pickup time are higher than any other car and they still trying to make it faster and smoother. Their latest cars can go more than 201 mph in less than 10 seconds. Due to their innovation technology used in the manufacturing of cars, Lamborghini is considered as one of the top Mercedes competitors.
5) Bugatti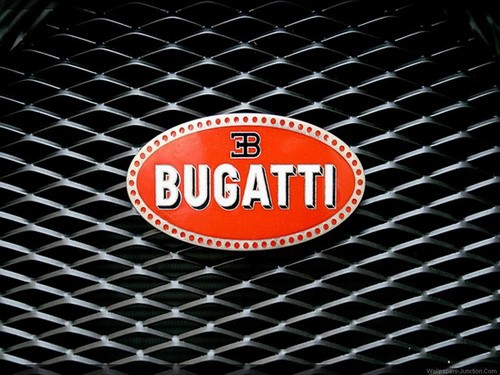 A well-known French car manufacturing company, Bugatti was founded in the year 1909. Bugatti cars are popular for the beauty seen in their designs. Bugatti designs manufacture and markets various luxury automobiles. This company provides a great selection of high-end luxury vehicles, especially in the sports car. This brand combines a creative method with higher technical innovations in the world of sport.
Bugattiscars are mainly focused on design. Engine blocks were hand scraped to confirm that the surfaces are flat that gaskets are not required for sealing. Many of the engine's exposed surfaces contained guilloché, which is an engine turned finishes. For safety, these cars have safety wires that are threaded through and every fastener in intricately laced patterns. Due to their various designs, Bugatti is considered as one of the top Mercedes competitors.
6) Bentley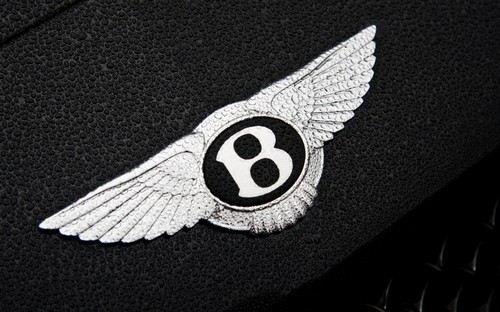 A British manufacturer and marketer of luxury cars and SUVs, Bentley is a subsidiary of Volkswagen. It is headquartered in Crewe, England. This brand is considered the world's most sought-after luxury car brand. The cars are designed, engineered and hand-crafted by almost 4,000 dedicated employees. The company moved from strength to strength from the modest beginnings.  It creates the much-admired contradictions on the road today.
Bentley targets on creating the kind of quality that results between luxury and outstanding performance.
All the cars of Bentley are made superior, beyond the technology of normal cars. Their speed, durability, and performance are fabulous. They are considered as a technology leader in this field. Due to their great performance and design, Bentley is regarded as one of the top Mercedes competitors in the world.
7) Lexus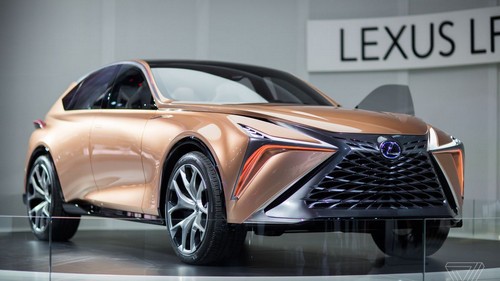 A Japanese car, Lexus is a luxury vehicle manufacturing company and a division of Japanese car maker Toyota. It is headquartered in Nagoya, Japan and marketed in more than 70 countries and territories across the world. It is the largest-selling make of premium cars in Japan and ranked among the 10 largest Japanese global brands in market value. Their operational centers are situated in Belgium, Brussels, and Texas.
It makes use of relentless innovation and uninhibited performance and great designs for their models. It also targets providing exceptional customer experience. The unique collection of Lexus has moved the entire automobile industry forward.
Japan has been great and seen in vehicle technology and Japanese cars are used across the world. They are known for their superior design, high reliability and adhere to strict quality norms. It has a rich portfolio by having many cars with sedans, SUVs, and coupes. Due to their innovative technology used in car manufacturing, Lexus is regarded as one of the top Mercedes competitors.
8) Ferrari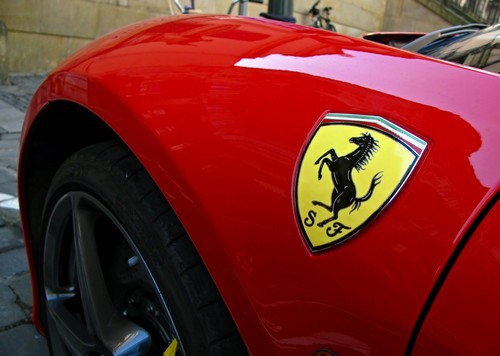 An Italian luxury sports car, Ferrari was founded in the year 1939. The company is well-known for its continued contribution in racing and has produced the highest number of winning drivers. These cars are a symbol of luxury, speed, and wealth. These cars are manufactured and are unique in their design, performance, and driving.
The company participated in the 900th Grand Prix during the August 2015 and remains the only constructor to have taken part in every single edition of the Formula 1 World Championship ever since its launch.        Innovations and technology are the main drivers in the manufacturing of various cars. These cars are looked upon as a status symbol. Due to the strong brand image and its connection to the aura of mystique, Ferrari is considered as one of the top Mercedes competitors.
9) Aston Martin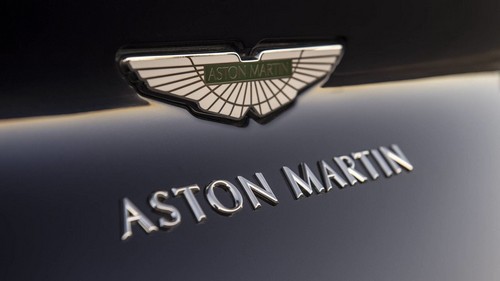 A British manufacturer of luxury sports cars, Aston Martin Lagonda Limited was founded in the year 1913 by Lionel Martin and Robert Bamford. This car has been regarded as a British cultural icon. This company has over 150 car dealerships in over 50 countries that make them a global automobile brand. It designs and manufactures high-performance automobiles. The Company offers various products like coupes, luxury sports, roadsters, convertibles, and commuter cars, along with the parts, and maintenance services. Aston Martin has a strong manufacturing and designing team.
They make sure that every car they manufacture is powerful, perfect and desired by everyone. Most people desire an Aston Martin because of its performance and build quality. Due to their customer base and various products, Aston Martin is considered as one of the top Mercedes competitors.
10) Land Rover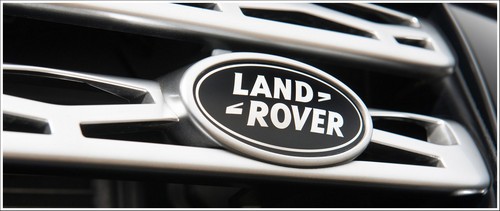 Also regarded as a top Mercedes competitor, Land Rover is a British multinational car and a famous brand. Their main abilities are innovation and trust. Their car designs are known for their unique features like luxury, performance, and excellence.
It has been in the automotive industry for almost 50 years. Since then, they have been known for their various innovations in various technologies and in the domain of vehicle development. They have been able to push the limits of the automobile industry. As the world is changing with new technologies, the automobile industry is intertwined with the internet, IT and production. The entire business processes of Land Rover are digitalized.
The vehicles manufactured by them are controlled and connected electronically.  The company strengthens its relationship management which helps the company to build a sustainable business. Due to their service and range of models, Land Rover is considered as one of the top Mercedes competitors.
11) Jaguar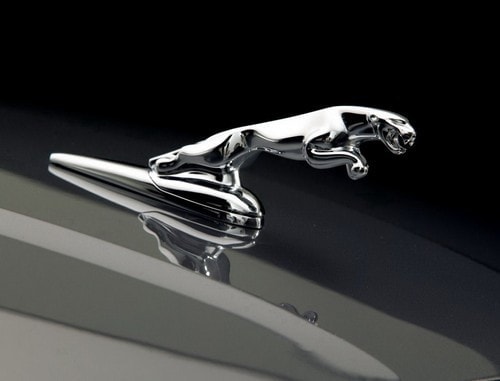 Jaguar is a luxury vehicle brand of Jaguar Land Rover. It is a British multinational car manufacturer that is headquartered in England. It manufacturers ultra-premium cars which are luxurious and technology oriented. These cars cost a lot and were bought over by Tata Motors.
The designers and engineers at Jaguar Company develop a mixture of reactive performance that gets the pulse racing, an intense design that makes people stop and stare. Jaguar cars are a display of their passion.
Jaguar is a popular car and the company has managed to stay away from scandals and have created a positive brand image among the customers. It is ranked 55 in the ranking of auto 100 during the year 2016. It has invested a lot of effort in research and development to provide the latest technology. Due to their various features, Jaguar is regarded as one of the top Mercedes competitors.
12) Volvo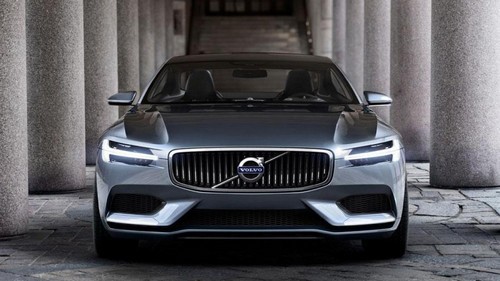 Volvo is a global manufacturing company that is based out in Sweden. Established in the year 1927, Volvo produces and markets buses, sedans, sport utility vehicles, industrial engines, marine, and construction equipment.
Volvo cars have approximately 2,300 dealers and their products are sold across the globe. They make use of quality materials to create cars that give great durability and quality to the cars. Volvo has varied portfolio and hence it is well balanced for its incomes and provides end-to-end solutions. It has a leading position in many of its segments globally, particularly in the commercial vehicle truck segment where it has a high market share.
Volvo is also a leading player in buses and construction equipment in the world and also has the good market position in marine and industrial engines. Due to their various products and innovations used, Volvo is considered as one of the top Mercedes competitors.
13) Cadillac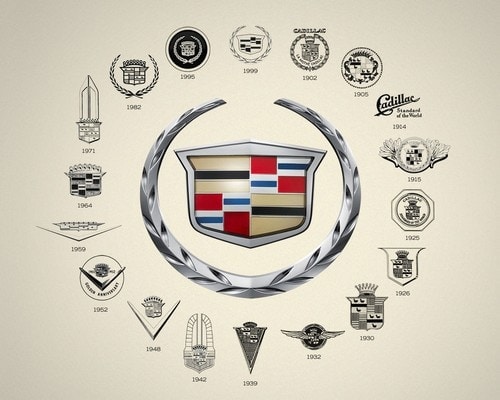 A US-based car manufacturing company, Cadillac is popularly known as General Motors. The Cadillac brand cars are distributed across the globe. It is one of the oldest automobile brands in the world. It is leading in the luxury car manufacturing since the year 1902. Its portfolio contains four sedans with two V-Series performance variations, midsize luxury crossover, XT5, and full-size luxury SUV, Escalade.
Cadillac features unique design and technology and is growing globally. The company established its own business unit with General Motors in the year 2015 which is led by President Johan de Nysschen.
Cadillac makes use of modern car manufacturing technology to produce the best quality cars on the market. This has helped the brand to establish its position in the market. The cars produced by Cadillac are very high quality in nature taking care of the various security features. It provides high comfort to the users and ease at the same time. The car also provides a great sense of features and status which conveys luxury to the customers while driving. Due to their brand image, Cadillac is considered as one of the top Mercedes competitors.
14) Maserati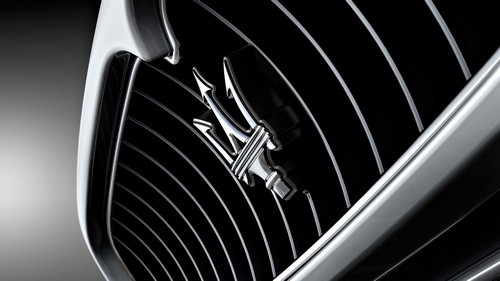 An Italian luxury vehicle, Maserati is one of the world top automotive manufacturers. It was founded in the year 1914 by Alfieri Maserati as a workshop for car engineering. Over the years it transformed from workshop to a company who designs, manufacture, and sells their own vehicles.
It has played a consistent role in the history of the sports car and its development. Maserati cars have brought wonderful achievements on the road. Currently, it has its operations in about 70 markets. This brand has won many racing events ever since its formation. Its portfolio includes executive sedans, saloon, grand tourers, and crossover SUVs.
The brand is well-known for its innovation in all its models. These cars have always been passionate with sound and the users can gain access to the Soundcloud account where the exhaust sounds of their models are uploaded wherein the users can choose from these for their cars. Due to their wide range of products, Maserati is considered as one of the top Mercedes competitors
15) Tesla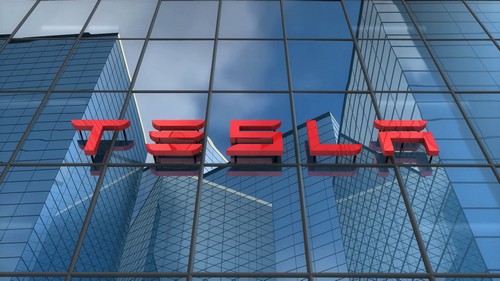 Tesla is an American multinational company which was established in the year 2003 and headquartered in California, United States. It is specialized in storage products, electric vehicles, and scalable clean energy generation. Tesla has produced the world's first sedan with all electric technology called Model S that is considered the best car in the electric vehicle category.
The vehicles of Tesla are produced in their factory in California. It also manufactures the components of vehicles. Tesla also manufactures an exclusive set of energy solutions like Powerwall, Solar Roof, and Powerpack to provide a supportable energy ecosystem. This will enable business and residence to manage renewable energy generation, consumption, and storage.
Tesla is recognized for its high rate of innovation, especially in the production of the world's first fully electric sports car. This factor is a strength that allows the company to develop competitive and profitable products. It is also a symbol of renewable energy solutions. As Tesla is a strong brand and improves the ability to attract and retain customers, it is indeed a strong Mercedes competitor.
Conclusion
The automobile industries are moving at a very fast pace to achieve their business goals and objectives. Mercedes is making use of the latest technology in their vehicles that will make the drivers at ease while driving.
Liked this post? Check out these detailed articles on
Topic of Competitors
Alternatively, check out the Marketing91 Academy, which provides you access to 10+ marketing courses and 100s of Case studies.