Cisco is an international technology leader and innovation company headquartered in California, United States. Ever since 1984, Cisco is determined to make the internetwork. Cisco products, employees and partners make use of their technology and innovation to the society to be connected securely and enhance the usage of digital technology.
Cisco produces and retails networking hardware, equipment for telecommunications and other technology-related products and services. They work with enormous products like analytics, automation software, networking and infrastructure software, servers, switches and many more. They even provide solutions to various technologies like cloud, data center, Internet of Things, mobility and network architecture.
The following are Cisco competitors.
1) Juniper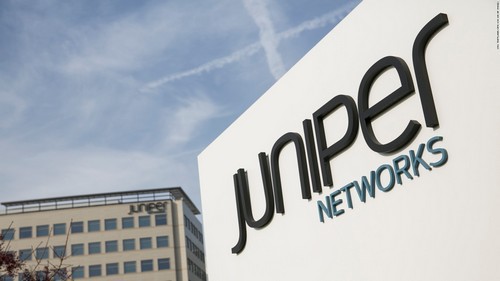 Juniper is a network security and performance company that is headquartered in Sunnyvale, California.  It is a technology related company that develops and markets networking products. Juniper is an innovator company that focuses on solving any difficulties in the networking technology.
Their engineers are committed to producing products, solutions, and services that would bring easiness in the networking. Their solutions have enabled customers to connect at any time. Juniper has about 9,400 employees working for them.
Juniper works by understanding the requirements of the customers in order to go deep into the hardest problems that are faced by the customers and solve them. As Juniper is a networking technology company and works with the latest technologies, it is indeed considered as one of the top Cisco competitors.
2) Alcatel – Lucent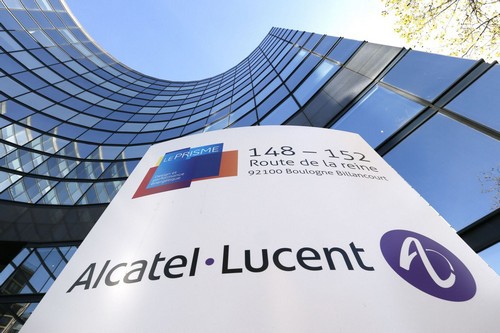 Alcatel-Lucent is a global telecommunication equipment company that is headquartered in France. Alcatel-Lucent connects everything by delivering technology that works for the customers. Its main business operations include delivering infrastructure solutions and communications that will help the customers, businesses, executives and IT engineers to be connected in the digital world.
It works with networking hardware, software, IP technologies, and services. It helps the customers to be connected with business and helps the network engineers be connected to increase network integration, reliability, and intelligence.
Alcatel-Lucent serves more than 830,000 customers worldwide across 130 countries. The company has to their recognition possessed about 29,000 patents. Due to their technology and service to the customers, Alcatel-Lucent is considered to be top Cisco competitors.
3) HP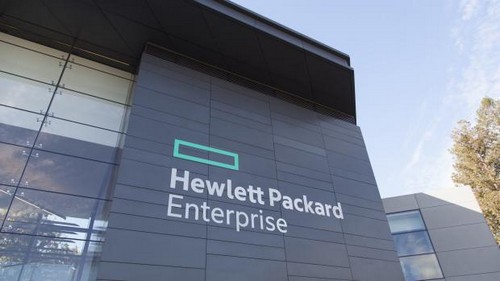 Hewlett Packard (HP) Company is an information company that is headquartered in Palo Alto, California. HP focuses on creating technology that will make better connectivity between people and business across the world. The business operations include the development of many hardware and software components, data storage, networking hardware and delivering services.
It also provides associated services to the customers. Their various products are personal computing devices, storage devices, networking products, servers, software, and many types of printers and imaging products. HP sells their products directly to the customers or through online. Due to their technology and innovation in their products, HP is considered as one of the top Cisco competitors.
4) Aruba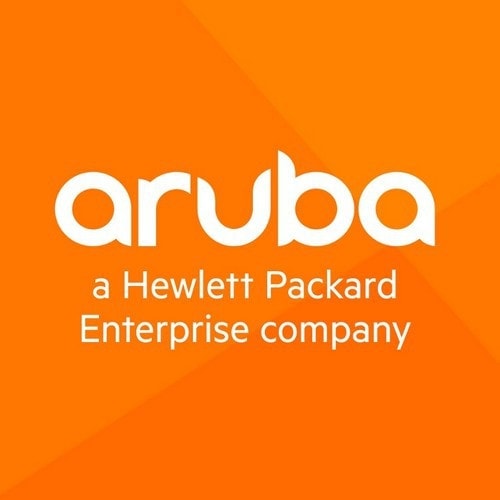 Aruba is a technology related company that is based out in Italy. It started its operations in the year 1994. The four main business areas that Aruba focuses are the cloud, data centers, hosting and domains and e-security and certified services. Aruba Company manages around 2 million domains and approximately 7 million email accounts.
It has to their account almost 100,000 virtual and physical servers and also provides public and private cloud hosting services. Aruba has about 5 million customers, 12.4 million users, 2.1 million registered domains and over 140 Gbps connectivity between data centers and internet. As Aruba is a fastest developing technology-oriented company, it is considered as one of the top Cisco competitors.
5) Huawei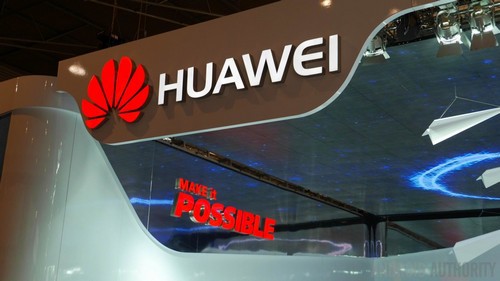 Huawei is an Information and Communication Technology (ICT) solution provider company. Huawei has set up well-equipped ICT portfolio providing their best solution in networks, telecom, devices, services and cloud technology. Huawei's solutions of ICT, their services and products are almost being used in more than 170 countries. The company has built about 1500 networks that help to connect the customers with their business.
Through their ICT solutions, customers can transform to the digital world that will help in increasing the monetary growth and improve the excellence of life. Huawei has about 180,000 employees working for them and 36 joint innovation centers. As Huawei is a technology-oriented company, it is considered as one of the top Cisco competitors.
6) Arista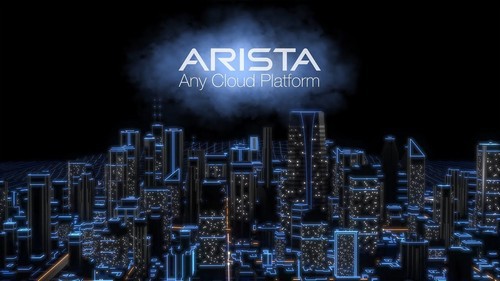 Arista Networks is a technology company that is into networking. It is headquartered in California, United States. It produces and delivers solutions for cloud networking for large storage in the data center and other computing environments. It also designs multi-layer switches. It has produced more than 15 million ports for cloud networking and delivered across the globe.
Arista builds high quality and performance cloud networks which consume less power. Their products are EOS, CloudVision, Arista 7500 series, Arista 7320X series, Arista 7300X series, Arista 7280X series, Arista 7010 Switch and many more. Due to their various technology products, Arista is considered as one of the top Cisco competitors.
7) VMWare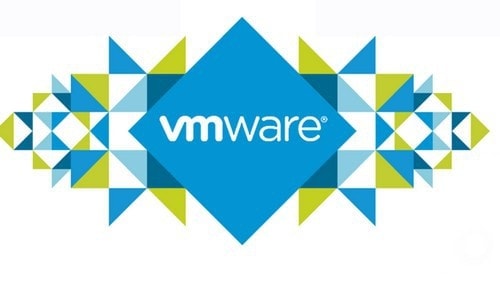 VMWare is computer software company that delivers software and services for platform and cloud computing. VMWare helps the customers to work with new technology and streamline them to be introduced into digital businesses which would help the customers to perform better. VMWare transforms the data center by making use of cloud technology to mainstream virtualization.
VMWare develops many products like VMWarevSphere, VMWare ESXi, VMWare Workstation, VMWare Fusion, VMWare cloud Foundation, VMWare Player and many more. Due to their wide range of technology and products and VMWare being the fastest growing company, it is considered as one of the top Cisco competitors.
8) Riverbed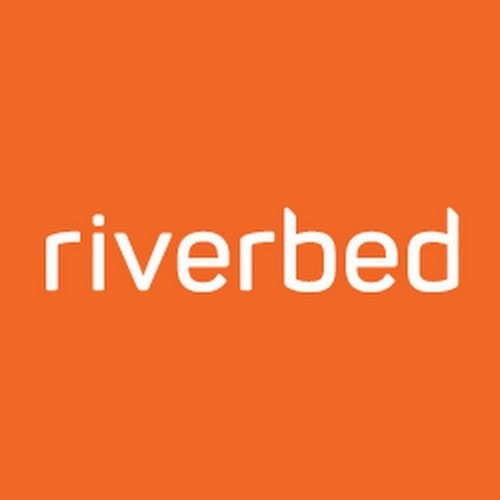 An American information technology company, Riverbed is focussed on creating software and hardware for network and application performance, edge computing and for various types of networks. It is headquartered in California, United States. Riverbed provides an integrated platform for the customers to increase the usage of digital in their business operations. It helps
the customers to run their business in powerful networks and on apps based on cloud computing. It will ensure the customer's business operations to be connected with people, business and enjoy the experiences of conducting the business in a digital world. Their products are SD-WAN, Wi-Fi, WAN optimization, application and network performance monitoring. Due to their wide innovation in technology, Riverbed is considered to be the top Cisco competitors.
9) Netscout

Also regarded as a top networking company, Netscout provides products for network and application products. It is headquartered in Westford, Massachusetts. Netscout delivers network various services to the customer with great speed and agility.
The current business scenario requires the businesses to be available always with respect to the systems, servers, hardware, and software. Netscout assures the businesses where they are available, reliable and responds on the serious requirement.
Hence the businesses can be assured of any competitive edge that occurs their way. Their products are nGeniusONE, IRIS/GEOPROBE, TrueCall, nGenius Business Analytics, nGeniusPULSE and many more. Netscout is an industry leader and is considered as the fastest public technology company, due to which it is considered as one of the top Cisco competitors.
10) Extreme Networks

A networking company based in San Jose, California, Extreme networks provides software networking solutions for customers. Extreme networks re-define networks and provide solutions with software which will help their customers to make better connections to their business.
Extreme networks business operations focus on cloud optimization, edge to core infrastructure and managing software and security. It provides solutions for industry, network, and technology. The products fall under the categories of switching, analytics and performance management, automation, security and identity control, wireless, routing, transceivers and network packer. Due to their wide range of products, Extreme Networks Company is considered as one of the top Cisco competitors.
11) Dell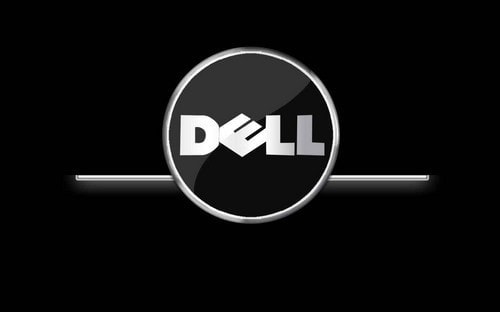 Dell is a multinational information technology company that is headquartered in Texas, United States. Dell develops, sells and maintains computer and their related parts. Dell sells many products related to IT like personal computers, data storage devices, servers, network switches, cameras, printers, software and many more. The use of technology has a big impact on the performance of the company.
Dell focuses on digital, IT, workforce and security transformation to support their customers. By making use of the services provided by Dell, customers have gained new value and competitive advantage that helped them to reform themselves in the digital era. Dell employs about 103,300 employees across the world. Due to the services and products, Dell is one of the top Cisco competitors.
12) Polycom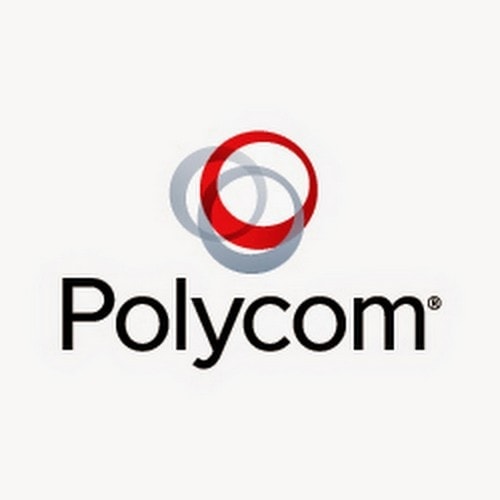 Polycom is headquartered in California, United States. Its main business operations include the development of video, voice and content collaboration. It also works in the domain of communication technology. The video, voice and content solutions are provided by Polycom to increase the customer productivity and expand education across the world.
Their products provide better user experience and enterprise-grade solutions. Their products in voice are conference phones, VoIP Desk Phones, VoIP Adapters and Installed Audio. Their products in video services are Mobile, Immersive telepresence and collaboration infrastructure. The products for content services are content sharing, recording, streaming and content management. As Polycom is considered as a fastest growing company, it is considered as one of the top Cisco competitors.
13) Avaya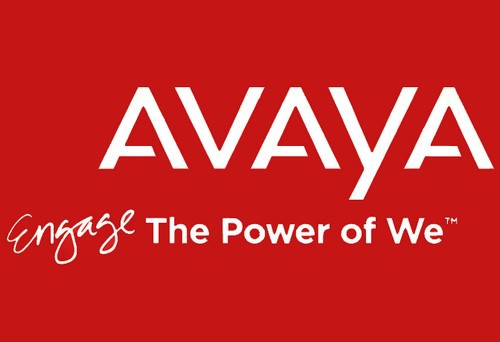 Also regarded as Technology Company, Avaya is headquartered in Santa Clara, California. It specializes in business communication. It provides various solutions to their customers. Avaya's open channel for solutions provides the customer engagement.
Their Unified communications are put in the applications, devices, and browser to be used by the users. It enables a better communication for the business. The cloud solutions that are provided by Avaya are built on the open architecture that will offer better connectivity and provide security. It also provides smart devices for various infrastructures. Avaya serves about 220,000 customers across the world. Due to their wide reach and services, Avaya is considered as one of the top Cisco competitors.
14) Microsoft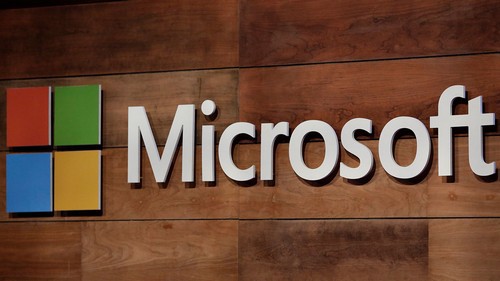 Microsoft is an American multinational company that is headquartered in Washington. Microsoft takes care of development, manufacturing, licensing, supporting and selling computer system, computer software, electronics, and services.
Microsoft is also a leading provider of cloud computing services. Microsoft Azure is a broad set of cloud services. IT team makes use of Microsoft Azure to develop, achieve and deploy many applications by making use of the Microsoft datacenters that are networked globally. The developers can make use of this service for developing any simple mobile apps to internet solutions.
Microsoft is the only steady hybrid cloud wherein the data and the app can be connected to the cloud. Microsoft Azure deals with hybrid consistency in various platforms like application development, identity management, security, and data. Azure provides more than 100 services by making use of their tools. Due to their various services of cloud, Microsoft is considered as a top Cisco competitor.
15) Check Point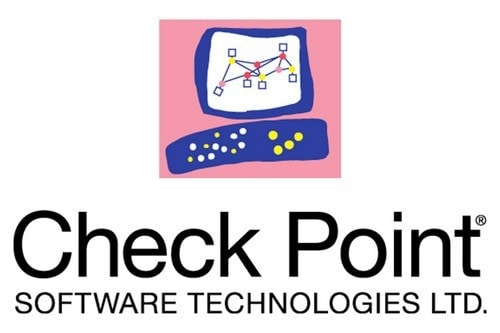 Check Point Software Company provides software and hardware products for IT security which includes endpoint, network, mobile and data securities. It is headquartered in Israel and United States. It has about 4,000 employees working across their office locations situated in San Carlos, California, Dallas, Texas and in Canada. Check Point provides safety to customers against various kinds of threats against networking.
It focuses on customer requirements and develops solutions to provide them a better landscape on security. It offers the current networking security protection to their customers. Due to their various products and services, Check Point is considered as one of the top Cisco competitors.
16) IBM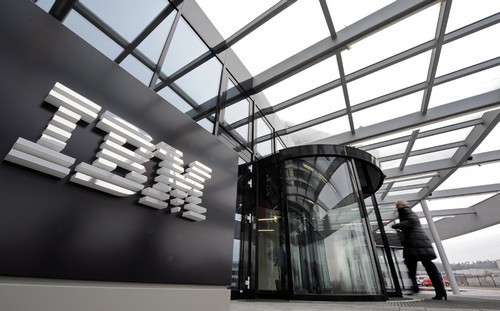 IBM is a technology and Innovation Company headquartered in New York, the United States was established in the year 1911. IBM serves their operations to almost 170 customers across the globe. IBM main business includes manufacturing and marketing computer software, middleware and hardware. It also provides consulting services for various technologies from mainframe to nanotechnology.
Few products of IBM are Analytics, Blockchain, Cloud and Industry solutions, Internet of Things, Mobile, Security, Watson, and Mobile. IBM also focuses on research having a record of possessing many US patents. IBM has about 380,000 employees who work across the globe in various technologies. Due to their advancement in technology and their client services, it is considered as one of top Cisco competitors.
17) Brocade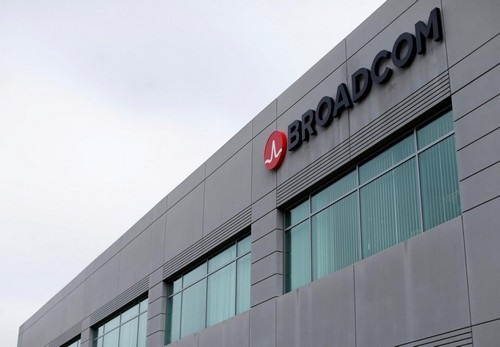 Brocade communications system is a technology company that is dedicated to data and storage products related to networking. It is headquartered in California, United States. Brocade products help in better connectivity of businesses for their business operations.
Their hardware products include Fibre Channel Storage area network, switches, data center switches, Ethernet switches, WAN routers, load balancers and many more. Brocade also produces software devices based on networking technology like network virtualization, virtual routers, virtual firewalls, SDN and network security appliances. As they are the fastest growing technology related company that is specialized to networking, Brocade is considered to be one of the top Cisco competitors.
18) Fortinet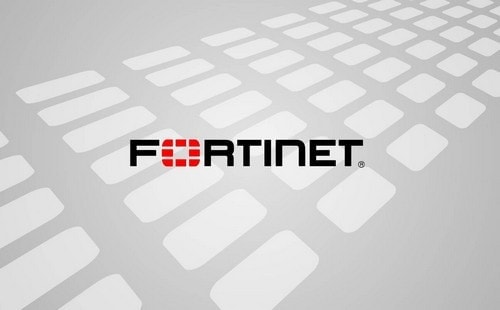 Fortinet is a networking company located in Sunnyvale, California.Founded in the year 2000, Fortinet has their office locations across the globe. The company has more than 4700 employees working for their various products in networking domain.
It delivers comprehensive network, endpoint, application and access security. Fortinet provides great network and security to the customers. They make use of an intuitive operating system and threat intelligence to provide excellent security and better visibility.
Their products cover the security aspects in the areas related to network, multi-cloud, web application, Email, endpoint, management, and analysis. Due to their expertise in networking across various technologies, Fortinet is considered to be one of the top Cisco competitors.
19) Tivo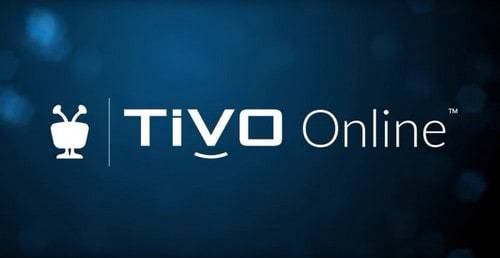 Tivo is a technology company that is innovating in various entertainment domains. It provides the users of episode watching, lovers of music, entertainment a wonderful user experience and provides them with top most media and entertainment facilities.
Tivo provides the guide to broadcast television programs on-screen. It provides end to end solutions to suit any environment. It offers many products that are powered by Tivo cloud service. Their various products are user experience, personalized content discovery, metadata and targeted audience delivery.
User experience solutions will enable various accesses to the customers like living, recorded, on-demand and streaming. The personalized content discovery provides user behavior and voice recognition technology to provide quality entertainment. Metadata offers search and navigation options to enable users to browse through the shows and games. Due to their technology and service, Tivo is considered as one of the most Cisco competitors.
Conclusion
The networking technology decision makers are moving at a very fast pace to achieve their business goals and objectives. Cisco makes use of latest networking technology for providing various solutions to achieve better performance.