Nike is a multinational corporation that produces athletic footwear, apparel, and accessories. It was founded in 1964 as Blue Ribbon Sports, and is headquartered near Beaverton, Oregon. Nike is known for its innovative designs, athlete sponsorship deals, and iconic "Swoosh" logo. It also owns other brands like Converse and Jordan. Nike has been involved in social and environmental initiatives, and has a global market share of over 27%. Its products are sold through various channels, including company-owned stores and e-commerce. Nike operates into four divisions: North America, EMEA, China, Asia Pacific and Latin America.
With a mission to inspire and innovate, Nike has transformed the sports industry by combining cutting-edge technology with sleek design. From professional athletes to fitness enthusiasts, Nike has become synonymous with performance, style, and pushing the boundaries of what is possible.
Strengths in Nike SWOT Analysis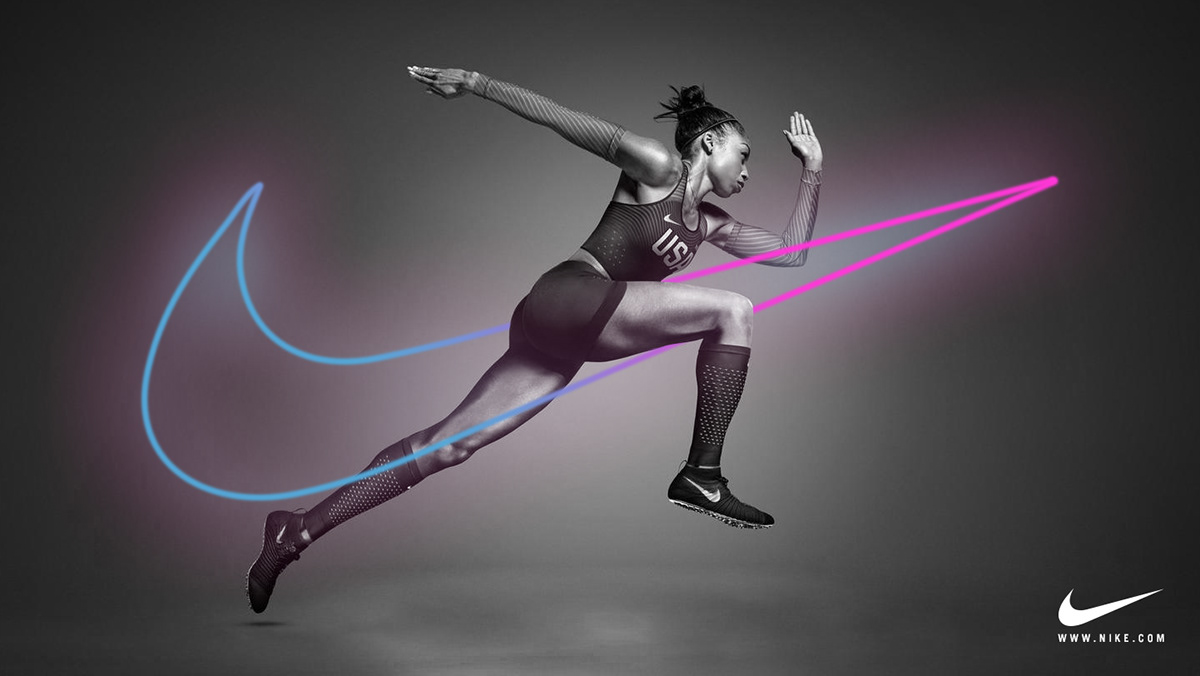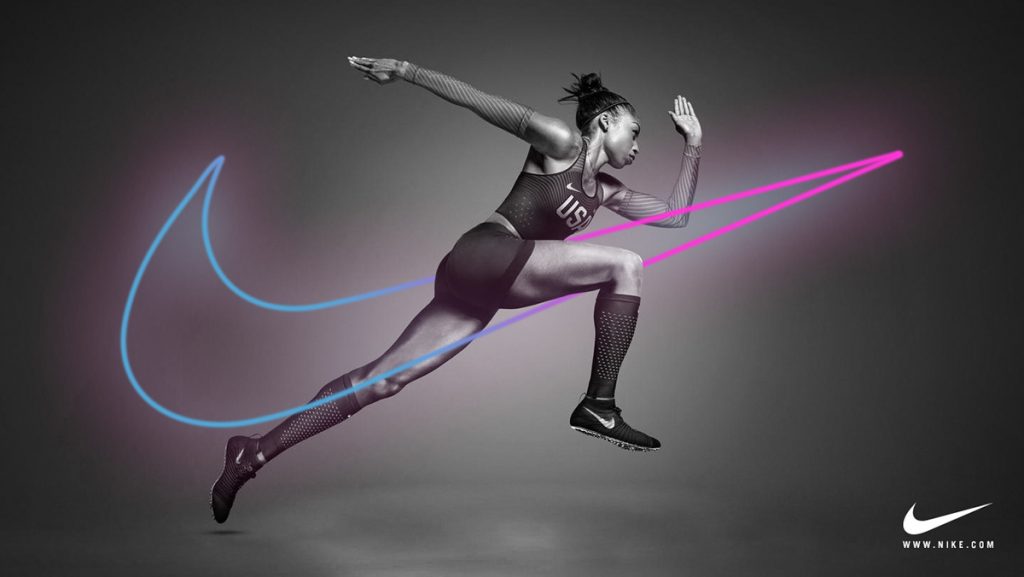 1. Strong Sponsorships
Many high-profile professional athletes, including Cristiano Ronaldo, Rafael Nadal, LeBron James, and Rory Mcllroy, are sponsored by the company to use their products and promote and advertise their technology and design. On top of that, Nike also manufactures and provides kits (uniforms) for a wide range of sports teams like Barcelona and Chelsea.
2. Invests heavily on advertisements and marketing
Nike spends a lot of money on promotional campaigns every year. Nike's advertising and promotion costs totaled approximately 3.85 billion US dollars in the fiscal year 2022 alone. It allows the company to differentiate itself from competitors in the crowded athletic footwear and apparel market.
3. Strong Brand value
In 2022, approximately 95% of online shoppers in the United States purchasing sports and outdoor goods knew who Nike is. That same year, the company generated over 46 billion U.S. dollars in global revenue. Its reputation for innovation, quality, and performance, as well as its focus on motivating and empowering athletes around the world, all contribute to the brand value of the company.
4. Knows the Aspirational marketing
Nike's digital marketing strategy is supported by brilliantly successful ads. The company is not only selling products, but it's also selling the emotional benefits of the products. In short, it's selling the aspiration. "Just Do It", "Play New" are some of its examples.
5. Exponential Digital Growth
Nike reported a 34% global growth in digital sales, with no dollar figure provided, during its fiscal second quarter ended Nov. 30, 2022. Nike ranks as the 10th largest North American e-retailer in Digital Commerce 360's Top 1000 database. Nike can keep innovating and connecting with customers in fresh, relevant ways by investing in digital capabilities going forward. This will ultimately fuel growth and success.
6. Cost Efficiency in Production
Nike's manufacturing cost is low due to most of its footwear being produced in foreign countries, with Vietnam accounting for 44%, Indonesia for 30%, and China for 20% in the fiscal year 2022. The company also has operations in other countries such as Argentina, Brazil, India, Italy, and Mexico. Its distinct production process enables it to create high-quality goods at a lesser cost than many of its competitors.
7. Effective Supply Chain
Nike's supply chain is built on three key principles: outsourcing to save costs, diversification to minimize risk, and corporate social responsibility to manage its impact. Through effective and experienced management, Nike has developed one of the most efficient and responsible global supply chains.
Weaknesses in Nike SWOT Analysis
1. Highly Dependent on North America's market
In 2022, approximately 41.3% of the revenue world widely, comes from North America, which can make the company's financial health vulnerable at the time of recession in the particular area.
2. "Kangaroos are Not Shoes" Campaign
Nike has faced criticism for using kangaroo leather in their products, specifically in soccer cleats. While the material is known for its durability and flexibility, there are ethical concerns regarding the treatment of kangaroos and the sustainability of their hunting. Animal welfare groups have expressed their disapproval of Nike's use of kangaroo leather.
3. Gender bias Culture
Nike has faced accusations of discrimination and gender pay bias. Four former female employees filed a class-action lawsuit claiming that Nike had a toxic culture for women and violated the Equal Pay Act. The women alleged that men were paid more than women for the same work.
4. Xinjiang Controversy
The Nike Xinjiang controversy had a negative impact on the brand in Western markets, with calls for boycotts and protests against the company's alleged use of forced labor in the region. The controversy led to a drop in sales and caused reputational damage to the brand.
5. Contradictory Strategies
Nike's "Move to Zero" scheme promises net-zero carbon emissions and 100% renewable energy, however it conflicts with Nike's innovation-focused approach, raising doubts about their commitment to combating climate change.
Opportunities in Nike SWOT Analysis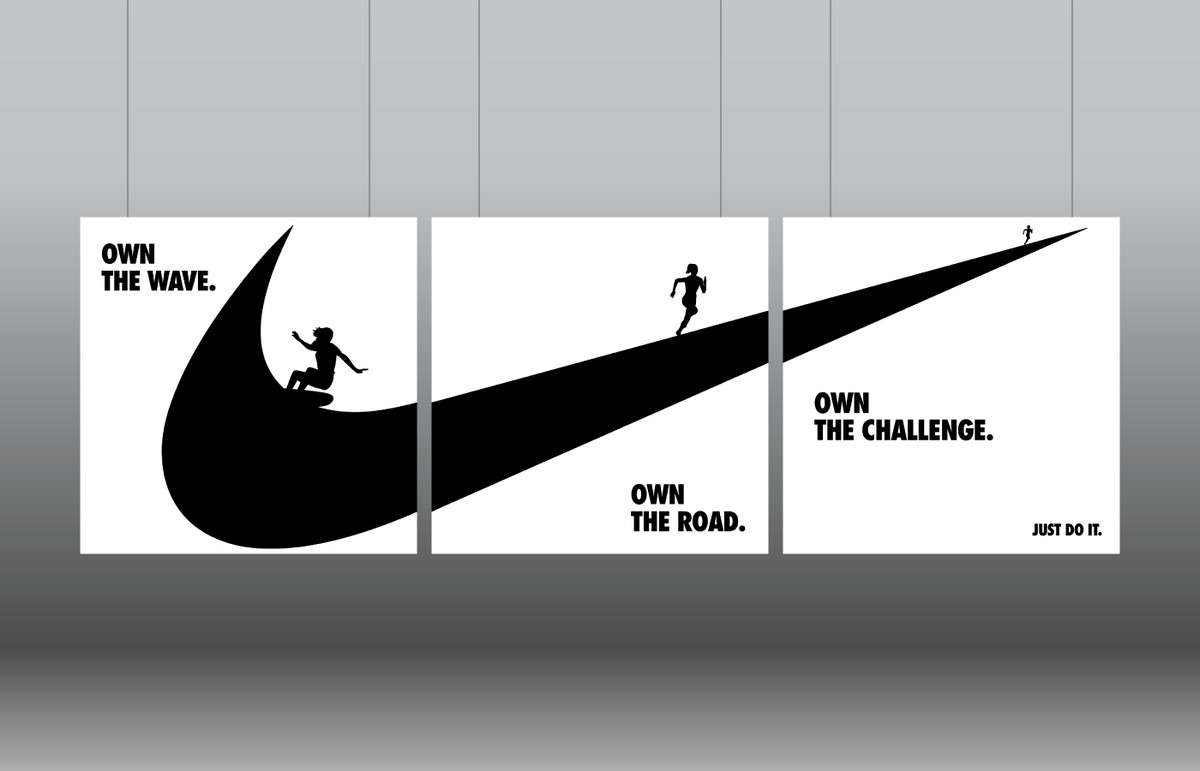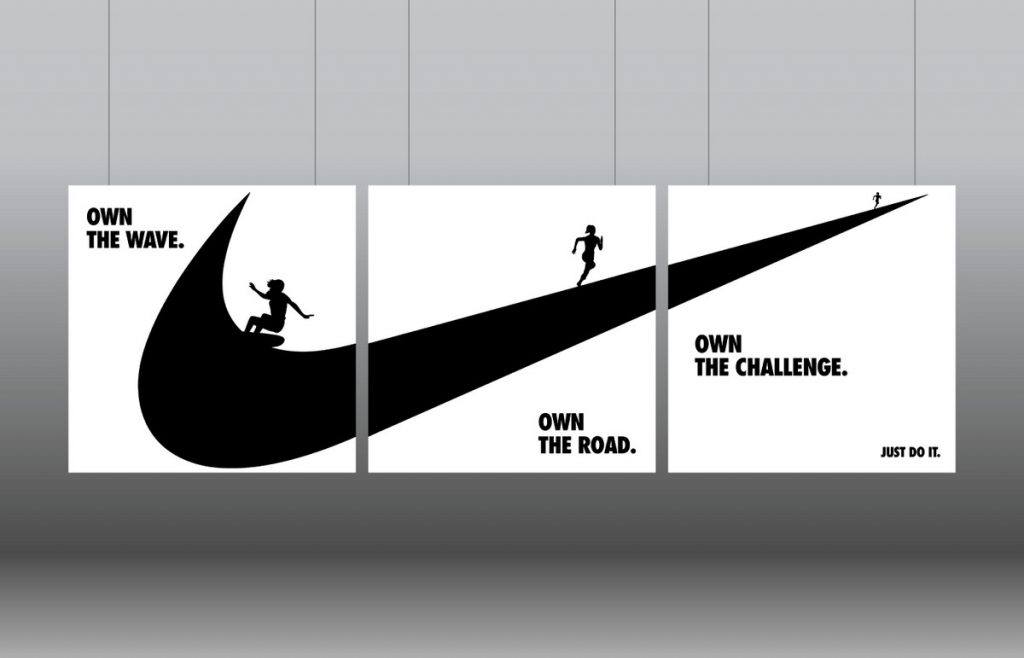 1. Women's Sportwear
In 2021, women's sportswear generated 35.57 billion US dollars more than men's and children's sportswear combined. This trend is expected to continue into the 2020s. Nike can make opportunities for itself heavily, by showing interest in this segment.
2. Responsible Manufacturer
In Western countries, consumer demand for transparency and ethical responsibility in product manufacturing is increasing. Nike has an opportunity to capitalize on this trend by positioning itself as a responsible manufacturer of sportswear products, which could potentially attract more ethically and environmentally conscious consumers and increase market share.
3. Growing Global Sportswear Market
Global sportswear market growth from $97.42B in 2022 to over $135B by 2028 presents significant opportunities for Nike. Its strong reputation, expertise, and global network can drive revenue growth, increase market share, and introduce innovative products that meet evolving consumer needs.
4. Less control over Pricing
Nike's pricing is sensitive, and second-hand sales can harm their brand value and profits. As they sell most products through retailers, they have less control over pricing. They may need to work more closely with retailers or develop direct-to-consumer channels to address the challenge.
5. Right time to tap into Metaverse
Nike can use the metaverse to develop virtual experiences and products that will appeal to a broader audience, particularly younger generations.
Furthermore, it can be used to test new products and gather user feedback before releasing them in the real world, reducing the company's risk of investing in unpopular or unsuccessful products.
Threats in Nike SWOT Analysis
1. Patent Infringements
Nike has been involved in both plaintiff and defendant roles in patent infringement cases. In 2020, Nike sued MSCHF over their modified "Satan Shoes", while in 2019, RYZ sued Nike for patent infringement in their Flyknit shoes. Such cases can result in negative publicity and costly legal fees, which can ultimately impact the company's bottom line.
2. Sales Volume Fluctuations and Operating Margin Sensitivity
Nike's sales volume fluctuates throughout the year due to various factors, including changes in demand and customer orders, as well as external factors beyond their control. Their operating margins are sensitive to factors such as manufacturing and transportation costs, shifts in product sales mix, and geographic sales trends. Therefore, results in any given period should not be considered indicative of future results.
3. Intense Competition
Nike faces intense competition in the athletic footwear, apparel, and equipment industry from companies worldwide, including those producing private labels and diversified lines. This competition also extends to digital commerce and retail operations. Failure to respond to competitors in areas such as product offerings, pricing, and digital services could result in increased costs, reduced demand, and lower prices for products.
4. Credit Risk and Futures Ordering Program
NIKE faces the risk of financial loss due to offering credit to financially unstable customers and accepting advance orders that may be canceled. Bankruptcies or economic uncertainty of retailers can lead to lower sales and orders for NIKE's products.
5. Product Counterfeiting
Product counterfeiting is a major threat to Nike, with fake Nike products flooding markets worldwide. Consumers who unknowingly purchase counterfeit Nike products may experience inferior quality, which can reflect poorly on Nike's brand. These counterfeit products not only undermine Nike's brand image but also lead to lost sales and revenue.
CONCLUSION
Nike is a company with lot of strengths, including strong sponsorships, heavy investments in advertisements and marketing, a strong brand value, cost efficiency in production, and an effective supply chain. However, the company also faces several weaknesses, such as its high dependence on North America's market, its controversial use of kangaroo leather, gender bias culture, and contradictory strategies in combating climate change.
Nike has several opportunities to expand its market penetration, such as by tapping into the growing women's sportswear segment, branding itself as a responsible manufacturer, and leveraging the growing global sportswear market. On the other hand, the company also faces several threats, such as patent infringements, competition from other sportswear brands, geopolitical tensions, and consumer boycotts due to controversies.
Overall, Nike must continue to innovate, adapt to changing consumer needs, and maintain a responsible and ethical business model to sustain its position as a global leader in the sportswear industry.
Liked this post? Check out the complete series on SWOT