Chick-fil-A a fast food chain which is primarily present in the USA. The fast food which is headquartered at Georgia specializes in poultry dishes as the name indicates. The chain which was established in the year 1946 serves breakfast, lunch, and dinner and focuses only on chicken as its primary ingredient.
The company registered an annual sales of 4.4 million USD in just the USA and is seen as one of the top players in the chicken based fast food segment their major competitor being just KFC. In comparison to the major players in the fast food segment in the US like Mac Donalds or KFC Chick-fil-A has just 2100 outlets and is relatively small.
But they are comparable to most of these players in their revenue and are treated as a market leader in their segment. The fast-food chain is also different from the competition in that it remains closed on Sundays and holidays.
Strengths in the SWOT analysis of Chick-fil-A
Strengths are defined as what each business does best in its gamut of operations which can give it an upper hand over its competitors. The following are the strengths of Chick-fil-A:
Service: One of the biggest reasons for the success of Chick-fil-A is their impeccable customer service. For fast food, this is something that is unusual since most of them work on the self-service model. This makes the outlet different.
Sandwich and not burger: In the US burger is synonymous with beef and Chick-fil-A does not sell burgers. On the contrary, they sell chicken sandwiches which are burgers with chicken filling and patties. In a situation where there is a lot of talk about the dangers of red meat, this helps the fast food outlet a lot.
Restaurant ambiance: Most fast food outlets aim at the high turnaround and they do not want their customers to spend a lot of time eating. Their decor will thus be simple and formal. However in the case of Chick-fil-A, that is not the case and they try to make their ambiance as inviting as possible with the usage of warm colors, writing on the walls and pictures of employees.
People savvy employer: Chick-fil-A pays their employees much higher than the industrial average and also gives them a lot of opportunities for career advancement. They give a lot of importance to their people and their satisfaction.
Face to face ordering: Quite unlike the competition, there is a feeling that you are being served by people in each outlet of Chick-fil-A. This gives the customer an impression that they are wanted in the restaurant something that is missing in other fast food outlets.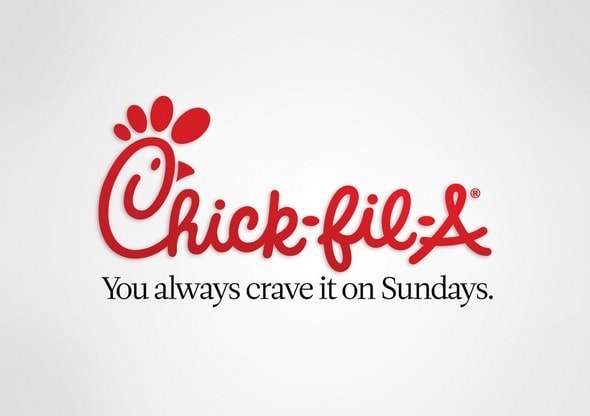 Weaknesses in the SWOT analysis of Chick-fil-A
Weaknesses are used to refer to areas where the business or the brand needs improvement. Some of the key weaknesses of Chick –fil-Aare:
Poor geographic coverage: Chick-fil-A does not have presence countries other than the USA. Thus their overall popularity is limited in comparison to competition and they do not form part of the big league in the fast food industry.
High prices: In comparison to their competition Chick-fil-A is priced higher. Though their services and food justify the prices that are being charged the brand is not very popular amongst the lower and middle-income groups in the US.
Customer retention: The fast food industry is growing faster than it can contain and thus customers have no dearth of choice. There is hardly any customer loyalty and thus relatively expensive fast food joints like Chick-fil-A are finding it immensely challenging to retain customers.
Low innovation: It is becoming critical that fast food companies innovate not just in their menu but also in their supply chain and marketing.For large scale brands whose profitability comes from sales volumes, this is an easy task.But for a brand like Chick-fil-A which is not global, this is a difficult challenge to bridge.
Opportunities in the SWOT analysis of Chick-fil-A
Opportunities refer to those avenues in the environment that surrounds the business on which it can capitalize to increase its returns. Some of the opportunities include:
Healthy fast food: With the growing publicity against the health risks of consuming fast food it is becoming important that the companies reinvent themselves and focus on healthy fast food options. This can open up new segments for fast food companies and also increase the customer base.
Focus on fast food restaurants: The poor customer service of fast food joints has shifted the customer preference more towards fast food restaurants like Chick-fil-A where the focus is on the higher quality of service. This is an opportunity for Chick-fil-A to capitalize on.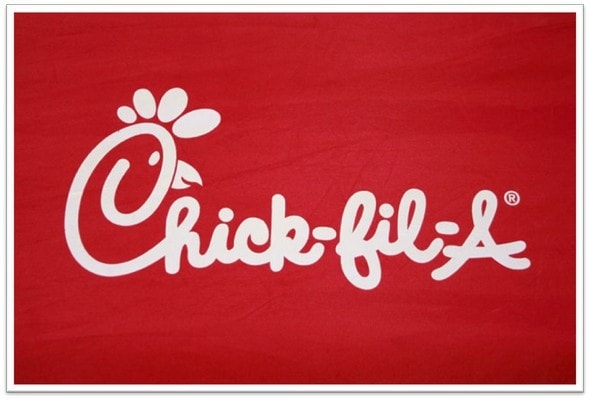 Threats in the SWOT analysis of Chick-fil-A
Threats are those factors in the environment which can be detrimental to the growth of the business. Some of the threats include:
Scandals about chicken: There are numerous scandals primarily centered around fast food joints that use chicken as their primary ingredient related to the quantity and quality of chicken used. This is creating apprehensions in the mind of customers and many of them are choosing to avoid these outlets.
Liked this post? Check out the complete series on SWOT