Tesla Motors is a new age automotive company which manufactures alternative energy vehicles like solar-powered cars, hybrid vehicles, and battery operated vehicles. A pioneer of sustainable energy options Tesla Motors is backed by a very strong research and development team and is considered to be a benchmark in green technologies.
The company was first established in the year 2003 by a group of engineers who wanted to break the conventional mindset that driving in electric cars required a compromise. The company is also credited with a number of firsts and has motivated a number of competitors to try out new designs in alternative energy vehicle technologies. Tesla Motors makes cars in almost all categories like sedans, hatchbacks, and convertibles that run on alternative energy.
Tesla manufactures its vehicles in its factory in Freemont California and in order to ensure that they create a completely sustainable energy ecosystem. Tesla makes a number of other products which help homeowners manufacture and store sustainable energy options. Owned by Elon Musk Tesla recorded an annual turnover of USD 29 billion and have around 38,000 employees.
Strengths in the SWOT analysis of Tesla Motors
The following are the strengths we found from our Tesla Swot Analysis :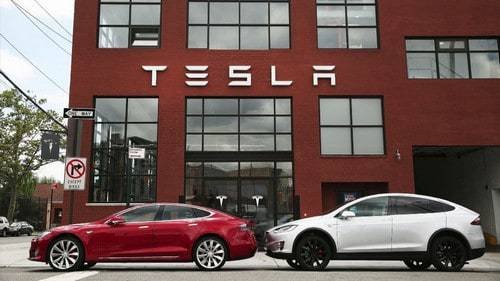 Weaknesses in the SWOT analysis of Tesla Motors
Some of the key weaknesses of Tesla Motors  are:
Poor liquidity: In comparison to competitors like Ford which has USD 20 billion, General Motors with USD 25billion  or Fiat Chrysler Automobiles USD 40 billion which are cash rich from years and years of operations. In comparison to this  Tesla has only USD 3 billion which will not be sufficient for it to survive the
Capacity Issues: Tesla manufactures cars in just one plant which is located in Fremont, California. The plant has a capacity to make 500,000 vehicles and the maximum production of the company is limited to this figure making it difficult for the company to target higher volumes.
Poor customer awareness: Tesla makes very specialized products which are essential for the environment because of their sustainability angle. But these products are highly futuristic and most customers are still not sure about whether or not they need to invest in these technologies which are expensive as well,
Opportunities in the SWOT analysis of Tesla Motors
Some of the opportunities include:
Preference for new technologies: Vehicle technology is taking a whole new turn and there are a host of new technologies like hybrid vehicles, green cars, electric cars, battery operated cars and self-driven autonomous cars. Tesla has researched and launched many products in these emerging technology areas.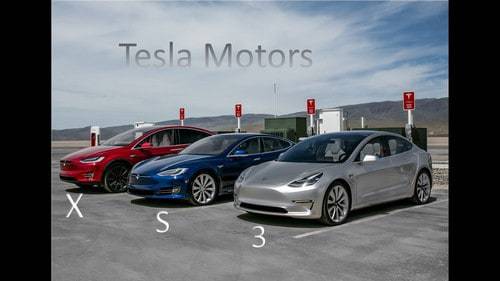 Threats in the SWOT analysis of Tesla Motors
Threats are those factors in the environment which can be detrimental to the growth of the business. Some of the threats from tesla swot analysis include:
Competition: Tesla faces a lot of competition from various car companies like Ford, General Motors, Fiat Chrysler Automobiles, as well as technology companies like Google.
We analyzed tesla's public data, brand strategy, business model and wrote this swot analysis of tesla company, Thank you for reading our analysis! :)