Brand awareness is actually making the consumer acquainted about a particular brand or product. The availability and existence of a specific brand in the minds of people is very important as we live in a world where people have a tendency to lean towards branded products. It has become vital that most people have at least heard about the brand and recognize it as it can prove to be an asset for the company. The main components of brand awareness are the following
The instant recognition of a brand
The recall performance of that brand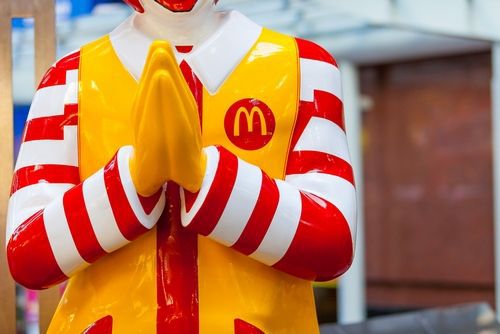 The decision of a consumer whether to buy a product or not is often dependent on his/her awareness about that particular brand. Understanding helps in making the choice easier. When a consumer goes to a market, he will go through the different brands for a particular product but he will definitely buy the most familiar and recognizable product.
For Instance….
It is not possible for a company to operate successfully until and unless consumers are aware of that brand and its products. For example, people incline to eat food items that belong to a reputed brand, as they do not want to compromise with their health. A high profile brand will have greater sales figures than an ordinary brand selling the same item at a lesser price.
Consumers lean towards reputed branded products even though their prices are a bit higher. This is because of the awareness that product has been able to generate in the minds of the consumers. The bigger the brand awareness the greater is the mentality of the consumer to buy its products.
A consumer will definitely want to buy a soft drink of a known brand like PepsiCo or Mountain Dew than a relatively unknown brand. Companies like Aashirvaad and Ganesh have a higher reach towards the consumers for their products than lesser-priced loose products sold in local markets.
Disadvantages Of Brand Awareness
The disadvantages of brand awareness are surely lesser than its advantages.
The main disadvantage of brand awareness is that it may limit the recognition of a particular product to a specific zone.
If a consumer is unable to connect to that brand, he will definitely switch over to a different brand. His own experiences with a precise brand and even rumors from friends and relatives will affect his buying decision.
At this point too much awareness will not prove beneficial for the company and therefore it is very important to maintain a perfect balance between awareness and hearsays.
Advantages
Brand awareness assumes an important role as it helps to differentiate one product from the other. It is possible through numerous promotional activities like advertisements, mouth publicity, sponsorships, events, blogs and print media.
The higher awareness for a product in the market leads to better sales figures. A favorable impression will create an awareness that will encourage the customer to buy. That is why the companies are trying very hard to spread awareness about their different products amongst the consumers.
The main advantage of the brand awareness is that the shopper has been able to connect emotionally with the brand and its values. If a consumer visits a store for a specific product (for example a mobile phone) then he may come across various phones of different brands but with the same distinguishing features. It is at this point that emotional connectivity and familiarity comes into being as the consumer will be guided by his/her own instincts.
Brand awareness helps the consumers to make successful choices and for this purpose, the companies tend to take the help of known and famous personalities. Ad campaigns featuring actors and sportsperson are quite common to generate awareness for the product amongst the consumers. A successful person encouraging in buying that product easily influences a common person.