Brand awareness is the extent to which target audiences of a brand are able to recognize or recall it in different situations. It is a measure of how recognizable a brand is with its products or services to existing and potential customers.
To understand the concept of brand awareness, you can consider Coca-Cola as an example, as the brand Coca-Cola has such an awareness in the market that Coke is generally used as a synonym for the soft drink of any brand.
What is Brand Awareness?
Definition: Brand awareness is defined as the degree to which consumers are aware of a brand. It is the level of consumer consciousness of a brand name that people recognize while seeing or utilizing its products, services, or brand signals.
Brand awareness is the likelihood that customers are aware of a product. It is also the degree to which people connect the brand precisely with a particular product. Establishing and measuring brand awareness is beneficial for marketing. It helps in promoting your company and products, particularly in the early phases of a firm.
Importance of Brand Awareness
Brand awareness is critical for corporate performance and marketing objectives. Here's the reason why-
1. Establishes trust
Brand awareness assists a firm in fostering consumer trust. Before making a sale, consumers prefer to depend on their research or the opinions of others. As a result, brand trust is valuable. Consumers will be able to trust you more if your brand has a proverbial face.
2. Creates an association
People tend to use 'Band-Aid' instead of bandages. Another example being, they use 'Coke' instead of soft beverages. This is what brand awareness accomplishes. It establishes an association. It also encourages consumers to refer to the brand even while they are using another product.
Brand awareness also aids in the development of brand equity. Brand equity is the worth of a brand. It is determined by the consumer's experience with a perception of a brand. Provide people with favorable impressions and experiences. This will allow having positive brand equity. But if they have a terrible perception, they would have opposing ideas.
What is the purpose of Brand Awareness Campaigns?
Brand awareness distinguishes successful brands from less successful ones. It allows you to present your products. It also provides services to an entirely new audience. Increased brand awareness leads to a rise in your brand's fundamental business metrics.
It takes a lot of effort to get your brand on the map in the corporate world. Brand awareness marketing should be a key component of your marketing plan
There are several purposes of using a brand awareness program:
When consumers have to pick between several firms, it facilitates their decision-making process.
It encourages repeat purchasing
It helps to improve market share and conversions
Brand awareness optimizes brand identity and reputation
It empowers and alleviates the lead generation and sales of a brand
Brand Recognition vs Brand Awareness
Brand recognition is the extent to which a consumer can recognize your brand is based on visual indications. For instance, such as the logo and colors are referred to as brand recognition.
Take account of it; you saw a red cover bottle with white letters up ahead. Won't you recognize it as Coca-Cola before even reading the words?
Brand awareness is a step beyond creating brand awareness. It entails memorizing not the company's name but also its vibe. Information about its products and services and other sensory elements are also presented.
A company should have a high level of brand awareness. This makes its marketing activities have meaning for its target audience. They arouse the consumer's sensations and emotions.
How to Build Brand Awareness?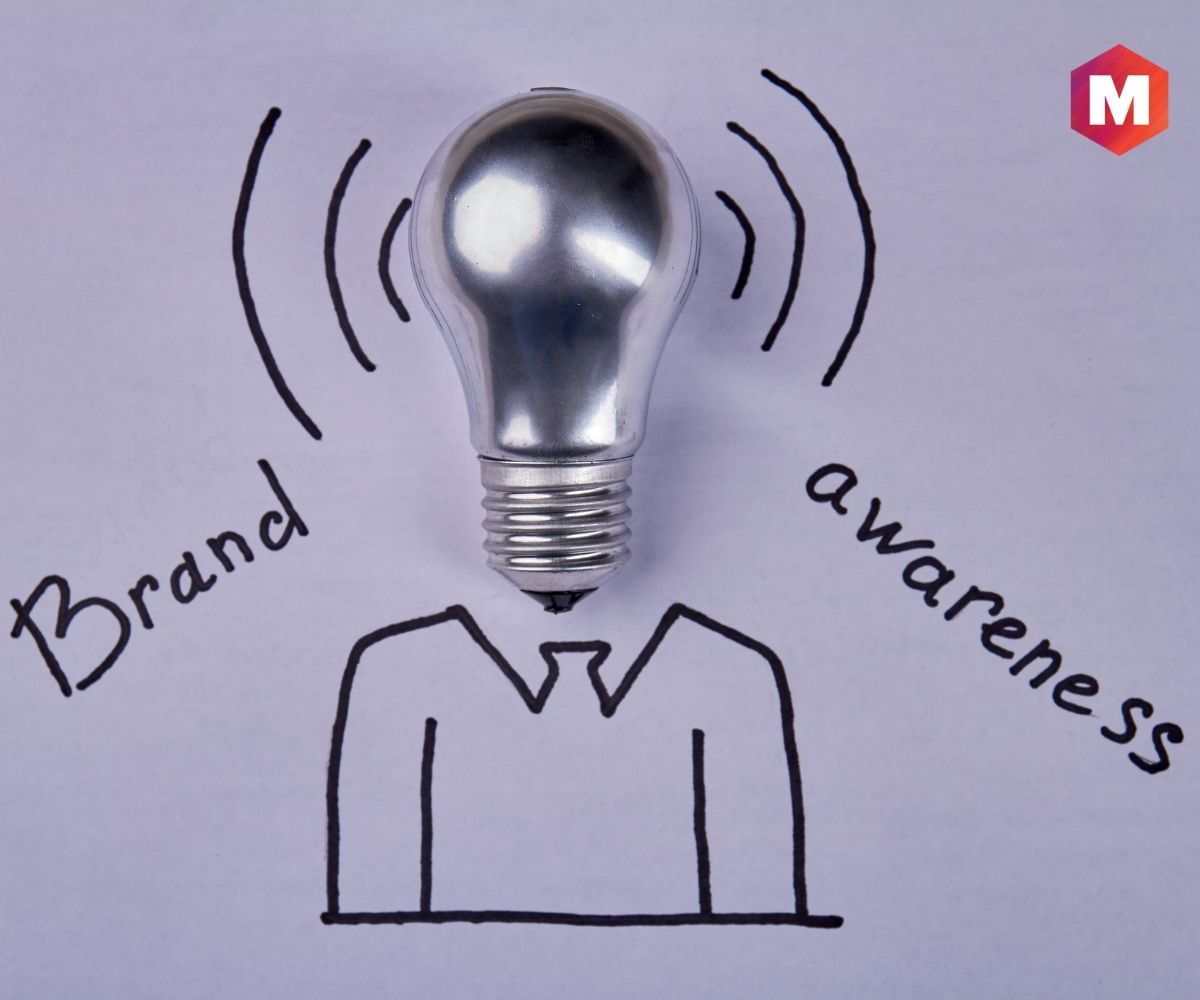 Consider some of the methods you may use to leave a lasting impact on your audience and create brand awareness for your brand's product or service.
1. Socialize
You must be social to raise brand awareness. On social media, share items that are unrelated to the services and goods you offer. Interact with the audience by asking questions or leaving comments on the postings.
2. Recount a Story
Storytelling is one of the most effective methods to sell your brand. This will offer your viewers something genuine to which they may attach themselves. Create a story to humanize the brand and give it depth. Do incorporate this story into your marketing. It will aid in the promotion of your brand as well as your products and services. You may select any tale, but it must be truthful.
3. Make It Easier to Share
You should make it easy for your audience to share the information. Sponsored material, blog articles, social media postings, and videos are all examples. Don't forget that word-of-mouth marketing is a practical approach. It helps in building familiarity and trust among customers.
21 ways to Building Brand Awareness
Here are some campaign concepts to increase brand awareness:
1. Impressive guest blog posts
Go for delivering valuable content and make sure it's easy to share on other sites. It is indeed an excellent approach to get your business noticed on the web. Despite what some may say, guest writing is still a great strategy to make your brand known in your field.
2. Infographics
Infographics are an eye-catching method to provide intriguing marketing data and statistics. These content powerhouses are shared. Thus, it makes them an excellent tool for brand growth and thought leadership.
3. Credit-based freemium
Many users choose the free version. But they will also spread the word about your business to other people. Some of the new customers that come across your product will buy the premium version! Offering a freemium product allows you to reach a larger audience. This way, you can grow your brand and attract paying customers.
4. Collaborations at the local level
Participating in local collaborations is another excellent brand-building approach. Join intro seminars or festivals. Primarily that is held in collaboration with other local companies. Donate to charity activities and sponsor local sports teams. Having your logo splattered all over festivals and events will do wonders for your brand.
5. Freebies
Everyone enjoys receiving gifts! Put your business name on koozies, pencils, Frisbees, etc., and then give them out at local festivals.
6. Social media contests
Hold a social media contest for your brand. In it, the participants submit photos or videos, and other users vote for their favorites. Contestants will share the link with their friends and family. This will increase the number of votes cast, increasing brand exposure.
7. LinkedIn publishing
LinkedIn started allowing all users to submit content using the publishing tool. Aim for getting your postings should receive enough attention. This way, they may appear in the LinkedIn home feed of many people. Have postings linked to your LinkedIn account. It helps you promote yourself as a thought leader!
8. Professional storyteller
Do you want to be known as a memorable brand? Begin with excellent storytelling. Compel users to remember your name. You can do it by producing gripping, captivating stories that connect with them.
9. Unique personality
Improve brand awareness strategy by giving your business a fun identity. Being outrageous may make your brand very memorable, mainly if you operate in an area where a little bit of humor or personality is suitable.
10. Podcasts
Start your podcast and interview industry experts. It is a great approach to grow your brand. This allows the development of ties with people in your business. Some areas already have a large number of podcasts, making it difficult for a newcomer to compete.
11. PPC marketing
SEO is growing more competitive, and organic Google real estate shrinking. Thus, PPC is a smart way to get your business seen on Google. You may be at the top of Google for relevant queries if you conduct targeted keyword research.
The consumers may not click on your PPC ad. But your name at the top of the search results is excellent for increasing brand recognition.
12. Campaigns for remarketing
Remarketing is an effective method for increasing strong brand awareness. Why? Remarketing entails displaying advertising on repeat. It is for the users who visited your site but did not convert. Remarketing advertisements are displayed on websites that your clients visit.
Soon, they'll see your company everywhere – on their favorite sites, when buying online, and so on. This creates the appearance that your brand is much larger than it is. It's also a terrific method to boost your conversion rate.
13. Paid social media advertising
Organic social marketing is getting challenging. It allows prompting more firms to turn to sponsored social advertising. Facebook and Twitter advertisements are very inexpensive. It may help your company get noticed on social media.
It's excellent if your consumers convert right away. Though, every extra element of familiarity counts when it comes time to buy.
14. Controversy
This technique is not for everyone. Because being controversial is one way to get your business recognized. If you take an unusual opinion on a hot industry subject, you may find yourself receiving a lot of attention.
Attention, whether excellent or poor, is determined by the topic matter and your attitude. Negative press, but does not exist.
15. Influencer marketing
It entails identifying current influencers in your sector. You may be able to complement their businesses rather than compete with them. To market your brand, leverage your partner's influencer network.
16. Collaborate with Companies
Let your company collaborate with a reputable brand. And you can later take a lot of advantage of it. As a result, customers will begin to identify your brand with a well-known one. Furthermore, let people think this brand is trustworthy. This way, they will be more inclined to perceive your brand.
17. Use Content Marketing
Content marketing is now more than keyword rankings and backlinks. It is also a fantastic method to convey a narrative. You can share your narrative. It will resonate with your target audience. And will also improve brand awareness.
18. Use SEO
SEO is in this post; it should not come as any surprise. There are several methods in which SEO may enhance brand awareness efforts. High search engine rankings may do wonders for your brand's visibility.
19. Be attentive
Maintain awareness of what is going on around you. And apply it to your target audience — while this is critical — and to marketing trends.
20. Go offline
There are so many brand marketing methods. For most of them, the center is in the digital realm these days. And so, we sometimes overlook the importance of getting offline. You should maintain your focus on offline marketing as well.
21. Increase brand awareness
Be aware of what your potential clients expect from your business. It is a crucial component of growing brand recognition. In a competitive environment, developing long-term connections will help your business grow.
5 Brand Awareness Campaign Examples
Here are five instances of businesses that strive for building brand awareness
1. Dropbox

Dropbox provides existing customers with 500 MB of extra storage space. They can avail it for each friend they suggest to use Dropbox (up to 16 GB). Dropbox is a wonderful illustration of how clever referral systems are.
And also the way they can help companies to expand. Dropbox, in its early stages, let this referral scheme help them create a lot of word-of-mouth. This resulted in a large number of sign-ups and saving Dropbox a lot of money on advertising.
2. Facebook
Allow other well-known businesses to talk about you to their audiences. It is an excellent approach to raise brand recognition. One can partner with well-known brands, influencers, celebrities, and so on.
Facebook adopted this technique and collaborated with a wide range of specialized influencers. This helped them raising awareness of its recently introduced product, Facebook Watch.
3. Durex
Durex is an excellent example of a firm that uses social media to raise brand recognition. It is difficult to get to know your target audience until you meet them where they are. To build an image among your target audience, use social media and capitalize on trends.
4. Hyatt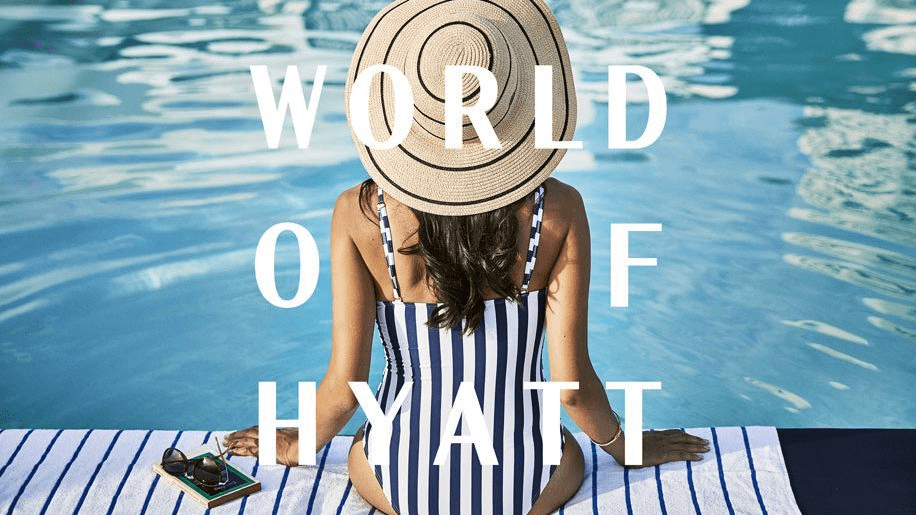 Hyatt's #WorldOfHyatt is a fantastic example of a sponsored hashtag. It has grown quite popular and has increased brand exposure. The hotel chain used the hashtag.
It is to encourage consumers to submit photos of their own experiences. It includes their understanding of stay with Hyatt hotels or resorts. The group established its unique hashtag and received all the attention.
5. eBay
eBay is a great example of a company that uses podcasts. They use it to give consumers exciting content. It leads to increased brand recognition. eBay begins each episode by presenting its brand. Then they send a business technique that someone is employing so that you may be successful as well.
You can learn from someone else's personal development and problems. eBay strikes a mix between raising brand awareness and interesting and educational information. But, the latter is the priority. Non-sales educational content accounts for around 85 percent of favorable conversions.
How to measure Brand Awareness?
Though, brand awareness can isn't countable. But, you may still check actions and data. It will help you assess your brand's appeal and customer awareness. These figures might help you build a picture of your brand's awareness. Check out these points for measuring brand awareness for quantitative measurement:
A) Measures of Quantitative Brand Awareness
1. Direct Traffic
Your direct traffic figure will allow a lot of help. It'll let you know how many people are visiting your website. This is a result of your marketing efforts. This is an essential measure. Why so? Because most of the customers nowadays find a business through social media. Run ads, or put keywords relevant to your brand or product into a search engine.
When customers go to your website, it implies they were already familiar with your brand.
2. Participation in social activities
Followers, likes, re-tweets, comments is all examples of engagement. It reflects the number of individuals who are aware of your brand and socialize with it. This also represents the influence of your content on them.
3. Site traffic statistics
This figure represents total site traffic. It states how much of the broader internet population is viewing your content. And at a later stage, they'll be engaging with your brand. It won't tell you exactly where people came from. However, that's irrelevant because they're aware of your brand enough to check it out.
B) Measures of Qualitative Brand Awareness
This is when your brand awareness "score" becomes a bit hazy. Qualitative strategies are useful in letting you determine how many individuals are aware of your brand.
1. Use Google for help
To get qualitative data, conduct a Google search, and set up Google Alerts. This allows you to stay up to date on how your brand is being discussed online. It will notify you of any third-party press mentions or news. Keep an eye on how your brand's digital real estate expands outside your website as it grows.
2. Conduct brand awareness surveys
Make sure you use this technique. It'll let you get direct feedback from your target consumers. It can be quite beneficial in determining not only who is aware of your brand but also what they think of it.
3. Listen to the public
You need to track social media management tools. It is done for organic mentions, and interaction is what social listening is all about. Who is tagging your brand in their posts, discussing it in comments, or using your hashtag? These tools can assist you in determining this. And the more your target audience discusses your brand on social media, the more aware they are of it.
These quantitative and qualitative indicators can assist you in better understanding. Your brand's recognition among your target audience and the wider public would increase.
Here is a video by Marketing91 on building Brand Awareness.
Brand Awareness Metrics
There are certain actual figures you can track to assess your brand awareness tactics. They can be qualitative or quantitative brand awareness measures. You can track the success of your brand awareness campaign. For this, you need to assess your brand awareness.
Which metrics should you pay attention to?
1. The number of mentions
The number of mentions indicates how your brand name has been referenced online. When evaluating the success of your efforts, what would you check? Well, the number of mentions should be your initial statistic.
What does it say when the number of times your organization is referenced online grows? Well, it indicates that your campaign is producing the expected effects.
2. Analysis of Sentiment
Sentiment analysis will place your metric volume in the proper context. You'll be able to tell whether the buzz about your brand is favorable, bad, or neutral.
Negative publicity about your firm will enhance your brand's awareness and recall. But is this how you want your customers to see you on the market? People will discuss your products or services on the internet. No matter, even if people post unfavorable information online.
3. Reach on social and non-social media
When it comes to brand recognition and recall, reach is one of the essential KPIs to consider. Reach tells you how many people saw your work throughout the whole internet: the greater your reach, the more brand recognition and, so, brand recall.
4. The percentage of voice
The share of voice indicates how much of the internet debate was started by a certain public profile. The more the person's part of the voice, the greater their impact. When it comes to brand recognition, the share of voice is essential for two reasons.
For starters, it will assist you in determining the reputation of your brand. The more people trust your brand, the more they will talk about it. And they will return to you more, enhancing your brand remember. You should go for analyzing the share of voice of certain social media accounts. It can assist you in identifying the most potential online influencer to work with.
Benefits of Brand Awareness
Brand awareness may have a real impact on your company's success. Developing strong brand recognition will influence many levels of your business. This begins with marketing strategy and ending with design and customer service. Consider the advantages of brand recognition!
1. Facilitates marketing
Consumers use brand names first, and they do not always distinguish between brands. It associates particular behaviors or occurrences with specific items. We use trademarked terminology to replace generic ones. And that is how we get some of our marketing strategies done for us.
2. Enables you to reach your intended audience
The ability to reach the right individuals at the right moment is critical to success. Brand awareness is a crucial component in brand growth. It also helps in expanding your customer base. Well-known businesses can spend less on marketing campaigns while still increasing revenues. This is because their customer base also keeps increasing.
3. Grows Brand Equity & increases trust
Brand equity is actually associated with the value of the brand that naturally gets optimized when positive brand awareness increases. In addition to this, brand awareness is also pivotal in building customers' trust. It optimizes customer loyalty that boosts your revenue potential.
Conclusion
You should achieve a high degree of brand awareness. That can be done by focusing on brand loyalty or brand associations. Brand awareness is a potent (though hazy) notion. It may have a significant influence on your marketing campaign efforts. And also profit you in a matter of customer perception and income.
Follow these strategies for creating and increasing brand awareness. It'll lead you to have a devoted audience that identifies your brand amid rivals. It compels them to pick your goods again and encourages their friends and family to do the same.
Liked this post? Check out the complete series on Branding