Levi Strauss & Co. is a famous apparel company which has 4 major brands under it; Levi's, Signature, Denizen and Dockers. The Levi's denim is its most popular brand and has created a cult in the young generation. The company is headquartered in San Francisco, US.
Strengths in the SWOT Analysis of Levi Strauss :
Strong Portfolio of Brands: Levi Strauss has the following brands under its kitty: Levi's, Signature, Denizen and Dockers. All these are established brands and have strong popularity. This helps Levi Strauss to build customer recall and increasing sales year on year.
Strong Global Presence: Levi Strauss products are available in over 110 countries and it has over 60 production facilities around the world which strengthen its market presence and share. This also reduces the threat of over dependence on any specific geographic market.
Multiple distribution channels: Levi Strauss distributes its products through various distribution channels including the chain of retailers, company stores as well as online. This helps increasing market penetration of the company.
Connected with youth: Levi Strauss has a very popular image in the youth as it brings out stylish products targeting young boys and girls. This strengthens its brand equity.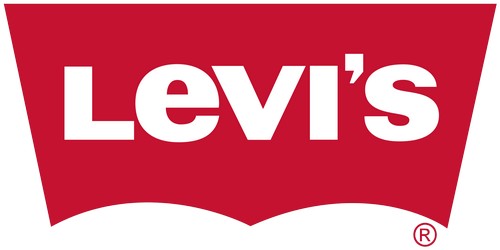 Weaknesses in the SWOT Analysis of Levi Strauss :
Over dependence on few wholesale customers: Levi Strauss is heavily dependent on its 10 major wholesalers who account for over 31% of its net revenues. Any break in contracts with these can affect the financial conditions of Levi Strauss.
Dependence on contract manufacturers: Approximately 97% of Levi Strauss' products are from independent product manufacturers. These manufacturers are located in 30 different countries. Dependence on independent manufacturers increases the business risk for Levi Strauss.
The duplicity of brand name: Levi Strauss has been a victim of the duplicity of products in the past and this affects brand image and also impacts sales. This has hampered a lot of Lev Strauss' business.
Opportunities in the SWOT Analysis of Levi Strauss :
Growth in the US apparel market: There has been a constant growth in the US apparel market albeit slowly. This ensures constant growth for Levi Strauss in one of its largest markets which accounts for about 24% of its global sales.
Improving Lifestyles in emerging nations: With increasing per capita income and improving the lifestyle of the people from emerging nations, apparel market is set to benefit from the potential increase in demand for branded clothes.
Online retailing: Levi Strauss has 4 brand dedicated websites through which it carries its online retail business and is also present through various other online platforms. With growth in online retailing, Levi Strauss can leverage its brand equity to encapsulate the demand created.
Threats in the SWOT Analysis of Levi Strauss :
Competition: Being a global brand in the apparel industry, Levi Strauss faces intense competition from various other global and local brands. With ever so fast changing trends in fashion, the company has to be updated and keep innovating in order to stay ahead of the competition.
Increasing Labour costs: Labour costs have increased all over the world which increases production costs for the company. This affects the pricing structure and the sales of the company.
E-commerce allows new brands to enter: Before the establishment of the E-commerce world, it was very difficult for a new brand to enter the market and establish itself. But with the E-commerce set up all over the world, new brands have got a great platform to compete with the likes of Levi's.
Liked this post? Check out the complete series on SWOT