Branding lessons are the pearls of wisdom acquired by us by observing different successful brands and entrepreneurs across the globe to increase the value and reach of a brand and the company.
Whether you are running a small business, starting your new business, or owning a big brand, you can learn best branding practices to ensure the best-suited experience, story, and emotion around your brand name to optimize its presence and conversions in the target market.
Top 13 Branding Lessons to Make a Strong Brand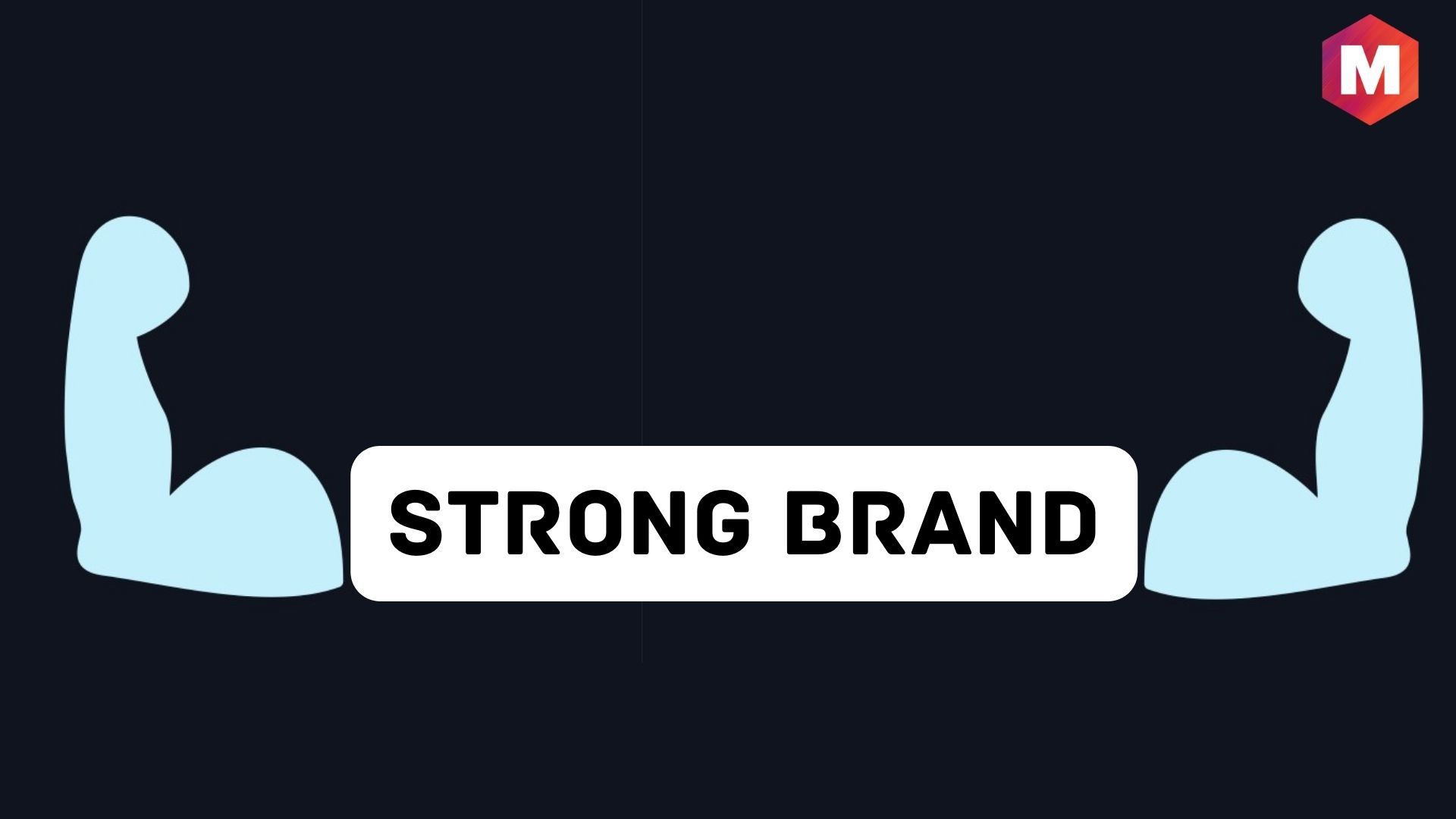 1. Innovation
Being innovative is one of the most important keys to successful Branding. It is essential to understand the thought processes of the customers. While being innovative doesn't demand being creative, it requires being empathetic.
Until and unless people's motivation, human behavior, and emotions are not comprehended by a company, the customers' needs won't be fulfilled. Being aware of how people think and process information would help in designing impactful products as well.
A unique product can only be created when it connects with customers on the practical and emotional front. Generating new ideas and entering into customers' minds would help in the innovative Branding of the products.
2. Connecting on a Human Level
The successful brands are the ones that end up being used in every second household. It would happen only when the companies establish an emotional connection with the customers. Relationships in Marketing hold a crucial place.
The concept of Brand loyalty comes from the same. Brand loyalty is when the customers won't switch to any other brand whatsoever. Nike is a great example when it comes to a company creating an emotional connection with its customers. Nike made an advertisement where a feeling of greatness is evoked in the hearts and minds of the customers.
It promotes athletes and athletics and has an inspirational motto like "Just Do It," which is impactful enough to create a sense of upliftment. This emotional connection with its consumers helps Nike firmly establish and extend the brand and gain loyalty.
3. Intelligence is a Requisite but not Enough
People generally believe that any task can be accomplished just by intelligence and intelligent work in today's world. The hard work has taken a back seat in almost every field. However, to create big brands, one also has to have leadership qualities.
It would come to be implemented when the founders of the small companies start reading different books on marketing, sales, management, and leadership. Reading would influence and help them create a distinguished path for their companies and the Branding. If required, taking some classes on YouTube or enrolling in crash courses would also enhance their potential.
The books are not just for beginners but can also be helpful for the already established strong brands to extend their ventures. Reading books can never do any harm but would only enhance the knowledge. Readers can also influence people to enter into a practical world and use their theory, one of the essential needs for a brand to prosper.
4. Taking an Extra Mile
To create a strong Brand, this Branding Lesson would help amateur entrepreneurs. Taking the extra mile in the field of Business and Marketing is reaching beyond the customers' expectations. Strong brands are created when the companies can think right from the point where customers' thoughts end.
This idea can be worked upon through products beyond expectations and a significant amount through services beyond expectations. The customers will never be more content if their needs are taken care of by the companies. The product damage can quickly be tended to by the replacement or change of the product.
The airline companies like Delta have gone to great extents to assure the safety of their passengers and tend to any painful experience that they might face in the air. They introduced heart monitors to be placed on passengers so that the moments of stress can be looked upon efficiently. It is one more way to connect with the customers on a human level and provide them with a reason to be loyal towards a company.
 A brand is survived by its customers and competitors, vendors, and employees. So, providing facilities to employees would also increase the Branding of companies.
5. Adaptability
A brand to succeed needs a company where the owners and the creators are adaptable enough to have their minds open to change. The success of the brand also depends upon not limiting one's imagination to a certain point.
People are often mistaken when they think that a product would be suitable and consumed by a particular sector or specific sectors in society.
For instance, the founders of Proof Wood company didn't know that their sunglasses would be popular with skateboarders and hip hop artists, and various other groups of people.
6. Word of Mouth
Companies that start their new businesses can adopt this one basic strategy to increase the brand's recognition. If one rumor can spread like a fire in a community, a village, a town, or a city, the news of a new company and its products can also apply. However, the methods slightly differ.
The companies won't extend a rumor but word. They can do it by placing various hoardings around the place and nearby. They can pay and have their advertisements play in cinema halls or run in state newspapers and magazines. Doing this would make their company and products reach the customers, and people would start talking.
The excellent quality of the goods and services would also lead to the talk among people, which is an excellent Branding Lesson to learn to enhance the Branding of the products and the company.
7. Quality of the Content to be Focussed Upon
A company or its brand won't survive long if it reaches its customers through average or poor content. Creating catchy content, whether that be a logo, design, social media content, or a name, is the basic need for Branding.
Content is generally the first impression of a brand on the customers. The customers won't be attracted if the content created is more of a cliché or unattractive. Branding needs to impact the psyche of the masses, and it would only occur when the first impressions of the brand like logo, name, design, and social media content are in place.
The content needs to be so attractive, accessible, apt, and relatable that once read or looked at, and it is etched in people's hearts. Only then would Branding be successful. While talking about the importance of quality of content in branding, Neil Patel, Co-founder of Crazy Egg & Kissmetrics says-
You can choose to put in the time and work required to create great content and build a prosperous brand. Or you can choose to take the easy path and write poor content – a path that ultimately will get you nowhere. It will only result in a waste of time, energy and resources.
8. Transparency and Trust is a Need of the Hour
In a technological world like today, it's more of foolishness to try and fool the consumers. Betraying the customers can be a forever stain on the company's name and brand. The trust of the consumers is one of the most valuable assets of a company.
Once broken, it would be impossible for a brand to establish its name. So a company needs to be honest with its brand and the products it has committed to providing the customers.  This trust would further help in the self-advertising of the brand and product.
Large companies consist of such leaders who focus on transparency, and this is why they no longer need to advertise for their brands. The small companies aspiring to dominate the world can learn this lesson very well. It would also help the brand turn memorable for customers because people never forget how we make them feel.
9. Attention on the Minute Details
Small things and small changes often affect a situation or an item on a larger scale. Similarly, paying attention to the minute details while running a business can be useful in the long run. After having everyone under the same roof, one must maintain the detailing through easy and relatable ways.
For example, the founders of the board game Cranium used this strategy to connect with their customers. They used the acronym CHIFF, meaning clever, high quality, innovative, friendly, and fun. Since the acronym was easy to relate to and learn, it positively impacted the employees as well.
As a result, one of the marketing employees changed a phrase on one of the packaging because it seemed inappropriate for the potential customers. The practice further led to the strengthening of the brand. So, paying attention to the minute details in the business would help in making it large.
10. Having a Motive
Actions come along with a purpose, and purposeless movements do not make sense. Every action has a motive behind it. When starts Branding, or even when it is in the initial establishment stage, a company needs to have a defined goal or purpose. Suppose a brand is unclear on what, who, and why it is meant for, everything goes in vain.
A brand needs strategic thinking, verbal identity, and a good design to reach out in the market, and these further need to cater to the company's goals. So having a motive behind the brand and outreaching customers through the same would lead to solid Branding.
The brand needs to be emphasized. Apple, for instance, flips the advertising method and starts the promotion with why they exist. They focus on the brand, and the products are automatically sold out. Emphasizing the process of why-how-what is also a way that would help people know about the brand.
The strategy needs to be acknowledged by the newcomers in the field to ensure excellent Branding in the long run.
11. It's Okay to Not Have a Plan
Not everything and everyone moves according to the made plans. Who knew back in March 2020 that a pandemic would strike the world so hard that all our dreams would burn to ashes overnight. Many well-known brands made their mark without their owners and founders having a written plan.
The founders of Proof Wood were asked to bring a written business plan with them, but they didn't. They went with their ideas and established their brand. Business plans can be focussed upon later. One needs to first rely on an idea and move along with it while also taking care of the competition in the market.
12. Rebranding
Rebranding is one good Branding Lesson to learn for and from companies. A company first needs to create a brand and then progress with the products they wish to be associated with the brand. Sometimes, products are given the initial attention, and then the brand is focused.
This might lead to confusion and misalignment between the names of a brand and the product. This happened with a company like Formspring, which started to attract a different audience line for its brand.
Their brand created confusion between the two products, so they rebranded themselves by creating an infographic page for educating their customers. This helped them overcome the obstacle and recreate their brand.
13. Creating a Market of Your Own
When the market seems too overcrowded or too small for the success of a brand, it's best to come up with the idea that helps create a new market altogether. Amazon grabbed an opportunity and created a market with the e-reader.
It seemed a considerable risk, and Amazon was also criticized for the same. Nevertheless, they defined a market and owned it. So, having a broader vision and creating opportunities in an undervalued market can help increase a brand's reach.
Let us first start with branding lessons from the world's most successful entrepreneurs-
Branding Lessons from Successful Entrepreneurs
1. Bill Gates Lesson on Branding
While emphasizing innovation, Bill Gates, Microsoft's founder says-
"This age's entrepreneur is the one who discovers where the world is leading towards and goes there first."
2. Steve Jobs Words on Branding
Steve Jobs, Co-founder of Apple suggests going beyond your customer's expectations, as he says-
"Get closer than ever to your customers. So close that you tell them what they need well before they realize it themselves."
3. Warren Buffet Lesson on Making Strong Brand
Warren Buffet, CEO and Chairman of Berkshire Hathaway suggests stating transparent is key for consistent brand presence and loyal customer or user base. He says-
"It takes 20 years to build a reputation but only 5 minutes to destroy it. Keep that in mind to do things differently."
Examples of Big Brands and Branding Lessons from them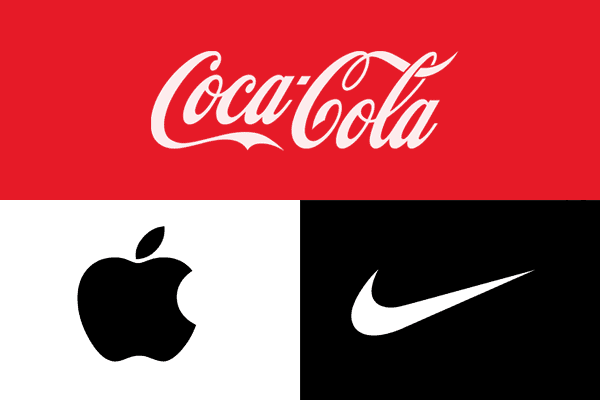 1. Apple – Redefine User Experience
For sustainable market presence, long-lasting brands integrate user experience into their brands and Apple is one of the best examples of this strategy.
Apple team has a secret "unboxing room" for designers to experiment with packaging combinations to offer the best unboxing experience to its users, so the users have the most engaging experience and emotional response while unboxing Apple devices.
They understand how crucial user experience is in ensuring success for a small business or a big brand like Apple.
2. Coca-Cola – Get users involved
Involving users in the branding strategies is also powerfully effective in optimizing brand presence and sales. Coca-Cola's "Share a Coke" campaign is one of the popular examples of this strategy to get key insights and optimize its presence in the marketplace.
The campaign increased Coca-Cola's Facebook followership by 25 million people and boosted Coca-Cola's share of its Coke drink by 4%.
Microsoft also opted for this strategy for increasing the adoption of its IE9 browser by creating created an animated story: The Random Adventures of Brandon Generator. Starbucks used this strategy in its My Starbucks Idea portal to involved users.
3. Nike – Make sure your brand evokes a feeling
For effective branding, feelings should be incorporated with your branding campaigns. Nike utilized this strategy quite effectively. Their brand-building strategies revolve around inspiring coolness and greatness in the people.
From the product designs to the selection of athletes as brand ambassadors to the kinds of ads, they maintain consistency in evoking a feeling of greatness that you can do against all the different sorts of odds.
Conclusion
The branding lessons listed above are some of the most critical learnings people need to focus on if they plan to start their brand.
However, an important lesson from the above Lessons is that it's not a written plan that works. It is always a creative idea with a good motive, hard work, and dare to take risks that work wonders in Branding.
It is also not just a degree of MBA that would provide the experiences attached to creating and expanding a brand. The theory is required, but the practical implementation of the acquired knowledge is necessary. Only then, a brand or a company would run and make its place in the world.
What lessons do you find most effective in building a brand?
Liked this post? Check out the complete series on Branding