The Coca-Cola Company, founded in 1886 in Atlanta, Georgia, has become a global leader in the beverage industry. With products sold in more than 200 countries and territories, the company owns or licenses numerous beverage brands spanning various categories, from sparkling soft drinks to sports drinks, coffee, tea, and plant-based beverages. The iconic Coca-Cola brand, along with Sprite, Fanta, and Coca-Cola Zero Sugar, are among the world's top non-alcoholic sparkling soft drink brands.
The company's success is rooted in its ability to provide consumers with a diverse range of beverage options that cater to their needs and lifestyles. The company also places great emphasis on executing its operations effectively to maintain its market position.
However, the company's vision extends beyond mere profitability. Coca-Cola is guided by a purpose to refresh the world and make a difference, and this is reflected in its three-pillar vision for growth. Through sustainable business practices, investing in people's lives, and building a better shared future, Coca-Cola is committed to making a positive impact on the world. With a history spanning over a century, the Coca-Cola Company continues to be a household name, bringing joy and refreshment to millions of people every day.
Mission – "To refresh the world, inspire moments of optimism and happiness, create value and make a difference".
STRENGTHS OF COCA-COLA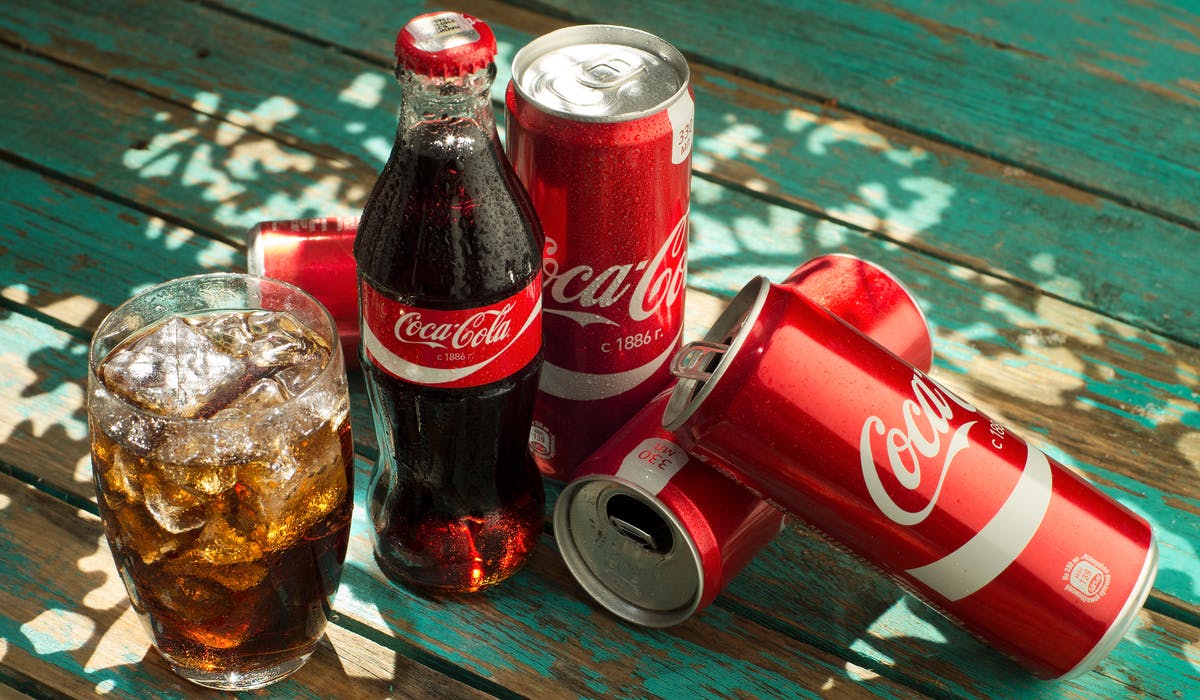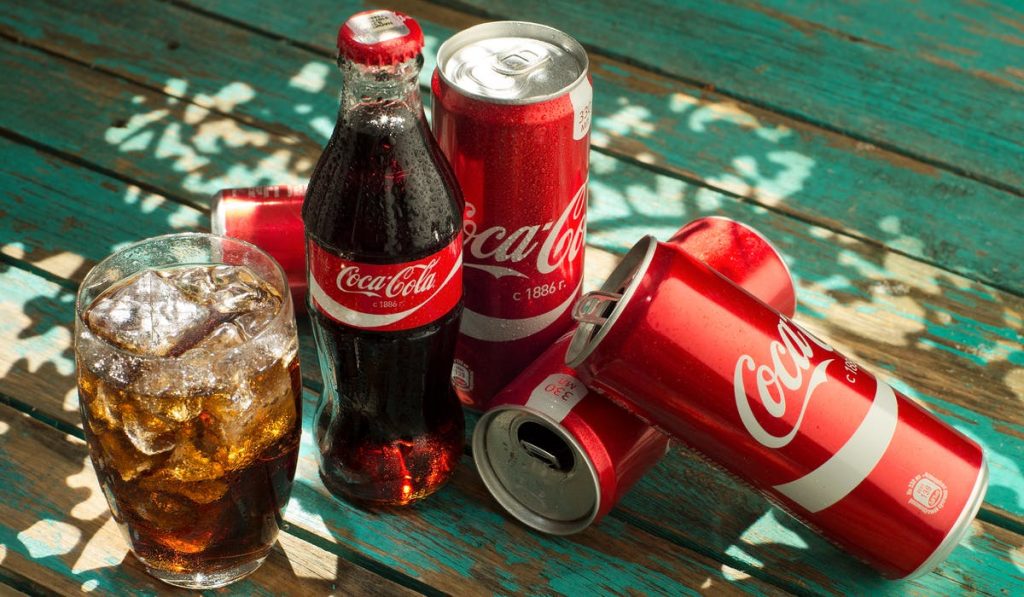 1. Strong Brand Value
Coca-Cola's consistent ranking as the top soft drink brand with a global brand value of over $97.9 billion is a major strength and with the market share approximately of 45% in the Carbonated soft drink.
2. Effective Cash Flow Management and Reasonable Debt Financing
The ability of Coca-Cola to generate cash flows from operating activities and use debt financing at reasonable rates is a significant strength. This allows the company to lower its overall cost of capital, increase return on shareowners' equity, and maintain an optimal debt financing mix.
3. Low Employee Turnover Ratio
Coca-Cola's low employee turnover ratio is a strength, as it signifies the company's ability to retain its employees, maintain a stable workforce, and create a positive work environment, which can lead to increased productivity and better employee morale.
4. Heavily Invests in promotional and marketing programs
In the competitive beverage industry, Coca Cola's $4.8 billion investment in promotional and marketing programs in 2022 is a valuable tool for driving sales, increasing brand awareness, and supporting long-term growth.
5. People-Centered approach
Coca-Cola's people-centered approach prioritizes stakeholders' well-being and drives long-term success by fostering strong relationships with customers and employees, resulting in increased loyalty, productivity, and sales.
6. Strong Distribution Network
Coca-Cola has an extensive distribution network that includes both owned and independent bottling partners. The company has over 700,000 outlets in over 200 countries, ensuring that its products are easily accessible to consumers all over the world.
Diverse range of Brands
Coca-Cola

– the company's flagship brand of carbonated soft drinks;

Sprite

– a lemon-lime flavored carbonated soft drink;

Fanta

– a fruit-flavored carbonated soft drink;

Minute Maid<span style="font-weight: 400;"> – a brand of fruit juice and fruit drinks;
Powerade

– a sports drink brand;

Dasani

– a brand of bottled water;

SmartWater

– a premium bottled water brand;

Costa Coffee<span style="font-weight: 400;"> – a premium coffee chain that was acquired by Coca-Cola in 2018.
This diverse range of products, from soft drinks to bottled water to coffee, is a key strength that allows the company to reach a wide range of customers with varying preferences and adapt to changing market trends over time.
7. Holistic Sustainability Approach
Coca-Cola aims to make all of its packaging recyclable by 2025 and use at least 50% recycled materials in packaging by 2030. By 2030, the company also plans to collect and recycle a bottle or can for each one sold.
WEAKNESSES OF COCA-COLA
1. Dependence on Carbonated Beverages
Coca Cola's main revenue source comes from carbonated soft drinks, which make up about 70% of the company's sales. However, with the trend towards healthier beverages, this dependence on carbonated beverages could be seen as a weakness.
2. High production costs
Coca-manufacturing Cola's process is complex and necessitates significant resources, which can be expensive. For example, Cola's cost of goods sold in 2022 was $18 billion. If Coca-Cola is unable to control its costs, profit margins may fall and the company's ability to invest in growth initiatives or innovation may be limited.
3. Highly Dependent on North American Market
Coca Cola's heavy reliance on the North American market, which generates 34.1% of its revenue, could potentially harm the company in the event of any disruption or decline in the region.
4. Franchise Model Risks
Coca Cola's franchise model can be a weakness because it reduces the company's control over its operations and can lead to inconsistencies in product quality and customer service across different locations. Additionally, the franchisees may have different priorities and goals than the company, which can lead to conflicts and disagreements.
5. Vague promises and lack of transparency
Coca Cola's vague promises can harm the environment, damage the company's reputation and affect its revenue. Unfulfilled commitments to reduce plastic waste have led to criticism and distrust from stakeholders, hindering the company's efforts to build long-term relationships based on trust and credibility.
6. Seasonality
Sales of ready-to-drink beverages are somewhat seasonal. The volume of sales in the beverage business may be affected by weather conditions.
OPPORTUNITIES FOR COCA-COLA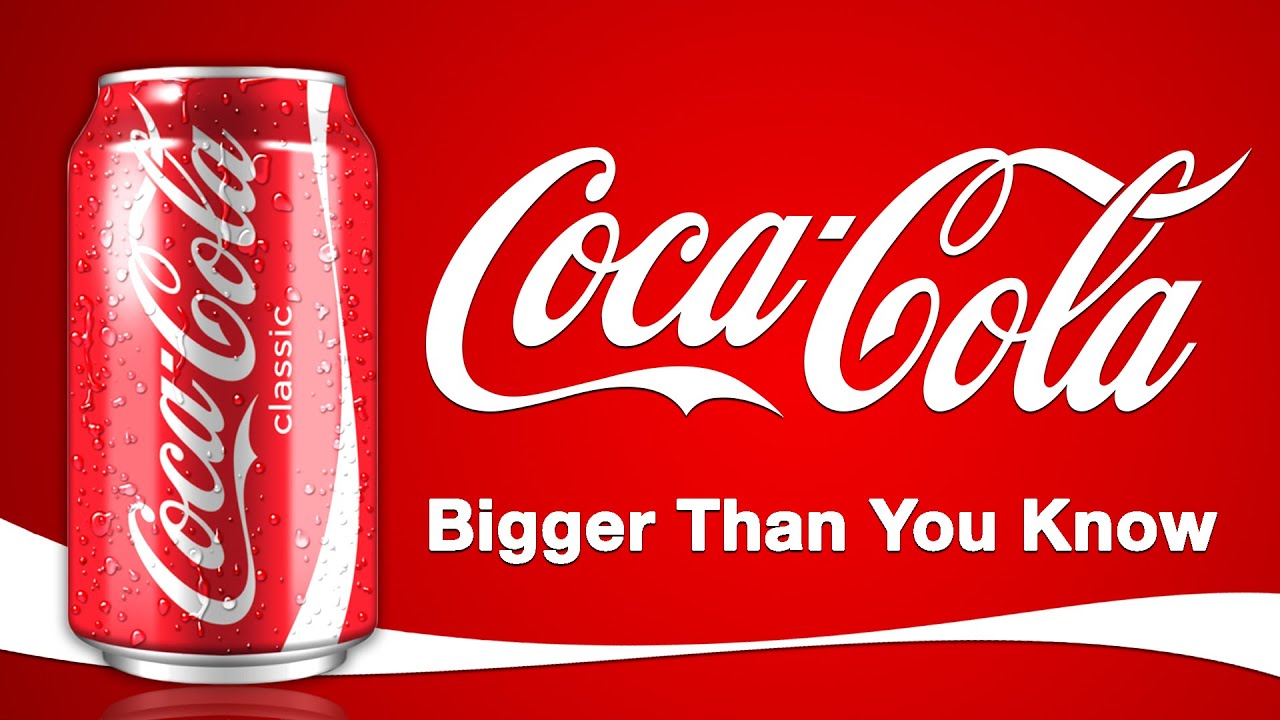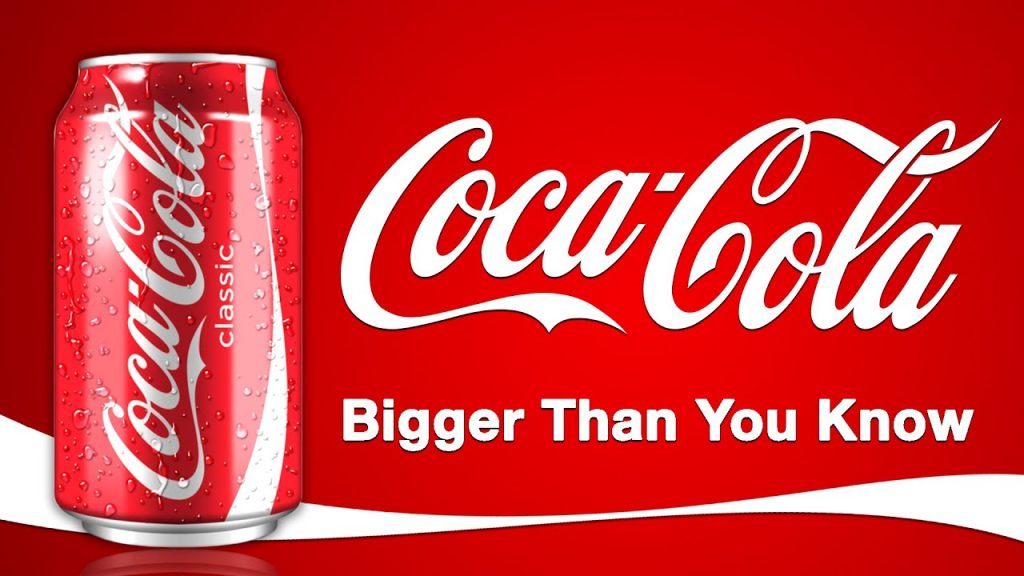 1. Acquisition of other brands
In 2020, Coca Cola acquired the energy drink brand, Monster Beverage, for $5.2 billion, which helped to diversify their product portfolio. In addition, Coca Cola has a large cash reserve of $8.2 billion, which they could potentially use for further acquisitions, by which the company can continue to expand and adapt to changing consumer preferences, while also diversifying their revenue streams.
2. Investment in Brand Building
Coca-Cola can invest in brand building to maintain its position as a leading beverage brand, as it has done with global marketing campaigns such as "Taste the Feeling" and "Share a Coke."
3. Innovation in Packaging
Coca-Cola can innovate in its packaging to make its goods more enticing and practical for customers. In order to appeal to customers who desire portion control, Coca-Cola, for instance, has created smaller cans and bottles.
4. Improvement in supply chain
The supply chain can be a significant cost black hole due to the rising cost of transportation. Coca Cola's whole business model revolves around distribution and transportation. In this situation, there is always potential for development. Coca-Cola must constantly make changes and keep a tight eye on its supply chain if it wants to cut expenses.
5. Strategic partnerships
Coca-Cola can partner with other companies to expand its reach and increase brand awareness. Like, the company partnered with McDonald's to offer exclusive Coca-Cola products at the fast-food chain.
6. Collaborations with influencers
Coca-Cola can collaborate with social media influencers to increase brand awareness and reach younger consumers who are more likely to follow influencers. For example, the company partnered with several influencers to promote the launch of Coca-Cola Energy.
7. Localization
Coca-Cola has been adapting its products and marketing strategies to appeal to local tastes and preferences in different regions like Maaza in India.
THREATS FOR COCA-COLA
1. Water Scarcity
Water scarcity and poor quality threaten Coca-Cola's costs and capacity. It's a vital ingredient in most products, and its scarcity affects the communities and ecosystems Coca-Cola operates in.
2. Controversial Advertising Campaigns and Celebrity Actions
Coca-Cola has faced controversy over some of its advertising campaigns. The 2016 advertisement featuring people singing "America the Beautiful" in different languages was deemed unpatriotic by some. The 2021 "Share a Coke" campaign in Israel was criticized for featuring the word "shaking" amidst the ongoing conflict in the region. 
Cristiano Ronaldo's removal of Coca-Cola bottles from a press conference and criticism of sugary drinks led to a temporary drop in the company's stock price, highlighting the impact of celebrity criticism on reputation and sales.
3. Bottling and distribution challenges
The bottling and distribution of Coca-Cola products can be impacted by challenges such as logistical issues, labor disputes, and disruptions in supply chains. These challenges can impact the availability of Coca-Cola products in certain markets.
4. Intellectual property issues
In over 200 countries, the company owns trademarks on its name, logo, and distinctive contour bottle design. Furthermore, Coca-Cola has patented its formulas and manufacturing processes in order to keep them a closely guarded secret. It's brand and intellectual property can be vulnerable to infringement or misuse, which can impact brand value and revenue.
5. Health Concerns
Public concern about obesity and the health problems associated with sweetened beverages may lead to increased taxes, regulations, and negative publicity. This could reduce demand and increase costs, which could adversely affect the profitability of companies like Coca-Cola.
6. Intense Competition
Coca-Cola is facing intense competition from rivals like PepsiCo and Dr. Pepper Snapple Group, as well as local and regional companies in different regions. Coca-Cola has been introducing healthier options and investing in marketing and advertising, but its market share has been declining over the years.
CONCLUSION
In conclusion, Coca-Cola is a business that has established itself as a world leader in the beverage sector and has experienced enormous success. The brand has evolved into one of the most recognisable and valuable in the world because to its iconic position and effective marketing strategies.
Despite challenges such as increasing health concerns and intense competition, Coca-Cola has shown a remarkable ability to adapt and evolve over time. The company's commitment to sustainability and responsible business practices further solidify its position as a leader in the industry.The brand has become synonymous with refreshment, happiness, and good times, evoking positive emotions in the minds of consumers worldwide. "Just like how Coca-Cola has been quenching thirsts for over a century, this brand is bound to be long-lasting and satisfying."
Here is a video by Marketing91 on Coca-Cola SWOT Analysis.
Liked this post? Check out the complete series on SWOT