Yippee Noodles is from the food and snacks segment of ITC. ITC is one of the largest tobacco companies in India but it has various business units and one of them is the FMCG unit. Amongst FMCG, the biscuits and snacks unit is lead by Sunfeast and lately, Yippee Noodles has become a part of Sunfeast and is known as Sunfeast Yippee noodles.
Here is the SWOT analysis of Yippee Noodles
Strengths in the SWOT analysis of yippee noodles
Growing market – A major strength of Yippee Noodles is that the market is itself growing. The consumption of instant noodles is on the rise because of more and more people liking Noodles for breakfast or for evening snacks. Moreover, because these noodles can be made within minutes, people love the instant availability of a tasty snack.
Deep Pockets – Yippee Noodles comes from the house of ITC, a brand known for its wide distribution and many products. As a result, Yippee Noodles has deep pockets and it just has to be present in the market so that it wins the market share slowly yet surely.
Variety in Taste – Sunfeast Yippee Noodles has a good variety of taste. It has understood the Indian mindset clearly and most of its noodles are spicy or tasty enough to the liking of the Indian Diaspora.
Distribution – Yippee Noodles has urban distribution as a strong point which has always made the noodles available as an alternative to Maggi, the famous noodles brand from Nestle.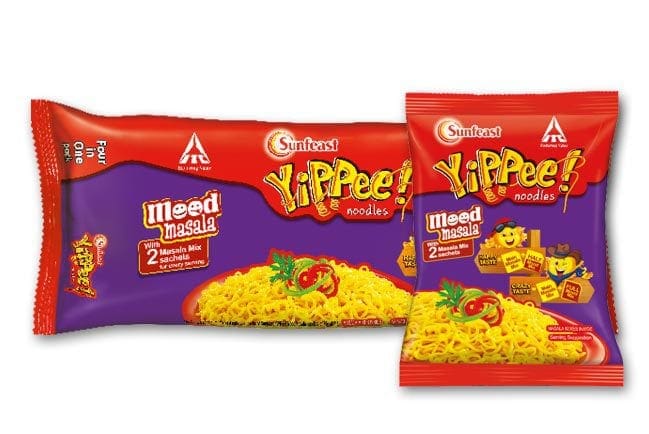 Weaknesses in the SWOT analysis of yippee noodles
Market acceptance is low – A major problem facing Yippee Noodles is that the market acceptance for the brand is very low. The noodles market is quite populated with some famous brands like Maggi and Chings being present in this market. As a result, Yippee Noodles which is a late entrant to this market has not found much acceptance.
Rural distribution is poor – A strongpoint of Maggi is its rural distribution which is missing in the case of Yippee Noodles. Although urban presence is high, rural distribution is quite low.
ATL and BTL marketing is not as prominent – While Yippee Noodles is a growing brand, the marketing spend is not as high as it should be. It looks like Yippee Noodles is relying more on word of mouth rather than on pulling the customer through ATL or BTL marketing.
Opportunities in the SWOT analysis of yippee noodles
Creating a better brand image – One of the main action plans for Yippee Noodles should be to create a better brand image. It can do so by being patient and yet pushing for the adoption of the product in the market as much as possible.
More variety – Because Yippee Noodles is an Indian brand, it can understand the Indian mindset much better than other companies. Hence, more variety which is localised is expected from Yippee Noodles. By doing this, it can capture the market which is not covered by competitors. Lately, Maggi has utilised this strategy to excellent advantage.
Improving ATL and BTL marketing – As Yippee Noodles is a new market entrant and it is still in the introductory phase, it needs to use ATL and BTL marketing heavily to counter the maturing products like Maggi and Chings. Because of the nature of the instant noodles market, it is likely that Maggi will remain in the maturity stage for decades. Thus, countering such strong competition requires making huge expenses.
Rural penetration – An area which requires improvement and which can bode well for Yippee Noodles is to penetrate the rural market and make its products available. Off course, this requires that the product sells in good volumes as well.
Threats in the SWOT analysis of yippee noodles
The dominance of Maggi – A major threat to the establishment of Yippee Noodles is the dominance of Maggi in the Instant noodles segment. The same problem is faced by Chings, Yippee Noodles, Top Ramen and other instant noodles brands. This can possibly be the sole reason that Yippee Noodles is not an established brand. This is an external business factor not in control of Yippee Noodles.
Easily available snack alternatives – Besides direct competition like Maggi, there is the indirect competition like Pizzas, Burgers, Eateries easily available.
Health awareness against contents – Maggi was recently banned because of excessive lead content in its noodles as a preservative. Such a ban has created health awareness against all noodle brands in the minds of consumers. As a result, sales are down after the ban for most noodle companies. Health awareness has also resulted in people picking wheat-based noodles much faster than normal noodles.
Liked this post? Check out the complete series on SWOT