Motivation is the longing or willingness to do something due to the set of psychological forces or factors that compel you to act in service of a goal. It's a vital component of human behavior in setting and accomplishing our goals. Psychologists define motivation as our overall readiness to accomplish something. Human beings do something due to a wide variety of motivating factors that are the combination of psychological powers that urge you to make a move.
It is one of the most integral factors behind human conduct, as it is closely related to connecting emotions with every action of an individual. Its absence can prompt psychological hindrances like discouragement, as people struggle to do something with full enthusiasm when they do not feel motivated. All in all, motivation incorporates the desire to keep endeavoring toward a goal, purpose, or meaning in professional or personal life.
What is Motivation?
Definition: Motivation is defined as a driving force that makes individuals act, put forth objectives, and accomplish them. As a psychophysiological process, motivation controls human behavior and because of this people tend to stay motivated to set directions, take action, and accomplish goals.
While understanding motivation, it is important to understand that various societies have their motivation drivers. Culture, conditioning, society, lifestyle, social environment, education, etc are the intrinsic as well as extrinsic motivators. Motivation is the pivotal component in setting and accomplishing our targets. It is one of the main impetuses behind the completion of our to-do list.
The word motivation is originated from the word 'motive' which means desires, needs, wants or drives inside the people. You may also understand it as the method involved with stimulating individuals to perform an activity due to internal or external rewards to achieve the objectives.
Motivation Definitions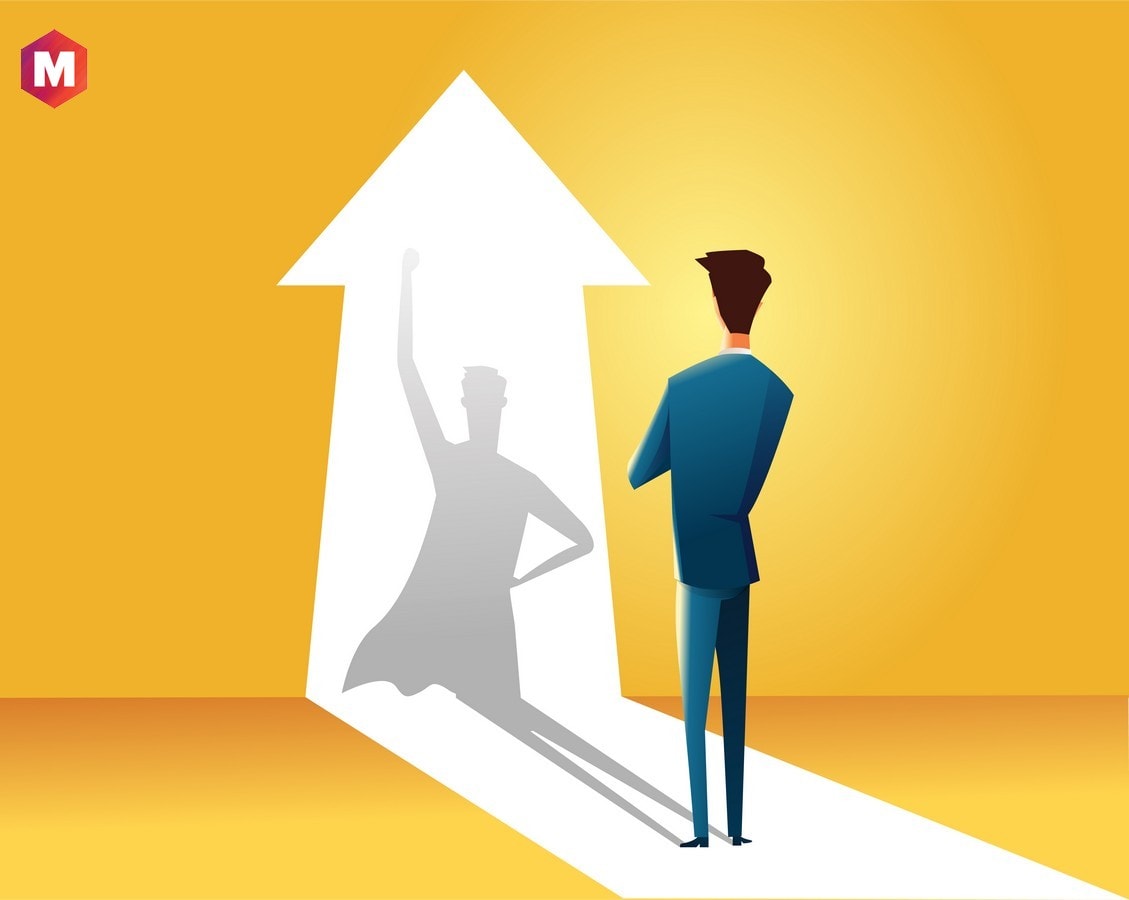 1. As per the Encyclopedia of Management
Motivation refers to the degree of readiness of an organism to pursue some designated goal and implies the determination of the nature and locus of the forces, including the degree of readiness.
2. Robert Dubin defines it as
Something that moves the person to action and continues him in the course of action already initiated. It refers to the way a person is enthused at work to intensify his desire and willingness to use his potentiality for the achievement of organizational objectives."
3. Koontz and O'Donnell Definition of Motivation
Motivation is a general term applying to the entire class of drives, desires, needs, wishes, and similar forces that induce an individual or a group of people to work.
4. According to Dalton E. McFarlan
Motivation refers to the way in which urges, drives, desires, aspirations, strivings, or needs direct, control, or explain the behavior of human beings.
5. In the words of Michael J. Jucious
Motivation is the act of stimulating someone or oneself to get a desired course of action, to push the right button to get the desired action." It is nothing but an act of inducement.
Nature of Motivation
1. Continuous Process
Human wants are unending and with the fulfillment of one want, new wants might pop up. This is why motivation is a continuous process.
2. Psychological Concept
Motivation is associated with the psychological aspects of human inclinations, desires, goals, and behavioral conducts.
3. Every Individual is Motivated
Every individual in itself can be understood as an integrated and comprehensive system that has his or her own conditioning and belief system to stay motivated in some or another way.
4. Frustrated Individual Fails to get Motivated
When an individual is frustrated, he or she can not be motivated until they come out of their frustrations. It might also be due to the wide gap between their inspiration and rewards.
5. Goals Lead to Motivation
Goals are one of the most integral parts of the whole process of motivation. Accomplishing a goal helps a motivated individual be satisfied.
What is Motivation in a Workplace?
While understanding what is motivation in a workplace or work-goal setting, different psychological factors that can increase motivation are-
Desire for money
Recognition or acknowledgment
Success
Teamwork
Job satisfaction, etc.
One of the main roles of workplace managers or leaders is to make willingness among the workers to perform with full enthusiasm. In this manner, a leader or manager's job is to create interest in the heart and mind of the employee, so they can be intrinsically motivated.
In addition to this, external incentives also play a key role in motivating employees.
Different phases through which the process of motivation takes place are the felt drive or need, a stimulus to arouse the need or drive, and the fulfillment of objectives or needs being satisfied.
Why Motivation is Important
It is essential for the growth and success of an individual, plus, for a leader or manager, motivation is also important for guiding the team or employees towards an objective.
For a manager, leader, or administrator, having a team that offers genuine commitment is essential to optimize the success rate.
If you can motivate your team members, they will work with more enthusiasm and dedication to meet their goals.
Some of the reasons why motivation is important for an organization are-
Putting human resources into action
Promoting the willingness to work
Improving the level of efficiency of employees
Leading to the achievement of organizational goals
Building friendly relationship
Leading to the stability of the workforce
Reducing absenteeism and turnover
Channelizing a sense of belonging
History of Motivation- Theories of Motivation
Since the beginning of time, various theories are proposed by psychologists for explaining human behavior. Coming up next are a portion of some of those theories-
1. Instinct Theory of Motivation
It recommends that our instincts are crucial in motivating our behaviors. Our instincts are fixed and intrinsic examples of human behaviors.
A number of psychologists including McDougal, William James, Sigmund Freud, etc have proposed various essential human drives that motivate human behavioral patterns.
2. Drive and Needs theory of Motivation
A significant number of human practices like drinking water or eating foods etc are motivated by biological needs and drives.
As per drive theory and Maslow's theory of hierarchy of needs proposes that individuals have essential biological drives and such behavioral patterns are motivated through the needs of fulfilling such drives.
3. Arousal Theory of Motivation
It proposes that individuals are motivated for taking part in different activities to reach the top level of arousal.
Therefore, an individual with low arousal needs would seek after some relaxing activities while those with high arousal needs may be motivated to participate in energizing as well as thrill-seeking practices.
Sources of Motivation
Human beings generally have various intentions and motives for incorporating different behavioral patterns. Human motivation can be maybe outward or extrinsic, by which an individual is influenced by outside factors.
Motivation can likewise be natural or intrinsic, by which the motivation comes from inside due to an internal desire to do something. Internal or intrinsic motivation will in general push individuals all the more strongly make the achievements really satisfying.
American psychologist Abraham Maslow in 1943 suggested one such framework to understand motivation named as a hierarchy of needs. He suggests that people are intrinsically persuaded to push toward doing something in their maximum capacity to fulfill their different degrees of needs ranging from safety and foods to belonging, love, and self-esteem.
In the end, Maslow stretched out the theory to incorporate a requirement for self-transcendence that lets people arrive at the zenith of development to accomplish the highest meaning in life by taking care of things past oneself.
Types of Human Motivation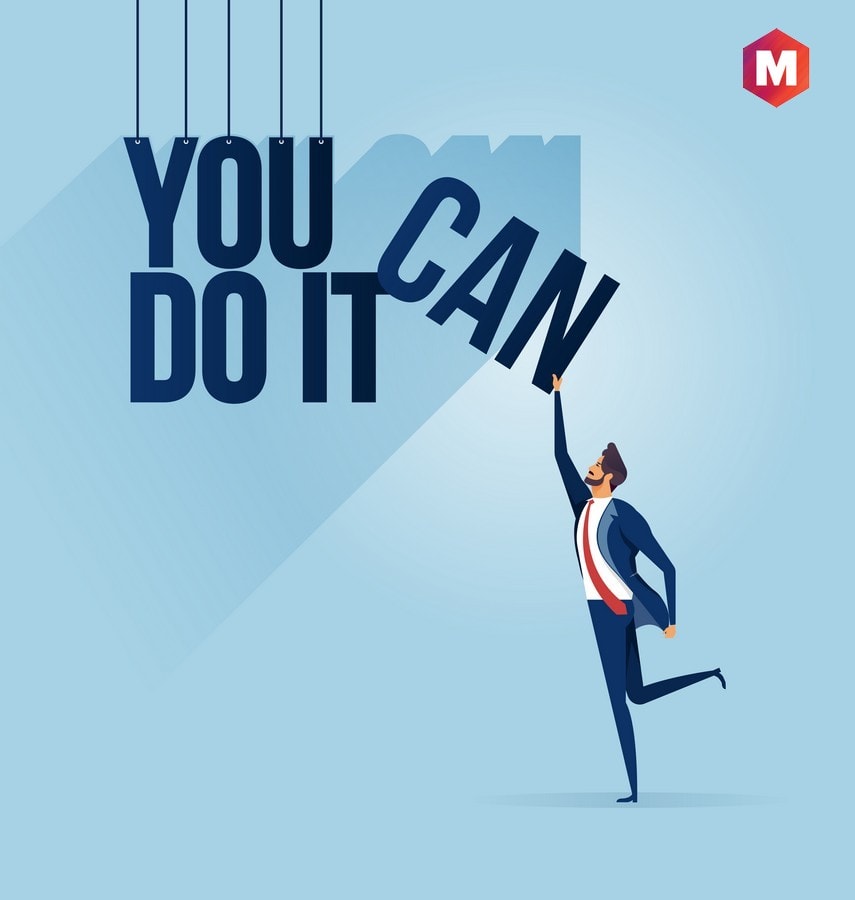 Various sorts of inspiration are as often as possibly depicted as being either extraneous or characteristic:
1. Extrinsic Motivation
Such types of motivation emerge from outside of the individual. Extrinsic motivations generally include rewards and incentives like prizes, cash, social acknowledgment, praise, other forms of money, etc.
2. Intrinsic Motivation
The intrinsic motivation factors are those that emerge from the inside of an individual. Some of the examples can be playing tennis because it is fun or learning a new language because you like learning and experiencing new things.
3. Positive Motivation
This type of motivation is also understood as incentive motivation that depends on external rewards. Employees, workers, or team members are offered a wide variety of incentives for accomplishing their objectives. Such motivations are also like extrinsic motivations. Such incentives might be promotion, increasing payments, recognition of work, etc.
4. Negative Motivation
Negative motivation is also understood as fear motivation that depends on fear or force. Due to fear, workers or team members act with a specific goal in mind. In the event that, they don't act appropriately, they might be punished with downgrades or lay-offs.
In negative motivation, fear goes about as a pushing method. With such type of motivation, workers or team members don't enthusiastically co-work or cooperate, rather they need to keep away from the punishment. Such forms of motivation cause outrage, frustration, and disappointment.
Financial Incentives of Motivation
Pay and Allowances
Bonus
Retirement Benefits
Profit-Sharing
Co-Partnership
Productivity-based Wage Incentives
Prerequisites, etc.
Non-Financial Incentives of Motivation
Status/Recognition
Job Enrichment
Organizational Climate
Job Enrichment
Opportunity for Growth
Employees' Empowerment
Employee's Reward
Employees' Participation
Job Security, etc
Here is a video by Marketing91 on Motivation.
Uses of Motivation
Motivation has a wide variety of utilization. It fills in as a directing power as well as a driving force for human beings. Some of the key uses of motivation are-
Improving the efficiency of employees, people, or team members
Influencing or persuading people to take action
Encouraging people toward health-oriented behaviors
Guiding people to avoid unhealthy or maladaptive behaviors like addiction
Enabling people to feel more in control of their lives
Optimizing overall well-being and happiness
Components of Motivation
If you have had an objective, you must have understood that just wanting to achieve something isn't sufficient.
Accomplishing a wide variety of objectives requires the capacity to persevere through different obstructions and perseverance for continuing onward regardless of hardships.
There are three significant parts of motivation that comes into play in such a situation-
1. Activation or Initiation
It includes the choice to start behavioral conduct, for example, signing up for a subscription blog
2. Determination or Persistence
It can be understood as a continuous effort toward an objective despite the presence of different hindrances. Being determined towards accomplishing something is one of the key components of motivation
3. Intensity
This component of motivation will be evident in the focus and energy that one has while accomplishing a goal.
Types of Motivation for different Activities
Knowing different types of motivation activities in different scenarios is important for overcoming the challenges of motivating different groups of people. Let us have a look at some of these types of emotions here and now
1. Motivation Types for Employees
For employees in the business world, they must be motivated internally as well as externally.
A few types of employee motivations that business leaders and managers can use are-
Reward-based motivation
Creative motivation
Attitude motivation
Power motivation
Competence motivation
Fear-based motivation, etc.
2. Motivations Types for Managers
Managers might need to motivate groups of 1o, 100, or 1000 team members, plus they are also supposed to meet a wide variety of people.
Some of the best types of motivation important for managers are
Reward-based motivation
Competence motivation
Attitude motivation
Achievement motivation
Power motivation, etc
3. Types of Motivation in Education
Different types of motivations that are crucial for the learners are
Reward-based motivation
Achievement motivation
Fear-based motivation, etc
Conclusion!
You must have seen instances when a few managers get succeeded in the toughest of circumstances while others fail, and the reason behind this is successful managers know how to promote workplace motivation.
They constructively motivate their team members to coordinate with every member of the team to accomplish goals.
Successful leaders positively influence the motivational needs of their team members.
For effective workplace motivation, aligning organizational objectives with the individual needs, goals, and emotions of every member is crucial.
Creating a working ambiance that can foster their internal motivations will for sure be a big upside for running a motivated organization.
Now, on the concluding note, what is motivation according to you? How crucial do you consider motivation in accomplishing success in life?
Liked this post? Check out the complete series on Motivation