Berkshire Hathaway Inc. is a multinational company which is headquartered in Omaha, Nebraska, USA. It serves as an investment vehicle for Warren Buffett. In the early 21st century, it was one of the largest organizations.
Berkshire Hathaway owns companies like Duracell, Lubrizol, Long & Foster, NetJets, Fruit Of the Loom. It also holds a major share of companies like Coca-Cola Company and is now the largest shareholder of Delta Airline and United Airlines.
About Berkshire Hathaway
Type: Multinational conglomerate holding company
Industry: Insurance, finance, energy, manufacturing, retailing, and services
Founded: 1955, Omaha, Nebraska, United States
Founders: Oliver Chace, Warren Buffett
Headquarters: Omaha, Nebraska, United States
Area served: Worldwide
Current CEO: Warren Buffett
Number of employees: 393,000 (2022)
Major products: Insurance, investments, utilities, transportation, manufacturing, retailing, and services
Strengths in the Swot Analysis of Berkshire Hathaway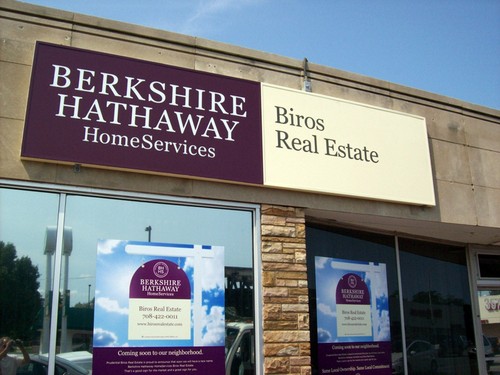 Expanded portfolio
Berkshire Hathaway's clothing business includes distributors and manufactures from the number of manufacturers and distributors of footwear and clothing. The clothing business includes companies like underwear Corp, Garan, Russell Corporation. Under the footwear business, there are Chippewa boots, Justin Boots, etc.
Berkshire Hathaway has also entered the building products business after it acquired Acme Building Brand and Clayton Homes.Berkshire Hathaway acquired FlightSafety in the year 1996 and NetJets in 1999. The home furnishing businesses are RC Willey Home Furnishings and Nebraska Furniture Mart etc.
The expanded portfolio gives Berkshire Hathaway good foothold in the industry.
Attractive Investments
Berkshire Hathaway has made attractive investments in its history. The recent fast growth of the company is credited to the Chairman's financial acumen.
Berkshire Hathaway has bought a significant stake of Apple and is continuing to increase its investment in Apple. It owned 239.6 million worth share of Apple.
Other investments by Berkshire Hathaway included Coca-Cola and also those in Delta Airlines, American Express, Phillips 66 and General Motors.
Shelter and Business Industries
Their main strength is the shelter and business industry, Berkshire Hathaway has huge holdings in multiple industries like manufacturing, service, and retail and the main strength is the shelter and business industry.
In the year 1996, the company acquired GEICO, the top management and leadership are known over the world for its excellence.
Weaknesses in the Swot Analysis of Berkshire Hathaway
Limited Decision making 
Warren Buffett is the main choice maker at Berkshire Hathaway. Apart from that maximum choice making is limited to only a few individuals at Berkshire. While it reduces the probabilities of errors on the one hand, on the other it can have a number of negative aspects.
Buffett himself regrets a few selections he made in his life in which he did not concentrate on his crucial advisors. These funding choices did now not yield the proper results or Berkshire might have been even richer.
Acquisition and investment mistakes
Warren Buffett has been able to make numerous most important and crucial acquisitions. However, not all the acquisitions he made had been as a hit. Some of them missed and numerous backfired.
Right from the purchase of Berkshire Hathaway fabric agency to Tesco, Dexter shoe, Waumbec fabric, etc, Warren Buffett regrets his buy of or over-funding in those stocks.  Apart from that he also ignored numerous important investment opportunities consisting of Google and Amazon
Investment in R&D
Investment in Research and Development is lower compared to the fastest developing companies within the enterprise. Even though Berkshire Hathaway is spending above the industry common on Research and Development, it has not been capable to compete with the main companies inside the enterprise in terms of innovation.
It is a mature firm which sets to deliver out merchandise and products based on tested features in the market
Investment in Technology
Berkshire Hathaway needs more funding in new technology. Given the rate of growth and the geographies the organization is planning to expand into, Berkshire Hathaway will need to place extra cash in technology to integrate the strategies across the board.
The funding in technology isn't at par with the vision of the company.
Opportunities in the Swot Analysis of Berkshire Hathaway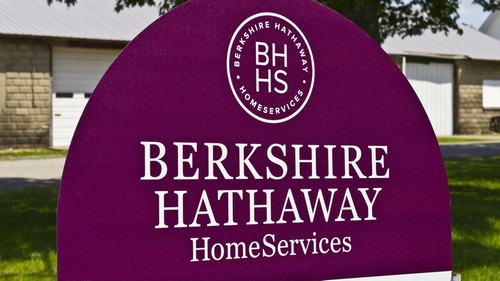 Profitable business
Stable cash flow in the organization allows Berkshire Hathaway to afford opportunities to invest in the number of product segments. With greater cash flow and the profits, the business has acquired in the financial year 2018, the company can spend money on new technologies in addition to in new products segments.
This must open a window of possibility for Berkshire Hathaway in other product categories
New customers
Over the past few years, the business enterprise has invested a vast amount of funds into the online platform. This funding has opened a new sales channel for Berkshire Hathaway.
In the next few years the Berkshire Hathaway can leverage this opportunity with the aid of understanding its client better and their needs with the help of technologies like big data.
The decreasing cost of transportation
The cost of transportation has been decreasing and because of the lower shipping the lower delivery charges also can carry down the cost of Berkshire Hathaway's merchandise, as a result, presenting an opportunity to the business enterprise – both to reinforce its profitability or pass the advantages to the clients to gain more market share.
Investment in emerging economies
Berkshire should always be aware of the investment opportunities within the emerging economies to locate quicker boom. The rising Asian economies provide new possibilities of good growth and can be sound for funding.
These economies are growing at a quick fee and making an investment in them may want to deliver attractive returns in near destiny. Berkshire can increase investment in countries like China, India, Malaysia, etc.
Investing in technology brands
Apart from Apple, Berkshire has invested in only a few good companies. While playing cautiously is a good financial approach however from time to time Berkshire should resent being overcautious. Buffett himself resents not investing in Google and Amazon at an early level.
Had he executed so he might have been numerous billions richer. This generation technology companies have grown faster than expectancies. Investing in new technology too could generate appealing returns within the longer run
Threats in the Swot Analysis of Berkshire Hathaway
Fluctuating Economies
Trump's increasing efforts in the direction of isolationism within the American economy can result in a similar response from other authorities therefore negatively impacting international sales.
Liability laws in different countries are different and Berkshire Hathaway may have to face the various liability claims given change in policies in those markets.
Currency fluctuations
As Berkshire Hathaway is running in several nations it is uncovered to forex fluctuations in particular given the unstable political climate in range of markets the world over.
Competition
Competition and advancing technologies also can erode Berkshire's franchises and bring about decrease earnings. Each of its businesses is operating in an intensely competitive market.
Changes inside the marketplace and technological environment also can cause weakening of the brand's aggressive gain. They will have an immediate impact on its earnings
Liked this post? Check out the complete series on SWOT