Tesco Corporation designs, produces and assembles technology based services in the upstream energy industry. The company majorly operates in North America and is headquartered in Houston, Texas. The company has faced loss in revenue due to falling in oil prices in the recent past. But, the company is set to benefit with an increase in demand in the future considering that oil crisis will only affect is a business in the short term.
Strengths in the SWOT Analysis of Tesco Corporation :
Wide and Diversified Customer Base: Tesco serves a wide and diversified base of customers which include; drilling contractors, equipment brokers, oil and gas companies. With such diversity in customer base, Tesco is not over-dependent on a single segment or company for its revenues.
Strong Product Portfolio: Tesco has a strong product portfolio especially in top drive segment which sells equipment and provides services across segments throughout the world. Tesco offers six model systems of top drive systems and based on its clients' demands Tesco provides changes in the models. This allows Tesco to tackle competition.
Patents and Patent License Agreements: Tesco holds various patents and patent license agreements to developed or developing technologies that the company believes will be beneficial for its core businesses. Strong portfolio of patented technologies helps Tesco attracts companies for many projects.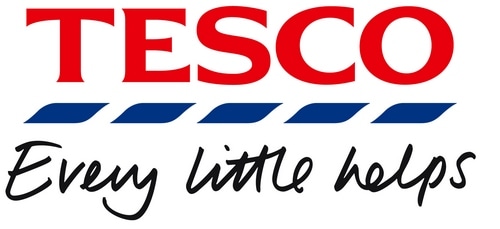 Weaknesses in the SWOT Analysis of Tesco Corporation :
Infringement controversies: Tesco has faced its share of controversies with companies such as Varco and Weatherford for violating some of their patents. Tesco's legal costs have increased for defending the infringement claims. Any of the claims proven right can impact Tesco's business and image.
Concentrated Operations: Tesco major operates in North America and over 45% of its revenues are contributed by the Us, Canada and Mexico. Such concentrated operations can have an impact on business in case of any economic slowdown in the region.
Opportunities in the SWOT Analysis of Tesco Corporation :
Continue investing in Research and Development: Tesco, being a technology based company needs to constantly innovate to sustain in a very competitive market. This also allows Tesco to improve and enhance its existing technologies and offer something new to the existing clients and attract new clients.
Strategic acquisitions: Tesco has made the substantial investment in strategic acquisitions in the recent past in order to enhance its processes. To get better access to technology and save time and money to build technology itself, Tesco has been on the lookout for acquiring companies which can offer it to them.
Positive look out for global Top drive market: After experiencing a slowdown, due to a falling of oil process, Top drive market has resurrected and is improving year on year. The market is expected to grow at a CAGR of 5.7% in the next 5 years and Tesco being a leading player in the industry is set to benefit.
Threats in the SWOT Analysis of Tesco Corporation :
Global Economic Environment: There is a definite uncertainty as far as the global political, as well as economic situation, is concerned. Especially considering volatility in oil and gas prices caused majorly due to political turmoil in the world. This could adversely affect demand for Top drive units for Tesco.
Seasonal Variations: Tesco is susceptible to variation in demands due to seasonality since drilling operations can only be carried out in certain regions when they are frozen and in some places in hot weather. So, Seasonal variations affect planning and execution of various projects.
Risks in oil and gas industry: Certain operations carried out by Tesco can cause substantial risks especially during activities like exploration, production applications etc. Any damages in the future can affect Tesco's activities and business.