Tesco is a leading grocery retailer serving millions of customers every week, in stores and online. It has 27.7% of the grocery market share in the UK. Tesco is founded by Jack Cohen in 1919 as a market stall in the East End of London. Since then, the brand grew steadily over the years and today it operates 4,752 stores in five main markets, the UK, Czech Republic, Ireland, Hungary and Slovakia. Tesco is headquartered in Hertfordshire, England, the UK.
Here are some Tesco statistics:
Established on – 1919
Headquarters – Hertfordshire, England
Country – United Kingdom
Industry – Retail
Revenue – £61,344 million as of February 2022
Profit – £2,560 million as of February 2022
Stores – 4,752 stores
Number of employees – 231,223 employees in 2022
Let's take a look at the SWOT analysis of Tesco, highlighting its strengths, weaknesses, opportunities and threats. It involves identifying the internal and external factors that can affect the brand's success or failure and analysing them to develop a strategic plan.
Tesco Strengths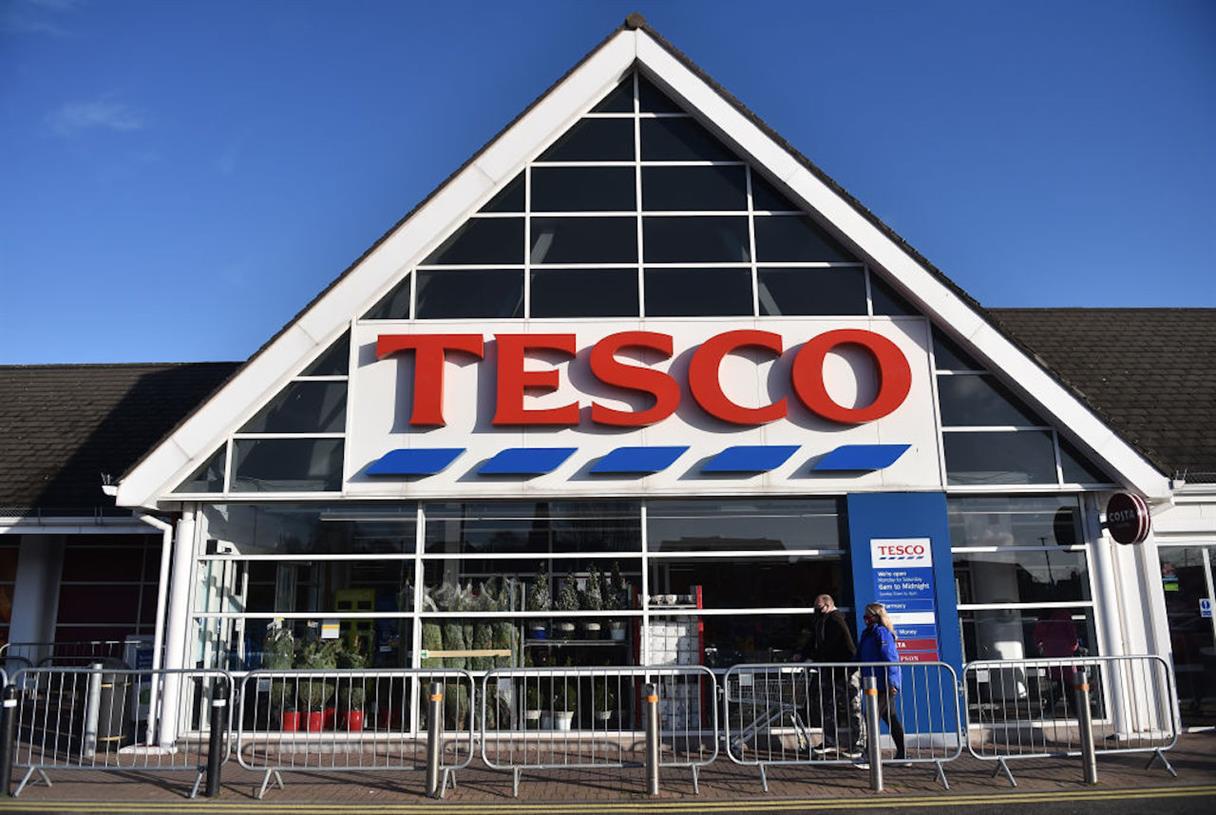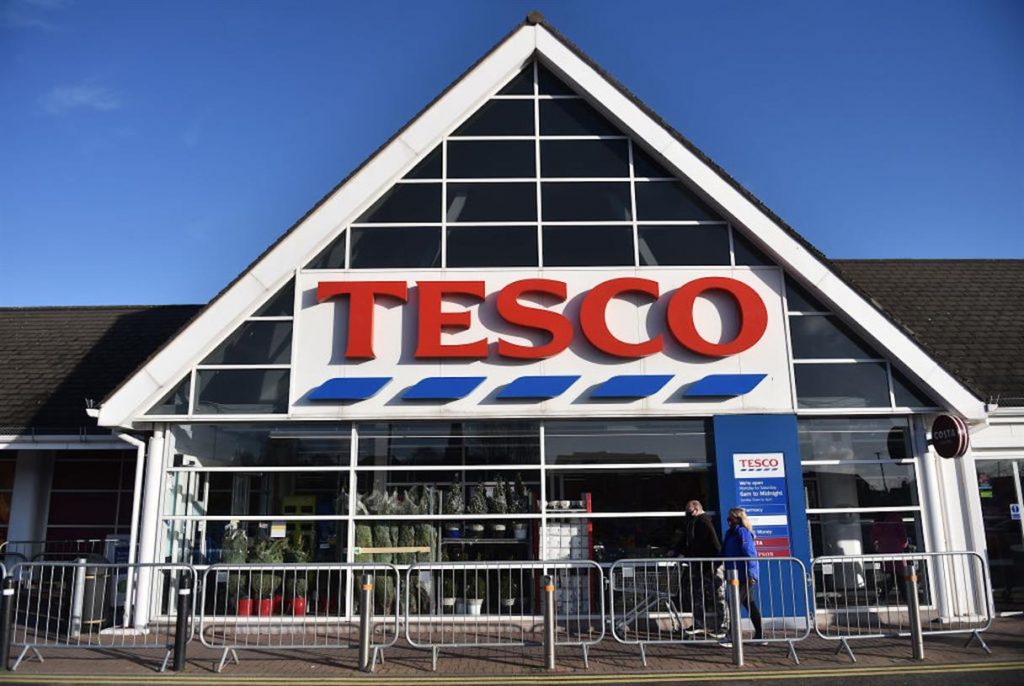 1. Leading Market Share
Tesco dominates the grocery retail market of Great Britain with a market share of 27.7% in 2022. It is among the top four supermarkets in the UK. In 2021, Tesco is one of the most valuable brands in the UK, and also the sixteenth most valuable retail brand globally.
In the United Kingdom, it is among the 'big four' supermarkets along with Asda, Sainsbury's, and Morrisons. Leading market share gives the company a competitive edge over other players.
2. Strong Financial Performance
Tesco's relentless focus on providing customers with great value and service resulted in consistent outperformance against the market during the year. Tesco reported revenues of £61,344 million during the fiscal year 2022, representing an increase of 6% over 2021.
As a result, the company increased its operating profit from £1,547 million in 2021 to £2,560 million in 2022. The increase in operating profit reflects the strong sales performance across its retail businesses. Its strong financial performance helps enhance investors' confidence and improve the growth prospects.
3. Diversified Product Portfolio
Tesco provides a diverse range of products categories, such as food, electronics, health, books, apparel, home and decor, party and gifting, sports and fitness equipment, beauty, jewellery, baby products, and many more. This broad portfolio enables it to cater to a wide range of customers and meet the needs of different customers.
4. Awards and Recognition
In June 2022, Tesco dominates Grocer Gold Awards 2022 with eight prizes, including Grocer of the Year and Online Supermarket of the Year. For the eight consecutive year, the retailer was awarded Britain's Favourite Supermarket. Due to its well-stocked shelves, the company gained the Grocer 33 availability award for the fourth year in a row. Tesco Bank received 'Best Overall Provider' at the 2021 YourMoney Awards, in recognition of the quality of its customer service and competitive pricing of its products. Such awards and recognition would increase its market share.
Tesco Weaknesses
1. Product Recalls
Tesco has recalled many of the products over the years. For example, few of its products turned out to be unsafe that jeopardize customers' lives. The brand had no choice but to recall the defective products.
During 2023, the company recalled Aunt Bessie's Crispy Whole Onion Rings, Tesco Free From Bran Flakes, Tesco Arrabbiata Sauce, Quorn Swedish Style Balls, Tesco Creamfields grated cheddar, Tesco free from Golden Syrup Porridge Pot, and Wicked Kitchen Spinach & Wild Garlic Ravioli. Such product recalls can damage its reputation in the market, which results in lower sales.
2. Over-dependence on the European Market
Though Tesco has an international presence, majority of its revenue comes from the UK region. This reliance on a single market can make the company vulnerable to economic fluctuations and changing consumer preferences within that region.
The company failed to adapt and operate in markets outside of Europe. For instance, due to the failure of exports, Tesco failed its operations and exited from the Japanese and the US markets.
3. Failing Food Safety
Tesco's stores primarily sells groceries, but it has had many instances wherein the company sold products that have failed the mandatory safety margin. In April 2021, Tesco has been fined £7.56 million by a judge for selling expiry date food at three of its Birmingham stores.
Tesco Opportunities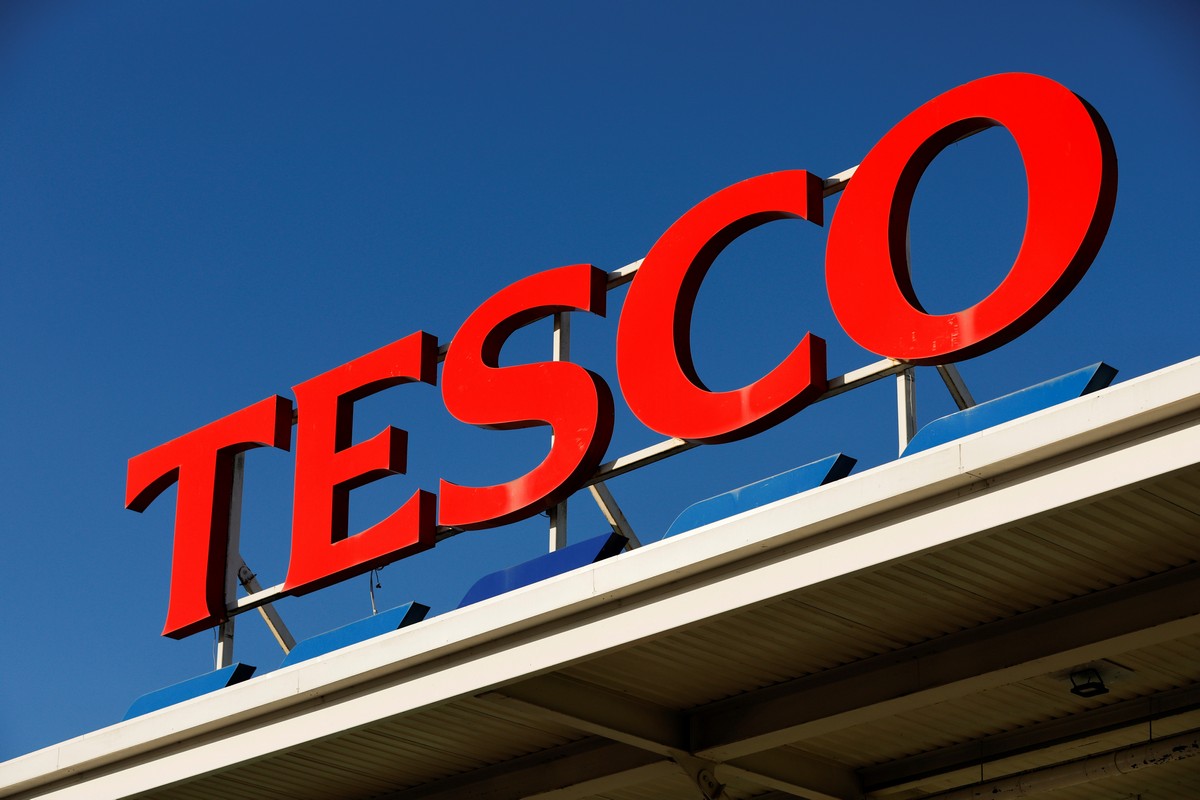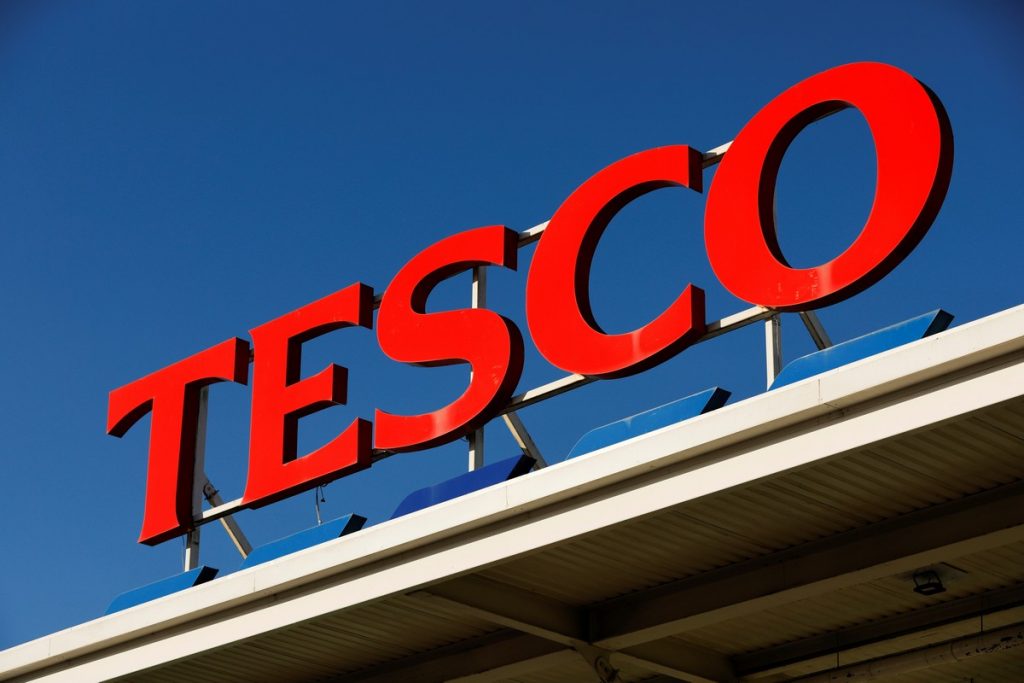 1. Growth in Plant-based Products
Tesco should take advantage of the growing market in regards to meat alternatives, and invest rigorously to develop plant-based products. Demand for plant-based products continues to grow at pace, with sales of plant-based meat alternatives growing by 130% since its 2018 base line.
The company expanded its plant-based product range further in the year, launching an additional 173 products, including its Wicked Kitchen meal deal in January. Tesco has also set a target on increasing the sales of plant-based meat alternatives by 300% by 2025.
2. Enhancing Online Presence
Tesco has seen significant growth in its e-commerce capabilities, with the proportion of online sales climbing steadily over the years. Digital sales is fast becoming the most popular way people purchase items. By investing in its e-commerce platform and digital marketing efforts, Tesco can cater to the increasing number of customers who prefer shopping online. This will help the company broaden its customer base and remain relevant in the digital age.
3. Strategic Initiatives
Recently, Tesco opened three new urban fulfilment stores (UFCs) in Lakeside, Bradford and Horwich. In 2022, the company further expanded its online offering by rolling out an additional 37 Click & Collect sites and this increasing its total slot capacity by 69%.
In November, Tesco announced to acquire 10 Joyce's Supermarkets in the Republic of Ireland. This acquisition will provide a great opportunity for the company to offer its products to more customers.
Tesco Threats
1. Regulatory Changes
Changes in regulations related to emissions, safety standards, or trade policies could impact Tesco's business. Non-compliance by the company with applicable laws and regulations or failure to maintain, renew or obtain necessary permits and licenses could hamper the results of its operations and financial performance.
2. Highly Competitive Market
The brand operates in a highly competitive retail market. Competitive pressures can lead to high operating costs and reduced profit margins. The competitors may have established brands, larger resources, and lower costs, which could make it more difficult for Tesco to maintain its market share.
3. Impact of the Pandemic
The coronavirus (COVID-19) is not only a global public health emergency but also a cause of a number of regional and global economic disruption. The COVID-19 pandemic has had an adverse impact on its business and operations.
4. Changing Consumer Preference
As consumer preferences changes, Tesco must adapt its product offerings and store formats to stay relevant. Failure to meet changing customer demands may result in reduced footfall and sales and market share.
Liked this post? Check out the complete series on SWOT