Staying ahead of the competition is inevitable for any business and one key strategy you can use to do so is – learning from competitors.
Studying what your competitors are doing and succeeding in can help you gain valuable insight into how to progress your own business. Performing a competitive analysis gives you a comprehensive perspective of the many difficulties, but also opportunities, within the industry that you work in.
Importance of Learning from Competitors
Staying one step ahead of the competition is critical for success; this means being attuned and aware of their tactics. You might even find ways to collaborate with your rivals, which can help you spot trends quickly so that you don't miss out on opportunities before it's too late.
Knowledge of competitors' activities can help you make strategic decisions for your business and keep you ahead of the game.
A friendly competition can be beneficial in many ways and should be welcomed into our lives with open arms, especially if it encourages mutual understanding. You don't necessarily need to put yourself in your competitor's shoes, however, you can stay ahead of the game by staying informed about their strategies.
In this Article, you will find some of the best ways to learn from competitors. Let us Begin
How to Learn from Your Competitors?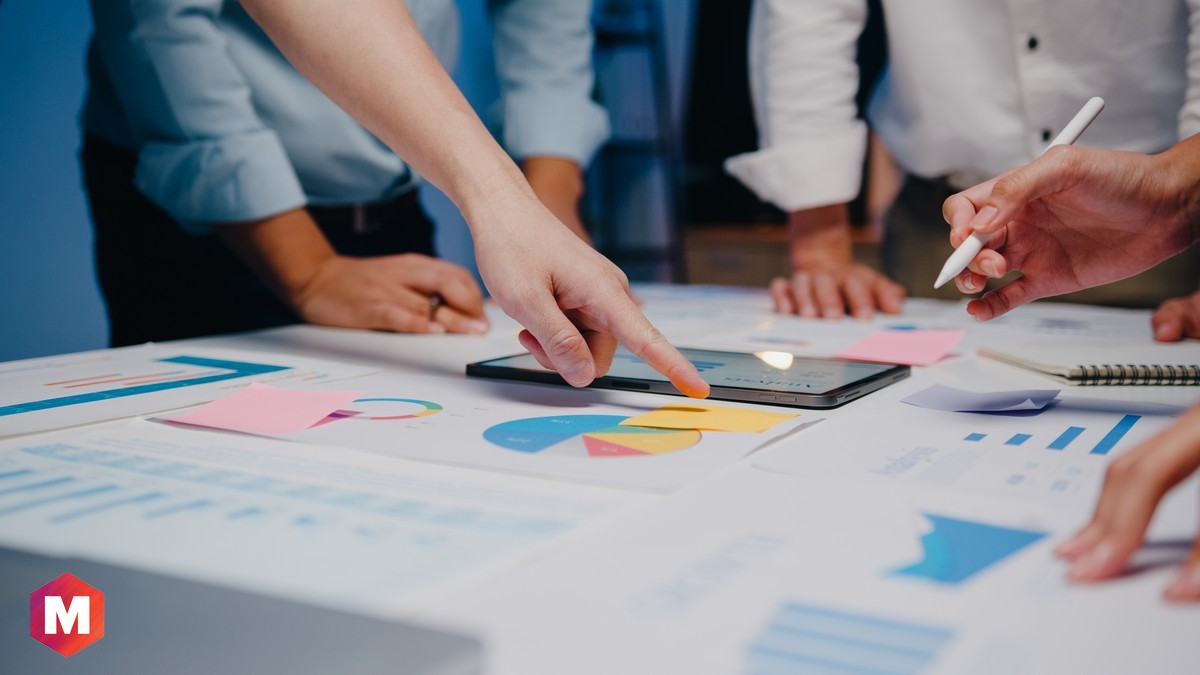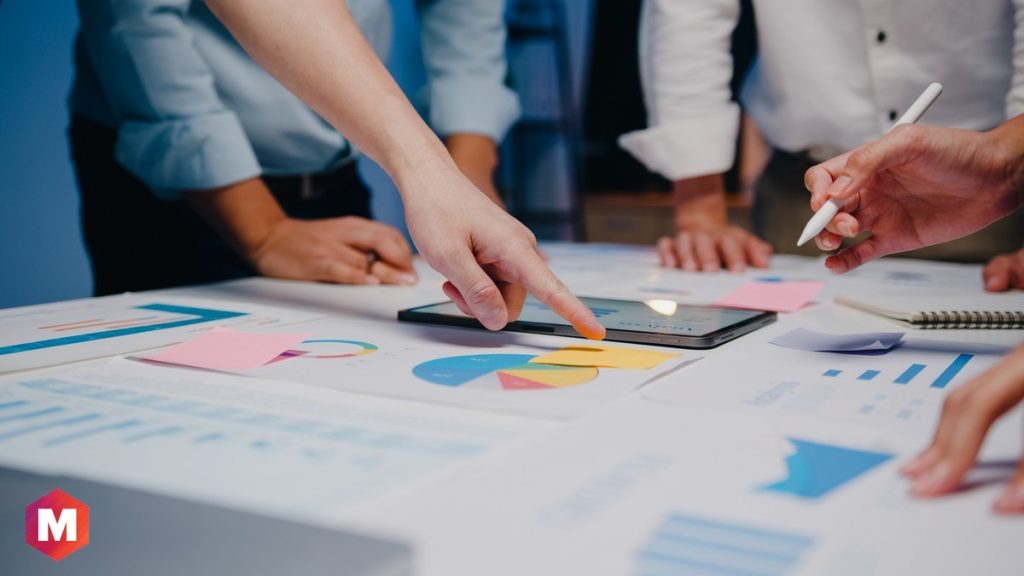 1) Thoroughly Research Your Competitors' Strategies
To benefit from your competitors, thorough research is essential. Set aside time to observe their tactics and pinpoint any strategies that are paying off for them. With a closer examination of what works best, you can boost the success of your own enterprise.
You can gain valuable insight into your competitors' tactics by delving deep into their websites and analyzing how they interact with customers on social platforms. With this data, you'll be able to identify what works for them as well as areas of improvement to avoid potential pitfalls yourself.
Make sure to fill in any knowledge gaps you might have about their customer base, such as their target markets, buyer persona, content marketing strategies, etc.
For instance, successful knowledge resource blogs frequently keyword gap analysis to compare their content and keywords with those of competitors. This helps them identify which topics they ought to focus on as well as uncover new potential keywords for targeting.
2) Digging Through Online Listings of your competitors
To better understand what your competitors are up to, you can investigate their online listings.
Whether through marketplaces or customer reviews, the Internet offers a wealth of insight into all the competitors' details – from prices, net profit margins, and features to product specs, target audience segments, potential threats, USPs, etc.
If you're looking to find a business in your area, Yelp, YP (the yellow pages website) and the Chamber of Commerce are all great listings to start. Plus there are loads more local directories out there that can help you sort businesses by category. Exploring these resources is a smart way to get started on your search!
3) Find out What Works for Your Competitor's Company
As you all are competing in the same market (which is for sure a crowded marketplace), it's time to evaluate their strategies and accordingly tweak your own operations.
Even startups and seasoned players alike can gain from examining the competition – both in terms of new ideas and techniques, they could try out or even how not to do something!
You can analyze the social media platforms they choose to actively promote their brand. Also go through their customer service strategy, marketing behavior., industry associations, and customer comments on social media sites to gain insights
By studying your competitors' successes, you can gain valuable information to inform and improve the direction of your own business. Not only should you explore what works for them, but unearthing their missteps is also a critical aspect that has the potential to benefit your organization in the long run.
4) Learn from Their Failures and Strengthen Your Success
Rather than making the same errors as your competitors due to ignorance, take these lessons and use them to your advantage! Discovering what mistakes have already been made can be a tricky endeavor but is well worth the effort.
You don't want to fall behind simply because you weren't aware of pitfalls that could've been avoided by learning from those who came before you. You can always try and directly contact a competitor to obtain insight into what hasn't worked for their business. While this direct approach may not be foolproof, it has the potential to uncover valuable insights about emerging trends, customer problems, and much more.
If you are looking for an alternative approach to learning about your competitors and the industry, try keeping up with them on social media, forums, or blogs. With this method, you can remain in the know of their successes as well as any missteps they may have made.
5) Uncover the Hidden Gems in Your Competitors' Customer Reviews
If you're interested in delving deep into your customer base and understanding their needs, then start by examining the reviews of your competitors' customers. Positive reviews tell about their USPs, while negative reviews will tell about the downside of the same product.
Gaining knowledge from them could be an excellent way to uncover valuable insights into what clients expect during their buying experience. It's a great opportunity to discover what motivates people when it comes to making purchasing decisions!
Examining customer reviews can reveal an abundance of information from their preferences to what elements they deem valuable in a product or service. Mining your competitors' customer reviews can be an invaluable source of knowledge, as you receive the data in its rawest form. It's unfiltered opinions, given with no self-interest or bias on the part of the customer.
Not only that, but it can give you precious feedback on what your competitors are doing correctly (or incorrectly). This knowledge will assist you in comprehending customer behavior and provide a complete understanding of things customers deem vital.
6) Monitor the Latest Developments
Staying on top of the latest trends is essential for any business looking to stay competitive. You must be aware of new technologies, products, and services being released so that you can be one step ahead and capitalize on the potential opportunities before anyone else does.
It is essential to be aware of the competitive landscape, as this is consistently evolving. Studying your competitors' tactics will assist you in being a step ahead – understanding their upcoming actions before they do!
Staying abreast of current market trends allows you to identify the latest strategies adopted by competitors and modify your approach accordingly.
7) Leverage Industry Associations
By becoming a member of a professional or industry association that your competitors are associated with, you can open up vast career and business prospects.
Networking with like-minded professionals, staying informed on the latest industry news and events, as well as accessing vital contacts are all advantages of joining professional associations.
You now have a priceless chance to remain abreast of the most recent industry trends and comprehend how your rivals will respond. By connecting with other businesses in similar sectors, you can unearth precious understanding of their operations and plans. Take advantage of this opportunity – it could be the competitive edge that gives you an upper hand!
Moreover, attending industry events provides you with the perfect opportunity to highlight your product or service and create meaningful connections with potential customers and partners.
8) Analyse Your Competitors' Digital Marketing Strategies
As digital marketing continues to evolve, it is becoming more and more essential that companies examine the strategies of their competitors to gather information and find good ideas to optimize the online presence of the same products or services.
Taking a close look at what tactics they are using will give you invaluable insight into how those organizations reach their target audience – plus which ones are yielding the most success!
Careful examination of their social media presence, website design, and other digital strategies will provide you with invaluable insight into how they are connecting to their customers. With this understanding in place, you can adapt your own strategy accordingly so that it remains relevant and efficient.
9) Evaluate Your Competitors' Pricing Strategy
Evaluating your competitors' pricing strategy is a must. By inspecting their product or service prices, you can decide if adjusting prices could give you the upper hand over them. This could help propel your business to the top of the market!
If you want to know which deals are the most attractive for your customers, keep an eye out for any discounts or promotions they run and observe how buyers respond. This will give you valuable insight into which offers are worth running so that you can draw in more shoppers.
By analyzing your competitors' pricing strategies, you can better comprehend how to price your products or services so that you don't fall short and remain competitive to capitalize on profits.
10) Analyze Your Competitors' Customer Service
Placing your customers first should always be a priority, and providing reliable customer service is one of the best ways to ensure their satisfaction.
To stay ahead of the competition and provide optimal service for your clientele, it's advantageous to observe how other businesses handle their customer service practices.
Keeping an eye on customer feedback, satisfaction scores, and response times can provide invaluable insight into what methods are a hit with clients and which require additional attention.
By looking at the successes (and missteps) of your competitors you can develop a dependable customer service plan that is sure to make customers smile.
Competition is an essential component of success!
Having a good competitive spirit will help you optimize your business presence as per the current market trends.
It will make your business and marketing strategies result-driven,
You can use those lessons to channel progress, stimulate creativity, and cultivate successful results.
Liked this post? Check out the complete series on Marketing