Quality assurance (QA) is an integral part of quality management and involves establishing standards, protocols, and policies to ensure that all products or services meet the highest level of excellence. By utilizing QA processes in your organization, you can guarantee that every product or service continues to maintain its integrity during production.
For example, to guarantee that the software developed by company ABC is in the top-notch form before its release, Quality Assurance specialists have a fundamental responsibility. They are tasked with verifying whether or not the product, service, or process meets the desired quality standards set by the corporation. By evaluating these aspects ahead of time, they ensure that all customers experience excellence in their purchase decisions.
What is Quality Assurance?
Quality Assurance (QA) is an organized and efficient quality management method for appending consistency, dependability, and effectiveness to manufactured products and services. It ensures that all the related processes in every stage of the production process are carried out as per the set directive to prevent any defects in the manufactured goods or services.
Quality assurance strives to exceed customer expectations and needs, guaranteeing that the most superior product or service is available at a competitive price. It covers the reliability, design, functionality, and durability of whatever item you're offering – making sure it reflects your business's guarantee of excellence no matter what! It strives to enhance operations, allowing for the continuation of quality standards.
Quality Assurance Examples
To ensure that their vehicles meet the highest quality standards, automobile companies rely on rigorous Quality Assurance testing. This allows them to accurately assess the brakes, engine power, and reliability, as well as all of the other components as per the suggested standard before releasing it out into commerce. It is a valuable asset for more than just the tech industry. For example, in food production, QA experts ensure that items are safe to consume and meet certain standards of excellence—notably taste and health!
Why is Quality Assurance Important?
There are several reasons why quality assurance is important such as
Customer satisfaction: Maintaining consistent customer satisfaction is essential for establishing trust, preserving brand reputation, and nurturing customer loyalty towards products and services. Quality assurance aims to ensure high-quality outputs by closely monitoring and improving processes.
Regulatory compliance: Industries have set standards and regulations to ensure safety, reliability, and performance. Organizations use quality assurance to follow requirements, which reduces the risk of legal problems and penalties if they don't comply.
Cost savings: Quality assurance enables organizations to identify inefficiencies, defects, and waste in the production process. By reducing these issues, organizations can optimize their resources, reduce costs, and improve profitability. Detecting and solving issues early can help businesses avoid costly recalls, reworks, and customer dissatisfaction.
Competitive advantage: Organizations that give more importance to quality assurance have a greater chance of providing better products and services, which can make them stand out among their competitors. This benefit can result in a larger portion of the market, improved customer loyalty, and sustained success in the long run.

Continuous improvement: The process of quality assurance helps in fostering a culture of constant improvement by recognizing weak areas and implementing corrective measures. Constantly evaluating and refining processes improves performance, productivity, and overall effectiveness.
All in all, quality assurance is an essential aspect of maintaining high standards, ensuring customer satisfaction, and achieving organizational success.
5 Types of Quality Assurance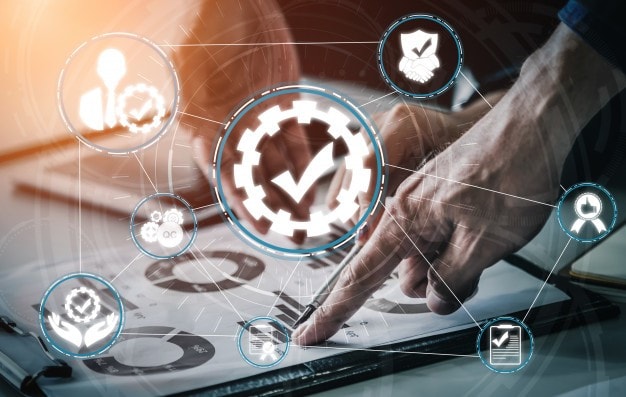 The various quality assurance methods are
1) Failure testing
Failure testing ensures that the product or service does not fail or break. It is conducted at regular intervals to determine that the process is being conducted correctly. Some products need to withstand stress and here the process involves testing the said product under vibration, pressure or heat. If it is a software product, then the method of failure testing consists of placing the software under high load or usage conditions.
2) Total quality management or TQM
Total Quality management relies on analysis, data, and facts to support performance reviews and product planning. Total quality management or TQM takes the help of quantitative methods for continuous improvement.
3) Statistical process control or SPC
Statistical Process is described as a methodology that is based on objective analysis and data. Statistical process control or SPC uses statistical methods to control and manage the manufacturing of products.
4) Process and Product Quality Assurance (PPQA)
Process and Product quality assurance is a systematic approach to ensure that processes which are involved in product creation as well as the product itself meet the standards and requirements of the industry or the quality standards set by manufacturer. The objective of PPQA is to prevent defects, improve overall efficiency, and deliver higher quality results.
5) Capability Maturity Model Integration (CMMI)
Capability Maturity Model Integration, or CMMI for short, is an effective quality assurance method used in software development. This model begins with assessing the current maturity level of your business and then training your team to guide you through each successive stage until a reliable quality assurance process has been established.
What are the advantages of Quality Assurance?
Optimized consumer satisfaction: This involves making sure that goods and services live up to or even exceed customers' expectations, which in turn promotes customer contentment, brand loyalty, and trust.
Cost reduction: The quality assurance process involves locating and eliminating waste, errors, and inefficiencies throughout production. As a result, expenses are reduced, profitability rises, and resources are used more effectively.
Regulation and standard compliance: Adhering to established quality assurance standards and frameworks is crucial since it aids firms in meeting legal requirements, lowering their legal risks, and improving their reputation in the target market.
Continuous improvement: By identifying areas of weakness, taking remedial action, and refining processes to improve overall performance and efficiency, quality assurance contributes to the development of a culture of continuous improvement.
Competitive advantage: Organizations that prioritize quality control are more likely to deliver superior goods and services. Long-term, this may result in more market share, higher client retention rates, and better success.
Quality Assurance Principles
Quality assurance relies on two fundamental ideals: "fit for purpose," ensuring the product/service is suited to its primary use, and "right first time," which rectifies any errors before they have a chance to occur. By adhering to the aforementioned two fundamentals, we aim to ensure that our product or service is functioning properly continuously by controlling project conditions. Quality assurance entails the administration of raw materials, products and components' quality; services associated to production; in addition to overseeing, manufacturing and inspecting procedures.
History of ISO and QA
Quality assurance has been around since the Middle Ages, but it wasn't until World War II that its importance was particularly highlighted. During this period, there was an enormous demand to inspect high volumes of munitions produced in the United States, which made QA practices even more essential. Established in Geneva in 1947, the ISO issued its first standard in 1951 concerning industrial reference temperatures for measurements. As their influence rose exponentially, so did their scope of standards and regulations. The ISO 9000 family of standards has been available to the public since 1987. Each standard, identified by a unique number, guides different situations and needs.
Quality Assurance Standards
As the times evolve, so must Quality Assurance standards to remain applicable and useful for today's businesses. ISO regulations should undergo regular updates to keep up with current trends and industry needs. Leaders in the industry are now turning to ISO 9001:2015 for guidance. This version is an upgrade; it provides a more customer-centered approach and helps leaders understand how to transform their companies with top management practices, as well as stay up-to-date on advancements. In addition to making general enhancements, ISO 9001:2015 features an improved structure and greater insights into risk-based decisions.
QA Certifications
There are several quality assurance certifications available to ensure that organizations comply with the set standards. Customers make this certification qualifying criterion before selecting the required product or service. Some important certifications are –
1. ISO 9000
The ISO or International Organization for Standardization is responsible for mapping the processes that are used for the implementation of quality assurance. Most organizations use ISO 9000 to ensure an effective quality assurance system is in place. This standard was established in the year 1987 and its objective is to verify and review whether the company is following the processes and checking whether it needs any improvements. An organization that wishes to receive this certification has to be audited based on its operations, services, products, and functions. The ISO 9000 certification helps in
Offering the best available customer services
Minimizing waste
Boosting the productivity of the employees
Making improvements in both international and domestic trade
Increasing the profit of an organization
2. CMMI Levels
The CMMI or Capability Maturity Model Integrated has been specially developed for improvement in software processes. This process improvement approach has been based on the process-maturity framework and is used in the software industry to assist in business processes. It has found high acceptance in software development organizations. The companies who wish for the CMMI certifications are certified from 1 to 5 levels based on their mechanisms. These levels are
Level 1 – (Initial) – This is the initial level of CMMI certification, and has no documentation and processes that have been followed till now; the quality environment is considered unstable.
Level 2 – (Repeatable) – This is known as the repeatable level or Level 2 of CMMI certification. It ensures all the processes are followed at the required project level.
Level 3 – (Defined) – This is known as the Defined level or level 3 of CMMI certification. Here the processes are documented and defined at the organizational level and are subject to some improvement
Level 4 (Managed) – This is known as the Managed level or Level 4 of the CMMI certification. It uses process metrics to control the processes
Level 5 (Optimizing) – Level 5 or Optimizing the level of CMMI Certification puts its onus on continuous improvement of the processes
3. Test Maturity Model
The Test Maturity Model or TMM assesses the process maturity during the testing environment. It has five levels
Level 1 (Initial) – At this level ad-hoc method is used, and you will not find a quality standard for testing processes
Level 2 (Definition) – This level defines procedures and prepares test cases, plans, and test strategies
Level 3 ( Integration) – In this level testing is carried out in the full software development cycle
Level 4 ( Management and Measurement) – This level reviews designs and requirements
Level 5 ( Optimization) – In this level preventive techniques are used for testing and automation is used to improve the testing processes and standards
Role of Quality Assurance in Different Industries
The quality assurance concept is used in several industries for instance-
Food and Beverages: In the F&B Segment, Quality assurance ensures hygienic practices are maintained thereby safeguarding public health. This results in food products that are safe, contaminant free and compliant with all regulations of the regulatory body.
Manufacturing: Quality assurance in manufacturing helps to meet a desired standards of production and also helps to reduce defects, waste and therefore customer dissatisfaction. In manufacturing, QA process will involve regularly inspecting, testing and monitoring the factory or production.
Pharmaceutical – The use of a quality assurance approach in the Pharma industry is very important. It is conducted at every stage of the drug development process to review documents, review training records, approve equipment calibration, invest in market returns, and review manufacturing records.
Healthcare: QA in healthcare includes regular audits and monitoring of patient care. This helps to improve medical outcomes, help follow established standards, and more importantly might lead to better medical outcomes. Good QA leads to happy patients in healthcare.
Construction: QA in construction can be used for inspecting and testing and to prevent structural issues, cost overruns, delays and can lead to more reliable structures. This results in better safety and design standards and to meet regulatory specifications.
Telecommunications: In the telecommunications industry, QA can monitor and analyze the telecom network and data and help prevent service disruptions as well as optimize resources being used. This results in better reliability and serviceability of the network while also giving a higher network performance.
Aerospace: The Aerospace industry needs rigorous testing and inspections so as to comply with the standards necessary in the industry. Furthermore, the costs in Aerospace are quite high and thus not maintaining quality will result in customers not using the airline and the airline not making profits. Thus, QA in aerospace involves continuous monitoring for safety, reliability and performance of aircrafts.
Best practices for to maintain Quality
The best practices for QA are as follows
Creating a viable setting for testing
Selecting the release criteria after careful deliberation
Applying automated testing in areas that are considered high-risk to fasten the process and save money
Giving enough time to each process
Create a dedicated team for testing
Quality Assurance Process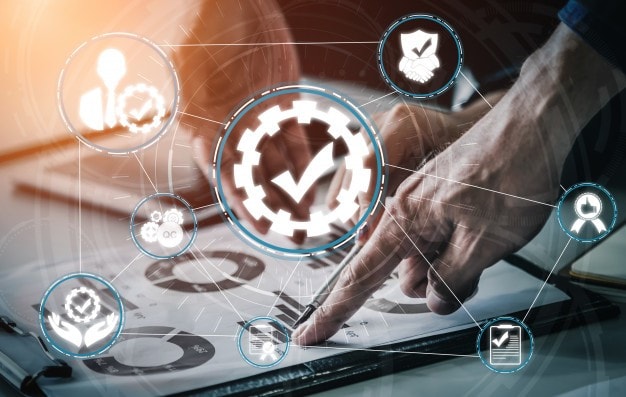 Quality assurance has a defined cycle where the steps are repeated at regular intervals. It ensures that the process is being evaluated and improved periodically. Take the following steps for quality assurance-
Planning – Think about what you want to achieve and take it as a base to create a quality assurance program. The customers are the lifeblood of a business and think in deference to their wishes. Hash out the details and set the standards. Now establish the objectives of the process so that the organization can deliver an end product that will boast high quality
Doing – This step of the QA process deals with developing and testing the processes and making the necessary changes if required
Monitoring – This stage of the QA process deals with monitoring the processes and making viable modifications so that they can meet the set objectives.
Act – This stage of the QA system deals with implementing actions to achieve the necessary improvement in the processes
Quality Assurance in Software
The software quality assurance focuses on patterns to improve development cycles. It is essential as the developers can avoid errors and save expenses as well as time. The functions of the QA system in the software are as follows-
Technology transfer – Helps in getting a product design document that is later approved, checked, and distributed
Validation – An essential function of the QA system is preparing a validation plan for the system by accepting the test criteria for validating the process and product.
Documentation – The function of documentation involves archiving and distribution of documents
Assuring quality – An essential feature of QA is assuring the quality of products so that they can satisfy the end customers
Quality improvement – To maintain set standards it is essential to pay attention to quality improvements and upgrade the products at regular intervals
Throughout the years, software development methodologies have been crafted to maximize work efficiency while utilizing SQA – such as Waterfall, Agile, and Scrum. Each process has a unique purpose to reach desired outcomes quickly and effectively.
Software Quality Assurance Tools (SQA Tools)
Quality assurance and software testing go hand in hand. Testing prior to launch is important to maintain software quality. It helps save time, energy, and money while ensuring a polished result. With an array of tools available for automation and orchestration, developers are empowered with the resources necessary to ensure that Software assurance quality objectives are met.
Crafted to support a wide range of software programs, including C#, Java and Python, Selenium is an open source testing tool that caters to all your automation needs.
For a high-speed work environment, Jenkins is the perfect open source program. Not only does it allow developers and QA staff to instantly run tests on their code, but it also automates countless tasks associated with constructing and assessing software. This makes Jenkins an exceptional tool for any organization looking to streamline their workflow!
Postman is the ideal testing tool for web applications and APIs, with support for Swagger and RAML formatting. Plus, it's available on Mac, Windows and Linux platforms! With this amazing automation feature you can run tests quickly while increasing productivity in your team projects.
Pros and Cons of QA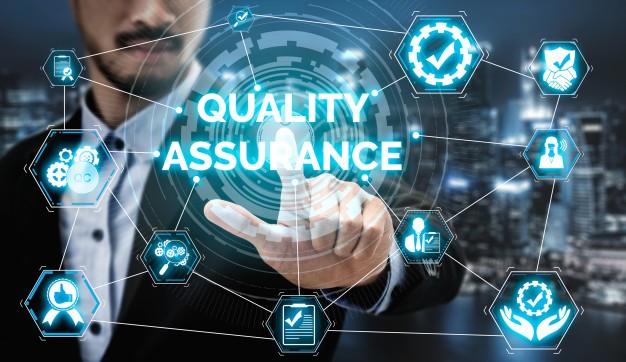 A quality management system helps to meet the demands and expectations of the customer. Quality assurance QA ensures less wastage and fewer reworking of any defective product as the standards are checked at every stage. It helps to fix issues before they become larger and ensure quality in the manufacturing processes.
The quality improvement process results in lower costs for the organization. Increased ownership by workers results in better employee motivation. It minimizes micromanaging. High-quality products are the result of the quality management systems of QA. It ensures being more competitive in the consumer market The products that have undergone the QA process have a higher chance of surviving and thriving in the market.
Quality assurance ensures quality products and services that add credibility to an organization. This helps to enhance the brand image in the eyes of the customers as well as potential investors. Quality assurance encourages collaboration between the manager and workers hence it removes barriers between the two levels Some of the disadvantages of the quality assurance system revolve around the implementation of the QA system requires that the employees get extensive training. For this, they will have to skip work, and this can reduce worker output. The extra training in the quality system means additional expense for the company. The concept of using a quality assurance specialist requires total support from the workers who may fear change and show resistance to the idea
Quality Assurance vs. Quality Control
Quality Assurance and Quality Control – both play an integral role in guaranteeing product quality, though they differ significantly. QA involves a proactive approach to risk management by preventing errors during production. Conversely, QC takes place after the service or good has been produced; it is centered on testing output for defects.
Quality Assurance vs. Testing
Quality Assurance and Testing are two distinct activities – while QA centers around establishing and following processes, testing is concerned with the practical application of a product to locate any flaws. Quality Assurance (QA) establishes the criteria for assessing if a product satisfies its intended business objectives. Testing then initiates the detailed process of verifying that a product works correctly and detecting any problems.
Conclusion!
The quality assurance process intends to avoid any problems by fulfilling all the quality requirements. It includes procedural and administrative activities for error prevention.
The system is in place to boost the credibility of an organization, increase customer confidence and beat the competition in the market.
Quality assurance is a process-driven approach whose goal is to track and resolve deficiencies before the release of the product.
Liked this post? Check out these detailed articles on
Topic of Marketing
Alternatively, check out the Marketing91 Academy, which provides you access to 10+ marketing courses and 100s of Case studies.