Offline marketing is used to refer to that type of marketing strategy in which the advertisement of a product is done via offline channels like television tv and radio commercials, radio ads, billboards, newspapers, flyers, etc. While doing offline marketing no online platform is taken into consideration.
Offline marketing is a more intimate connection with potential customers, providing unmatched opportunities to increase your brand recognition and customer base. Offline marketing methods compromise several methods and thus the advertiser has got plenty of options to choose from.  People usually see various kinds of advertisements in the newspapers or television these are all a part of offline marketing. This advertisement can be directly or in the form of a partnership project.
What is Offline Marketing?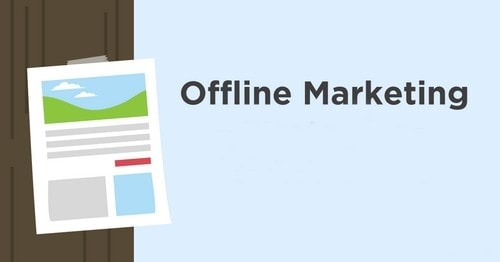 Offline marketing is the art of marketing and advertising through mediums that are not located online. These platforms could include radio, television, billboards, or print media to name just a few. By utilizing these methods and reaching large audiences in an offline setting, companies can increase brand awareness and their chances of achieving greater success with their campaigns!
Offline marketing ideas bring an invaluable advantage to businesses, as it expands beyond the boundaries of online marketing channels and reaches out to prospects who may not spend time on the web. An all-encompassing marketing plan should always involve both online and offline methods in addition to its digital presence for optimal reach and efficiency. While offline revolves around traditional channels, online efforts do effective search engine optimization as well as promotion on social media platforms, and hence their combination offers some of the best marketing strategies.
Offline Marketing Examples
As a local business owner, you can deploy offline strategies to get the word out about your shop. Examples of these include newspaper advertisements, distributing flyers, and hosting events such as in-store demonstrations. Expanding on this idea could create an incredible opportunity for success!
Even if you're a small business with limited resources, offline marketing is still an amazing way to gain new customers. Try out strategies such as posting flyers in busy places, airing radio ads, or giving out your business cards!
For those with a larger budget, offline advertising offers numerous benefits. Sponsoring a popular sports team, printing brochures/flyers for distribution, or using traditional television commercials are all effective ways to reach an even broader audience.
What are the types of Offline Marketing?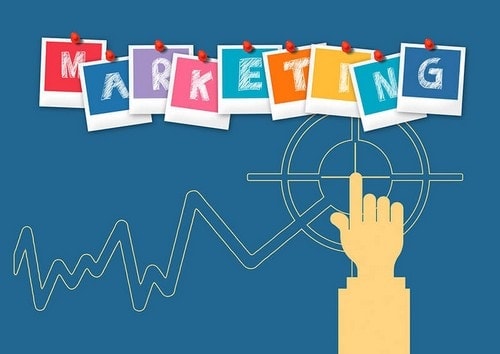 1) Print Ads –
For the maximum reach of your target audience, print advertising is one of the best offline marketing tactics. Many people don't spend much time on the Internet, and sticking to more traditional marketing methods such as newspapers and magazines will help ensure you're reaching them too!
2) Billboards –
Consider billboards as a magnified version of print ads. Not only do they provide more visibility, but also let you use visuals that are too large to be featured in any newspaper or magazine ad.
3) Direct Mail –
Direct mail marketing is a great offline marketing strategy to reach your ideal audience and draw attention to your brand. Whether you use fliers, postcards, catalogs, or even personal letters, these tools can be used to remind customers of your business and inspire them to make their next purchase. It's an effective strategy that pays off quickly!
4) Events –
Attending conventions, conferences, or trade shows can be one of the effective offline marketing techniques to introduce your services and products in person. Not only will you get the opportunity to promote yourself and your organization directly, but it also provides the marketing team with a great chance for networking with prospective customers face-to-face.
5) Radio & TV Ads –
Unlike print ads, these offline marketing efforts offer a much more engaging encounter. Plus, you can tailor your message to different audiences and form an emotional relationship with them!
What is the need for offline marketing?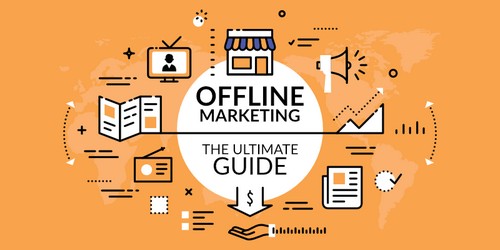 Now in a world where digital marketing platforms have been ruling this era the very first question that comes to mind is what is the need for offline marketing campaigns when the majority of the people have access to online and social media already? The answer lies in the question itself! This is because the 'majority' of the demographics have access to online media but not 'everyone'!
According to recent stats, it has been found that only 48% of the total population is actively using the internet in some way or the other rest are still deprived of the internet.
The majority of this section that does not use the internet belongs to either the rural or backward areas or poor sectors, etc. Now since companies have to target their customers in mass they simply can't rely on the internet for advertising. But with the help of offline marketing, they can reach out to people who are far from the reach of the internet.
Even if someone has no television and does not read the newspaper, still they can come in contact with an advertisement via hoarding or billboards and radio broadcasts. Thus the need for offline marketing can never be replaced with an online platform.
Thus even though it appears like the arrival of the internet would bring an end the advertising through print media, it does not seem to come true in the near future whatsoever.
Also according to one recent research that was conducted by Google, it was found out that many people get aware of the product or the brand by first knowing about it through the offline method like the newspaper, radio, and television and then going to online sites to search for the products.
Therefore offline marketing is very essential for companies and businesses to increase the popularity of their brand and hence increase the sales of their products.
Offline Marketing Strategies
Offline strategies are a smart way to reach target audiences and grow your business! Utilize various offline media channels such as radio, television, and print media among others – get the word out there about your enterprise and watch it soar. Some of the strategies that might help you in the process are-
Using loyalty programs – Strengthen your relationship with customers and spark their return visits by introducing loyalty programs! Whether it be discounts or rewards for repeat purchases, these incentives will attract shoppers to come back and shop again. Show them you appreciate their patronage as they use the benefits of a loyalty program to make more purchases.
Networking – By taking advantage of offline networking opportunities, you can build relationships with potential customers that may be interested in what your business offers. Going to local events and fairs is a great way to get seen and meet people who could become returning clients. Networking allows you to make valuable connections outside the digital world which will expand your customer base like never before!
Direct Mail – Traditional, or "snail mail", is one of the most effective mediums for offline marketing campaigns. Savvy marketers can purchase mailing lists tailored to their product offering based on demographic data that targets people who have a higher propensity to buy their products.
Discount Pricing – Companies can employ coupons to direct customers straight to their website. Grocery stores, department stores, and countless other businesses regularly advertise discounted rates of their products or services in local newspapers and advertising inserts. Taking advantage of these coupons is a great way for consumers to save on the items they need!
Unique Ways Companies Have Used Offline Marketing
McDonald's has elevated off-line advertising with their innovative "Monopoly" game. Every year, they reimagine the board by featuring cities and other geographical landmarks. This exciting campaign allows them to reach customers from around the world who have a chance at winning incredible prizes that are dispersed throughout!
Ford's innovative program, "Drive 4 UR School" helps to generate funds for local schools and provides a unique opportunity of giving back. The school logo is featured on the donation forms that are then distributed throughout businesses in the community. This creative endeavor serves as an effective way to support and benefit your neighborhood school!
Over the years Coca-Cola has utilized an offline marketing strategy by sponsoring the Olympic Games. Everywhere you looked during the Olympics – be it on television or in ads – Coke's iconic red logo was right next to those iconic rings we all recognize and love.
Is Offline Marketing Outdated?
Although digital marketing is the current trend, traditional offline media tactics are still one of the optimal choices for companies wishing to communicate with their target market. Don't let its old-fashioned reputation fool you: Offline advertising can be incredibly successful in this day and age!
Offline marketing can provide businesses with benefits that they wouldn't get from other digital advertising methods. It offers a more direct way to reach potential customers, allowing businesses to create relationships with their target audience that online tactics can't replicate.
It is a valuable tool for creating positive and lasting impressions with customers, as it offers them the chance to experience products and brands in real life. This allows businesses to establish stronger connections through interactive marketing experiences that are more difficult to achieve via digital tactics.
By providing customers with these immersive experiences, companies can create brand awareness and build loyalty by leaving a memorable mark on their consumer base. Also, when offline and online marketing strategies combine, they become more effective in optimizing conversions.
What are the advantages of offline marketing?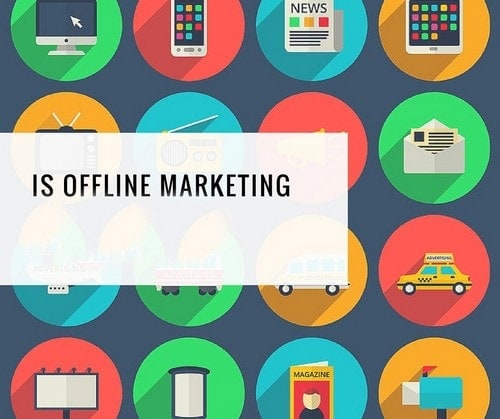 With an offline marketing campaign, it becomes easy to convert the customers into potential buyers as they get to see that same ad in many different ways on print media like the newspaper, television and even hear about it on the radio.  This way it brings out the maximum possibility to increase one's customer base.
It makes the business more tangible as a result of which the customers actually get to have a look at the products in person and not just virtually on the website.
With the help of offline marketing, not just the new generation but also the older generation of customers can be reached. Mostly the internet is being used by people who belong to the new generation but there are still many old people who belong to the older generation and they too can be potential buyers.
There are plenty of ways to communicate with your customers so that the companies can advertise it even more. So even if the customers don't read the newspaper they still come across the ad on television. If they don't also watch television, there is still radio for that. And if the consumer is devoid of all of these, he or she will surely come across one of the many hoardings advertising that product.
What are the disadvantages of offline marketing?
The method of offline marketing costs a lot. This is because, in the offline mode, one simply has to advertise on one platform but many. They have to advertise on television, radio, and print media and through billboards. All of this will require investing a lot of money. Thus the cost of advertising in offline marketing is a lot.
The other disadvantage is that this process is very time-consuming. one needs to invest a lot of time in making and then printing it in the newspaper. Also advertising on radio or television to are a time-consuming process. While online marketing strategies can quickly start showing results,].
Also, it is difficult to track the outcomes of offline marketing. Since in offline marketing no software is used to track and monitor the behaviors of the consumers it becomes a little difficult to understand how many customers are really interested in the product and how many are not.
And although with the help of offline marketing, one gets to reach people who do not have access to the internet, still the reachability of offline marketing is limited to some extent. This is because the money factor comes in between. If there is a big company then they will invest more money and thus will advertise more but if there is a small company that can't afford to invest a lot may not be able to reach out to many people.
Conclusion
Thus offline marketing still holds an important position in the advertising industry. No matter how dominating the internet can be, one simply can't ignore the benefits of offline marketing as it helps a lot in increasing sales.
Offline marketing is used by all kinds of businesses be they commercial or non-commercial. The products are advertised globally without the use of any internet or social media platform. Now since there is so much that can be done in offline marketing, companies need to make a proper stagy in which they will be advertising their products so that more and more people can get aware of it.
If one fails to make proper planning before using the offline method of marketing, it may cause some adverse effects on the products and the brand value. It is quite useful because not all kinds of businesses can have their own online website. Many businesses are there that still persist without online support. Now for a business like this to survive the competitive market, the offline method becomes quite helpful.
Liked this post? Check out these detailed articles on
Topic of Marketing
Alternatively, check out the Marketing91 Academy, which provides you access to 10+ marketing courses and 100s of Case studies.