Have you ever thought about how you build relationships with others? Was it easy for you to make new friends at your new job, or it was a nasty experience? Do you like sharing your feelings with new people or you hold your feelings till you do not develop a deeper relationship? Or do you find it difficult to put across your thoughts? Then would not it be fantastic if you could understand why you behave in this way, or why you face such things! – Transaction Analysis is a theory that can offer you the most exact explanation for understanding your attitude or other individuals in different social situations. Transactional analysis is a psychoanalytic process under which personal behaviour is studied.
It talks about everything related to one's actions and beliefs.
This theory was developed by Dr Eric Berne, who defined three ego states of every person to determine personal growth and changes. Personal behaviour is better understood through transactional analysis theory to solve any emotional problems.
The transactional analysis examines the transaction which covers – "I do something to you, and you do something back to me".
According to Dr Berne, an individual act or behaves as if there is more than one person inside them. The transactional analysis theory explains this query of different kinds of behaviour expressed by an individual in real-time situations.
This theory is widely used in psychotherapies and for education purposes. One of the most accessible theories of modern psychology is transactional analysis theory.
Dr Berne got inspiration from Sigmund Freud's theory on human psychology (explained in the next section).
Every individual's approach towards relationships and interactions can be well understood through transactional analysis theory.
Let's look at the theory of Sigmund Freud and what were the observations that Dr Berne added into that to develop Transactional analysis theory.
Theory of Sigmund Freud: Personality Theory before Transactional Analysis
There were several theories on personal behaviour before Dr Eric Berne gave his transactional analysis theory.
The most convincing and valid theory was given by Sigmund Freud, which inspired Dr Eric Berne and laid the foundation of Transactional analysis.
According to Sigmund Freud, there are three components of personality – Id, Ego, and Superego. To achieve prime mental health and stability, one needs to balance these three components.
Id deals with the part of the mind that manifests innate instinctive impulses and primary processes. Id talks about meeting the basic needs.
The ego comprises the dealings that an individual does with reality.
The Superego phase is associated with adding morals and judgments about right and wrong.
Freud stated that Id works on the irrational or emotional part of the mind; the ego works on the rational side, whereas the superego works on the moral side.
From this theory, Dr Berne developed his transactional analysis that we will understand in the next section-
Three ego states of a person in Transactional Analysis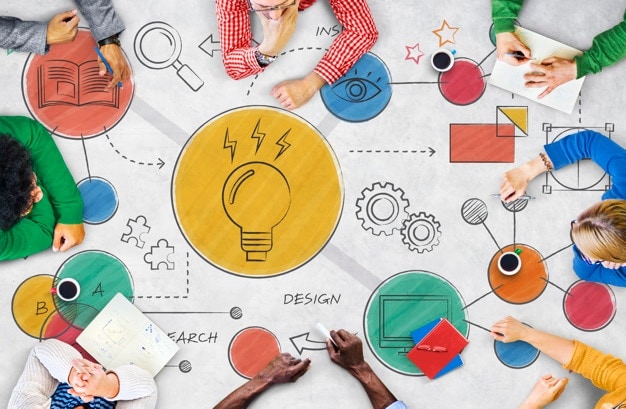 According to Dr Berne, when two persons encounter there occurs a transaction stimulus (when first-person speaks) and transaction response (when the second person reacts). First-person who sends stimulus is known as an agent, whereas the second person who responds is known as the respondent.
Dr Berne said that there lies an ego state which is the way we experience our world. We understand and relate to each other through this ego state.
According to Dr Berne, there are three ego states – Parent, Child, and Adult. These ego states will define how we feel, think, and behave. Let's have a look at them one by one –
1. Parent ego state in Transactional Analysis: "Taught Concept of Life"–
As the name suggests, in the parent ego state, we think, feel, and behave as a parent. Here we copy the same thing that our parents did to us in the past.
Directly speaking, we try to repeat our parent's actions when we are in this state. The events recorded in the first five years of an individual's life are replayed when the person is in the parent ego state. What happens is these recordings are not analyzed when suckled in our brain; hence our brain doesn't question them.
Some examples of the external events recorded are –
"Do not talk to strangers."
"Wash your hands before you eat."
"Respect your elders."
This is the way our parents, teachers, and elders conditioned us when we were young. We repeat these things or to say we repeat these recordings when we are in parent ego state. Yes, these can be changed, but it's easier said than done.
Two-parent ego states are also there-
Nurturing Parents- those who say that you can be anything you want to be
Critical Parents- those who say things like 'do not talk to strangers'.
2. Child ego state in Transactional Analysis: "Felt Concept of Life"
In this ego state, one playback the behaviour that was recorded when one was a child.
Both parent and child ego states are related to the past; hence trouble in an individual's relationship occurs. The excitement that we felt as a child is an example of the behavioural recording that we show in the Child ego state.
The experience recordings are of internal events, whereas in parent ego state the recordings are of external events.
Mainly emotions and feelings are recorded in our brain as a child, and those are repeated when we are in the same ego state. The internal events recorded as a child are linked to the external events observed as a child.
When a child observes something, it experiences a feeling or emotion. This emotion is an internal event. Here are some examples of internal events recorded as a child –
I feel excited about festivals.
I feel happy when someone gifts me something.
I get scared when I see dogs.
These are the feelings and emotions that a child goes through in its childhood. We repeat the same feeling and emotions when we get into the Child ego state. Yes, just like the parent ego state these feelings can also be changed, but that's not easy.
3. Adult ego state in Transactional Analysis: "Learned Concept of Life"
This is the only ego state that is entirely based on our past. Here in this state, we think and determine the actions for ourselves. This ego state deal with the reality based on the information we possess.
It won't be wrong to call it the processing centre as it is not entirely based on our past.  The stimulus that occurs in this ego state is based on past experiences. Under this ego state, we make decisions through reasoning by computing the information.
For example, – If one would ask you to cook the food, you will tell the recipe from the adult ego state. It is a more mature ego state where we are in a position to take our decision by reasoning.
The data that is stored in the Parent ego state is validated in this ego state, and the person can reason the information and act accordingly.
So, these were the ego states described by Dr Berne. Let us now understand how we communicate with each other and what the role of stroke in this is –
How do we communicate as per Transactional Analysis
Communication between two people can occur only if one of them sends a stimulus.
This stimulus is known as the stroke. According to Dr Berne, we all are seeking for a stroke from others. We all want to be stroked. This stroke can be as simple as a "Hi" or a handshake.
Strokes can be positive (firm handshake) as well as negative (get stuffed), they can be conditional (I will cherish you when you gift me something) as well as non-conditional (I love you). Well, worst of these is no-stroke; according to Dr Berne, it is always better to be stroked than not being stroked.
Transactional analysis is based on strokes. A transaction is nothing but the exchange of strokes. When we exchange strokes, we communicate. Here are the transactions that we use while communicating –
Different Transactions in Communications
1. Complementary transactions

In complementary transactions, a person sends a stimulus from an ego state and expects a response from a complementary ego state. The combination of the complementary ego states can be anything – child to child, parent to parent, adult to adult, parent to child, and so on. It depends on the stimulus that we send.
For example, –From a parent's ego state you asked someone to touch their elder's feet, now the person from his/her child's ego state will obey and touch their elder's feet.
When the transaction is between two adult ego states, people use their decision-making ability while talking. For example –You said from your adult ego state – It's pleasant weather, let's go out. The person responds from his/her adult ego state – Yes, it's sunny outside we'll have a great time.
2. Crossed Transactions 
In this transaction, a person sends a stimulus from an ego state, but the response is received from an opposite ego state. If the stimulus is from the Parent ego state and a response from the child ego state is expected, but the second person responds in the Parent ego state, which raises the confusion.
According to Berne, the conversation will not last long in a crossed transaction as the person does not get expected responses.
For example, –You asked someone to touch their elder's feet from your parent ego state. The person responds from his/her parent ego state – Don't be so rude. This is an unexpected response.
3. Ulterior Transactions 
According to Dr Berne, communication between two people occurs on two levels – social and psychological.
On the social level, we say something whereas, on the psychological level, we mean something. When what we say and what we mean are different ulterior transaction happens.
Sarcasm is a perfect example of an ulterior transaction.
Now, the time has come to understand how modern psychology uses this theory –
Modern Usage of Transactional Analysis

Modern-day psychology is very much dependent on this theory.
When a person goes through therapy, the therapist focuses on strengthening the adult ego state of the person.
Moreover, the transactional analysis theory is used for education and research purposes as well. A theory that was criticized in the beginning is now widely accepted.
It plays a pivotal role as a-
Theory of personality
Model of Communication
Study of repetitive patterns of behaviour
In the contemporary world, TA is beneficial in improving your sales, and you can use it adeptly to ensure favourable outcomes. Let us understand that as well-
Use of Transaction Analysis in improving Sales
At the point when you apply transaction analysis in your selling strategy, you need to understand that 70% of your selling should originate from the Nurturing Parent. – And the other 30% of selling might originate from the people with Adult Ego State.
Here, you need to understand that zero per cent selling originates from Critical Parent or the Child.
The primary concern you have to remember all through the business cycle is "nurturing is the key'. Notwithstanding, in your interactions with leads and clients, you likewise need to utilize some Adult when it's suitable.
You ought to never, at any point, originate your thoughts and interactions from the Critical Parent or Child ego state. It'd be beneficial to utilize your Nurturing Parent abilities to get prospects up and empower them to make progress.
Final words!
So, this was all about transactional analysis. Dr Berne's theory makes it easy to understand how a person behaves and responds. The ego state of a person determines how the person sends a stimulus or responds.
Transactional analysis has made the comprehension of an individual's behaviour easier.
Incorporating the right strategies as suggested will be instrumental in empowering you to establish bonding and rapport by nurturing the relationship with the people you are interacting with.
It will let you find the underlying elements of your leads' pain-point that you can resolve by using your Nurturing Parent ego state, and boost your sales.
Have you got the answers to why you behave in a particular way, or why people react in a specific manner with you?
How practical do you find the theories of transactional analysis in real life?
Do you have also have some instances from your life that you would like to share here for emphasizing the significance of TA in human personal as well as professional lives? Then feel free to update us with your perceptions and experiences in the comment section below.