In a time where 50 hour work weeks, working from home, and working with multiple screens have become commonplace, it's needless to say that many job positions and careers are transforming. With societal trends and changes in the economy, expectations and responsibilities in the workplace change as well, and the fields of marketing and public relations are shifting, too.
Due to advances in the fields of technology and communication, it's not surprising that roles in areas that rely heavily on B2B and B2C communication have shifted and grown as a result. Marketing and public relations are two overlapping areas that have responded to these changes.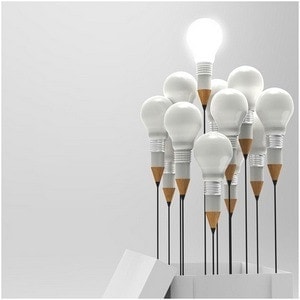 Dual Roles
So, what's the difference between marketing and public relations? Though the two are separate departments, job roles in these areas both usually deal with customers, client studies, and customer satisfaction. Due to the close relationships marketing and PR foster with clients, the two areas could be thought of as one unit centering on the same customer information, each covering their different specialities.
Not only is it possible to share tasks and goals between marketing and PR departments, it may be becoming increasingly  necessary. Because many of the functions of each are similar or at least highly interrelated, some data may become lost or go unaccounted for without communication between departments. Joint meetings and task lists may be other ways for PR and marketing to work together.
It's important that marketing and PR not only account for gaps in communication inside the company, but it's also recommended that these two departments present a united face to customers. Because their end goals are so related, both departments need to be on the same page in order to -optimize the business's relationship to current clients as well as initiatives intended for the overall client base.
Many Hats
Many marketing and public relations professionals are finding themselves taking on amorphous roles with diverse daily tasks. Marketers take on customer service and public relations. Public relations specialists are finding themselves becoming marketing mavens and strategizing on ways to increase sales.
It's true that for these areas, the lines of responsibility have become blurred, and in some places have disappeared altogether. Due to the nature of each, marketing and public relations are often the same department in some companies, wherein marketers compile and send out news, press releases, product updates and so on. Public relations professionals may find themselves conducting customer service calls or collecting testimonials in a manner that primes future clients for retention or advocacy.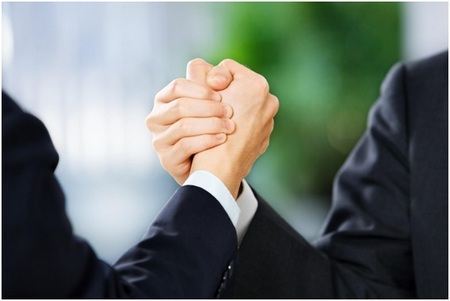 Office Synergy
Marketing and PR can certainly work together to better reach an intended audience. Marketers analyze data corresponding to weekly events. Public relations specialists speak directly to customers. The former has information on client reactions, while the latter initiates contact or interactions.
In a sense, marketing and PR form two halves of a whole when it comes to customer information. Marketers have access to information like analytics, weekly web leads, click-through-rate and the like, while public relations employees craft communications via email blasts. Both groups are assigned to monitoring and using social media platforms.
Because marketers and PR professionals already work in many of the same areas, it makes sense that their work could be done cooperatively. In the age of information where technology and opinion are often intertwined, marketing and PR need to share data and coordinate on team vision to speak to clients and potential customers.
Topic of Marketing
Alternatively, check out the Marketing91 Academy, which provides you access to 10+ marketing courses and 100s of Case studies.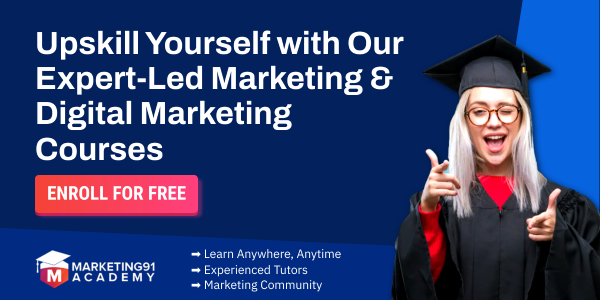 Liked this post? Check out these detailed articles on