Business to business is a type of business model in which a business makes products or services for another business instead of an individual consumer or end-user. Most of the transactions at the wholesale levels are B2B while retail level transactions are B2C. Different SaaS products are examples of B2B in which businesses make products for their business clients or business customers.
In simple words, it refers to the transaction between one business and another. It takes place in a supply chain when company A purchases raw materials from another company B for channelizing its manufacturing process. So it is a transaction between a manufacturer and a wholesaler or between a wholesaler and a retailer during supply and procurement exchanges.
What is Business to Business?
Definition: Business to business is defined as a type of business model in which companies or businesses offer products or services to other businesses, companies, or enterprises. B2B and B2C models are quite different because, in B2C models, there occurs selling of products and services to individual customers.
You must have noticed many B2B businesses involved in offering raw materials, services, finished parts, or consultations demanded by other businesses, means services or products or one business help other businesses to function, grow and make profits. You might also see such business models in the auto industry, housekeeping, property management, industrial cleanup companies, etc.
All in all, it refers to trade between two companies rather than between a company and a single customer. The majority of wholesale transactions are business-to-business, whereas most retail transactions are business-to-consumer (B2C).
Understanding Business-to-Business (B2B)
Business-to-business practices are quite prevalent in a typical supply chain. There are so many companies whose functioning is based upon the purchase of components and products like raw materials or components from other companies.
This interaction helps businesses in making the finished products that can finally be sold to the end-users via b2c business models. In the same way, when b2b communication takes place, employees of different companies communicate with each other via different communication channels. Company purchasing agent of one company communicating with a sales team member of another company can be one such example of b2c communication.
1. Recognizing Business-to-Business Relationships
Because companies are more likely to acquire higher-priced goods and services and purchase more of them than consumers, the dollar value of business-to-business interactions is much larger than business-to-consumer transactions.
A bicycle company, for example, will buy a truckload of bicycle tires, while a coffee company will acquire a big, industrial bean grinder. Compare that to what a bicycle fanatic or a coffee connoisseur would buy.
2. Business-to-Business Doesn't Exclude Business-to-Consumer
The term "business-to-business" does not exclude "business-to-consumer" transactions.
A company that sells to companies can also sell to consumers directly. A bead maker who sells bulk beads to costume jewelry manufacturers may also package them in smaller numbers and offer them to crafters at craft stores.
A phone maker can sell in bulk to businesses or individuals to individuals who purchase online or at an office supply store. Individuals can be counseled one-on-one or in groups by a company that provides health and wellness consulting to businesses.
3. It's About the Customer, Not the Transaction Size
While business-to-business transactions are frequently associated with high costs and volumes, they can also take place on a much smaller scale when one small firm sells products or services to another small business. The participants — two businesses rather than a business and a customer – are the distinguishing feature of business-to-business trade.
What is B2B Marketing?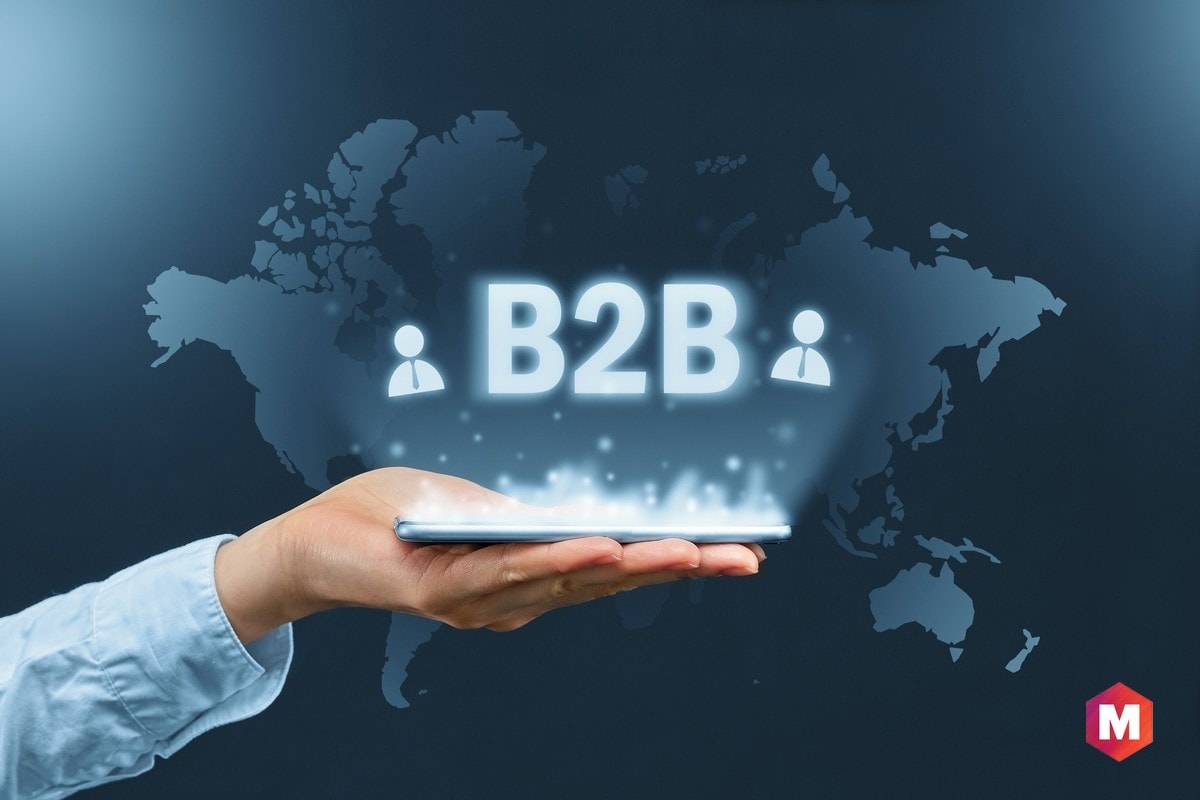 B2B marketing is used by a B2B business for promoting a product or service that another business might use. From using powerful company websites and digital marketing to using Search Engine Optimization and Social Media Marketing, you can promote your own business to other businesses on the web that can use your product or service using B2B marketing.
To be effective, business-to-business marketing campaigns need to be connection and conversion-driven. Account management professionals at a corporation are responsible for establishing commercial client connections in such transactions. For effective transactions, business-to-business contacts must also be cultivated, generally through professional meetings prior to sales.
Traditional marketing techniques can also assist organizations in connecting with their clientele. This endeavor is aided by trade periodicals, which provide firms with chances to advertise in print and online. The participation of a company at conferences and trade exhibitions raises awareness of the products and services it offers to other companies.
Business-to-Business Selling
Selling to a company differs from selling to a single customer. The following are some key sales and marketing distinctions for business-to-business transactions:
Responding to a buyer's call for bids may require you to participate in a bidding process.
This is comparable to asking multiple vehicle dealers to submit their best price on a specific make and model when it comes to business-to-consumer transactions.
Depending on how the purchasing organization operates and the size and nature of the order, the decision-making process for a purchase might take days, weeks, or months.
It may be necessary to request a product prototype or customization in some cases.
B2B E-commerce
Websites allow potential customers to learn more about a company's products and services and make contact. Businesses can browse items and services on online product and supplier exchange websites and commence procurement using e-procurement interfaces. Specialized internet directories provide information on specific sectors, companies, and the general public.
Models of Business-to-Business
1. B2B Vertical Model
In general, vertical B2B is focused on manufacturing or business. Upstream and downstream are the two directions in which it may be split. Upstream suppliers, such as manufacturers, can have a supply connection with producers or commercial retailers, and the two can develop a sales partnership. Dell, for example, collaborates with upstream integrated circuit microchips and computer printed circuit board providers (PCBs).
A vertical B2B website might resemble an online store for a company. The firm may market its products more effectively, efficiently, and fully through the website, which enhances transactions by assisting customers in understanding their items. Alternatively, the website might be designed for business, with the seller promoting and expanding transactions in a user-friendly manner.
2. B2B Horizontal Model
The transaction pattern for the intermediate trade market is horizontal B2B. It brings comparable transactions from diverse sectors together in one area by providing a trading opportunity for the buyer and seller, which often involves organizations that do not own or sell the items.
It's just an internet marketplace that connects merchants and buyers. Buyers may readily access information about the vendors and essential information about the items on the better platforms' websites.
B2B2C
B2B2C is associated with "business-to-business-to-consumer" and it is used for extending the business-to-business model to incorporate e-commerce for the consumers or end-users as well.
It refers to mutually beneficial relationships taking place between suppliers of goods and services and online retailers. B2B2C lets manufacturers connect with their end customers to understand and serve them better.
Examples of Business-to-Business (B2B)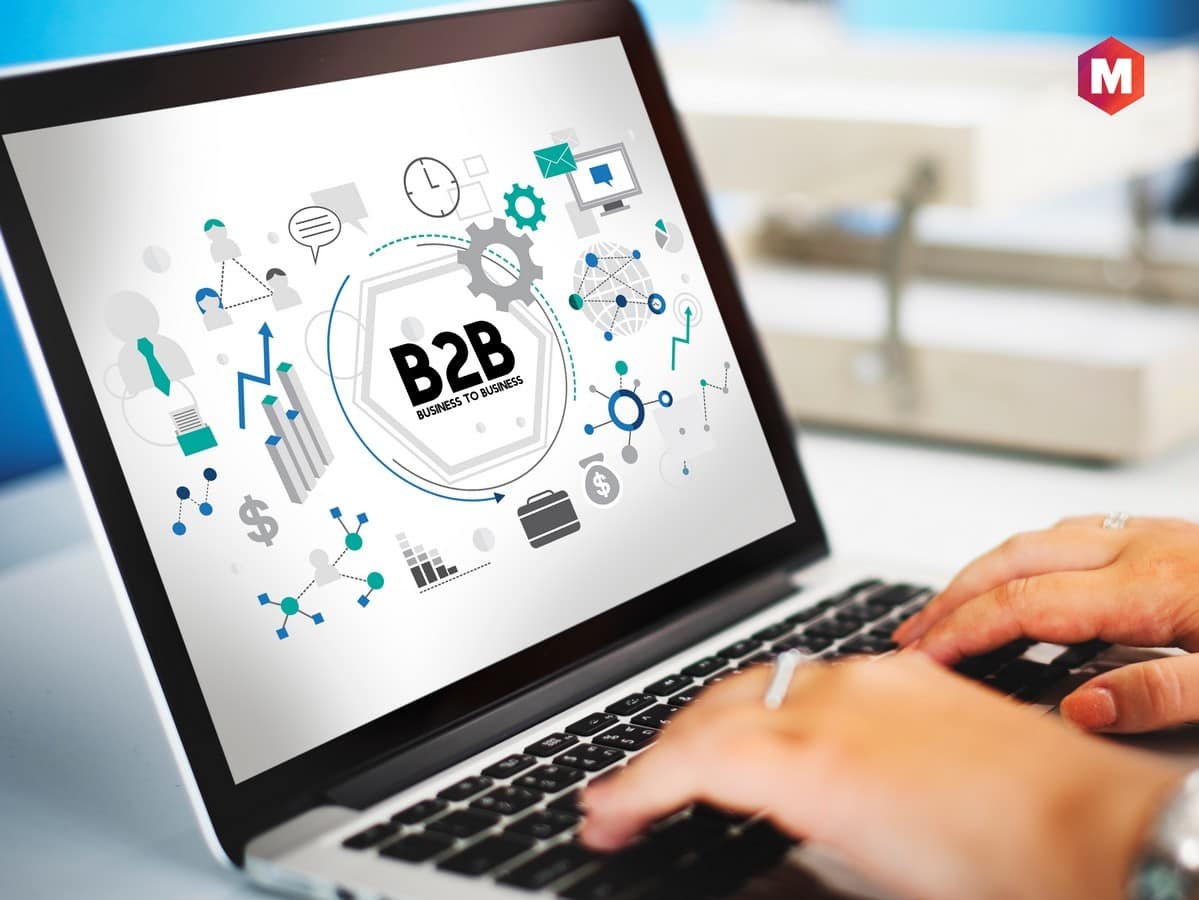 For manufacturing companies, business-to-business transactions and huge corporate accounts are usual. Samsung, for example, is one of Apple's most important suppliers in the iPhone's manufacture. Apple also has business-to-business agreements with Intel, Panasonic, and Micron Technology.
The car sector relies heavily on B2B transactions. Many vehicle components are produced independently, and automakers acquire them to build cars. Tires, batteries, electronics, hoses, and door locks, for example, are often made by several firms and supplied directly to automakers.
Service providers also carry out B2B transactions. Property management, cleaning, and industrial cleanup companies, for example, frequently market their services to other businesses rather than individual consumers.
B2B Marketing Strategies
Start by determining your brand positioning
Then involve in identifying your target audience
Performing a competitive analysis
Exploring different marketing channels to use
B2B Email Marketing Best Practices
Marketers should write enticing subject lines
Then they should use one call-to-action (CTA) per email
Do segmenting of your email to reach the most relevant audiences
You need to make sure your email designs are responsive
You should not be afraid of the cold email
B2B Digital Marketing Strategies
Defining your target audience
Creating your website
Optimizing your digital presence on-page and off-page SEO
Running pay-per-click PPC advertising campaigns
Use B2B Content Marketing using content for buyer's journey
Use B2B Social Media Marketing
Conclusion!
In order for business-to-business transactions to be effective, participating firms must plan ahead, build relationships, and manage those relationships.
For B2B transactions to be productive and profitable, businesses must build long-term commercial relationships. Business to business interactions is usually handled by a company's account management department. The account management team ensures that the company's ties with other firms are well-maintained and that the company is seen as a force to be reckoned with.
Now, on the concluding note, it is clear that B2b businesses in contrast to business-to-consumer (B2C) and business-to-government (B2G) transactions are conducted between enterprises. Hence, b2b marketing is used by companies that sell products or services to other businesses or organizations.
What marketing strategies do you consider most effective for optimizing presence, lead generation, and conversion of B2B businesses?