Business-to-business is a type of business model in which a business makes products or services for another business instead of an individual consumer or end-user. Most of the transactions at the wholesale level are B2B while retail-level transactions are B2C. Different SaaS products are examples of B2B in which businesses make products for their business clients or business customers.
In simple words, it refers to the transaction between one business and another. It takes place in a supply chain when company A purchases raw materials from another company B for channelizing its manufacturing process. So it is a transaction between a manufacturer and a wholesaler or between a wholesaler and a retailer during supply and procurement exchanges.
What is Business to Business?
Business-to-business is a type of business transaction in which companies or businesses offer products or services to other businesses, companies, or enterprises. B2B and B2C models are quite different because, in B2C models, there occurs the selling of products and services to individual customers.
You must have noticed many B2B businesses involved in offering raw materials, services, finished parts, or consultations demanded by other businesses, which means services or products or one business helps other businesses to function, grow and make profits. You might also see such business models in the auto industry, housekeeping, property management, industrial cleanup companies, etc.
All in all, it refers to trade between two companies rather than between a company and a single customer. The majority of wholesale transactions are business-to-business, whereas most retail transactions are business-to-consumer (B2C).
Why is B2B Important?
The importance of B2B business processes is undeniable – every business must purchase necessary goods and services from other companies to thrive.
Whether it's the office furniture, computer hardware or software, or even food for their kitchen pantry; all are acquired through a company's suppliers.
Not only that but without reliable B2B providers, firms wouldn't be able to display signage on their buildings nor have access to rentable office space!
Role of B2B Businesses in Supply Chain
Business-to-business practices are quite prevalent in a typical supply chain. There are so many companies whose functioning is based upon the purchase of components and products like raw materials or components from other companies.
To gain insight into B2B companies' position in the supply chain, it is essential to examine all three economic sectors: primary, secondary, and tertiary.
1. Primary market: The primary market is exclusively B2B. Primary-sector companies are responsible for extracting or producing raw materials – for example, farmers or oil and gas companies.
2. Secondary market: The majority of the secondary market consists of B2B transactions. These companies specialize in taking raw materials from primary-market sources and using them to create unique products through manufacturing and assembly processes that add value to whatever they produce.
3. Tertiary market: The tertiary market encompasses a range of B2B and B2C models, offering products or services to both businesses and consumers alike. This makes it an invaluable resource for those in need of goods or services.
What is B2B Sales?
B2B sales involve selling products and services from one business to another. It differs from consumer-focused retail in that the sales process is typically more complex and involves negotiating larger deals with corporate customers.
A successful B2B sales team must have a deep understanding of their target market, the needs of potential buyers, and be able to craft tailored solutions that meet those needs. To do this, they must have a comprehensive sales process in place and be able to use it to research prospects, present tailored solutions, close deals, and build long-term relationships with clients.
Sales teams should also be familiar with specialized online directories such as ThomasNet or Manta, which allow them to identify potential customers quickly and easily. Additionally, they should develop specific marketing strategies and tactics that target their ideal customer profiles to capture leads and convert prospects into customers.
What are the Steps for Creating a B2B Sales Funnel?
1) Identify Your Target Market
Before building a B2B sales funnel, it's crucial to identify your target market. Understanding who your potential customers are and what they need will help you craft more effective sales and marketing strategies. This involves researching industry trends, identifying key decision-makers in your target businesses, and understanding their pain points and needs.
2) Generate High-Quality Leads
The next step in creating a B2B sales funnel is to generate high-quality leads. This involves using a combination of different marketing strategies, such as content marketing, email marketing, social media marketing, and SEO. These strategies help you attract potential customers, capture their interest, and encourage them to learn more about your products or services.
3) Nurture Your Leads
After generating leads, it's important to nurture them. This step involves building relationships with potential customers, providing them with valuable information, and addressing their concerns or objections. Effective lead nurturing can include email marketing, personalized content, and regular follow-up.
4) Convert Leads into Customers
Once you've nurtured your leads, the next step is to convert them into customers. This is where your sales team steps in, using their skills and expertise to close deals. This may involve conducting product demos, negotiating contracts, or engaging in other sales activities.
5) Retain and Grow Customer Relationships
The final step in the B2B sales funnel is to retain and grow customer relationships. Once a lead becomes a customer, it's important to continue providing them with excellent service and support. This can involve regular check-ins, providing ongoing education about your products or services, and upselling or cross-selling when appropriate.
What is B2B Marketing?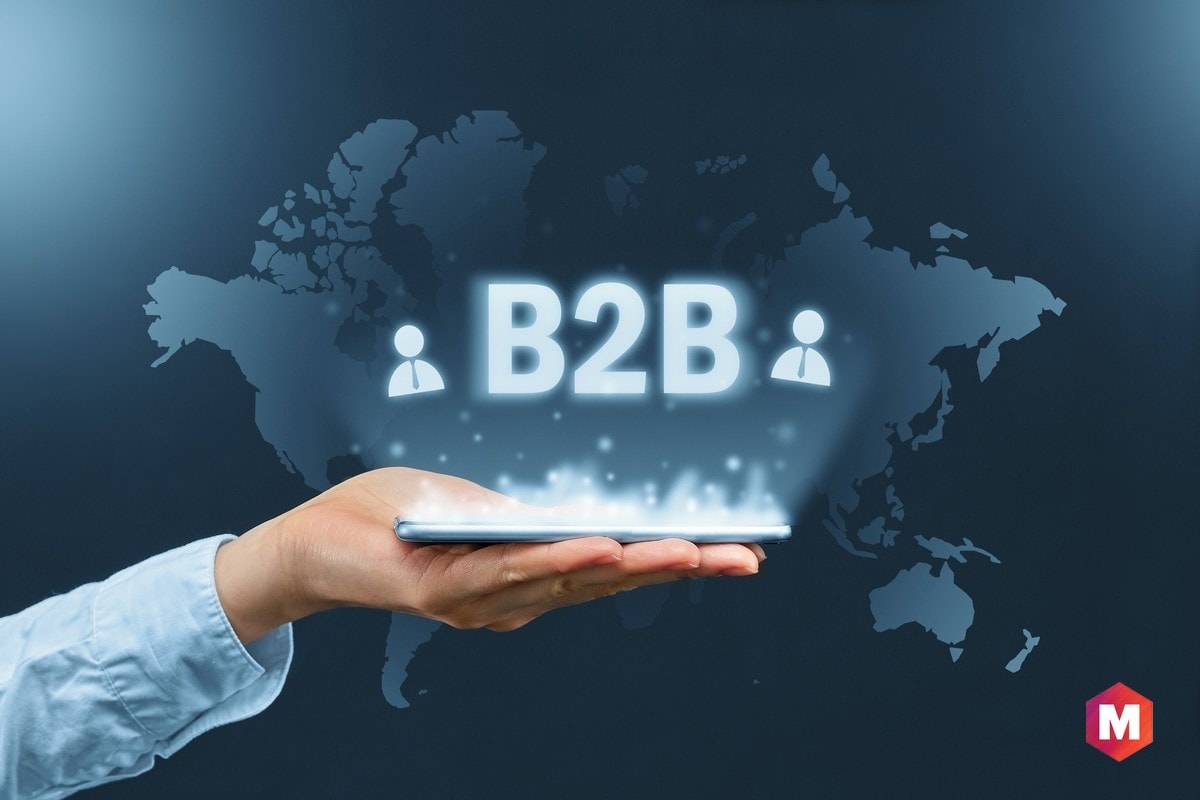 B2B marketing is used by a B2B business for promoting a product or service that another business might use. From using powerful company websites and digital marketing to using Search Engine Optimization and Social Media Marketing, you can promote your own business to other businesses on the web that can use your product or service using B2B marketing.
To be effective, business-to-business marketing campaigns need to be connection and conversion-driven. Account management professionals at a corporation are responsible for establishing commercial client connections in such transactions. For effective transactions, business-to-business contacts must also be cultivated, generally through professional meetings before sales.
Traditional marketing techniques can also assist organizations in connecting with their clientele. This endeavor is aided by trade periodicals, which provide firms with chances to advertise in print and online. The participation of a company at conferences and trade exhibitions raises awareness of the products and services it offers to other companies.
Types of B2B Companies
When it comes to B2B companies, many different types exist. These include:
1. Producers are the masterminds behind designing, creating, and manufacturing their products. They have a variety of options when it comes to making these items available to customers: they can choose to sell them directly through businesses or indirectly via retailers or resellers.
2. Retailers and resellers understand their customers' needs, offering convenience, a vast selection of products, and competitive prices. By purchasing goods from manufacturers to later resell them to their clients they create a perfect balance between quality and affordability.
3. Agencies and consultants can help businesses in a variety of ways, from providing advice to overseeing operations. Take an advertising agency as an example—they are responsible for handling the multimillion-dollar budget used by consumer brands to execute their marketing campaigns.
Business-to-Business B2B Selling
Selling to a company differs from selling to a single customer. The following are some key sales and marketing distinctions for business-to-business transactions:
Responding to a buyer's call for bids may require you to participate in a bidding process.
This is comparable to asking multiple vehicle dealers to submit their best price on a specific make and model when it comes to business-to-consumer transactions.
Depending on how the purchasing organization operates and the size and nature of the order, the decision-making process for a purchase might take days, weeks, or months.
It may be necessary to request a product prototype or customization in some cases.
B2B E-commerce
Websites allow potential customers to learn more about a company's products and services and make contact. Businesses can browse items and services on online product and supplier exchange websites and commence procurement using e-procurement interfaces. Specialized internet directories provide information on specific sectors, companies, and the general public.
Models of Business-to-Business
1. B2B Vertical Model
In general, vertical B2B is focused on manufacturing or business. Upstream and downstream are the two directions in which it may be split. Upstream suppliers, such as manufacturers, can have a supply connection with producers or commercial retailers, and the two can develop a sales partnership. Dell, for example, collaborates with upstream integrated circuit microchips and computer-printed circuit board providers (PCBs).
2. B2B Horizontal Model
The transaction pattern for the intermediate trade market is horizontal B2B. It brings comparable transactions from diverse sectors together in one area by providing a trading opportunity for the buyer and seller, which often involves organizations that do not own or sell the items.
What is B2B2C?
B2B2C is associated with "business-to-business-to-consumer" and it is used for extending the business-to-business model to incorporate e-commerce for the consumers or end-users as well.
What is the difference between B2B and B2C?
Business to Business (B2B) marketing is different from Business to Customer (B2C). In B2B, you are selling a company's products or services to another business.
B2C is where you market direct to consumers, whereas in B2B, you are marketing toward other businesses that may be potential partners or customers. B2B marketing is often more complex as decisions are often made within a business environment, with different teams and departments involved in making decisions. While in B2C, customers are more likely to make their own decisions and act on them quickly.
Benefits of B2B
1. Substantial average deal size – Business to Business transactions often involve hundreds of products or services, as well as larger cost-per-sale. This translates into much higher average deal sizes when compared to Business to Consumer (B2C) transactions.
2. Repeat customers – Businesses tend to have longer relationships with their vendors than consumers do, which often leads to more repeat orders and continuity of sales.
3. Vast market opportunity – Businesses need many more services and products than consumers do. This creates a vast market opportunity for Business to Business companies, providing plenty of customers and potential revenue streams.
4. Faster delivery – Business to Business transactions are typically more streamlined and efficient than Business to Consumer (B2C) sales. This can mean faster delivery of goods or services.
Challenges of Running a B2B Company
1. Developing and Maintaining Long-Term Customer Loyalty – Business-to-business customers may be more likely to change suppliers and shop around for better deals.
2. Limited market – For small and midsize B2B companies, the business market can be a daunting place. Even though B2B firms have multiple avenues to reach organizations in various industries, the overall size of this market is still limited – making it an inherently risky endeavor for these businesses.
3. Outperform your competition – Because the B2B market is tight-knit, it's highly competitive.
4. Prolonged deliberation and contemplation in decision-making – Businesses often take a long time to decide what they want to purchase and from whom.
How to Use B2B to Increase Market Share of your Business
1. Unlocking the potential of supply and procurement exchanges
Companies can join forces with exchanges to gain access to a larger network of buyers and sellers, thus creating more effective transactions. This partnership will also save on operational expenses and optimize profits by streamlining the purchasing process while significantly reducing transaction fees.
2. Investing in data-driven marketing:
Companies should leverage new, cutting-edge technologies to maximize their marketing efforts and ensure that the right prospects are targeted. By using them, businesses can recognize customers with immense growth potential, trace user behavior and interactions in detail, as well as modify promotional strategies so that they effectively reach the intended audiences during peak times when it matters most.
3. Using lead generation and nurturing tactics
Generating and cultivating leads is a necessity for any B2B company. Employing tactics such as offering free trials, hosting webinars, and giving away whitepapers or case studies are all successful strategies to get potential customers interested in your business. To not let these prospects slip away after the initial contact, businesses need to nurture them with personalized emails and offers that fit their requirements.
4. Opt for keyword-targeted marketing
Crafting strategic content is the foundation of a successful digital marketing initiative. Companies must create compelling, keyword-rich material that resonates with their ideal customers and familiarizes them with the brand's offerings. The written pieces should be both engaging and instructional, as well as optimized for search engines to maximize visibility online.
Examples of Business-to-Business (B2B)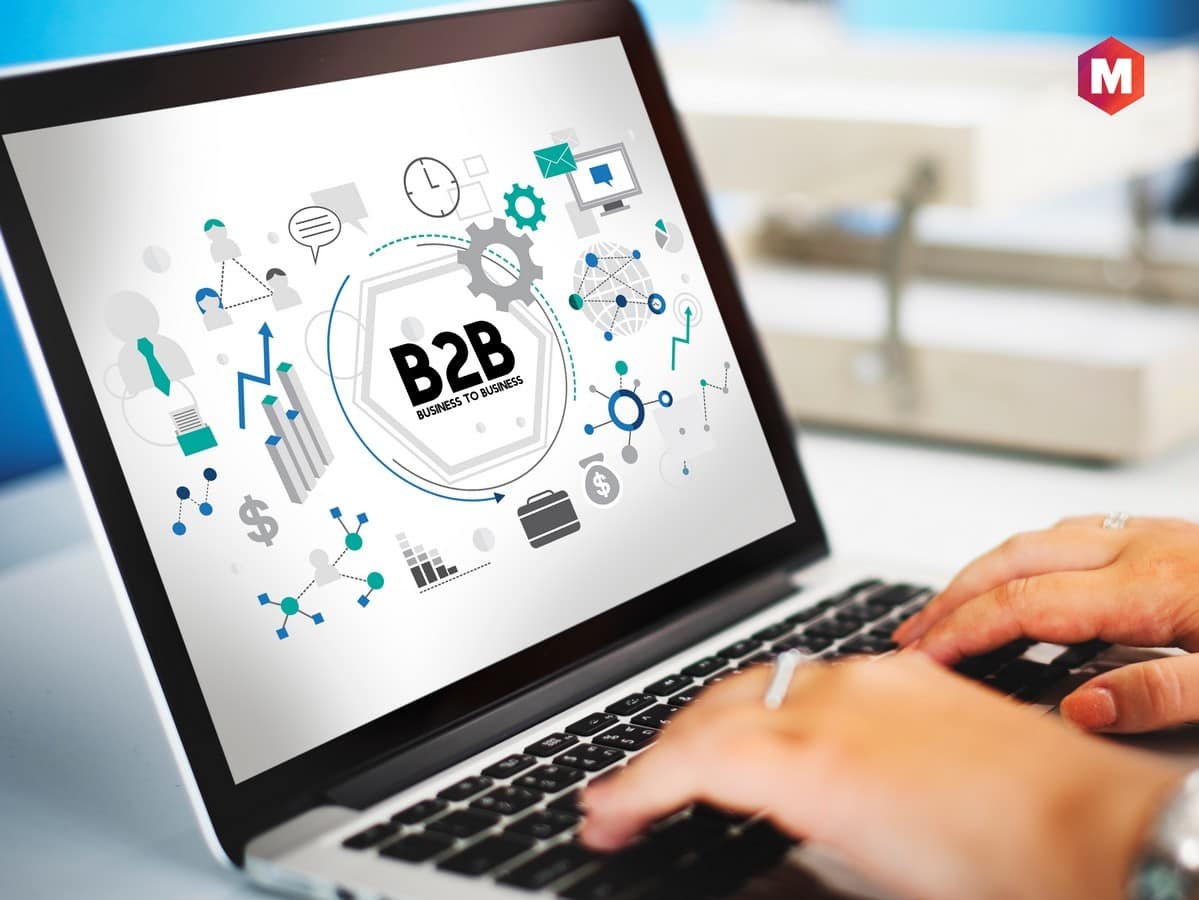 1. For manufacturing companies, business-to-business transactions and huge corporate accounts are usual. Samsung, for example, is one of Apple's most important suppliers of the iPhone's manufacture. Apple also has business-to-business agreements with Intel, Panasonic, and Micron Technology.
2. The car sector relies heavily on B2B transactions. Many vehicle components are produced independently, and automakers acquire them to build cars. Tires, batteries, electronics, hoses, and door locks, for example, are often made by several firms and supplied directly to automakers.
3. Service providers also carry out B2B transactions. Property management, cleaning, and industrial cleanup companies, for example, frequently market their services to other businesses rather than individual consumers.
Conclusion!
For business-to-business transactions to be effective, participating firms must plan, build relationships, and manage those relationships.
For B2B transactions to be productive and profitable, businesses must build long-term commercial relationships. Business-to-business interactions are usually handled by a company's account management department. The account management team ensures that the company's ties with other firms are well-maintained and that the company is seen as a force to be reckoned with.
Liked this post? Check out the complete series on Marketing